I truly believe that rejuvenation not only happens in a spa or place of rest, but by being in nature. One of my favourite places to do this has to be Yosemite National Park in California where the air is fresh and you can really get back to basics.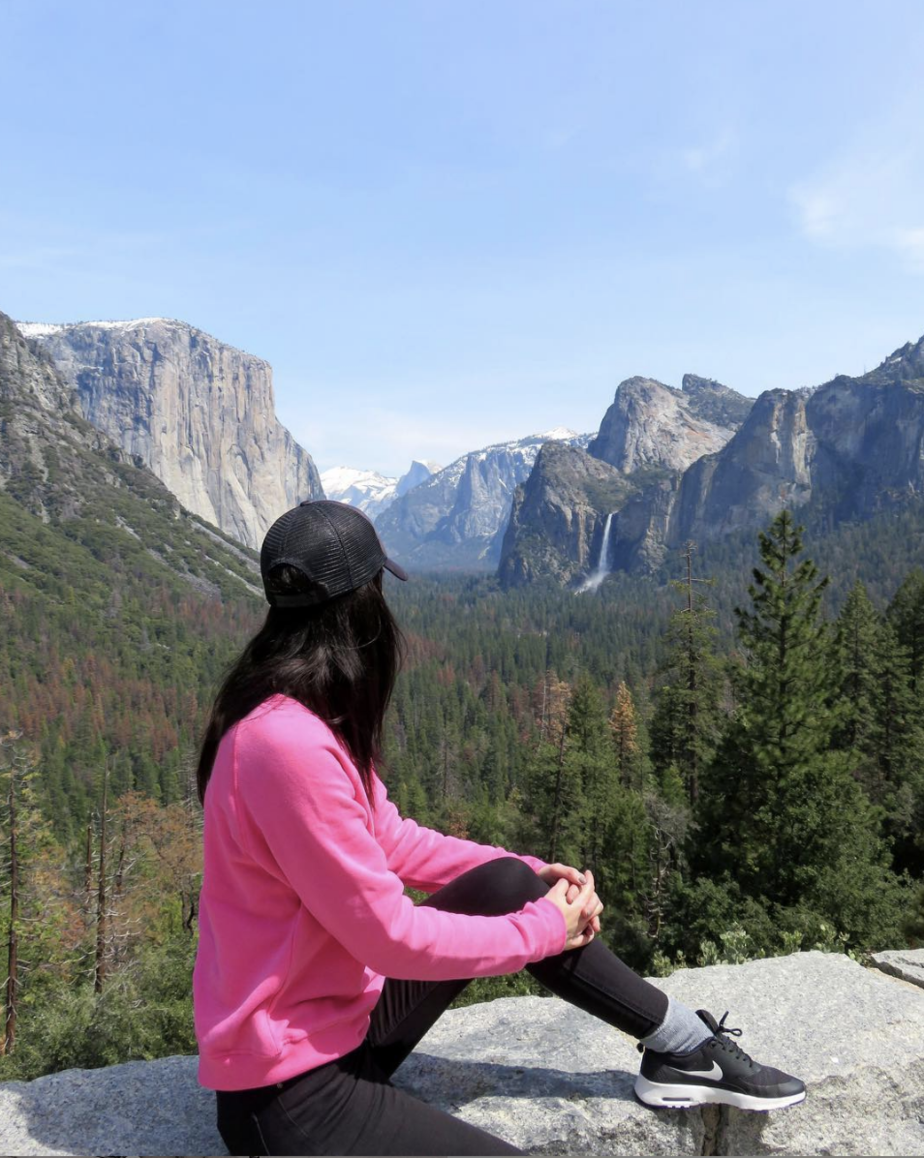 As soon as you drive or walk into the park you are met with a strong pine smell which will stay with you long after you have left. I'm going to share with you 5 of my must see's whilst in the park. Of course, there are so many things to see, but if you are tight for time or just wanting to know where to head, hopefully this helps.
I'm not including The iconic Tunnel View in this list as hopefully it will be the first thing you stumble on if coming in from the west entrance. An unforgettable sight that is framed by a dark tunnel until you exit and realise it in all its glory. This spot does get very busy, so try and avoid busy times or get there early.
1. Yosemite Falls
This is another easy spot, if you park at Swinging Bridge picnic area, you can take a short walk to view Yosemite Falls from lots of different angles. The best time to see the waterfalls is in spring when the snowfall has melted and they are full.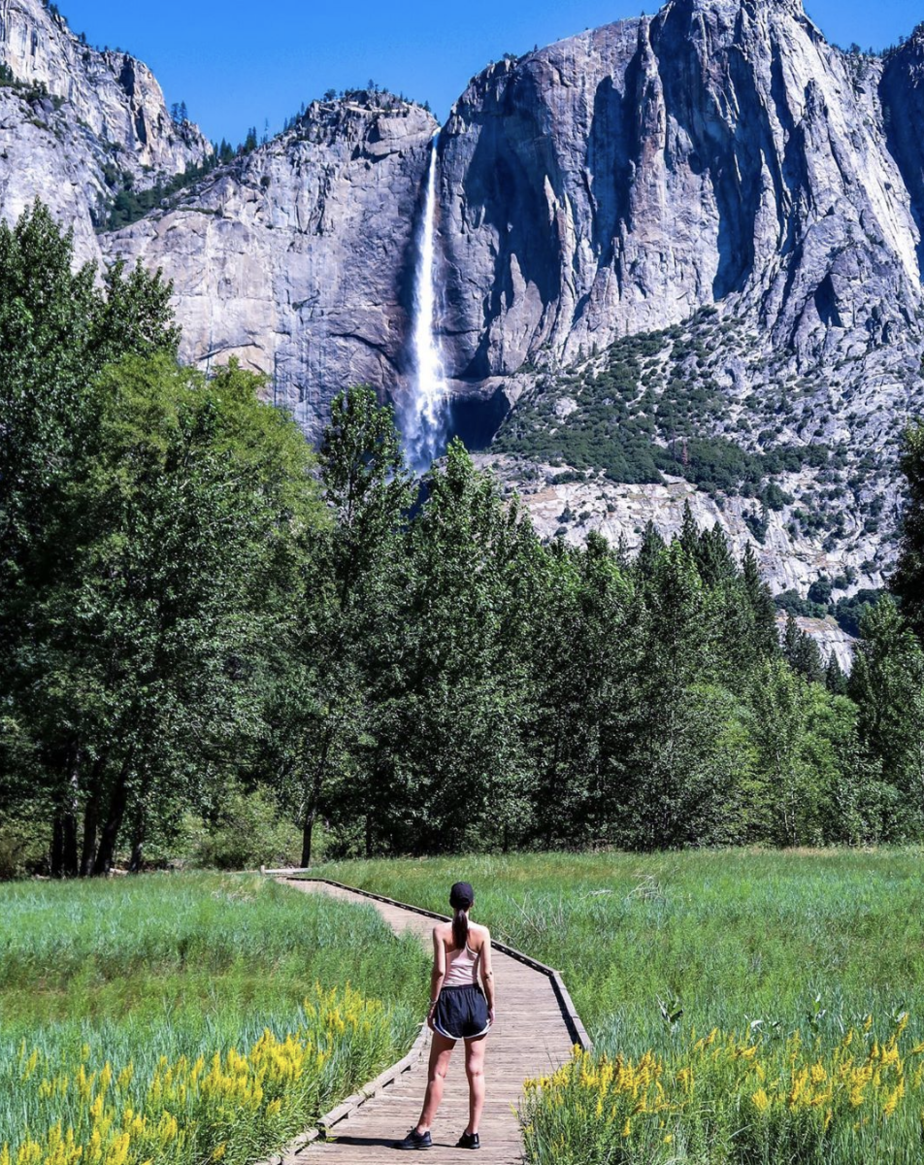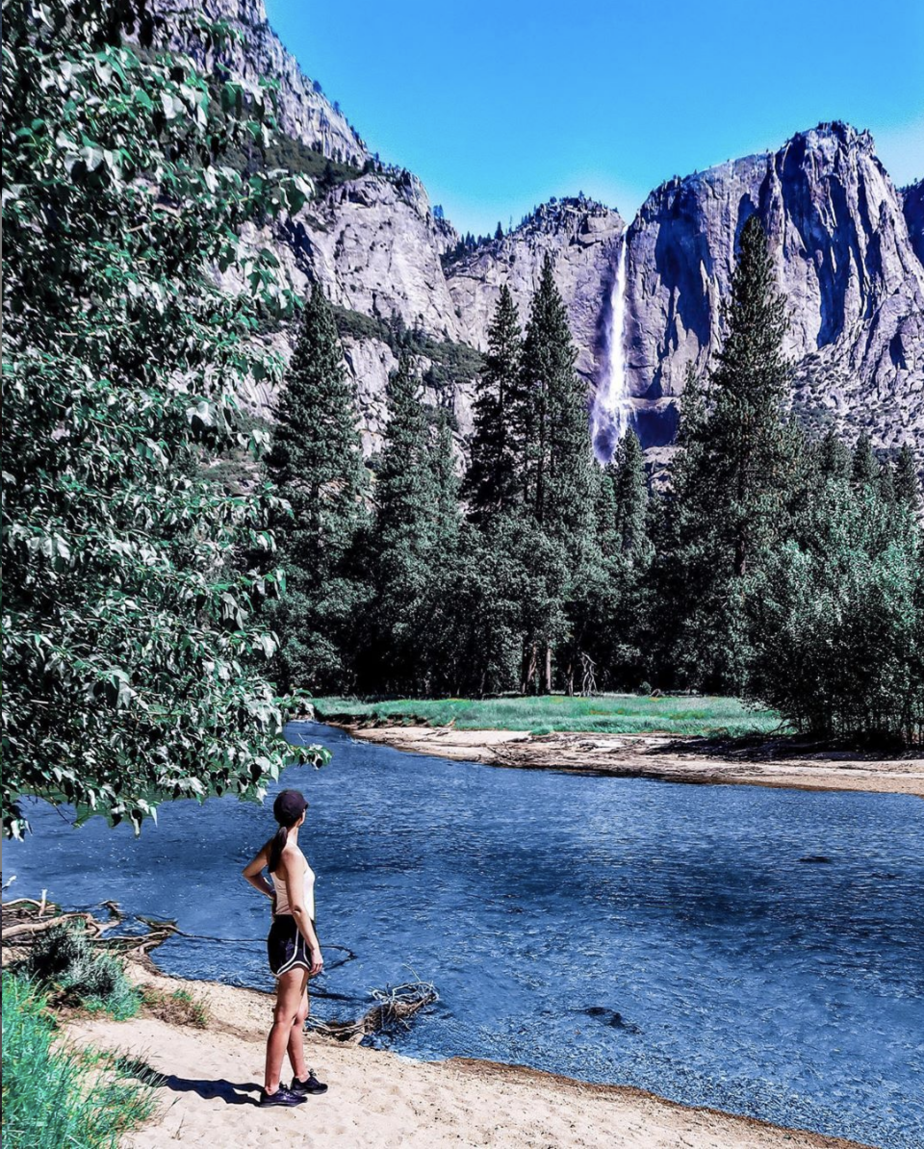 When the weather is hot Swinging Bridge picnic area is also a good spot to head for a dip in the water.
2. Glacier Point
Glacier point is one of those areas within the park that is always open subject to weather conditions and can be shut during the winter months, so again I recommend heading here in the spring/summer months. This is the best point for taking in all of the waterfalls from a distance in Yosemite as well as Half Dome and Yosemite high country. Head here early to avoid overcrowding. There are lots of stop-offs and scenic points as well as hikes from this point.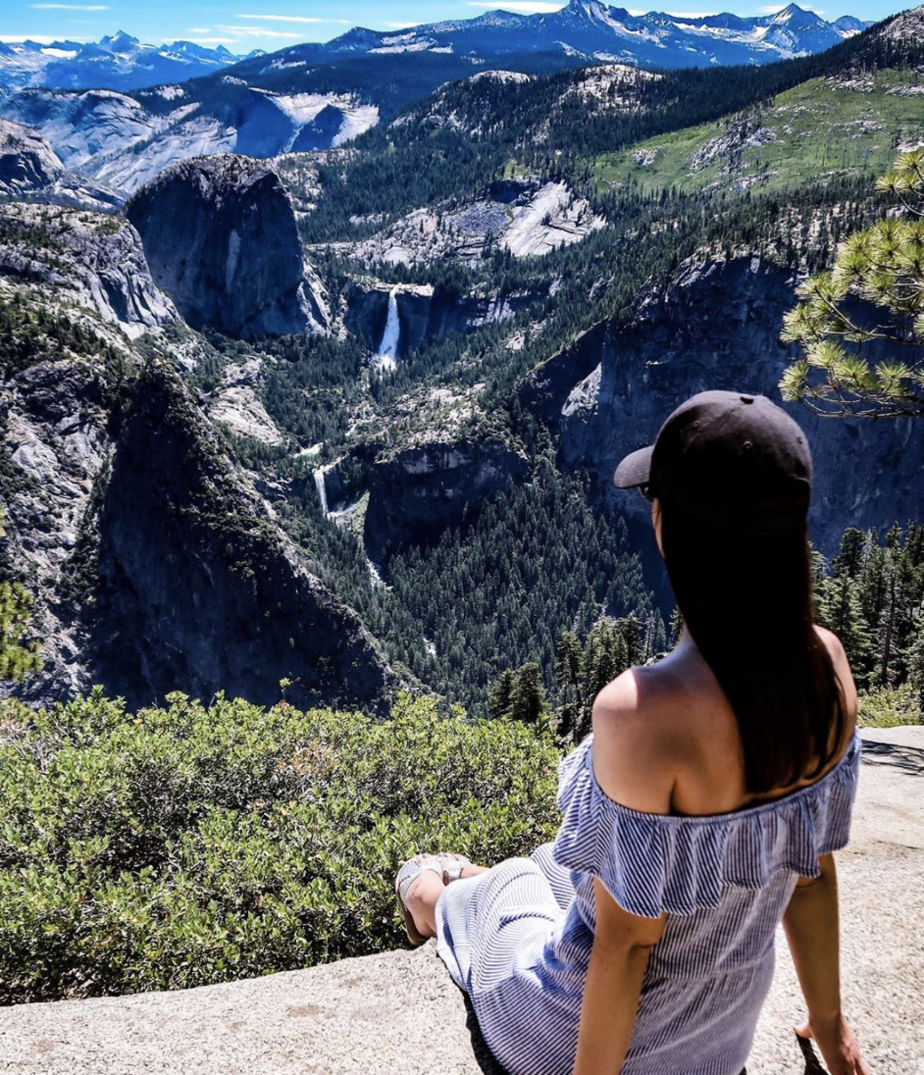 3. Mist Trail / Vernal Falls
One of the most beautiful waterfalls to get close to in Yosemite is Vernal Falls, there are several ways to get to this, one being the John Muir trail which is less exposed than the mist trail. We chose the mist trail which is a 3 mile round trip to the top of Vernal Falls. This is a moderate hike and on the way is mostly uphill and will take from 3-4 hours. There are gorgeous views on the ascent of the falls rushing through the Yosemite landscape. But wear appropriate footwear as when you approach Vernal falls it is very steep and wet underfoot.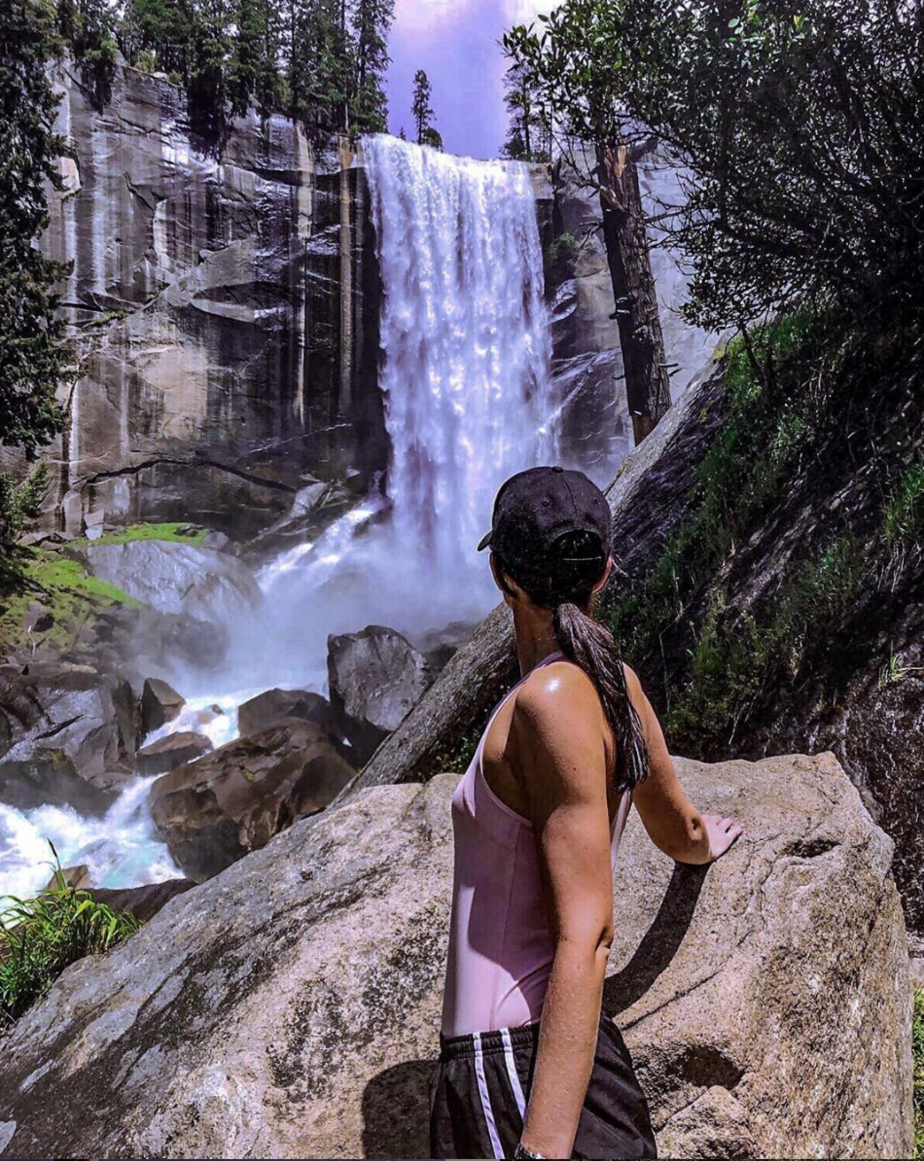 As you can see it's definitely worth the slightly strenuous hike. There are water stations and toilets at Vernal Falls bridge.
4. Tioga Pass
Many visitors stick to Yosemite Valley when visiting for the first time, however, there is much to see around the valley as well. Tioga pass is a great drive with lots of differing scenery such as forests, lakes and granite domes. Located to the north of the valley.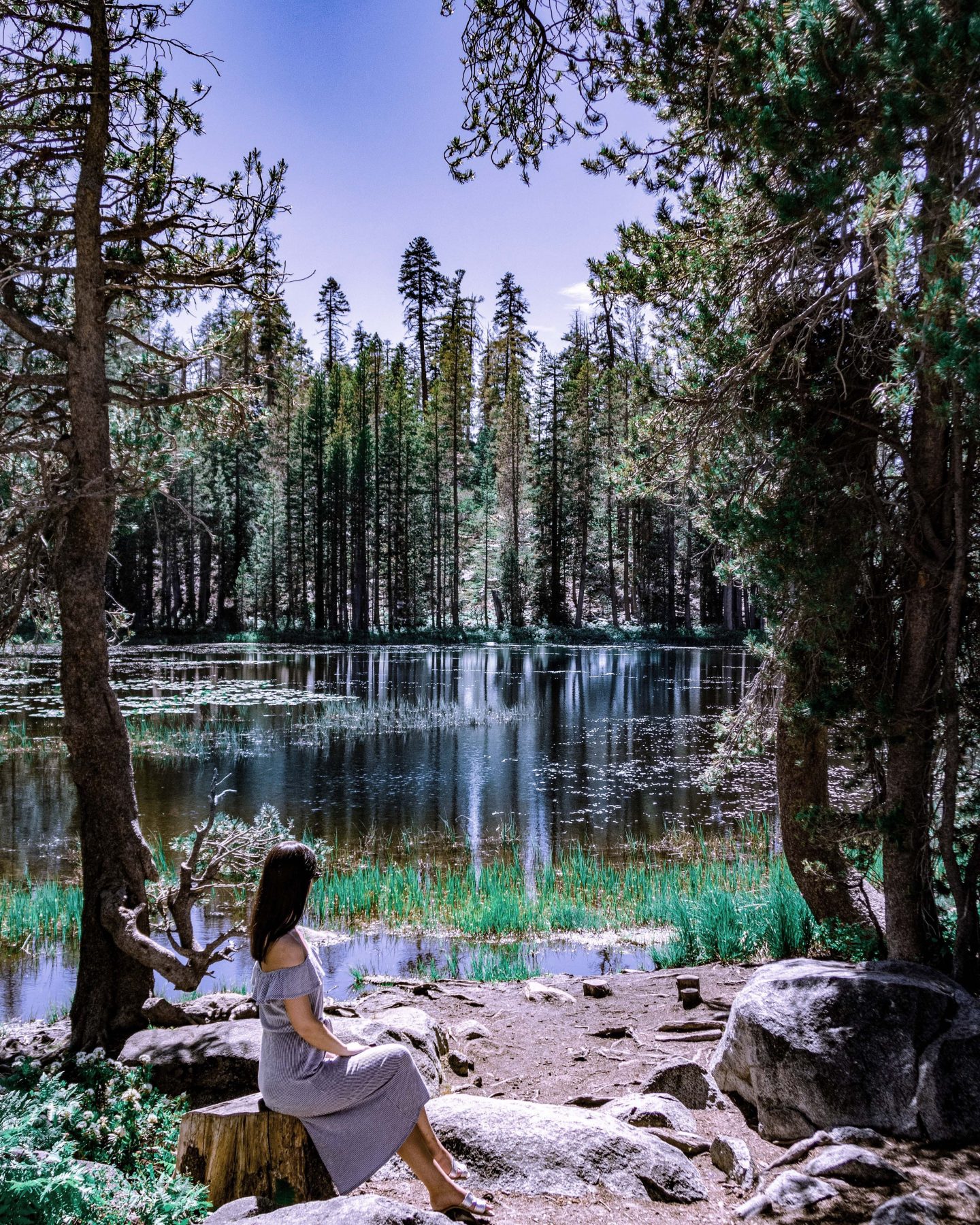 5. Tenaya Lake
Whilst driving Tioga Pass, a great place to recharge and take in some natural beauty is at Tenaya Lake. Formed from a glacier, this mile long Yosemite gem is perfect for sitting with a picnic, or going for a swim. Surrounded by forest, granite peaks and domes, it's a breathtaking spot. Tenaya in the Ahwahneechee language means 'to dream'.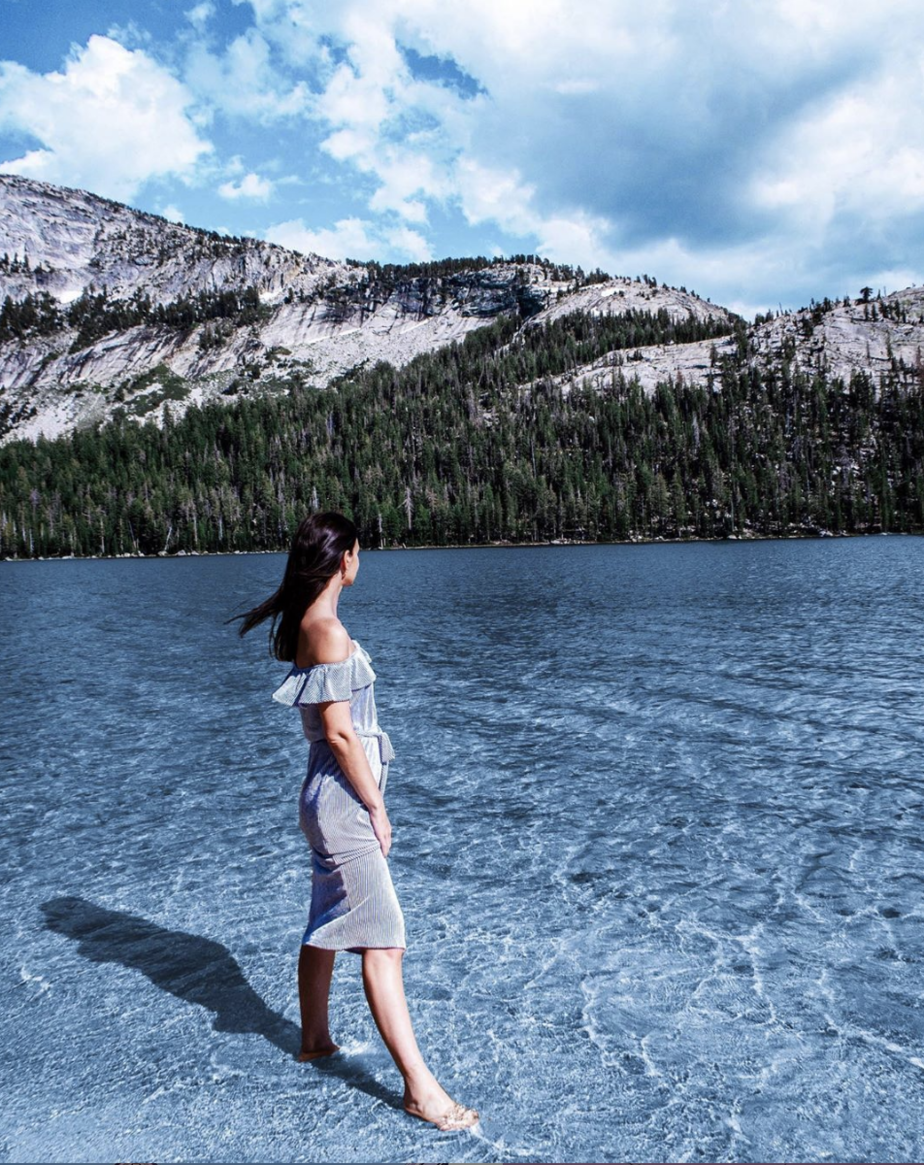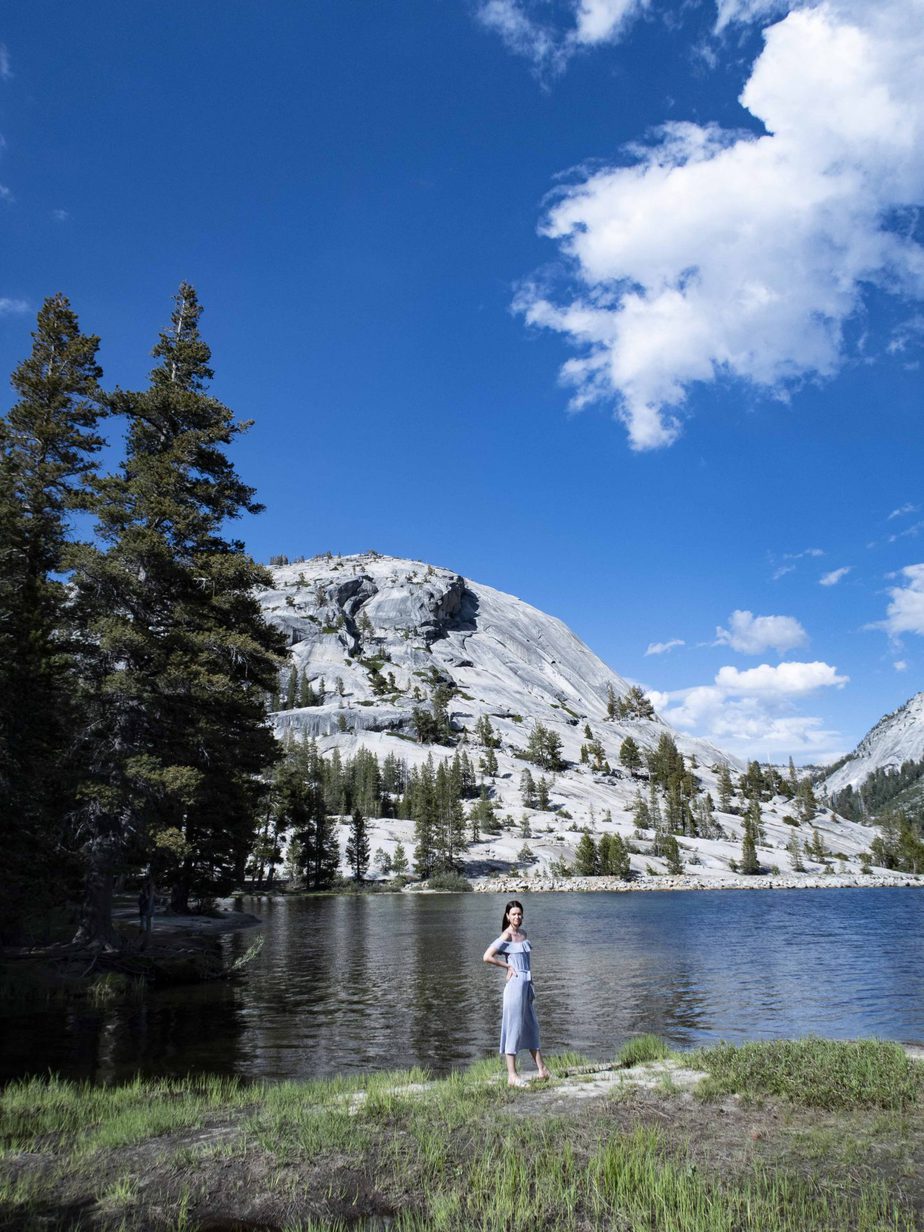 What are your favourite parts of Yosemite?