Looking for travel inspiration for a UK staycation? Discover my top 9 must-visit places in the UK for 2023, including Bath, the Cotswolds, Loch Lomon and Cambridge…
We're really lucky in the UK – we have so many amazing places to visit, right on our doorstep. From lively historic cities, to rolling countryside, chocolate box villages and incredible coastlines, there's so much variety, all within a drive or train journey.
While the list of places to visit in the UK could be almost endless, these are my top nine places I have visited, all of which are well worth visiting in 2023…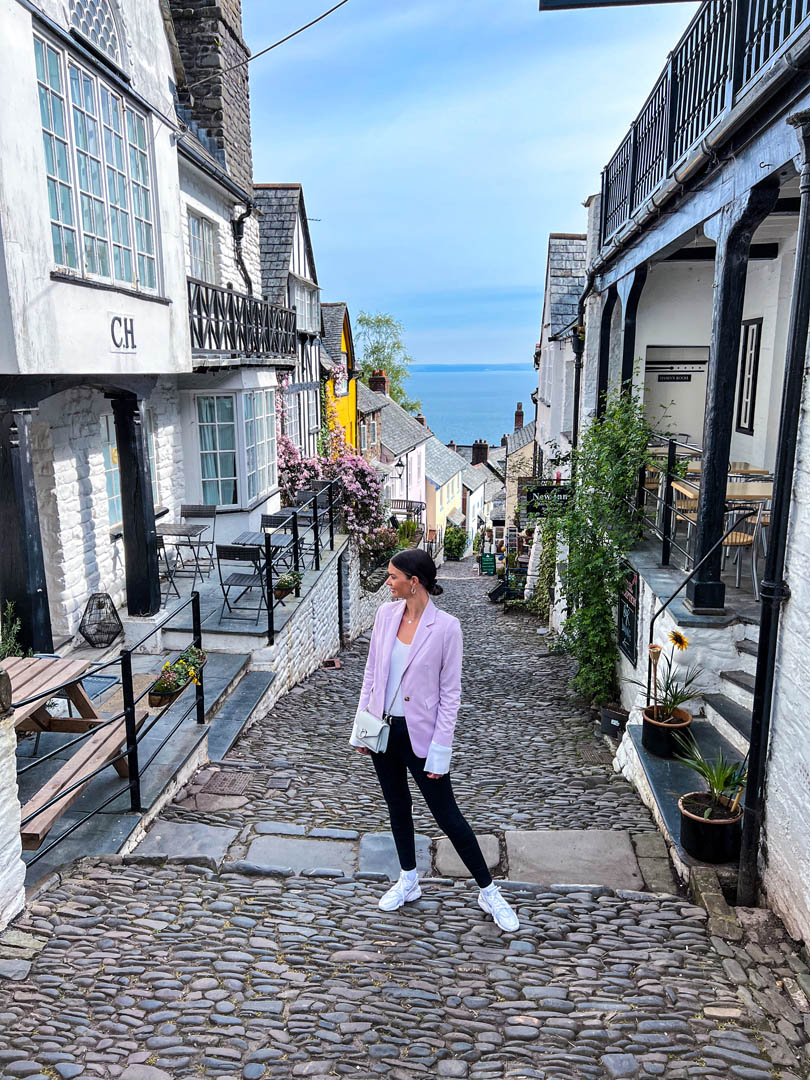 1. Bath
Bath is a small city with a lot to offer. Iconic due to its honey-coloured Georgian architecture, this beautiful city is like nowhere else in the UK. It presents some pretty amazing Instagram photo-ops, as everywhere you turn there's a beautiful building, plus the city is surrounded by beautiful countryside too.
I loved strolling around the city centre, and the Roman Baths as well as the Thermae Bath Spa are an absolute must. The spa has the only natural thermal hot springs in the UK that you can bathe in. I'd highly recommend spending an afternoon at the spa, and then heading to one of Bath's many restaurants and underground bars for the evening.
Bath Abbey and the Royal Crescent are must-visits too. Bath also has the benefit of being close to Bristol and the Cotswolds. I'd highly recommend spending a weekend in Bath, and then a few days in Bristol and the Cotswolds too, if you have the time to spare.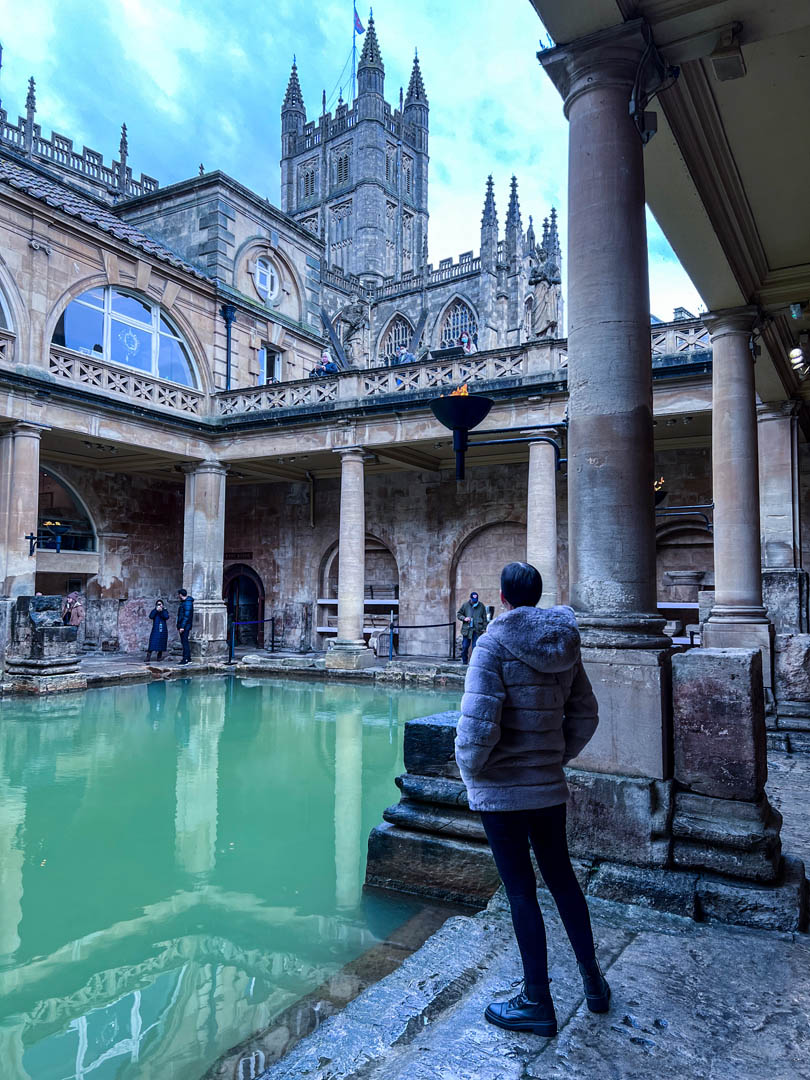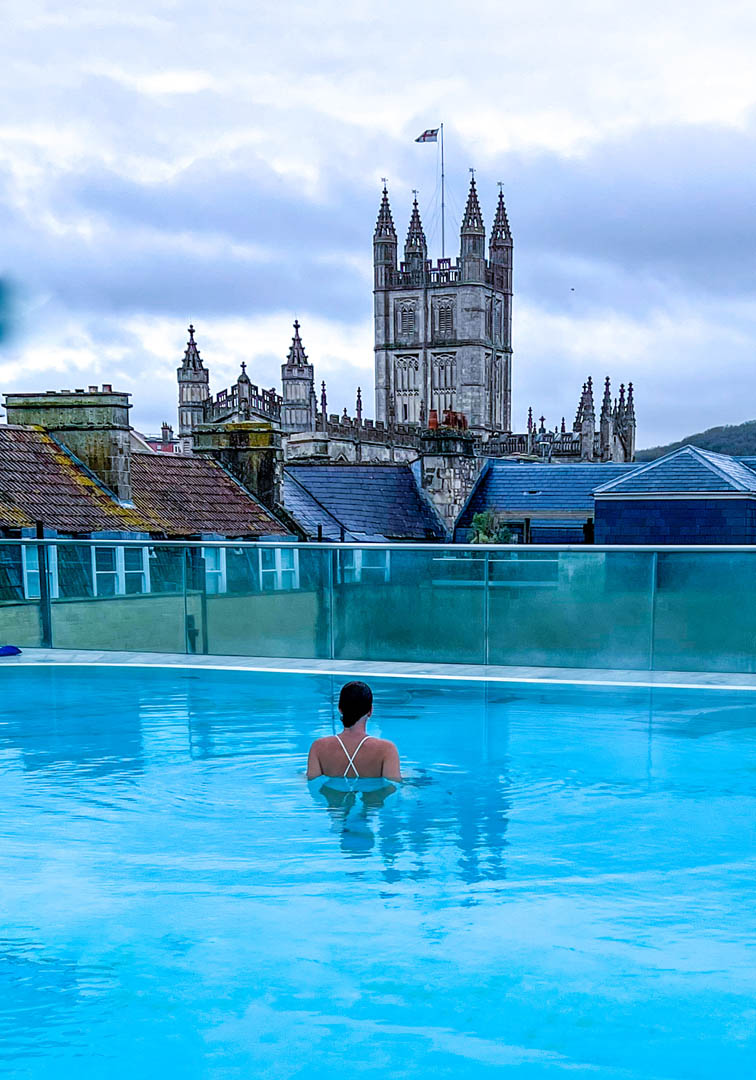 2. Cambridge
Best known for its university and canals, Cambridge is a unique city with loads to keep you busy for a long weekend. Probably one of the most popular reasons to visit Cambridge, punting is a chilled way to see the city from a different perspective. A punt tour will allow you to see some of the best-known landmarks, such as the Bridge of Sighs, Trinity College and King's College Chapel, plus most tours will allow you to take your own drinks or even a picnic with you.
Cambridge is also great for food and drink. The Espresso Library is a great brunch spot, or try foodPark, a collection of street food trucks and stalls with a huge variety of cuisines.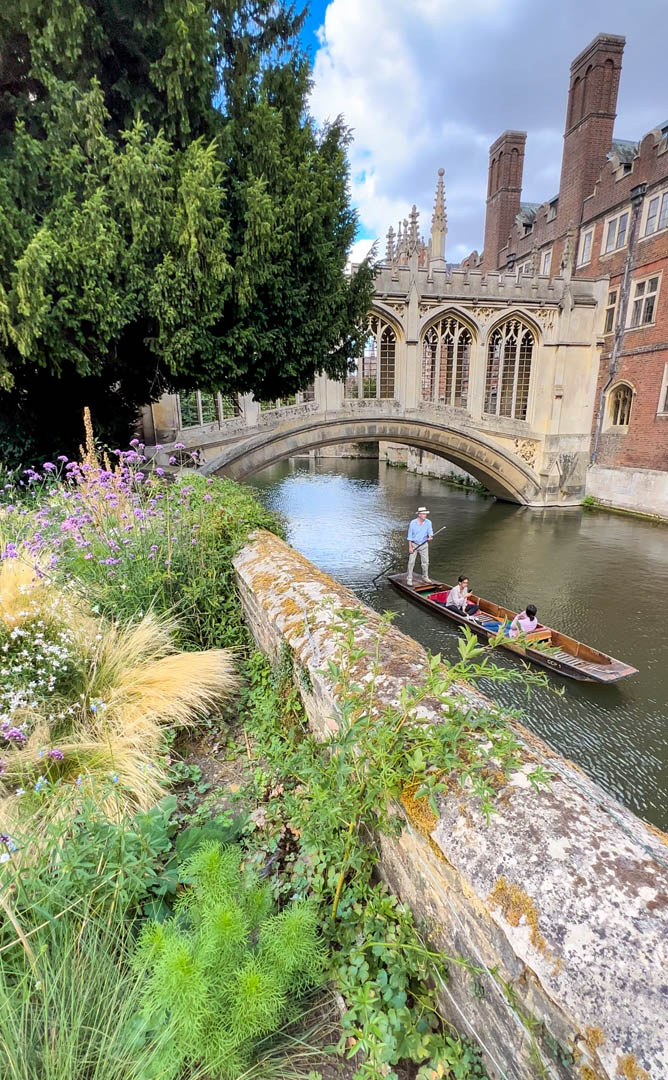 3. North Cornwall
North Cornwall is home to dramatic coastlines, endless natural moorland, stunning sandy beaches and multiple charming towns and villages. Offering some of the best landscapes in the South West, North Cornwall is well worth a visit if you're looking to get out of the city and recharge.
If you're looking for quiet beaches, head to Bude, where you can find a scattering of secret bays to explore. Tintagel is somewhere I would love to return too. Closely connected with the legends surrounding King Arthur, this historical village is set high on the rugged Cornwall coast. I'd recommend the 5-mile circular walk, which takes you past the beautiful Tintagel Church, along the cliffs and finally down to the cove of Trebarwith Strand.
Boscastle is also a lovely place to spend a day. This ancient fishing village has a pretty little harbour, quaint tea rooms and the unusual but very interesting Museum of Witchcraft and Magic.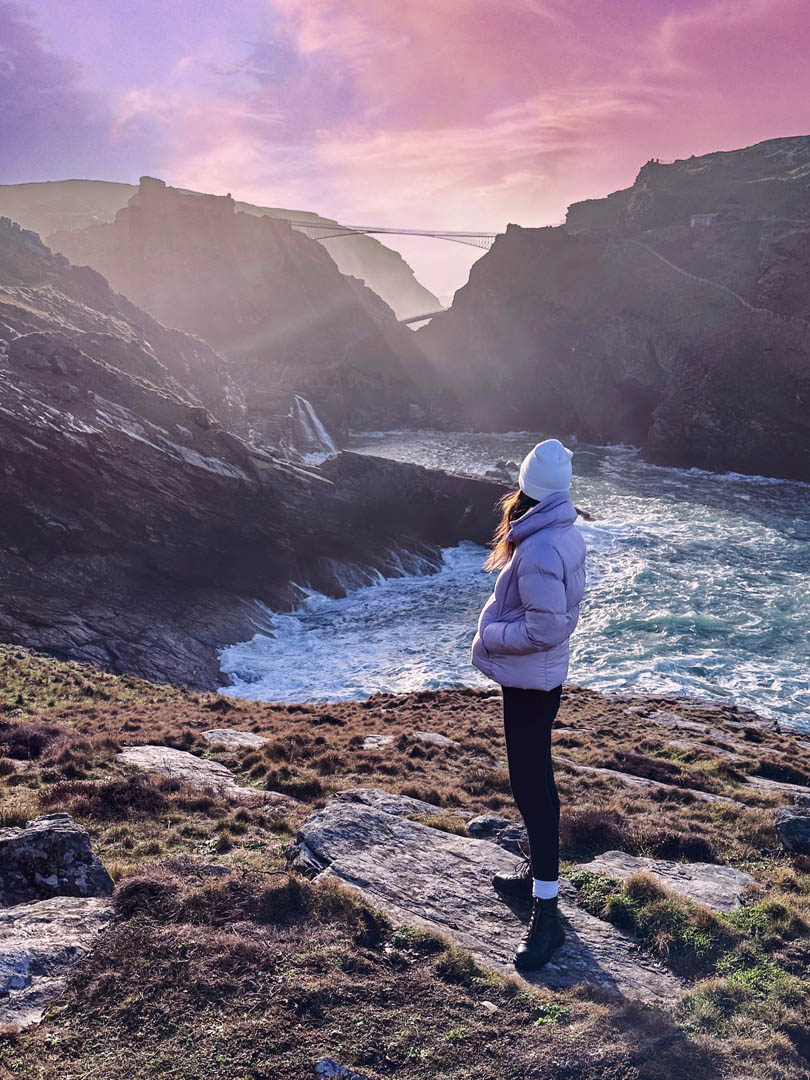 4. North Devon
Known as England's 'adventure coast', North Devon offers amazing landscapes to explore. One of my favourite places within North Devon is Clovelly, a beautiful village that's under private ownership, which is why its beauty has been so well preserved. Originally the estate was owned by William the Conqueror, King of England who gifted the village to his wife the Queen of England, the village is also listed in the Domesday book. The village clings to a 400-foot cliff, making for a unique setting plus amazing coastal views.
With several free museums, winding streets free from parked cars and traffic, a beach with a waterfall and several quaint places to eat and grab a coffee, this charming village has plenty to do for a day trip.
Lyton and Lynmouth, also known as 'little Switzerland', are picturesque villages within North Devon. Said to resemble the landscape of Switzerland, these two locations are well worth a visit.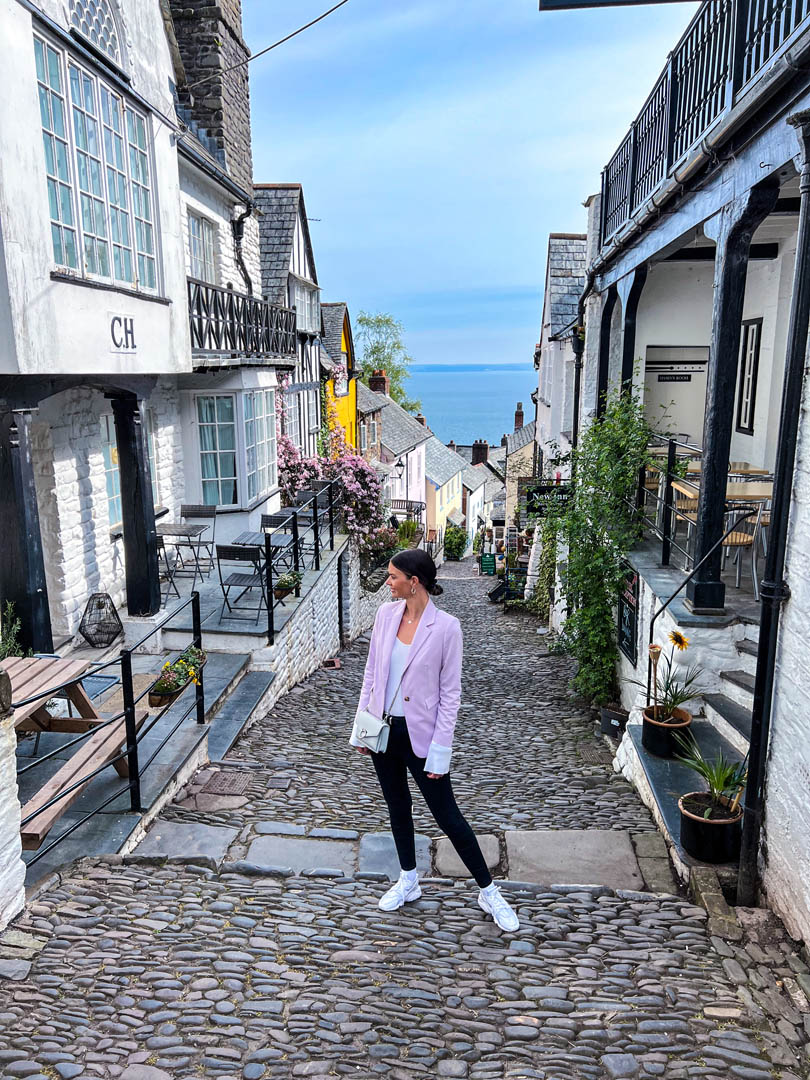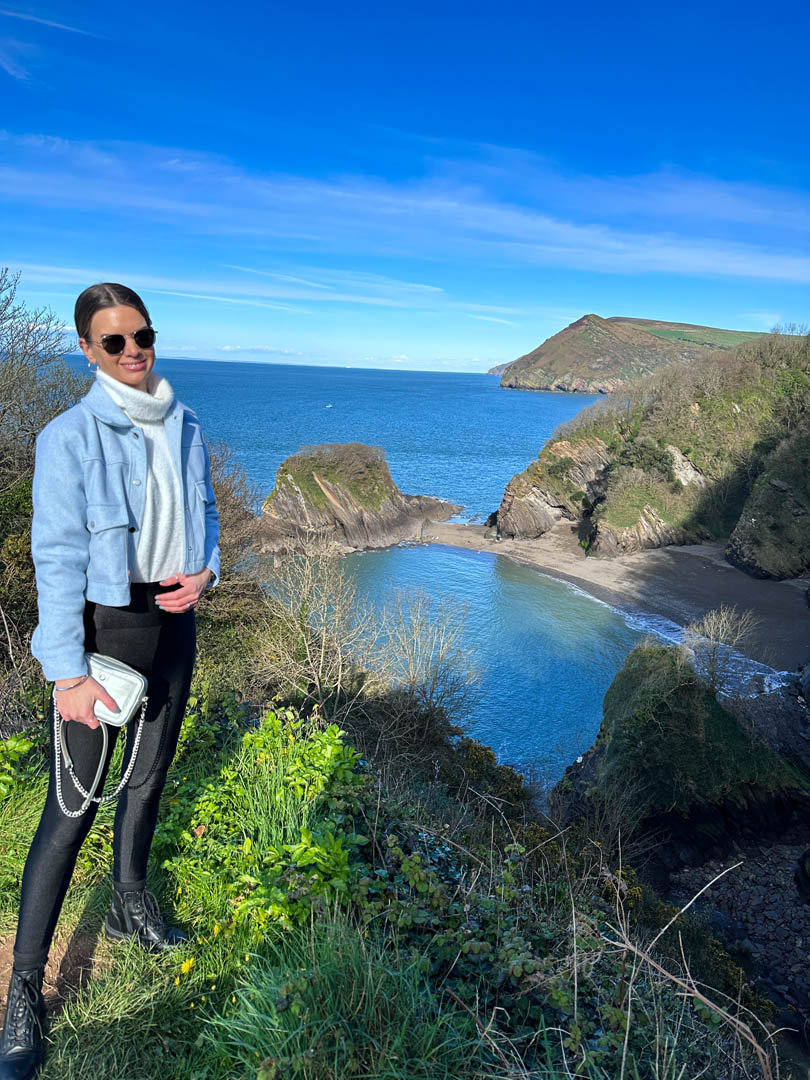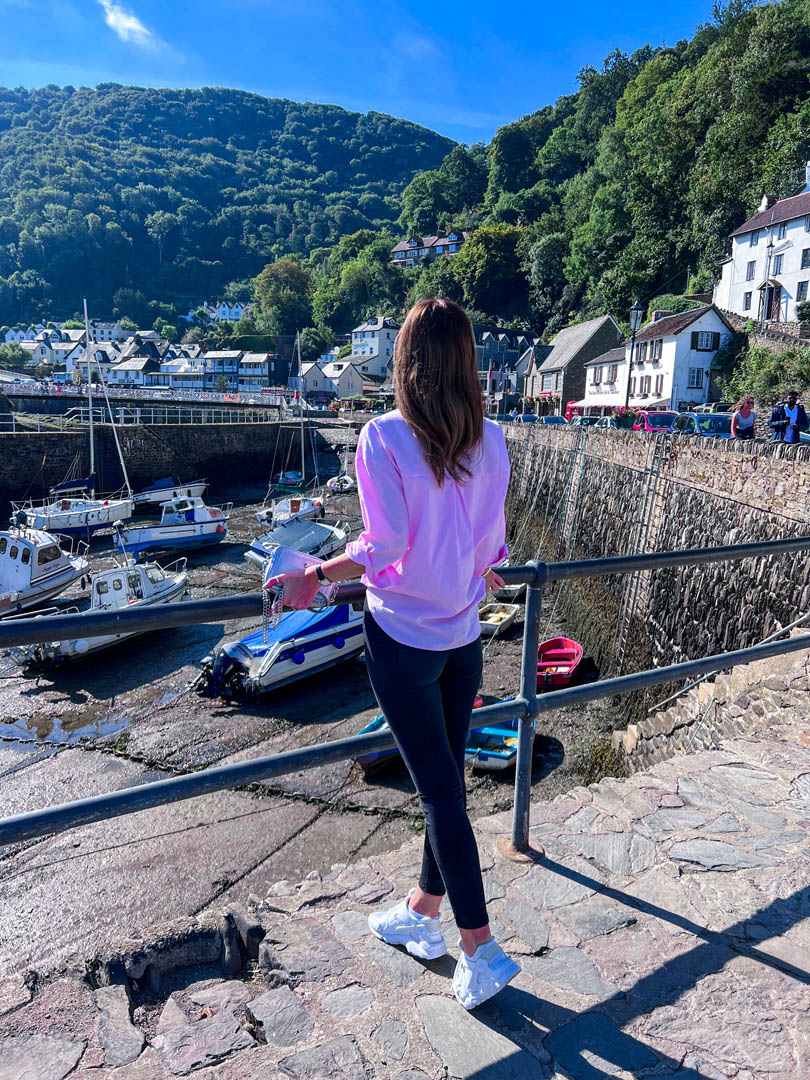 5. The Lake District
The Lake District is a national park with some of the most beautiful landscapes in England. It's the perfect place to escape to, to really shut off and unwind. There are spas, outdoor pursuits, walks and various striking places to visit.
If you're after a super relaxing spa break, my favourites are The Falls Spa, The Lakeview Spa, Brimstone Spa and Low Wood Bay Spa. I'd also highly recommend seeing Slaters Bridge, Rydal Cave and Scale Force Waterfall during your visit to the Lake District. I'd highly recommend The Ro Hotel in Bowness on Windermere, if you're looking for somewhere to stay.
6. Knaresborough & Harrogate
Set in the heart of Yorkshire, Harrogate is a Victorain spa town that is also home to the Mediaeval city ot Ripon – an Area of Outstanding Natural Beauty. Within Harrogate you will also find the charming market town of Knaresborough.
The Yorkshire Dales are on the doorstep, with walks across the fells, and the opportunity to get involved with some rock climbing or abseiling. Harrogate is also great for shopping and dining too. The Harrogate Spa is a must-visit too.
Knaresborough is a warren of cobbled streets and stone staircases, with the town centre perched on the cliffs above the river. On Wednesdays, you'll find Knaresborough, which is well worth a trip.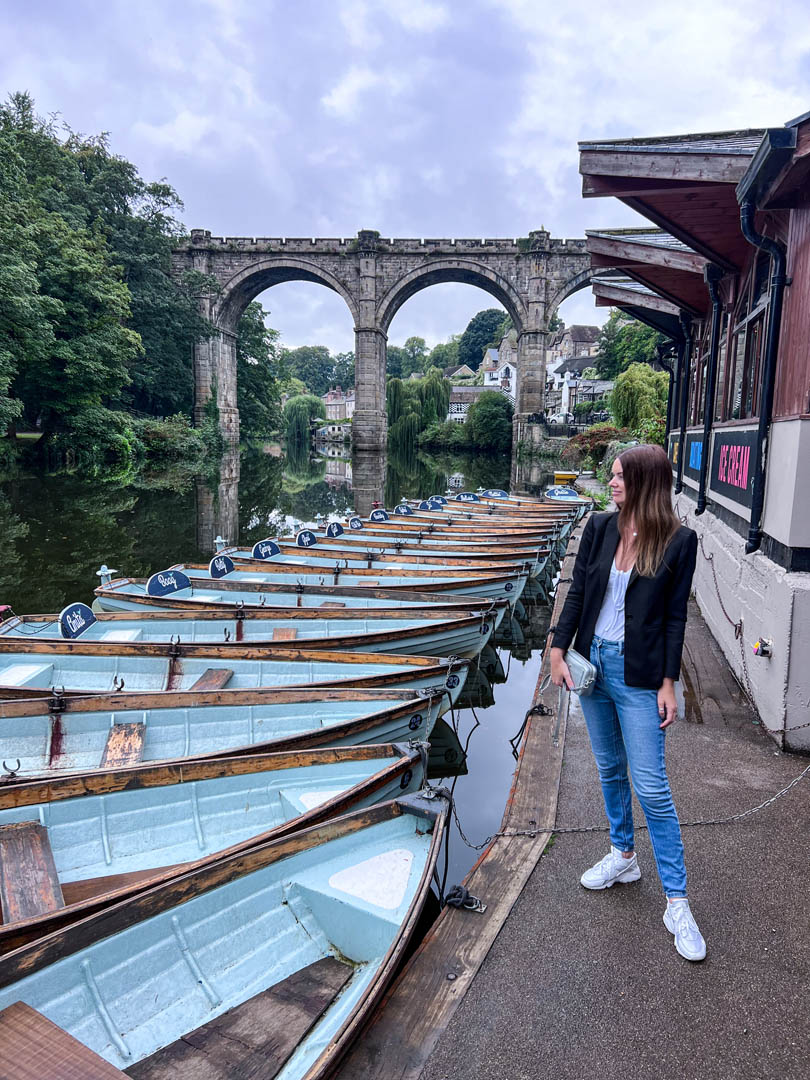 7. North Wales
Home to Snowdonia National Park, North Wales has so much to offer. With rugged landscapes, waterfalls and trails, there's also several beautiful towns and villages to explore.
Aber Falls is one of Snowdonia's most dramatic waterfalls and is one of my favourite places to visit in North Wales. I also loved going to South Stack on Holy Island. Its Anglesey's most westerly point, and you can see huge colonies of seabirds from the Ellin's Tower Observatory. Conwy is lovely too. It's one of Britain's best-preserved Mediaeval towns, and a 13th century castle.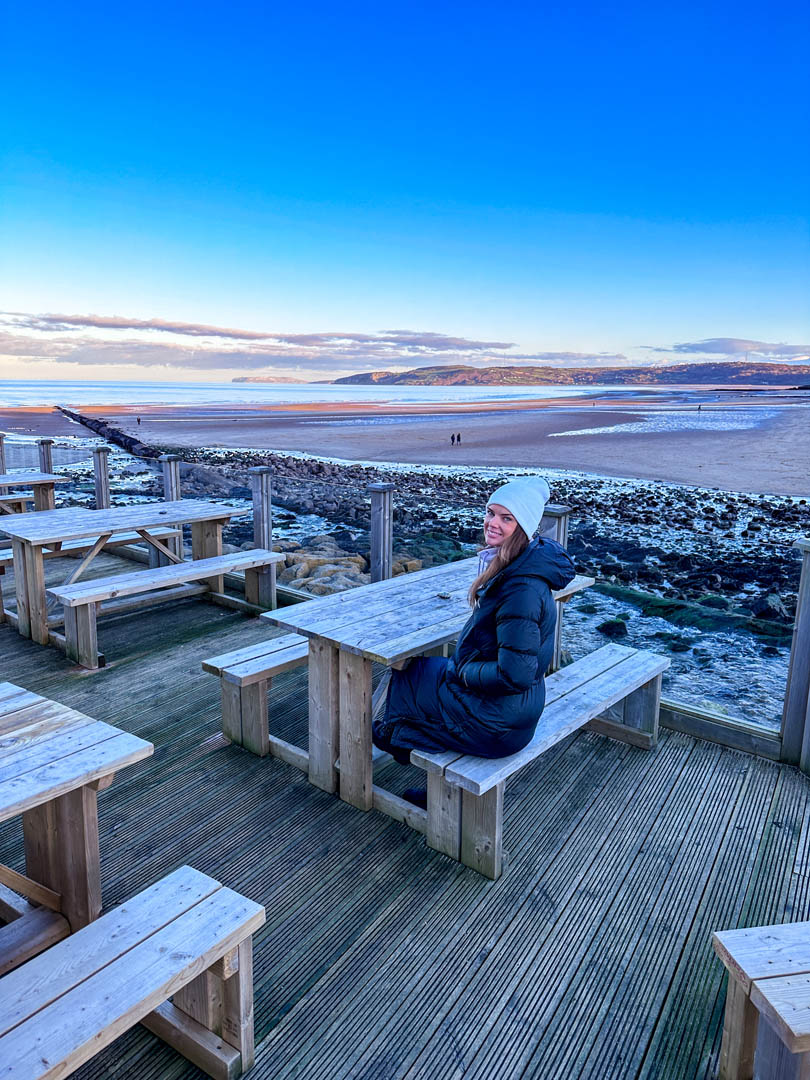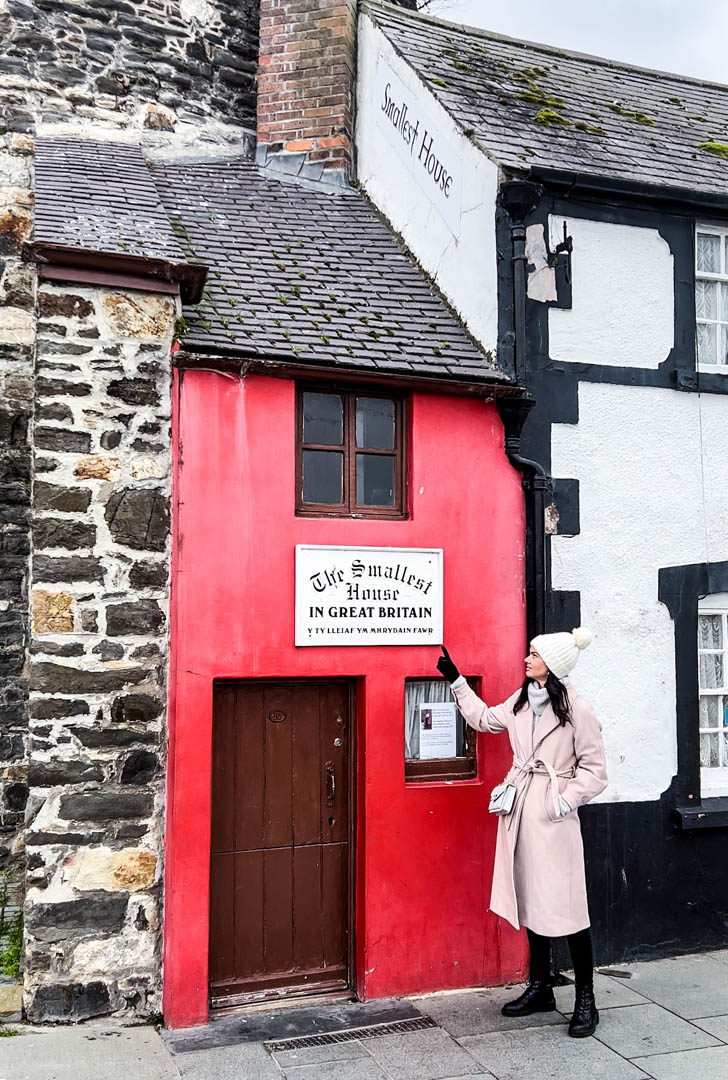 8. Loch Lomond
Located in Southern Scotland, around an hour's drive away from Glasgow, Loch Lomond is the largest loch in Scotland. There are countless beautiful walks to do, boat trips and tours across the loch, water skiing and pony trekking, as well as the TreeZone Aerial Adventure Course. If you're looking for a challenging walk with amazing views, try the West Highland Way.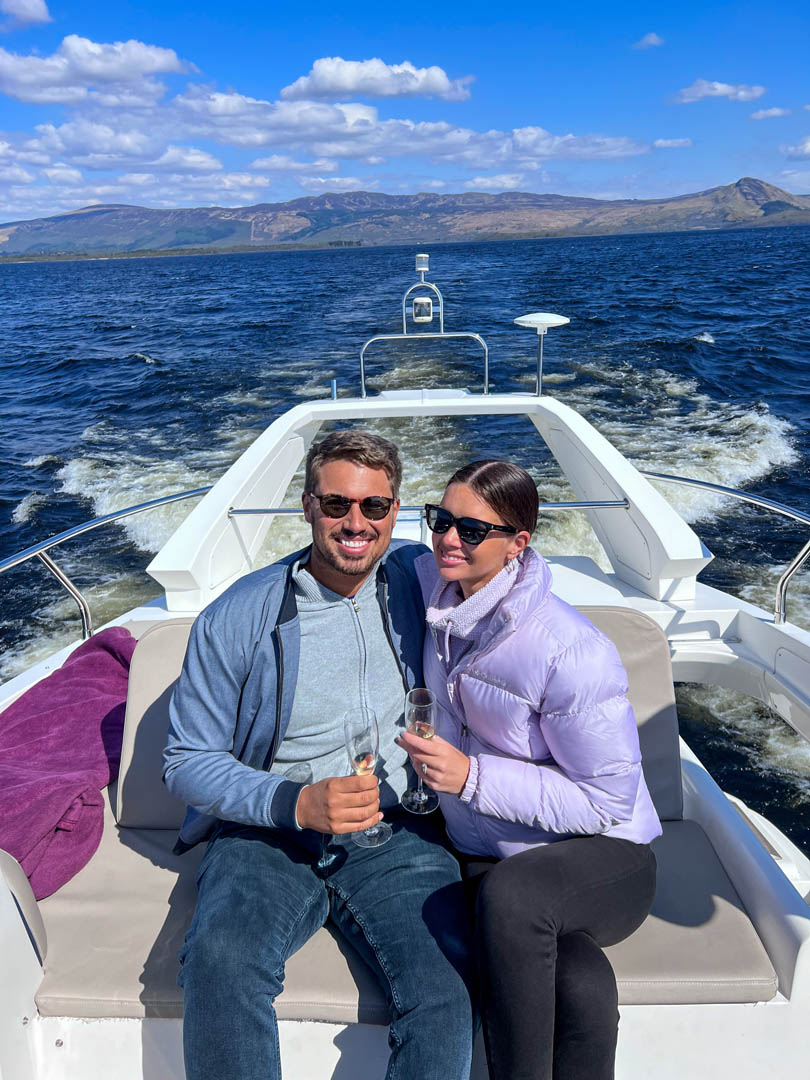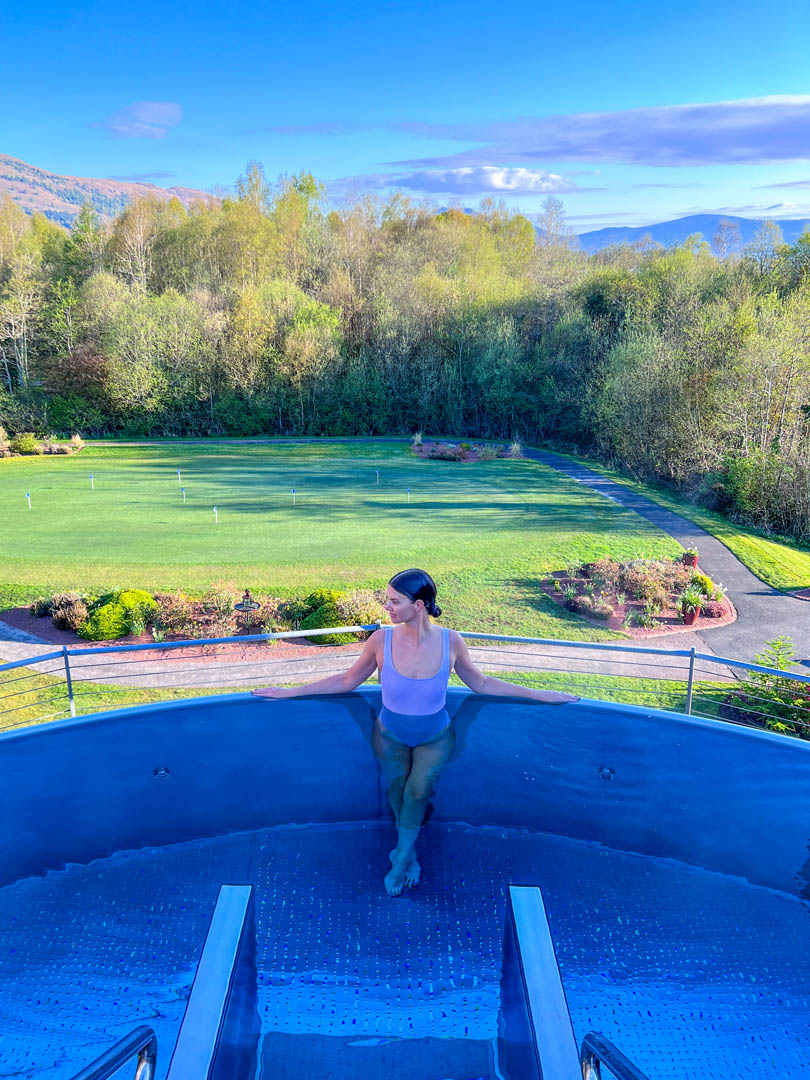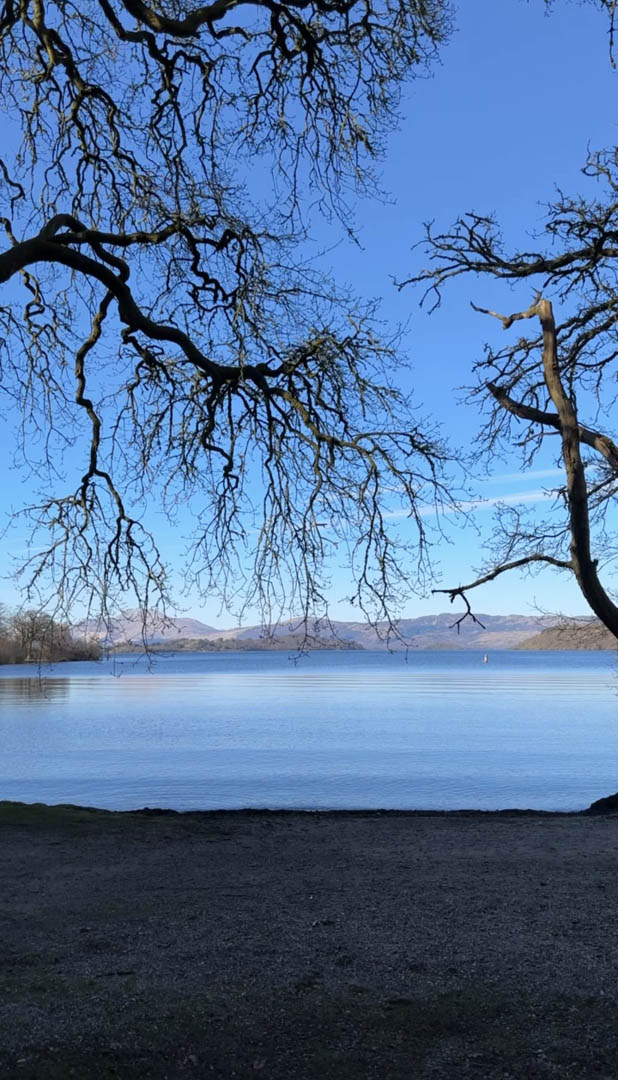 9. The Cotswolds
Famous for its chocolate box villages and amazing countryside, you can get lost in all that the Cotswolds has to offer. Sitting across five counties, each different area within the Cotswolds has its own identity and charm, yet all in the unique Cotswolds style with golden stone and rolling hills.
Tetbury is a beautiful market town in the Cotswolds, and it's remained much the same since the 16th-17th centuries. For a busier, larger Cotswolds town, base yourself in Cheltenham.
Castle Combe is also well worth a visit. Named the 'prettiest village in England, it sits within north west Wiltshire. This quintessentially English village has been regularly used as a filming location in the past and features in The Wolf Man, War Horse and Stardust. The village is made up of honey coloured houses, a beautiful 13th century church and charming bridge.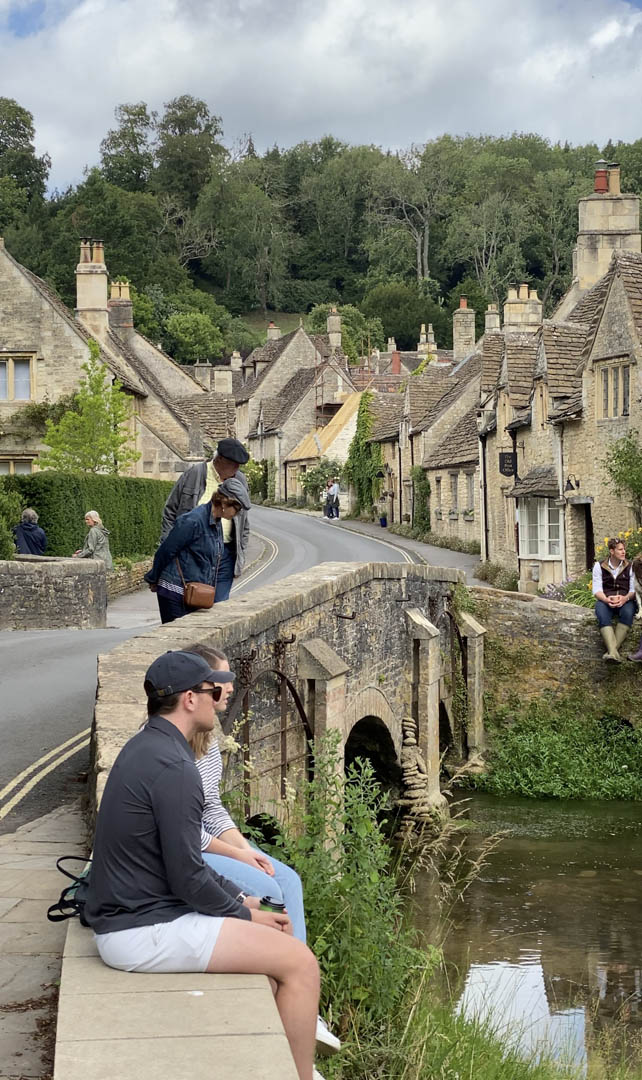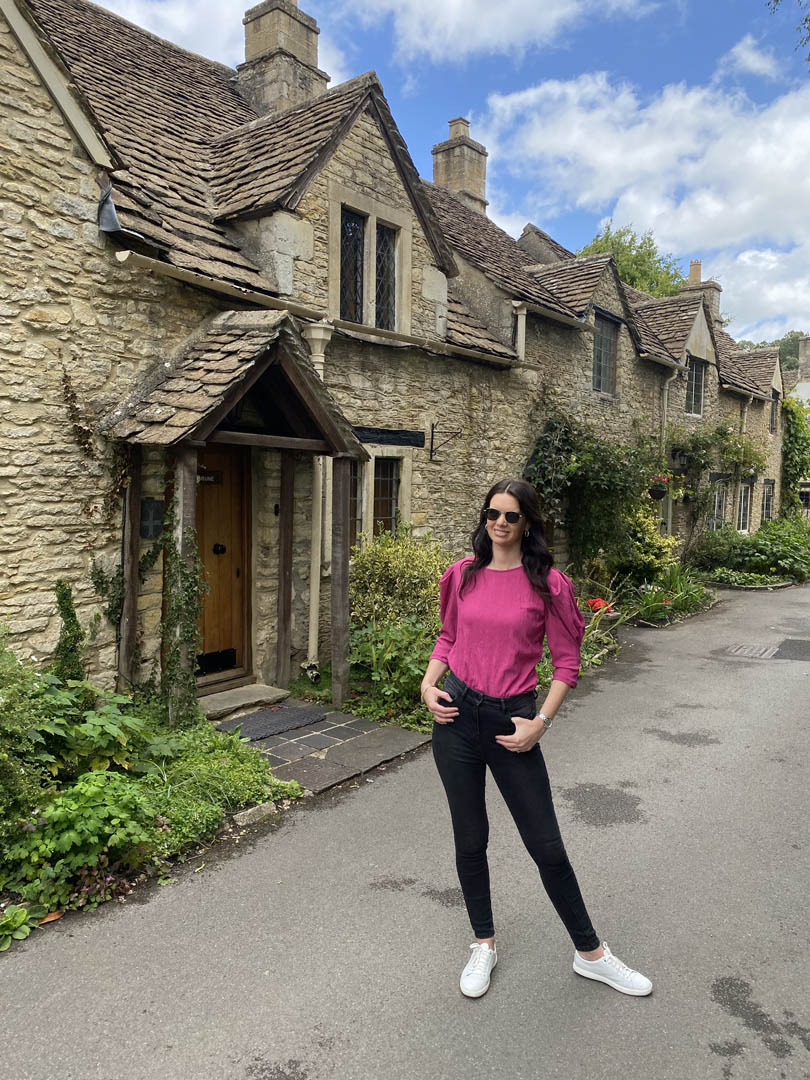 The UK has so much to offer, we're almost spoilt for choice. Which location is on your bucket list?