This luxury boutique hotel is in the perfect spot for a stay in one of the most cosmopolitan cities in the US and doesn't get as much attention as it deserves.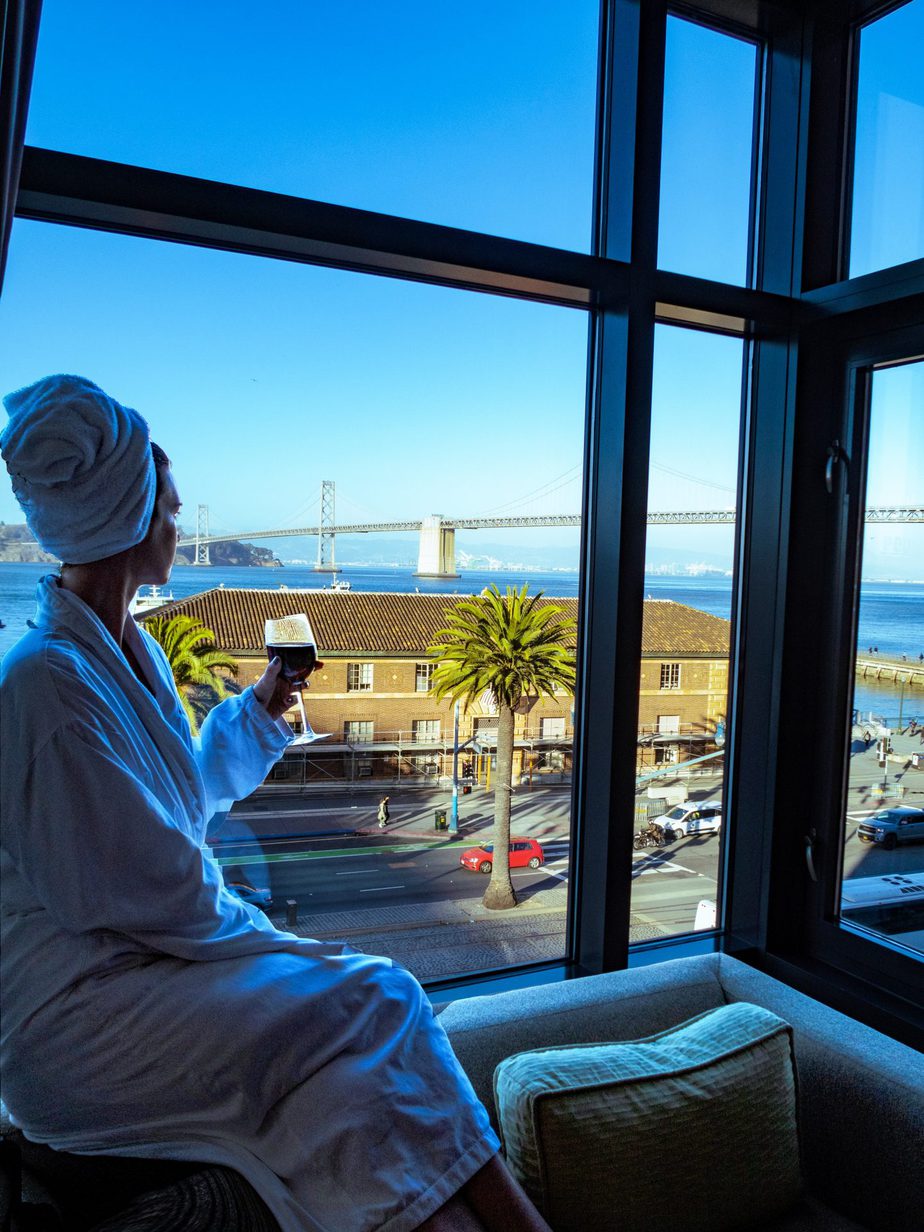 I initially wanted to stay at Hotel Vitale because I saw some really interesting images that showed the hotel had a lot more to offer than most in San Francisco. It had a spa which is always one of my preferences when booking a hotel, due to the fact I find it essential to recharge when travelling. Travelling for me is always about wellness as well as enrichment in culture.
The Hotel
Marketed as San Fran's only luxury waterfront boutique hotel, the location is instantly appealing. Being by the water in San Francisco is my absolute favourite and Hotel Vitale is right on the Embarcadero, perfect for strolls along the bay, day or night. It's also located next to the Ferry Building so you can easily peruse the farmers markets.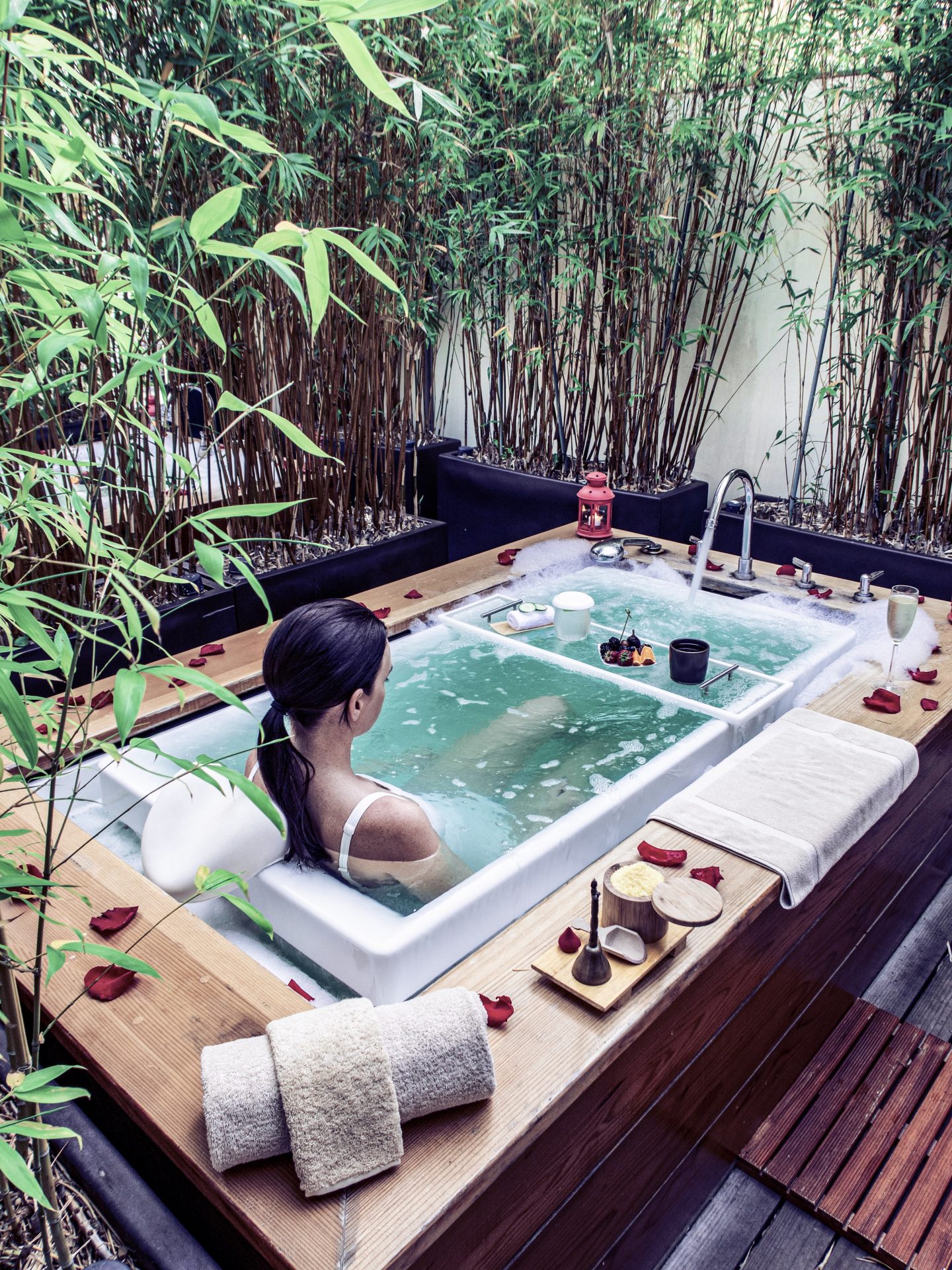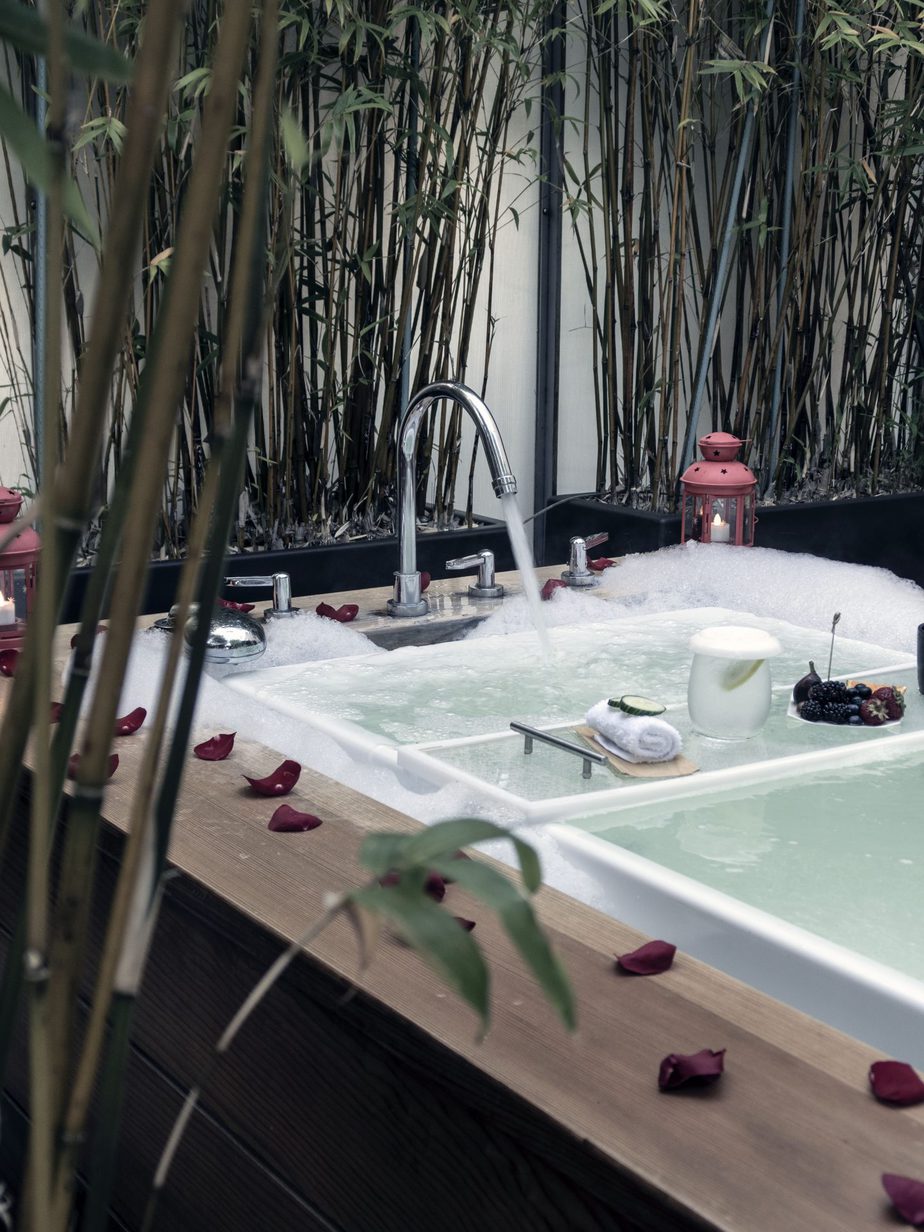 The Spa
My experience in the spa was incredibly relaxing. I had a 55 minute aromatherapy massage by the spa director Amal and it was just what was needed. Amal was incredibly gentle and conscious to ask how I was throughout the whole massage and to check the pressure she was applying. The massage room itself is small, but the spa boasts the only treatment rooms with views over the bay bridge in SF. The bath area felt extremely private and I was well catered to with prosecco, juice and water on offer as well as fresh fruit for my moment of relaxation. I was surrounded by an intimate bamboo garden where it was easy to feel lost in the city for a moment.
As you enter the bath area the water is streaming and rose petals are decorated around the tops invitingly. The water is lavender infused with a salt scrub for use on the side. There are two baths, so perfect for couples or friends enjoying a spa day. You can see the tops of towering blocks, but the area still feels private and once you are finished in the bath you can slip on your robe and retreat to loungers on the rooftop overlooking the Ferry Building.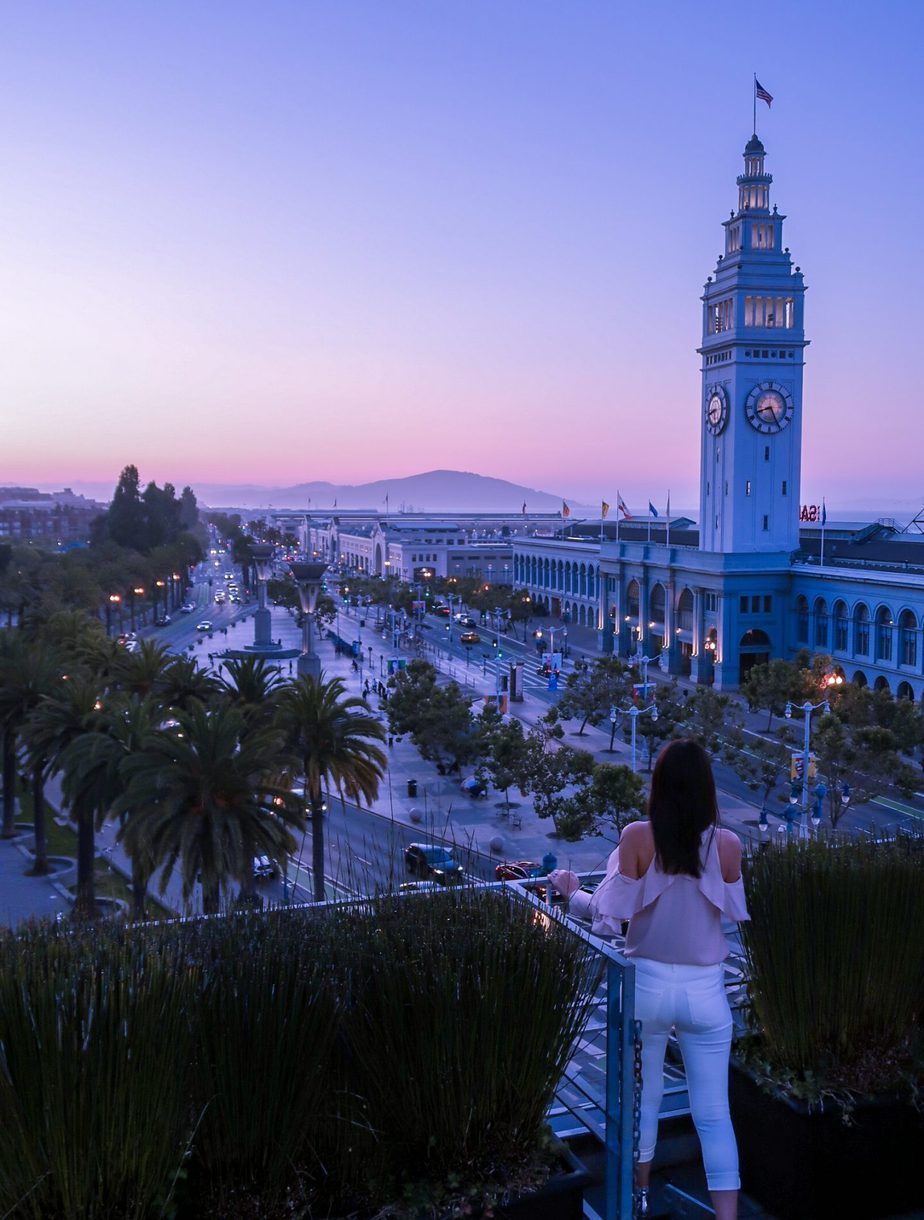 The Rooftop
The rooftop is a real selling point for this hotel. The views down the Embarcadero and the bay are really unique. I was told when visiting that there are plans to create more of a rooftop bar as currently there isn't one. However, you can take your own drinks and sit on loungers on the terrace which makes for an intimate evening, especially if the sunset is as beautiful as we experienced. There is also a bar on the ground floor with a lower level view of the same. View my walk-through of the hotel.
Have you experienced the Hotel Vitale? Any tips on where to stay in San Fran?