If you are short on time or just driving through Monument Valley The View Hotel is where you want to be if you want to take in 'the view' from sunset to sunrise.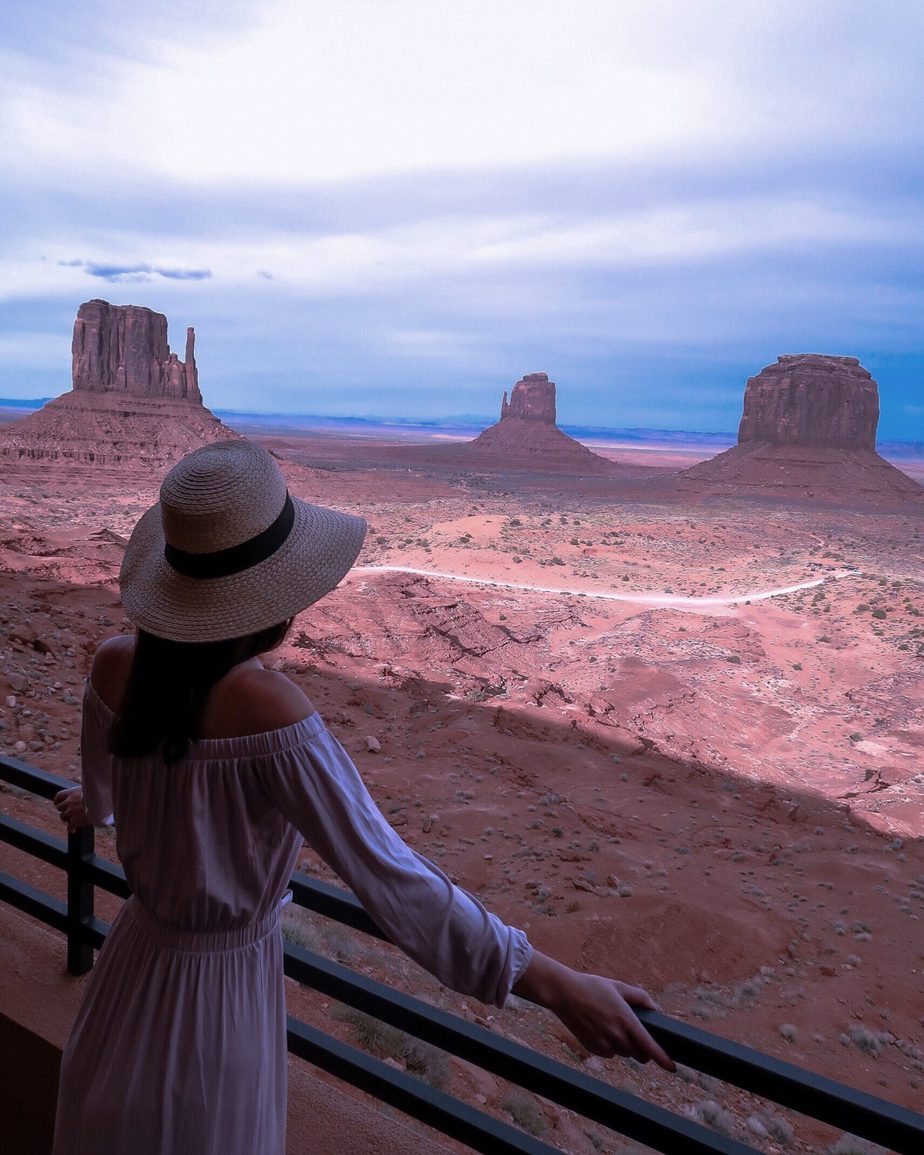 When driving towards the Navajo Tribal Park the views are truly unique. We only had one night to take in Monument Valley and all it had to offer and we decided on the famous View Hotel so that we had the Monument Valley view from dusk till dawn.
The Hotel
The hotel itself is that only hotel within Monument Valley and once you hear this, you know you are in for a real treat. If you are planning to see more of Monument Valley it's a great base. They also offer premium cabins located in the valley rim and a campground for RV's. It is also noted that it has been said the view from the cabins are better than those from the hotel, which after my own experience seems hard to beat.
The hotel is Navajo owned and is designed in a way not to detract from the beauty of Monument Valley. The decor is native American and the hotel has a unique approach to sustainability. All of which can be found here.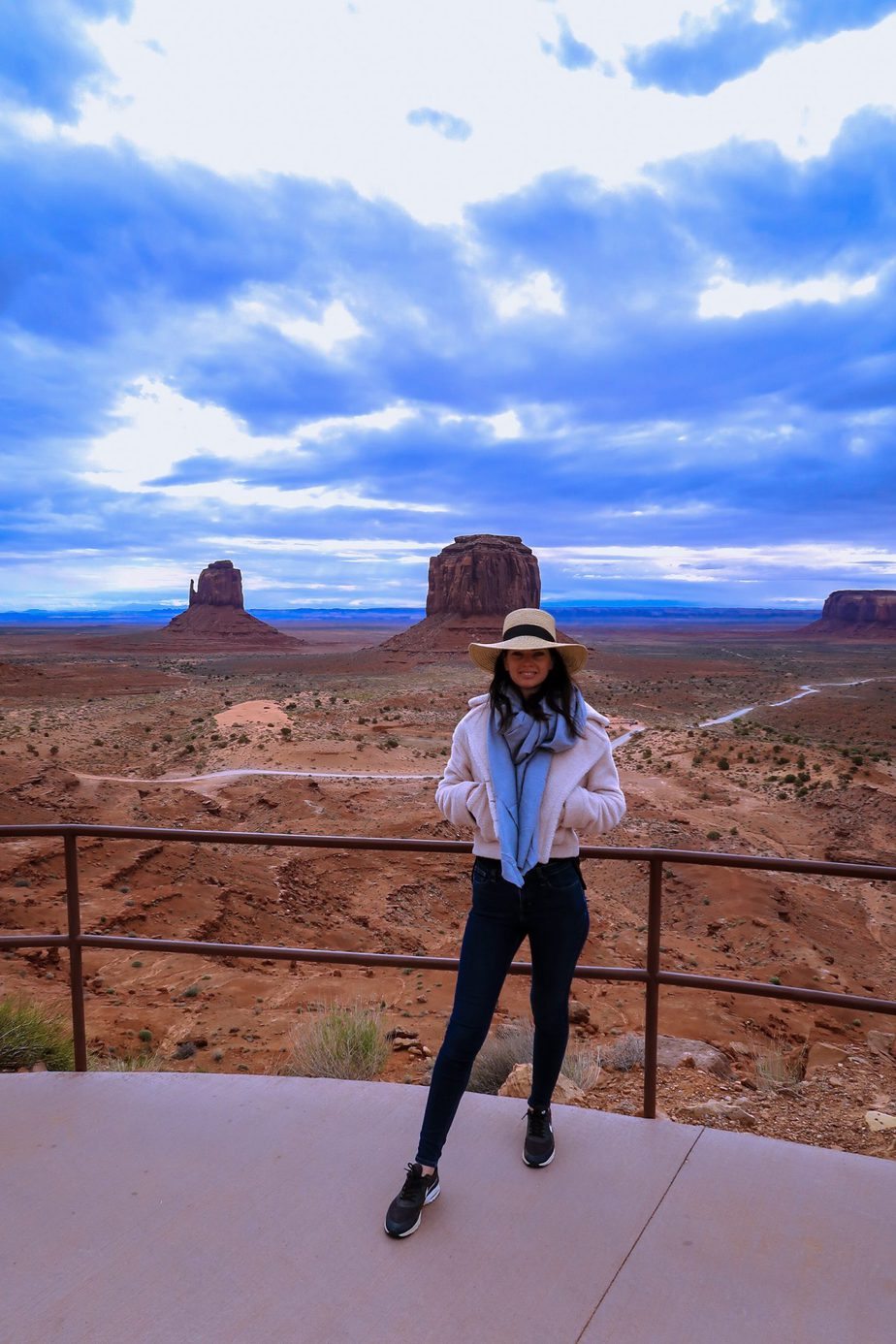 The Room
Watch my room walk-through here. Our room was located on the third floor (which I highly recommend for those who want to star gaze) and had an incredible view of the mittens. With our own private balcony, it was the perfect setting for watching the sun go down over the majestic Monument Valley and watch it come back up again.
All rooms come with a TV (not that you will want to watch) a microwave, coffee/tea and a refrigerator so it is highly geared up for you to be camping out in your room to look at what you have paid to see.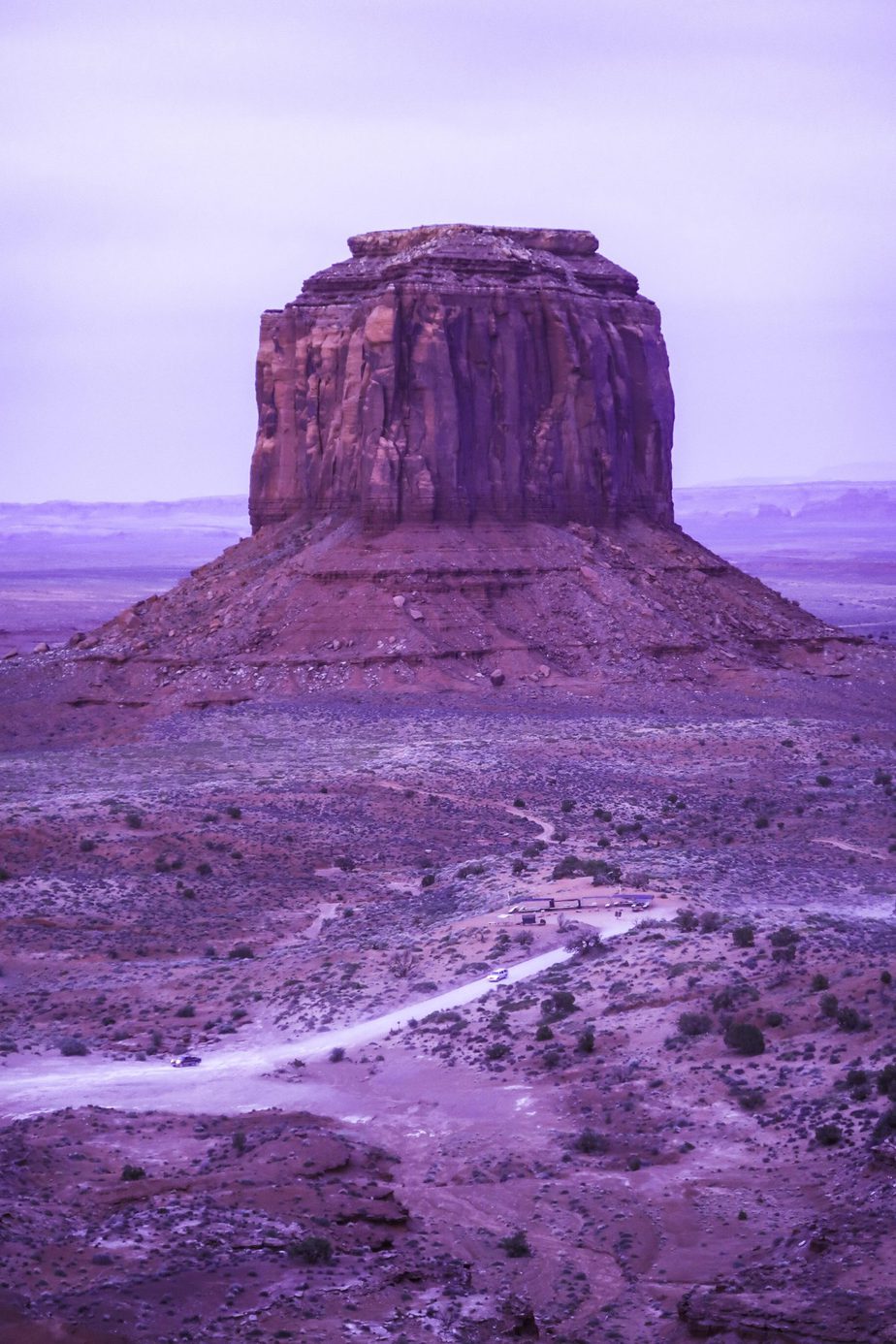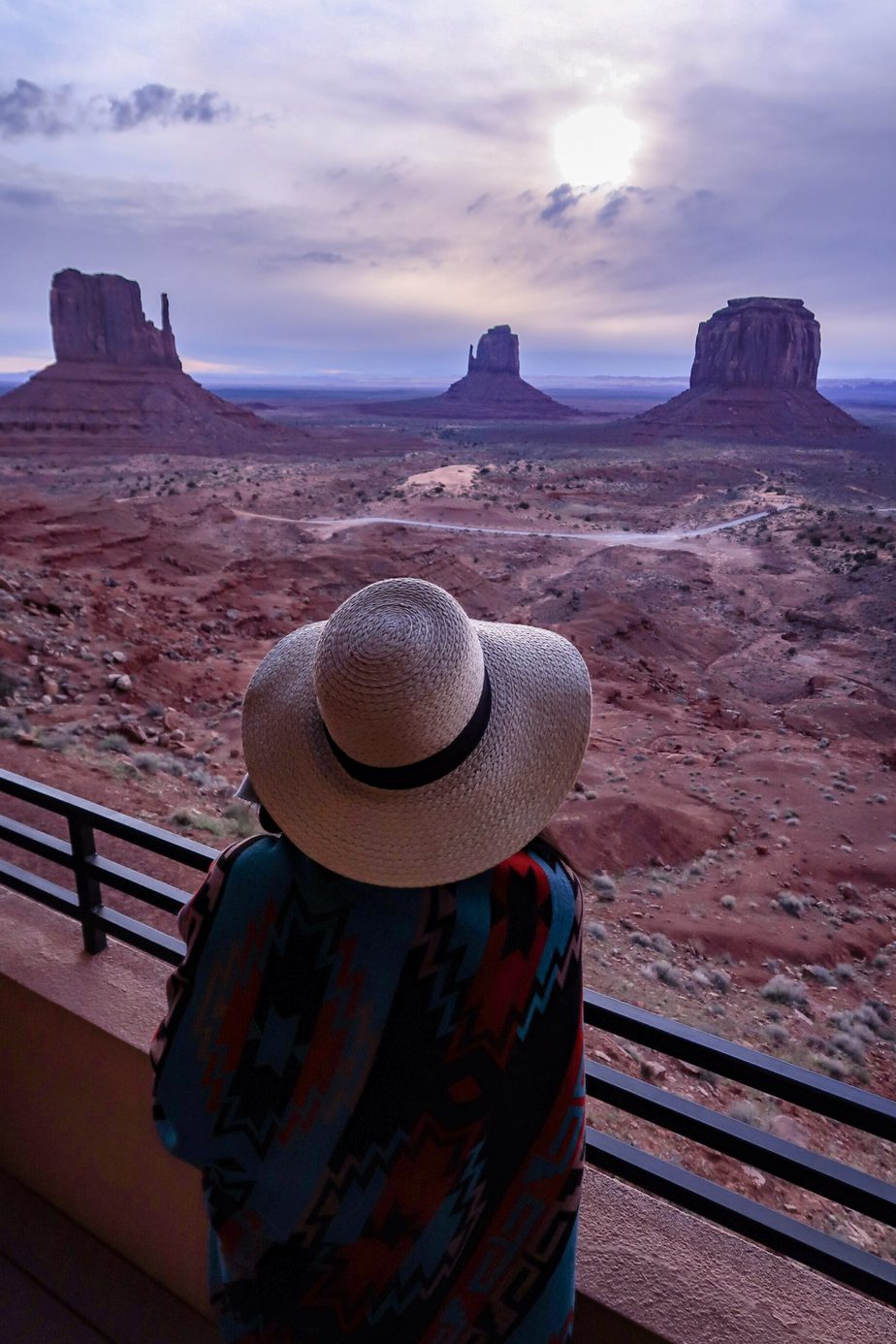 Monument Valley History
'The Navajo name for the area is Tse Bii' Ndzisgaii, which means 'valley of the rocks.' Monument Valley's isolated rock formations are eroded remains of their Rocky Mountain ancestors, formed by sandstone deposits and geologic uplift and then shaped by wind and water.' (Source: Utahs Canyon Country)
Monument Valley is located on the Arizona/Utah border and has been the backdrop of many films, including five starring the legendary John Wayne. Also for those fans of Forest Gump, a short drive away is Forest Gump Point, where the film shows Forest Gump deciding to stop running.
What was your experience of Monument Valley? Did you stay in The View's premium cabins?