Nestled in the Northern part of central Italy, Tuscany is famed for its stunning landscapes, historic cities, arts and culture, delicious local dishes and, of course, its wines. There is, however, something else that draws people to this beautiful region of Italy, and that is its hot springs, of which the region has an abundance and most of them are free!
What is it that makes hot springs special?
Hot springs are a naturally occurring phenomenon, created when hot water rises to the earth's surface from great depths. The water is heated through contact with volcanic rock which Tuscany has several areas of. Sometimes referred to as thermal centres, Tuscany is where most Italy's thermal centres are located.
Long before the Romans capitalised on the benefits of the hot springs, the Etruscans were drawn to them. They believed that the springs were sacred and built their temples nearby. The Romans believed that the warm waters had healing properties and saw them not only as somewhere to relax but also as a source of therapeutic relief for several ailments, diseases and general wellness issues.
The waters of a hot spring are a rich source of several minerals, including sulphur. This is known to have healing properties that can be beneficial in treating several skin issues including eczema and rashes. It also aides with arthritic pain, some digestive disorders and menopausal symptoms. On a simpler level, laying back in the hot waters can relax muscles and help you to unwind and relieve stress. But which of these springs provides the best experience for visitors. Let's take a look…
Cascate del Mulino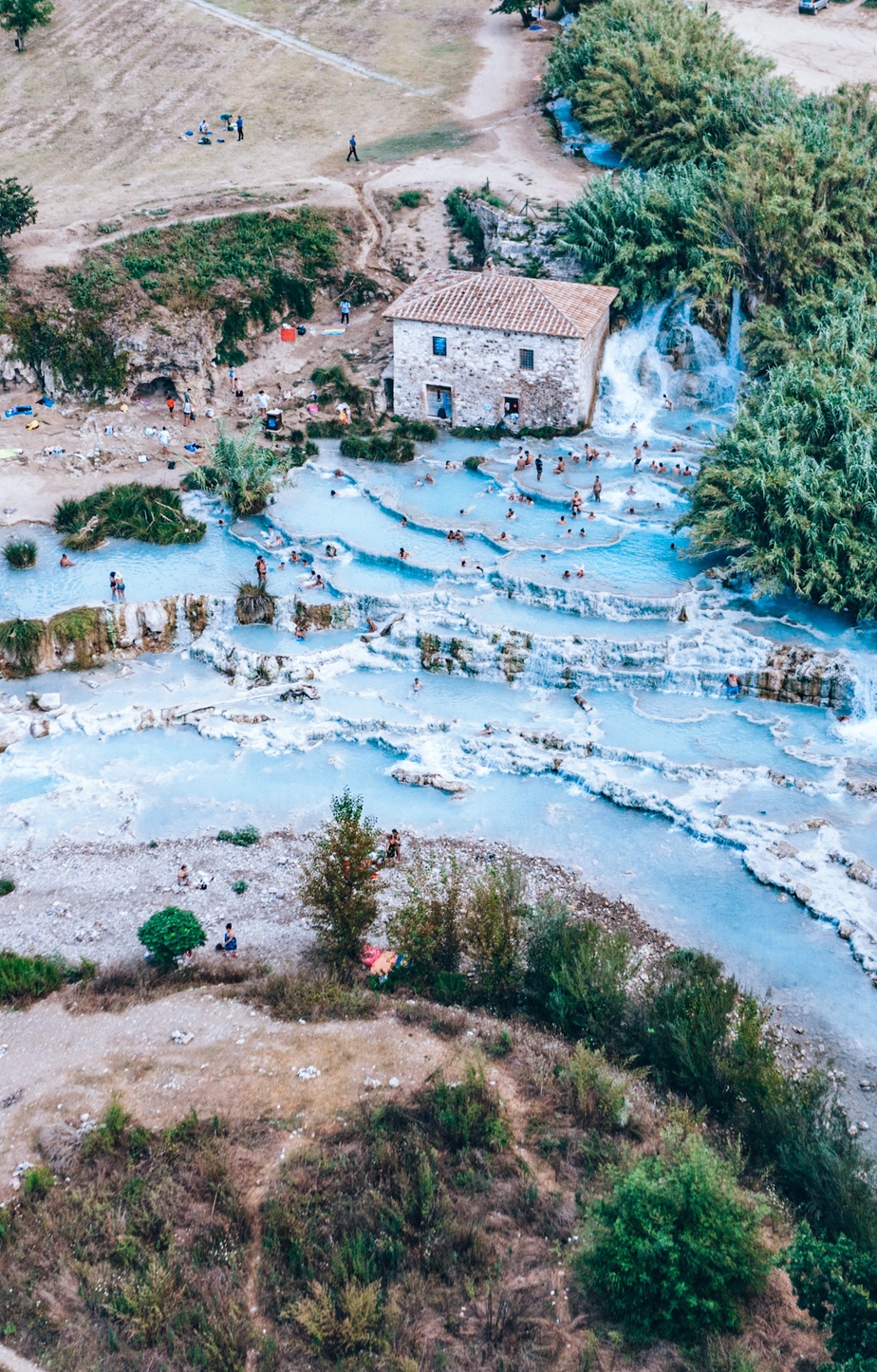 One of the most southern hot springs in the Tuscany region, Cascate del Mulino is also one of the most popular and with good reason. A quick look at Instagram is certainly likely to have rewarded you with many photographs of this beauty. This hot spring is free to visit, open all year round and very well located in between Rome, Siena and Florence. This hot spring covers a significant area and features some spectacular silky water in hues of icy blue. The Cascate del Mulino also has something of a place in history. According to the Roman myths, the spa was created as a result of Saturn, sending a lightning bolt to earth to calm the warring inhabitants. The best water temperatures will be found here in the summer months. But, if you are looking for a calmer less crowded experience, then it is better to plan your trip for the winter months.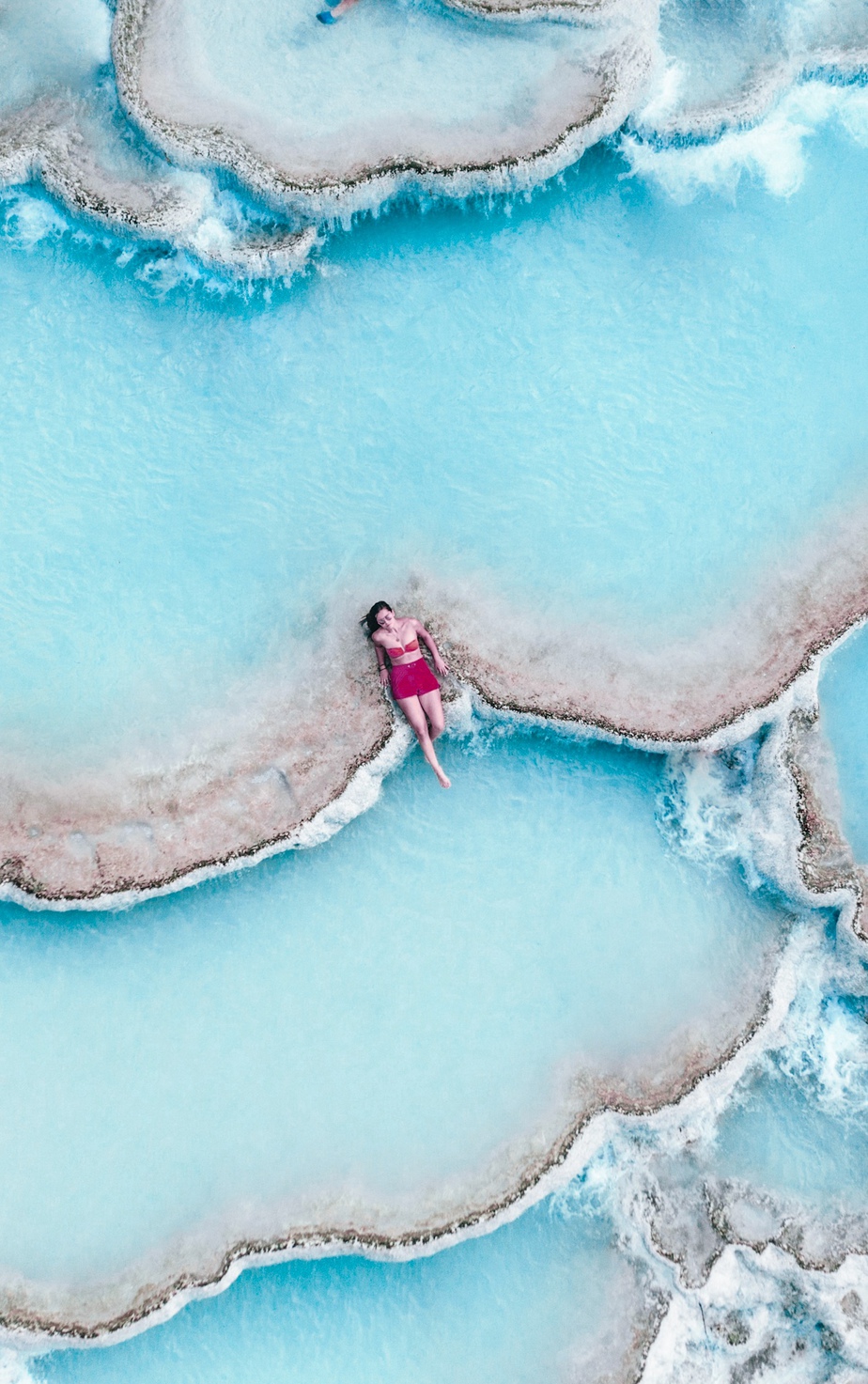 Bagni San Filippo
Val d'Orcia is the location of the Bagni San Filippo. This is another free spring, but it is a little harder to find than some of the others in Tuscany. It's definitely worth it though. Nestled in the forest, this hot spring is a photographer's dream in the autumn when the leaves are just changing shade and the stunning turquoise waters offer an artistic splash of colour. The various pools are dotted all over the forest, but it is worth the extra effort to skip the first few and head just a little further in. Here you will find the calcium and waterfall formations that are known as Balena Bianca. The ever-changing waterflow here means that the colours and the formations in the area are continually changing as well. If you are looking for the full spa experience then simply cover yourself in thermal mud, which is in plentiful supply, lay back in the water, and enjoy.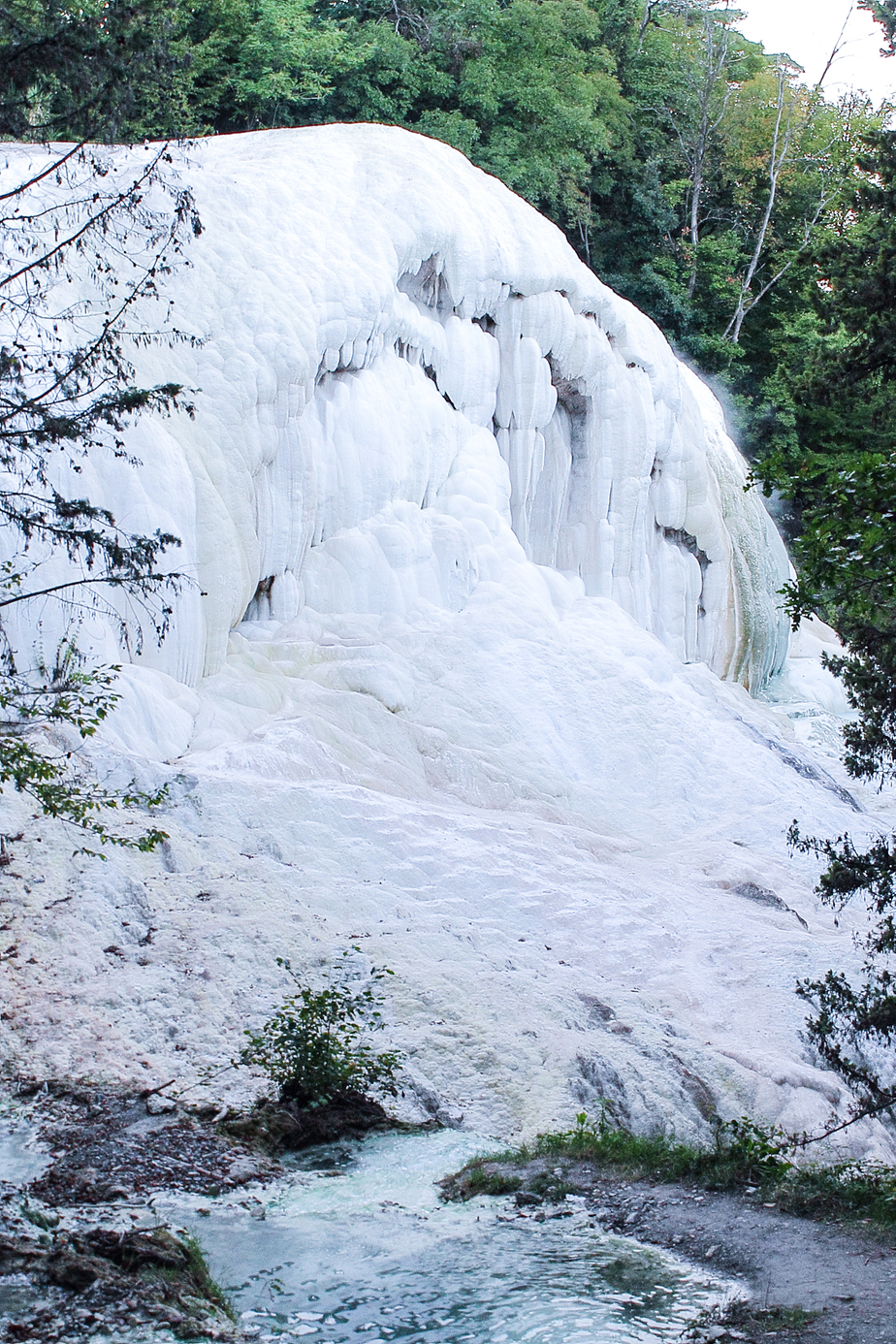 Fontverde Spa
This spa has royal roots and dates to 1607 when it was built by the Grand Duke Ferdinand de' Medici. The building is now a stunning 5-star resort and spa and is in San Casciano dei Bagni. Visitors can take in some truly picturesque views overlooking the Val d'Orcia – an area included on the UNESCO world heritage site list since 2004.
The natural springs of the Fontverde spa are rich in sulphur, magnesium, calcium and fluorine and the waters are a balmy 40 degrees Celsius. The spa offers guests the complete luxurious package with a range of spa packages available, superb restaurant offering traditional dishes with a modern twist and a selection of other outdoor activities designed to promote wellness whilst offering a glance around the natural beauty of the surrounding area.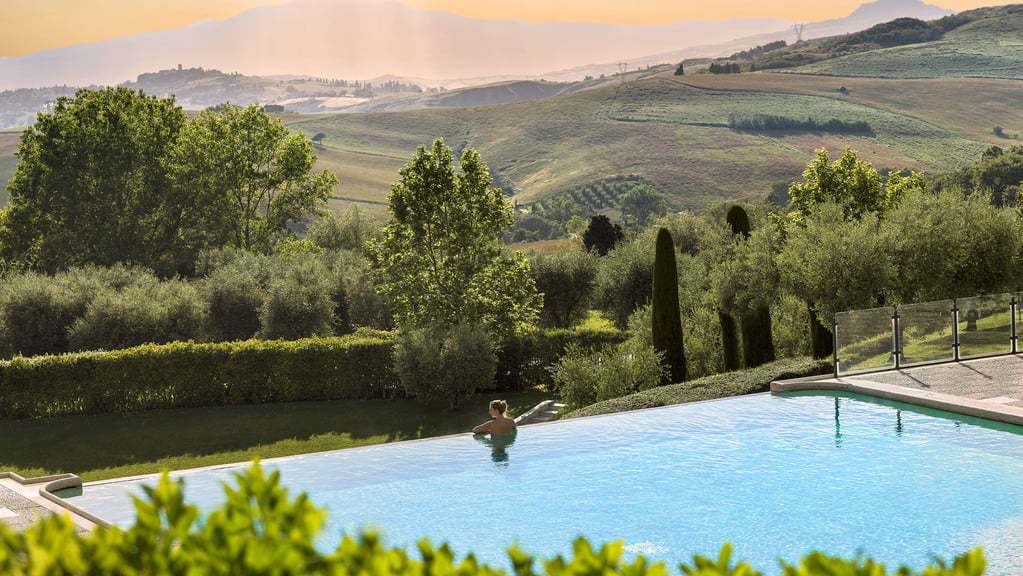 Petriolo
The final must-see spring is located south of Siena. The Springs of Petriolo have been around since the 11th century and over the centuries have been used by popes, cardinals, members of the Medici family and other nobles. The thermal springs themselves are surrounded by stunning landscape and hiking trails and are located a little further off the beaten track than some of the bigger springs. This hidden gem of a hot spring has waters that are around 43-degrees Celsius all year round and are also rich in hydrogen sulphide giving it numerous therapeutic properties that are incredibly beneficial.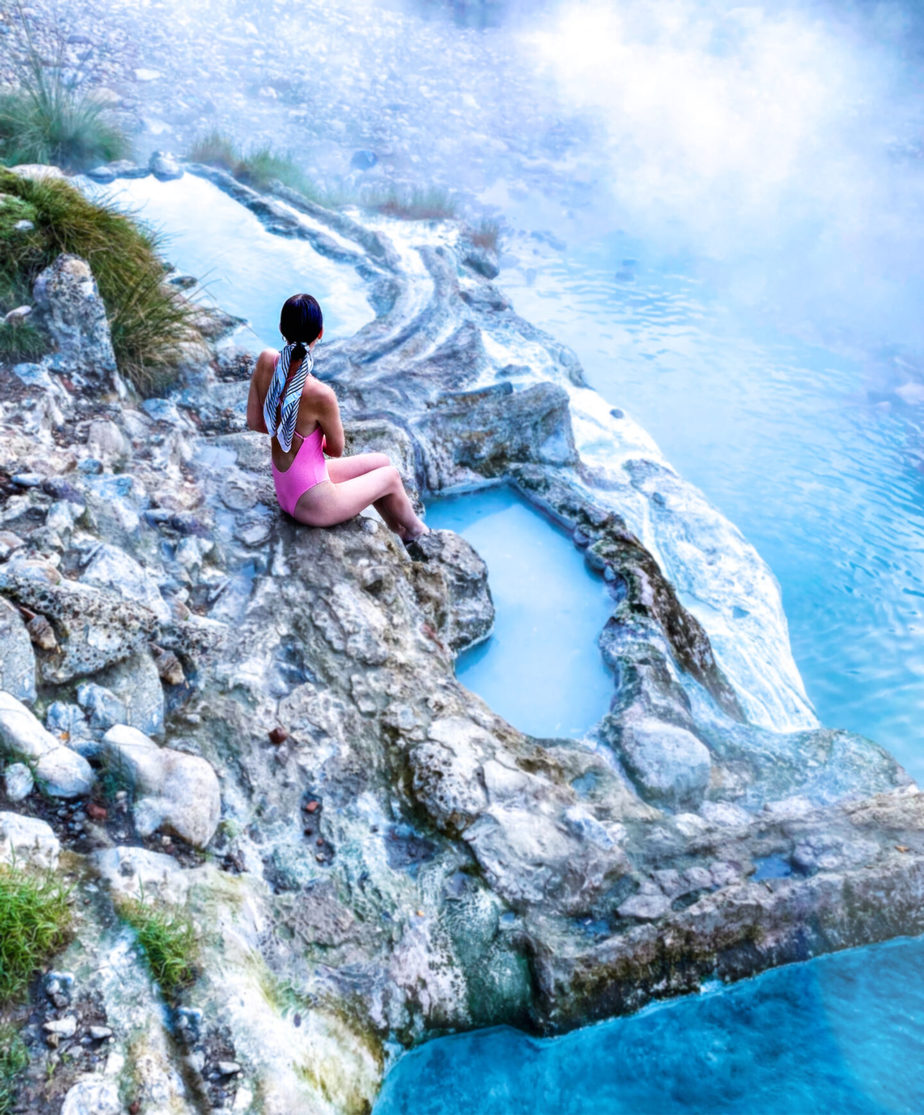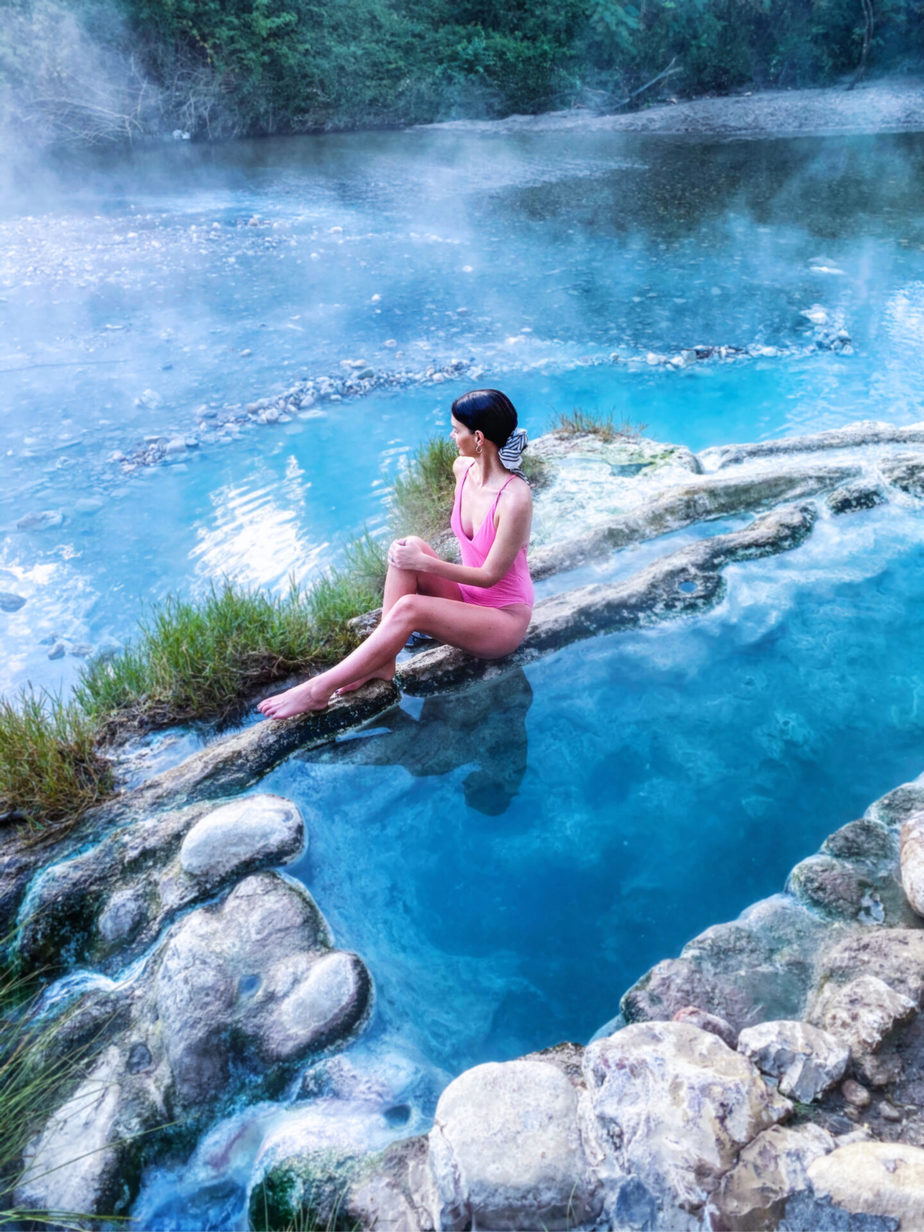 A hot spring experience is something that soothes the soul and provides a relaxing, luxurious experience you simply can't replicate elsewhere. And if you're a fan of natural luxury, these hot spring gems are well worth a visit and they are also free!