After Queen Elizabeth I's personal physician recommended Harrogate's waters for their medicinal properties, wealthy visitors travelled from far and wide to 'take the waters'.
There are many ways to feel relaxed and rejuvenated in Harrogate and also experience the history of this famous spa town.
From Victorian baths to lazy days spent in a luxury rooftop spa to countryside spa retreats, you are guaranteed to return home feeling revived.Watch to see two spas I recently experienced and also how you can understand more around Harrogate's spa history. A place to feel good since 1571:
For those who have never visited the Victorian spa town of Harrogate, you may not know if it's rich spa history. I was fortunate enough to make the trip myself recently as part of their Health & Wellbeing campaign. Harrogate prides itself on its history as a spa town and following my short break there I can honestly say that it is certainly living up to its tagline "A place to feel good since 1571". If you are looking for a short stay in the UK, somewhere that is not only easy to get to, but also offers some spectacular Yorkshire countryside to admire and plenty of relaxation, then I would say to "Feel Good – Visit Harrogate" because they really do have it all.
Accommodation
I spent the night at the glorious Rudding Park Hotel. This incredible hotel is located just on the outskirts of Harrogate and is set in its own extensive grounds. It prides itself on offering blissful Yorkshire countryside outside and the most fabulous luxurious interiors. The rooms are traditional with a real contemporary twist, perfect for a great and incredibly comfortable stay.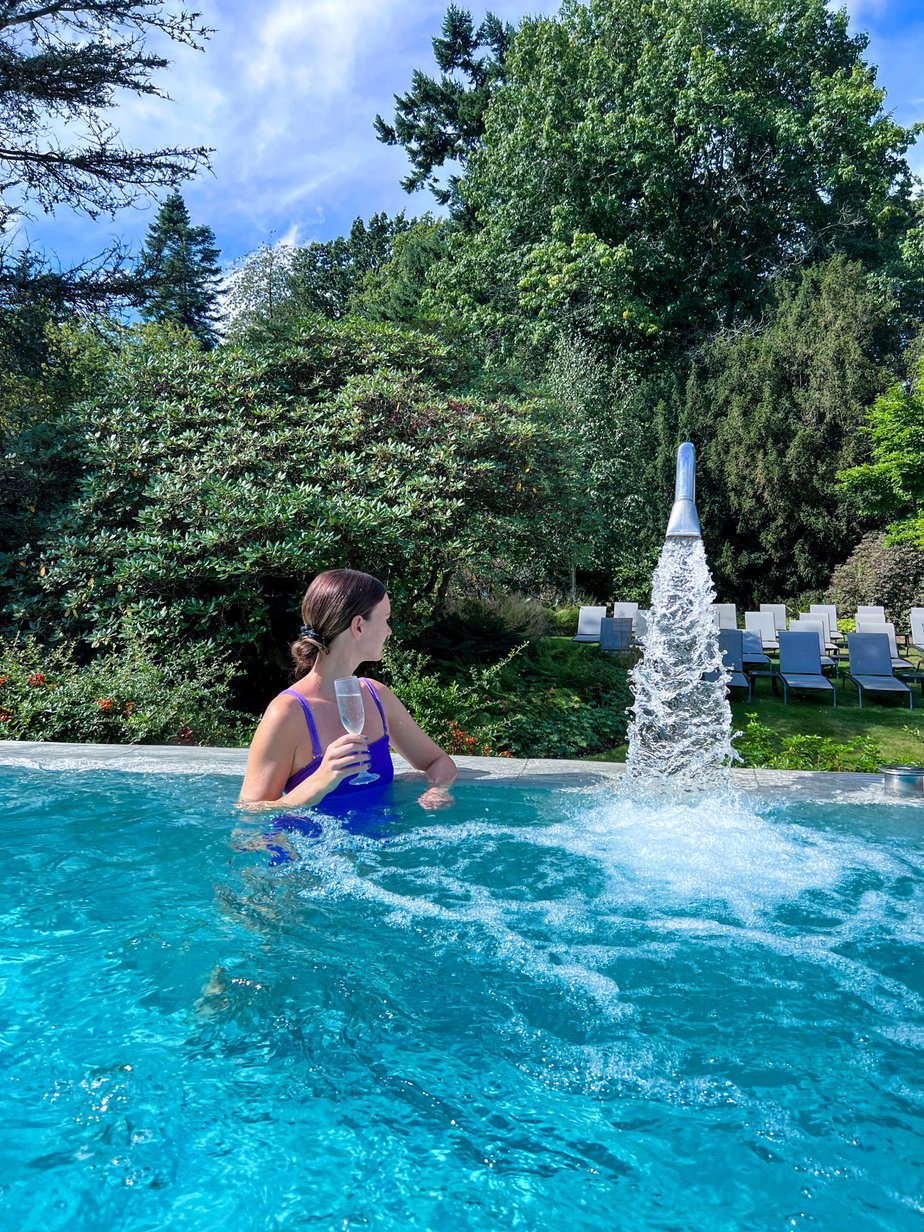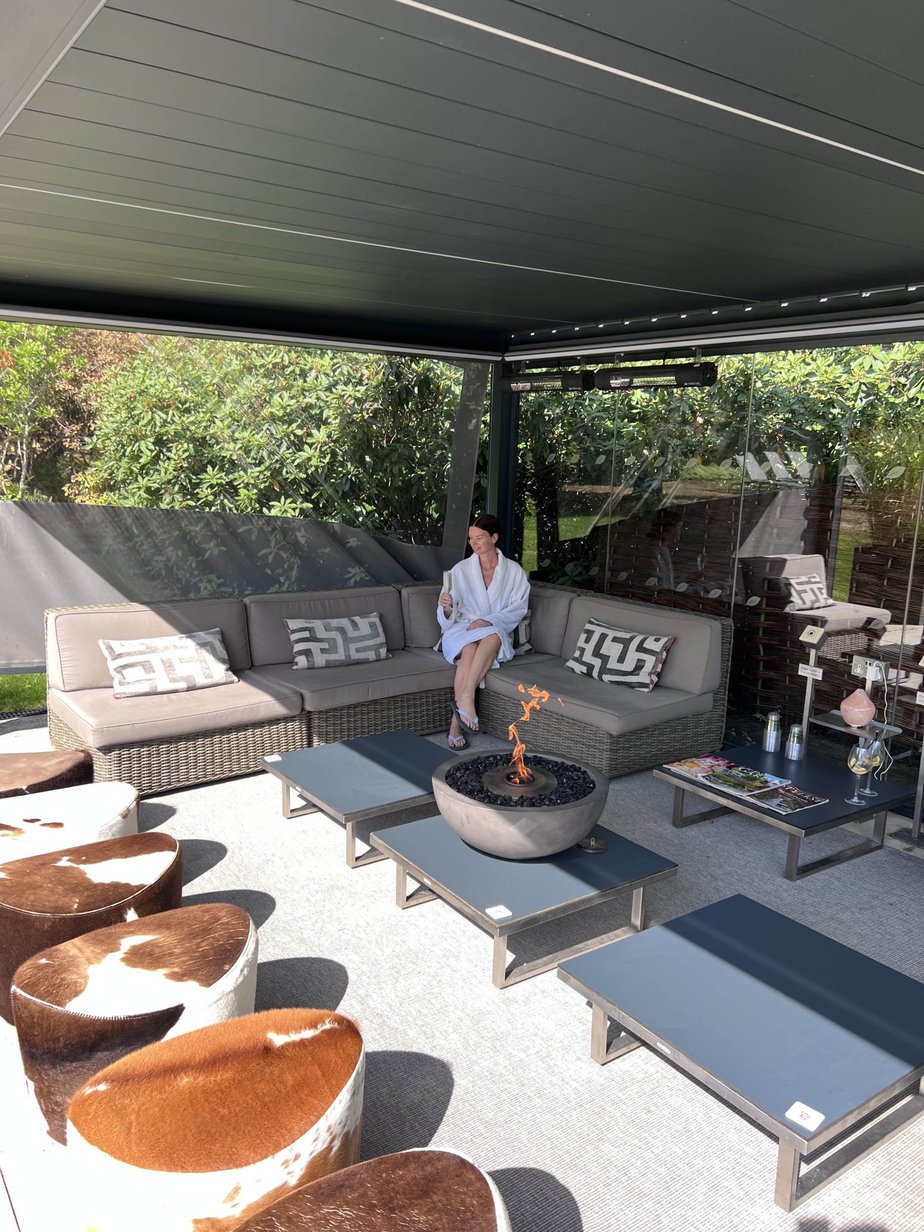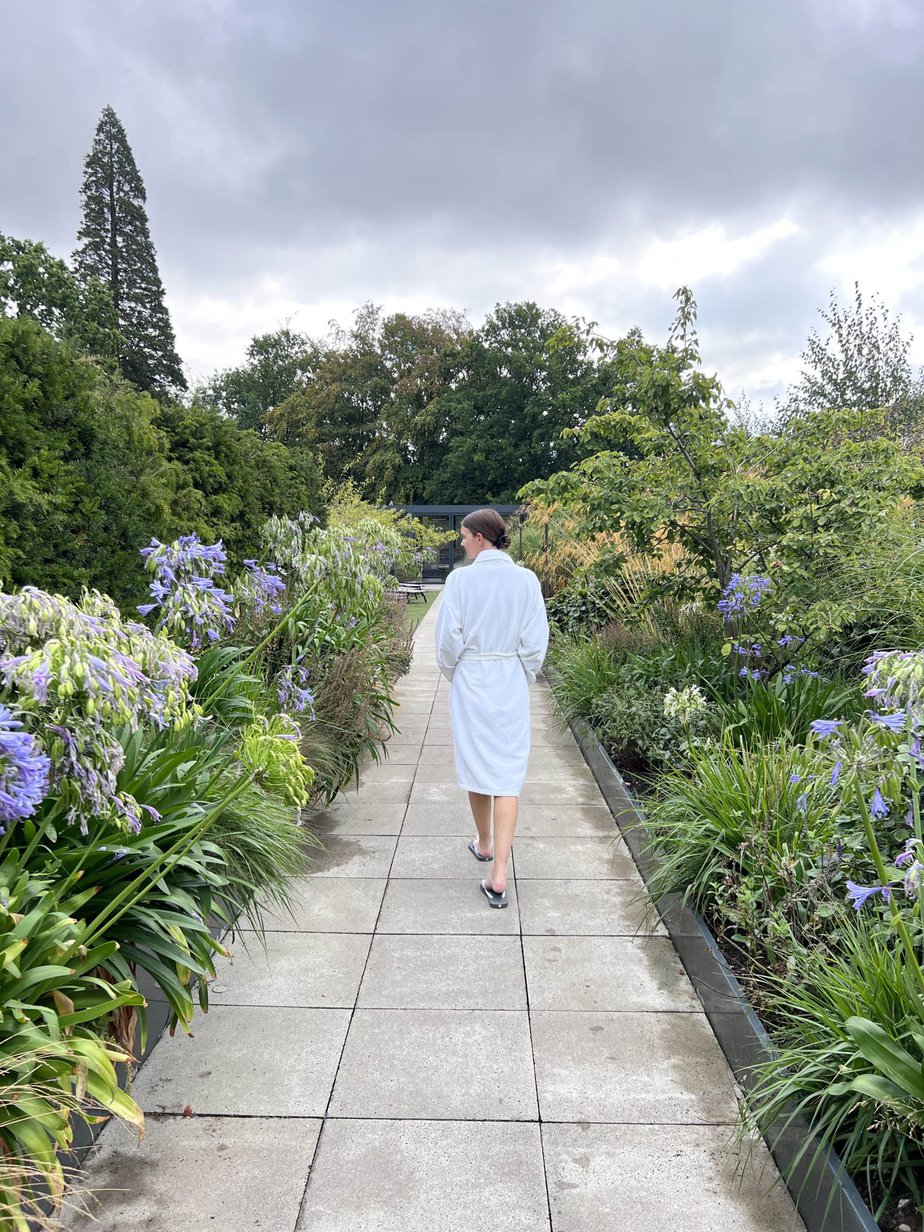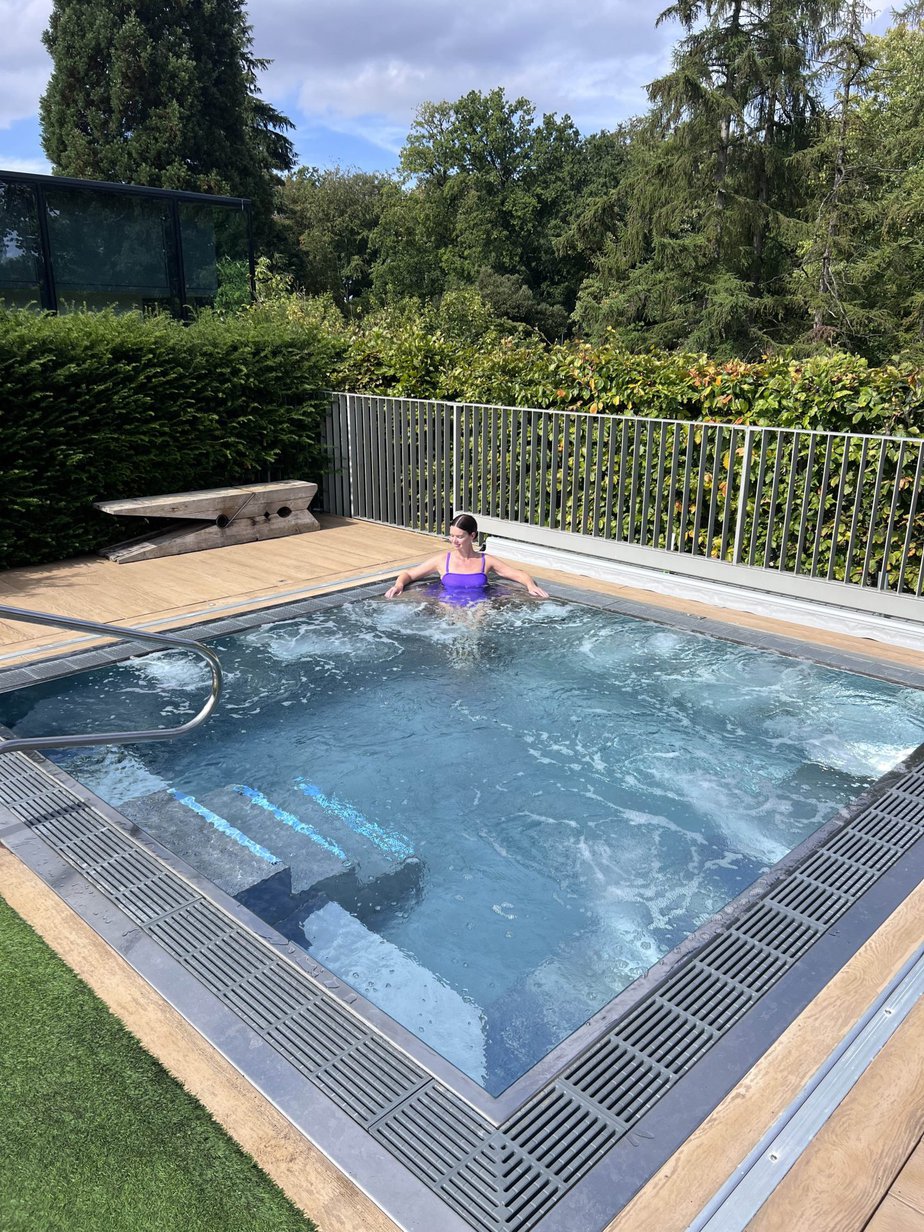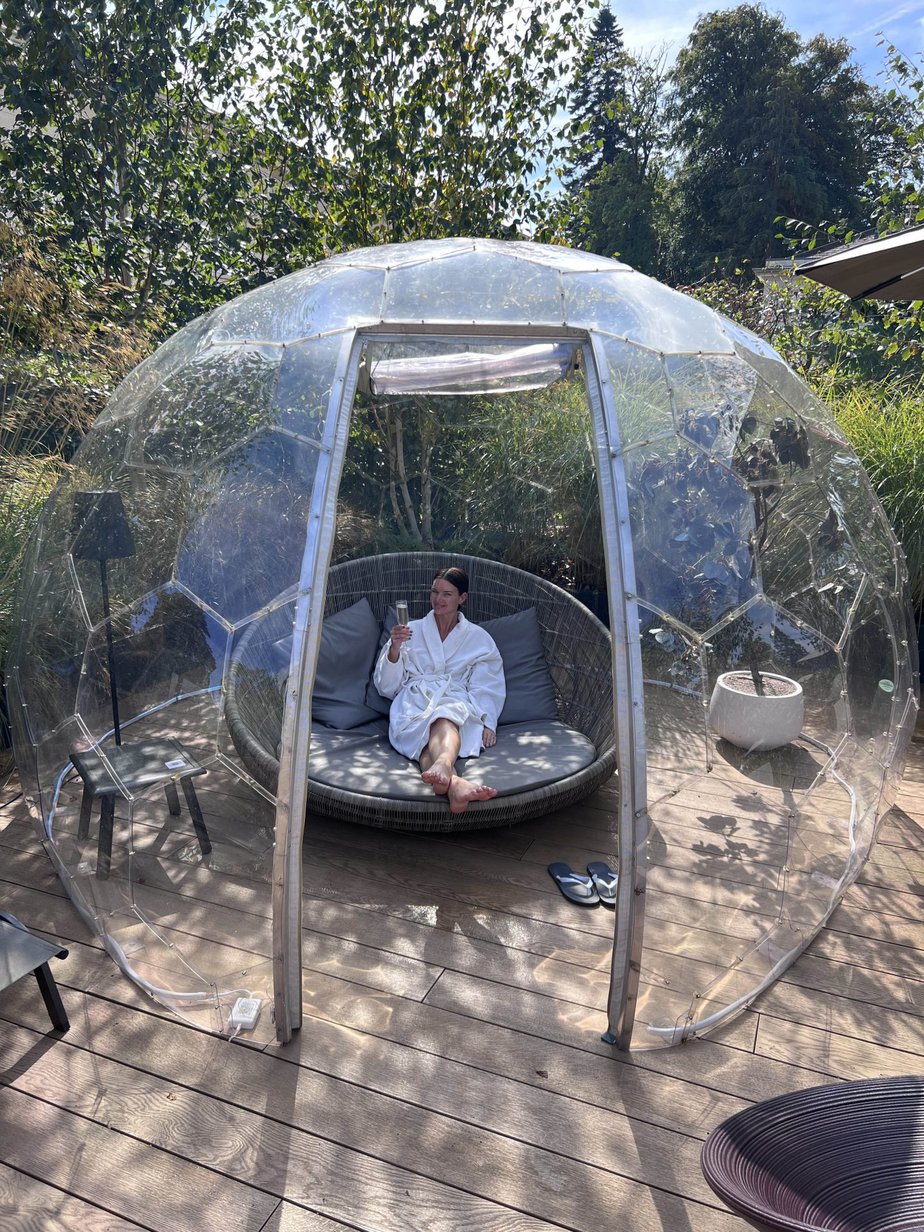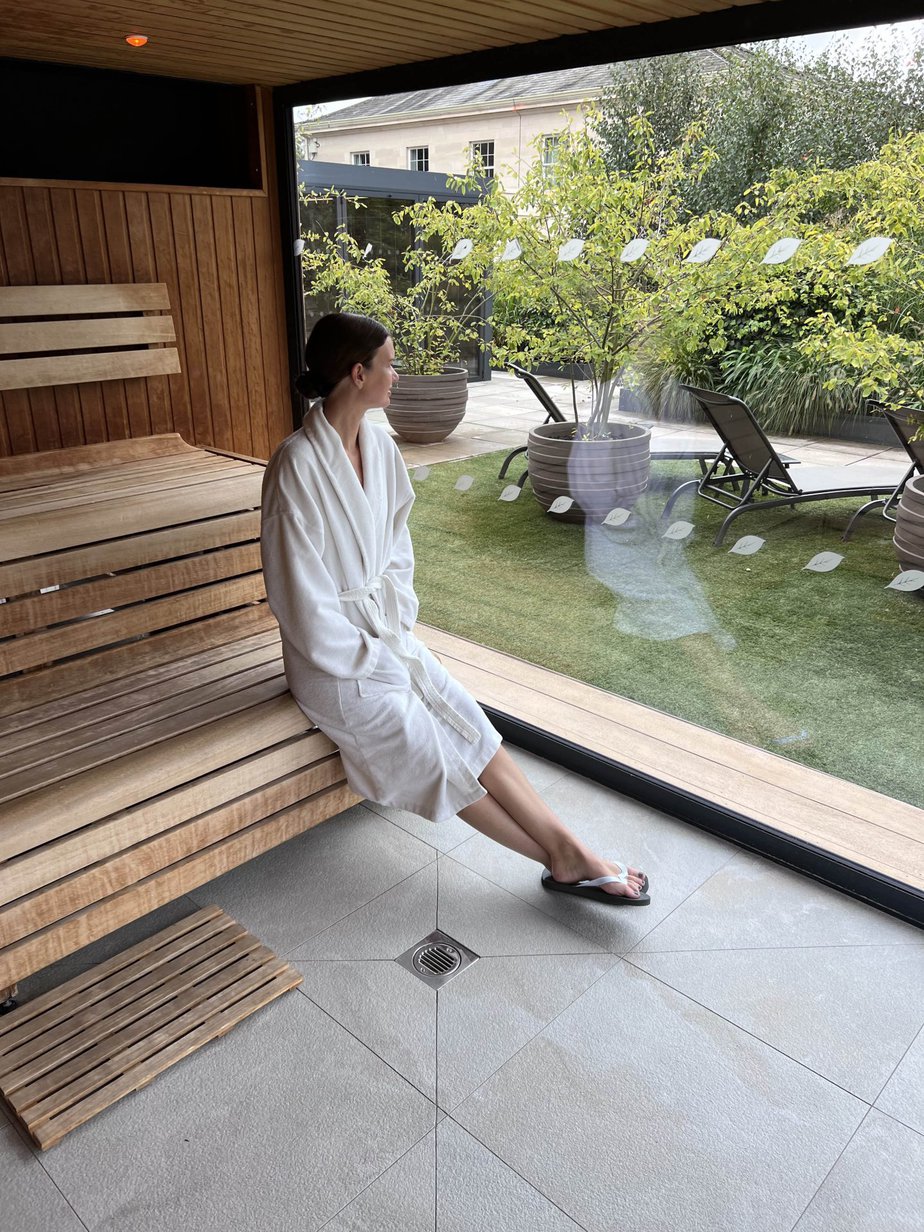 My stay included complimentary dinner and bed and breakfast. There are several dining options at the hotel, and they pride themselves on producing food that is innovative and takes its inspiration from the best that nature has to offer with the changing seasons. You are guaranteed dishes that are fresh, full of flavour and will really hit your taste buds with something to remember.
Dinner for two in the Clocktower Brasserie was a fabulous dining experience. The food was innovative with plenty of delicious sounding dishes to choose from. The Clocktower offers a freshly renovated look that combines a contemporary look with bright and vibrant colours – the perfect location for a more relaxed dining experience.
In addition to the onsite brasserie the hotel also has a Restaurant, and even a café where there are more than happy to serve you in your spa robe, more about that in a moment. Whatever time of day it is you will find plenty of different food options to tempt your appetite.
Spa Experience and Treatment
Make time to visit the Roof Top Spa at Rudding Park Hotel during your visit. You won't regret it. Using natural spring waters from their own grounds, the spa aims to recapture the spa heritage of Harrogate, and I think this is certainly something that they have achieved and added an extra touch of glamour to as well. The spa offers a full range of treatments, and I indulged in a body polish that left me feeling incredibly relaxed and invigorated.
See more of my spa visit here:
For longer treatments or spa days, they have thought of everything with plenty of access for guests to both food and drink.
Royal Pump Room Museum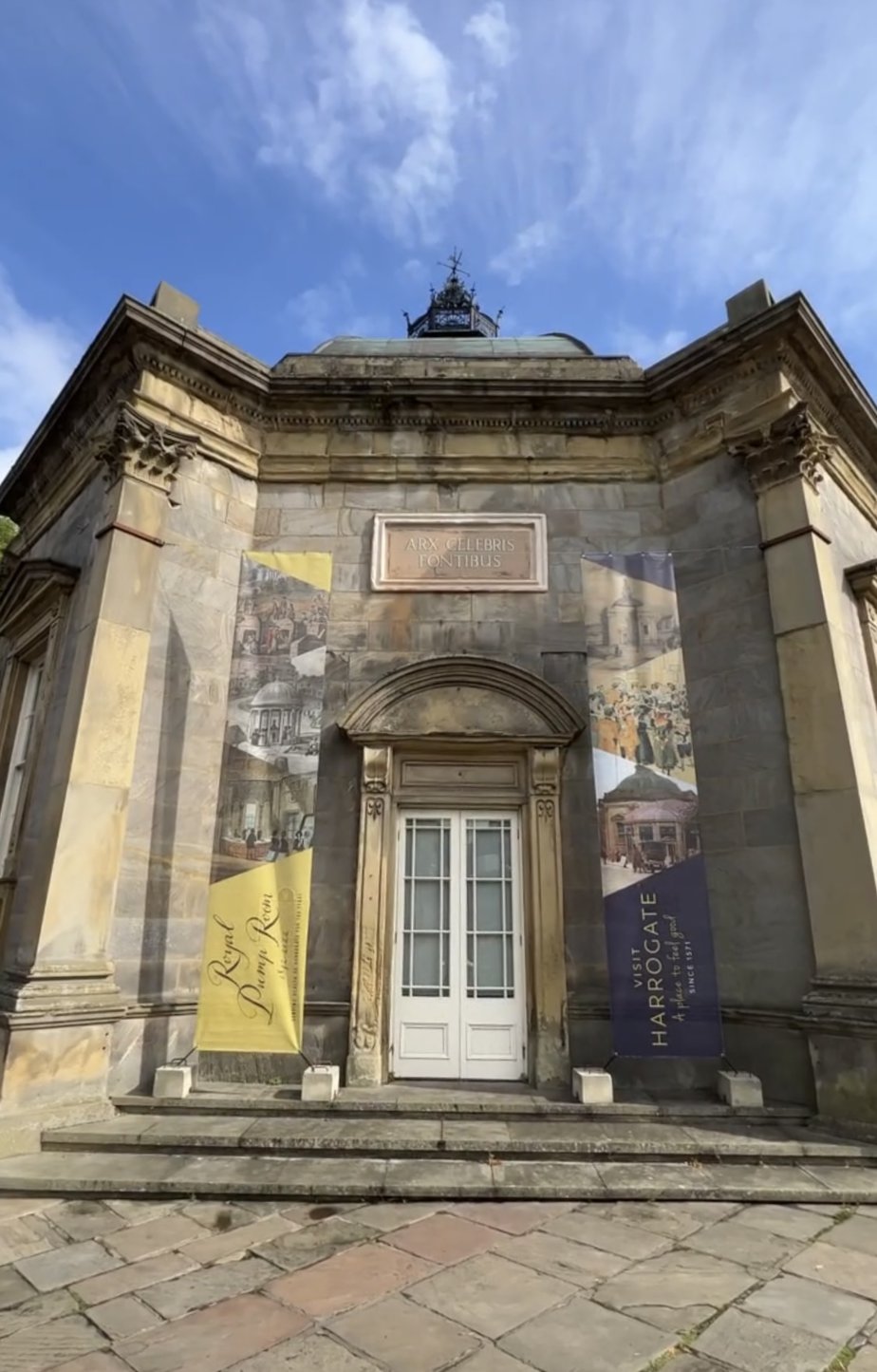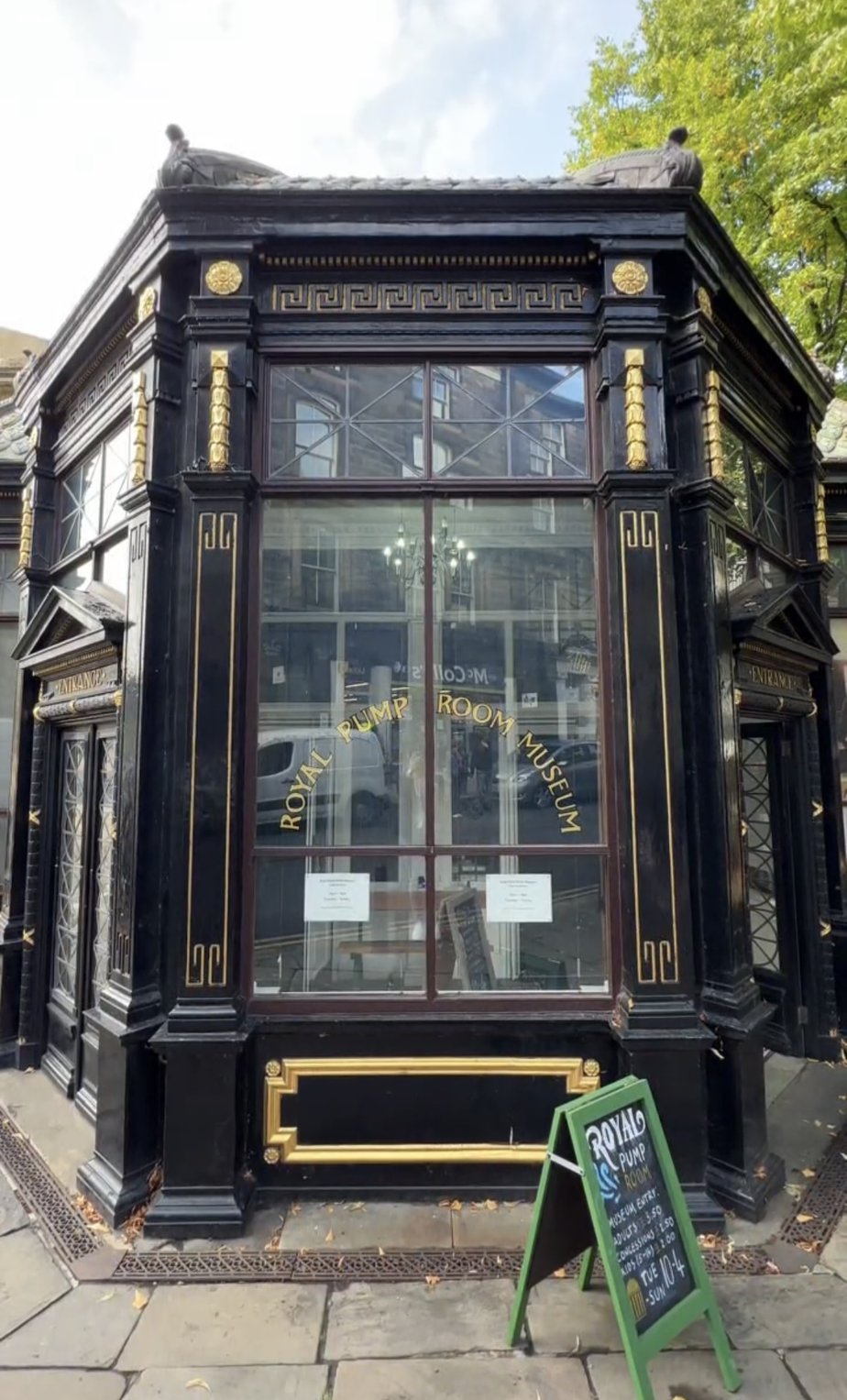 As part of my trip to see just why people visit Harrogate I headed to the Royal Pump Room Museum. Here I met with Karen Southwark, who showed me around the museum and told me all about the spa heritage that Harrogate has. This incredible building has been a prominent feature in Harrogate since 1842 and was a particularly popular destination for the wealthy and affluent members of society during the Victorian era. It was fascinating to learn that the waters of the spa, which are no longer recommended for drinking, were once recommended by doctors as a cure for various ailments their patients might have had.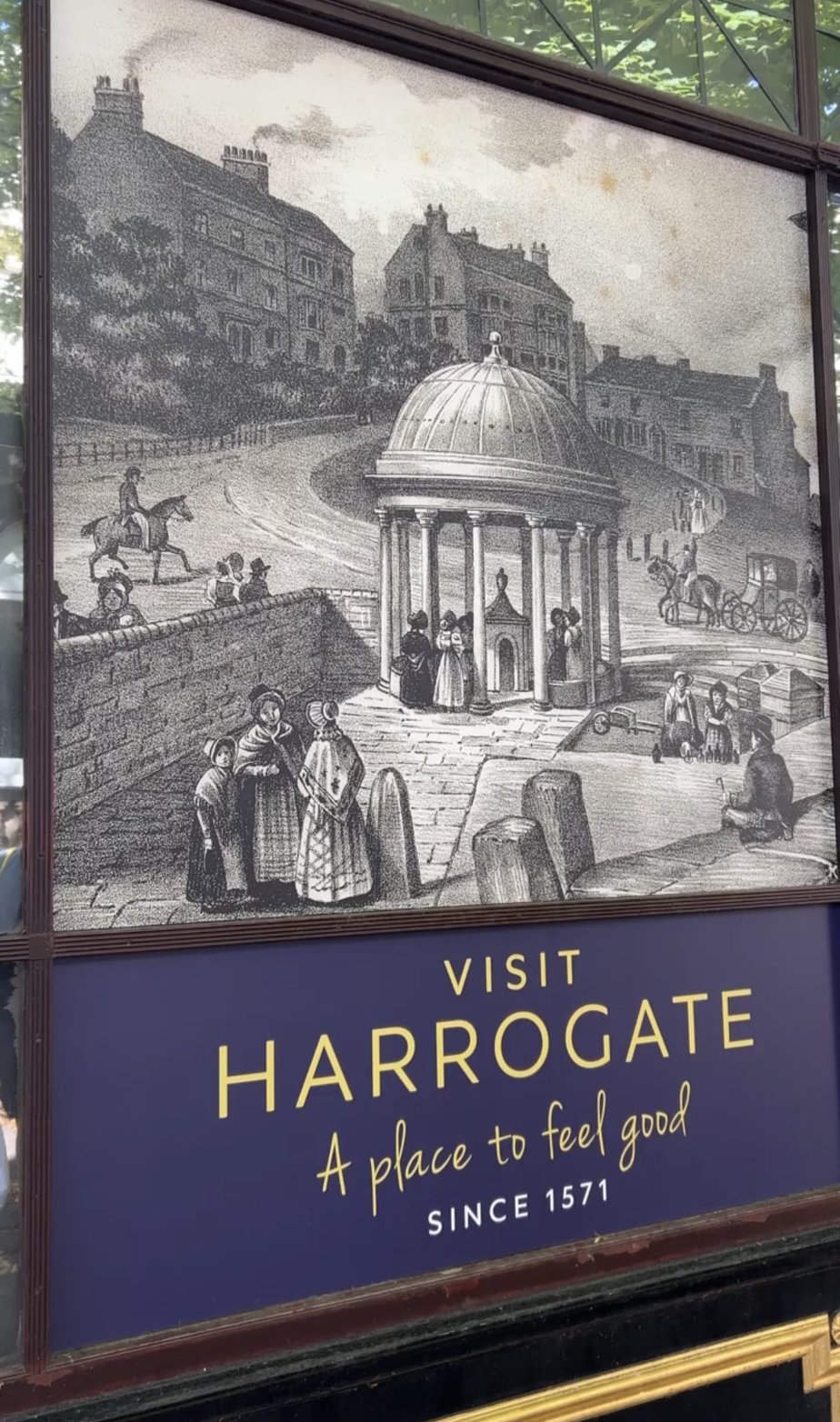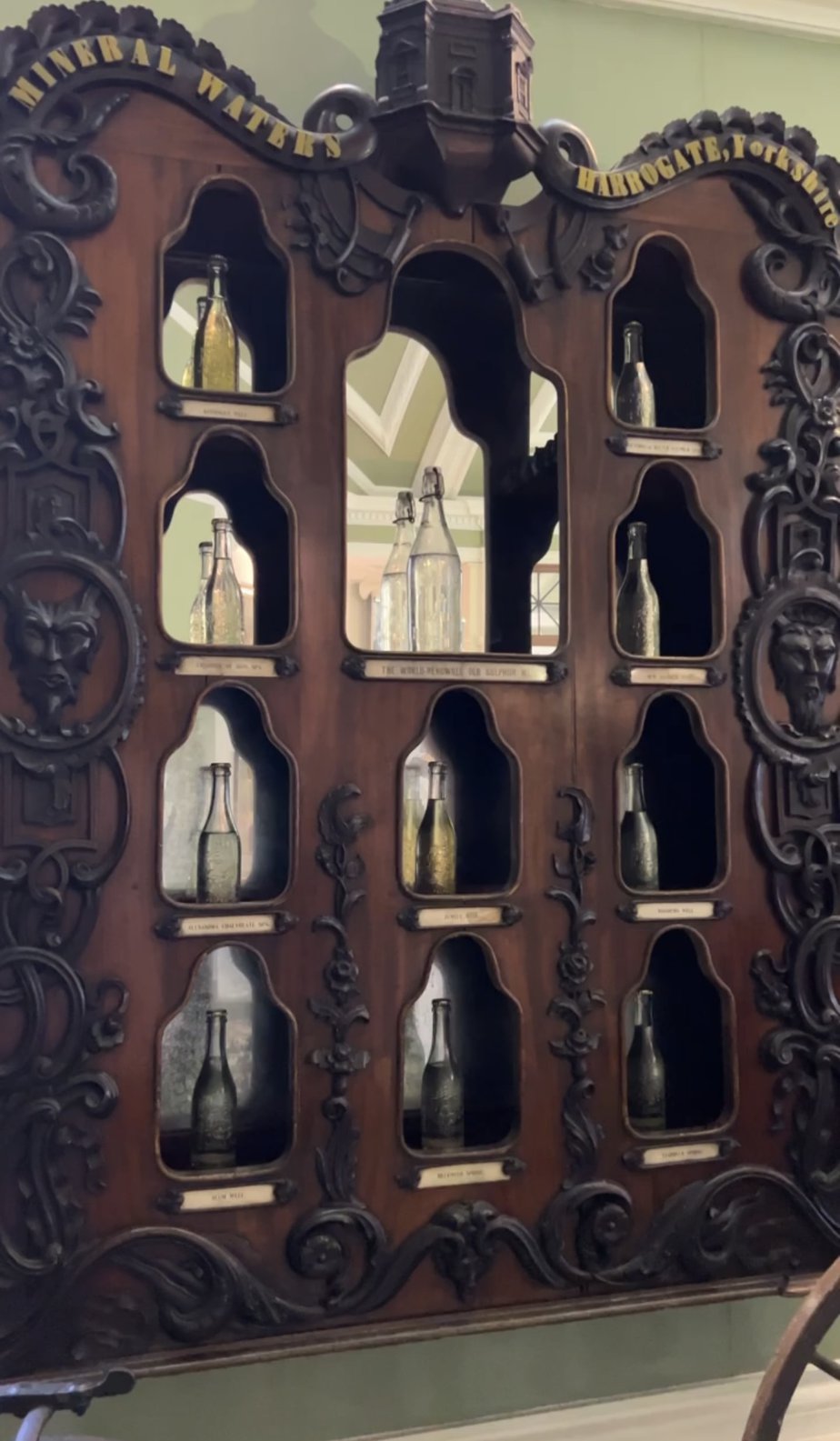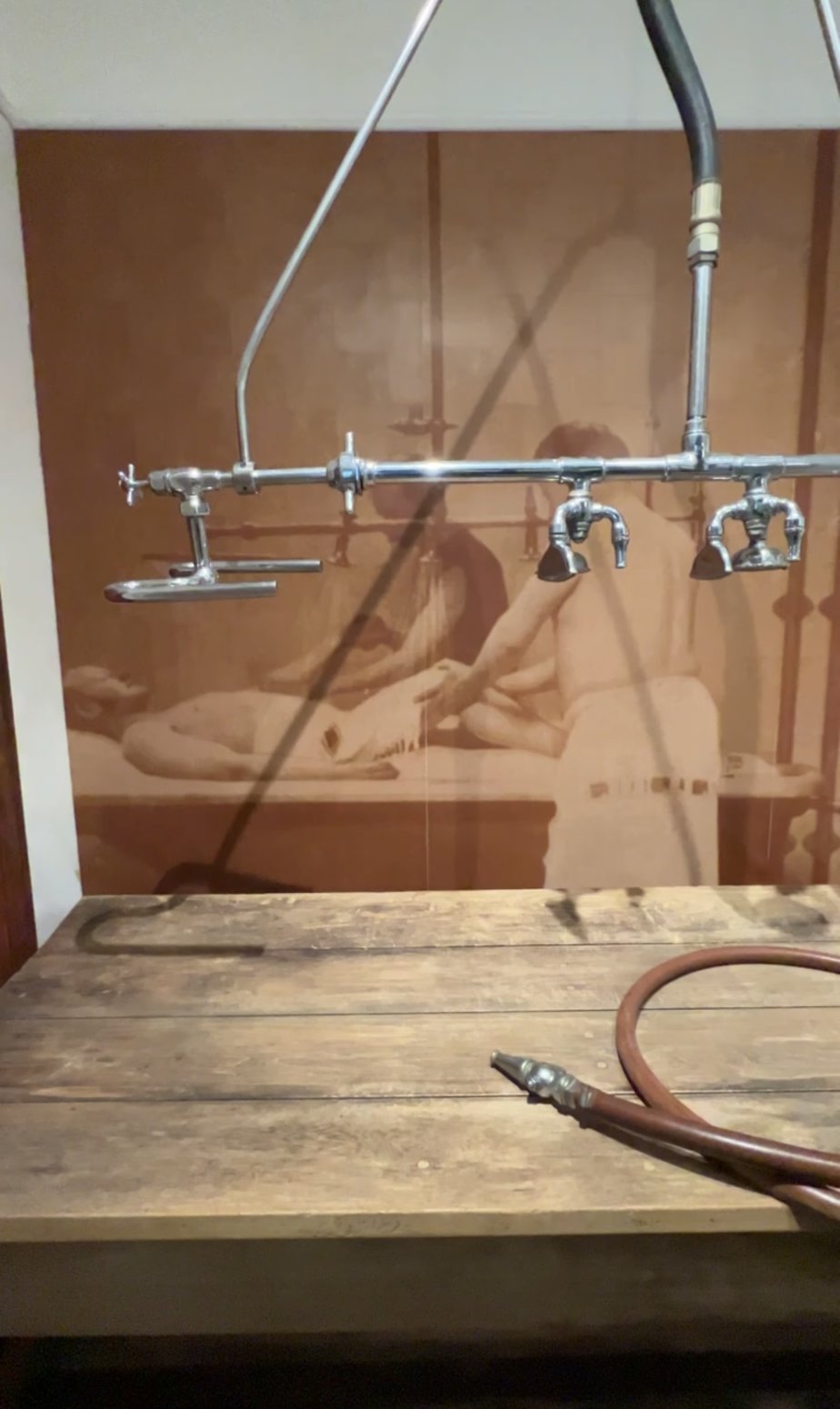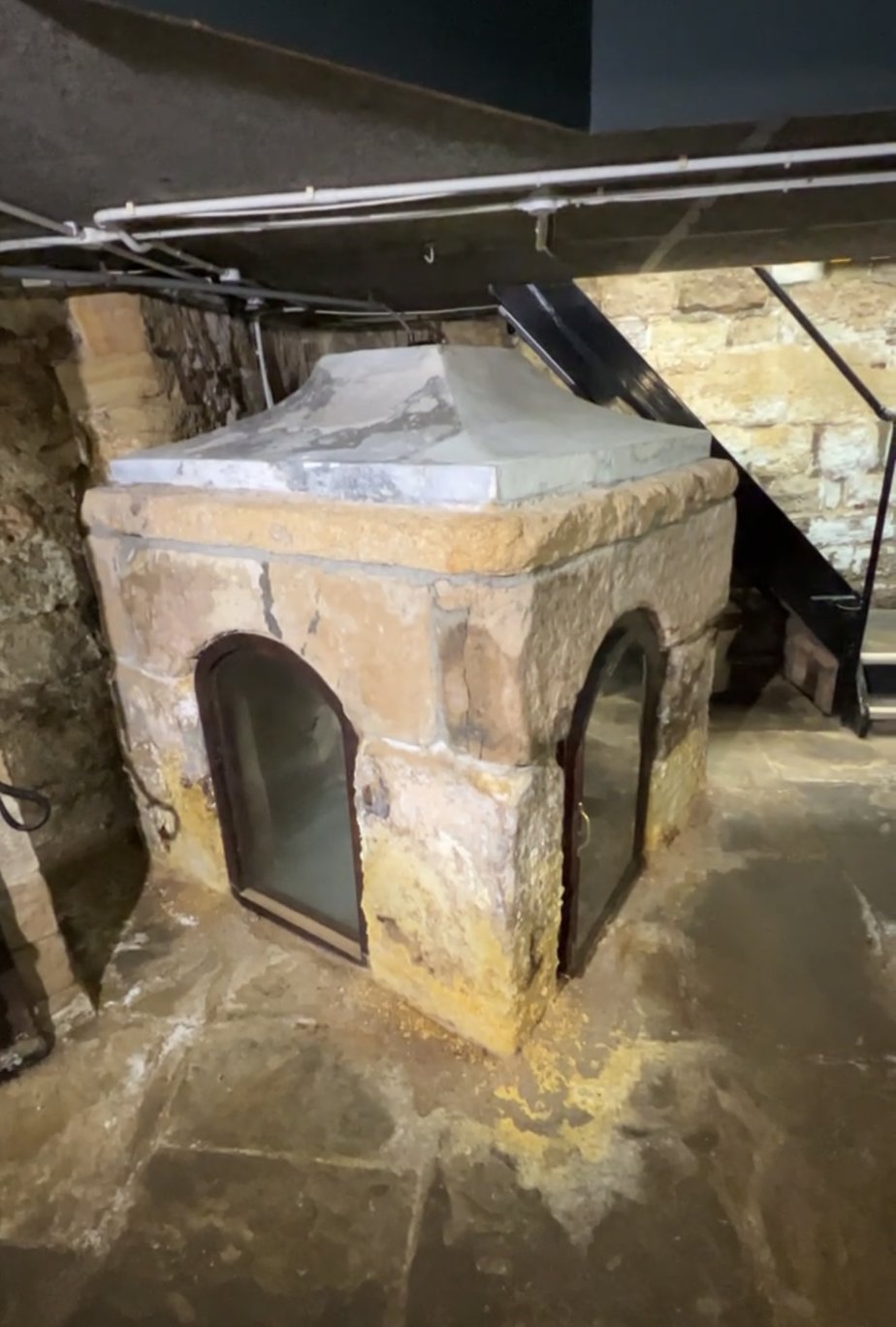 The treatment involved drinking several glasses of water, and for those who were very ill, spa baths. There was a real social aspect to the spa with promenades, shopping and even the odd party being attended by the clientele. Harrogate was as much a feel-good destination back then as it is today. Whilst people might no longer drink the waters at the Royal Pump Room, there are plenty of spa options available in Harrogate, and plenty of shopping opportunities as well.
Turkish Baths
I couldn't have a trip to Harrogate without indulging in a spa experience, so the final part of my stay was a visit to the Turkish Baths Harrogate for a spa experience for two. The Turkish Baths are the most fully restored Turkish Baths that you will find in Britain and have stood on this centrally located site since 1897.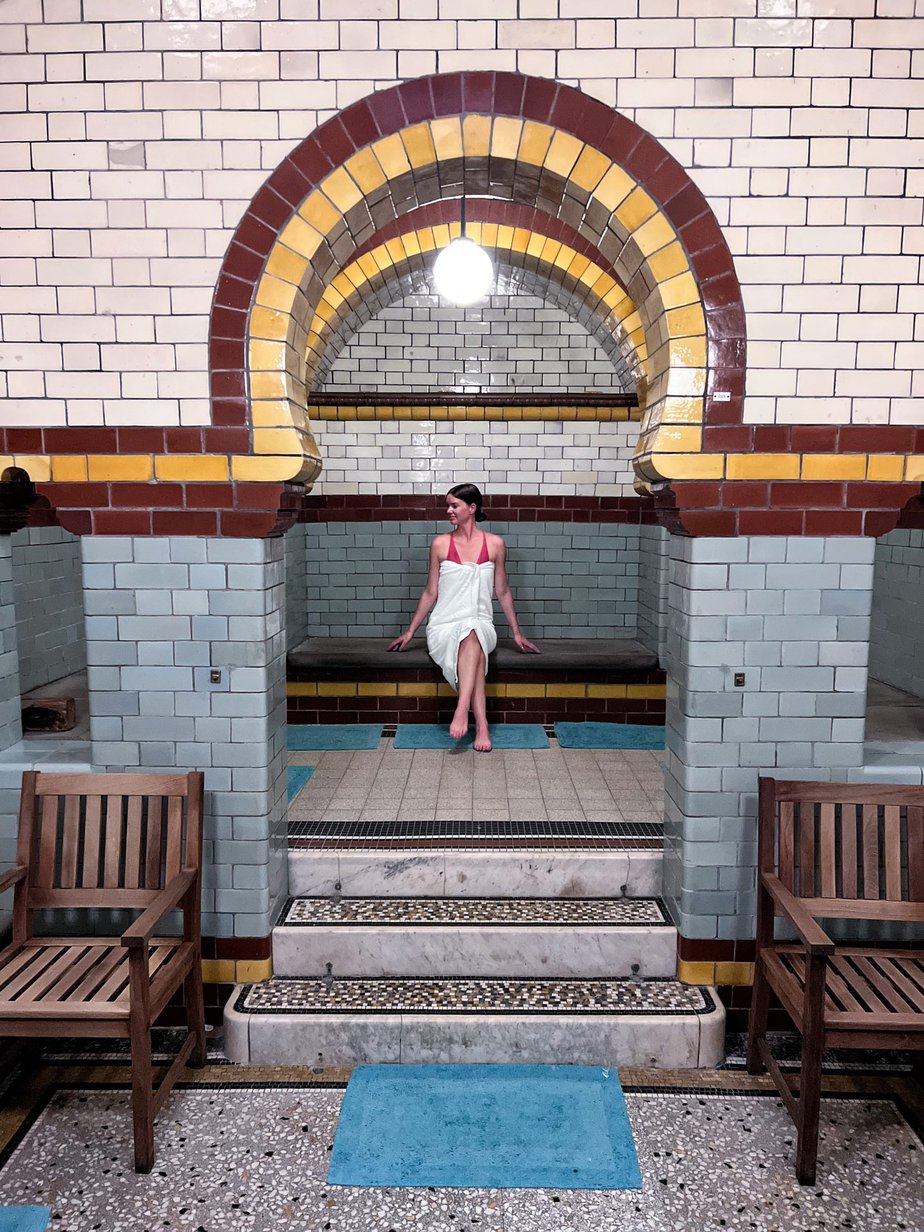 The Moorish design of the building with its Islamic screens and arches, its walls of incredible glazed brickwork and the painted ceilings are complimented by the terrazzo flooring. It instantly transports you back in history to a completely different world.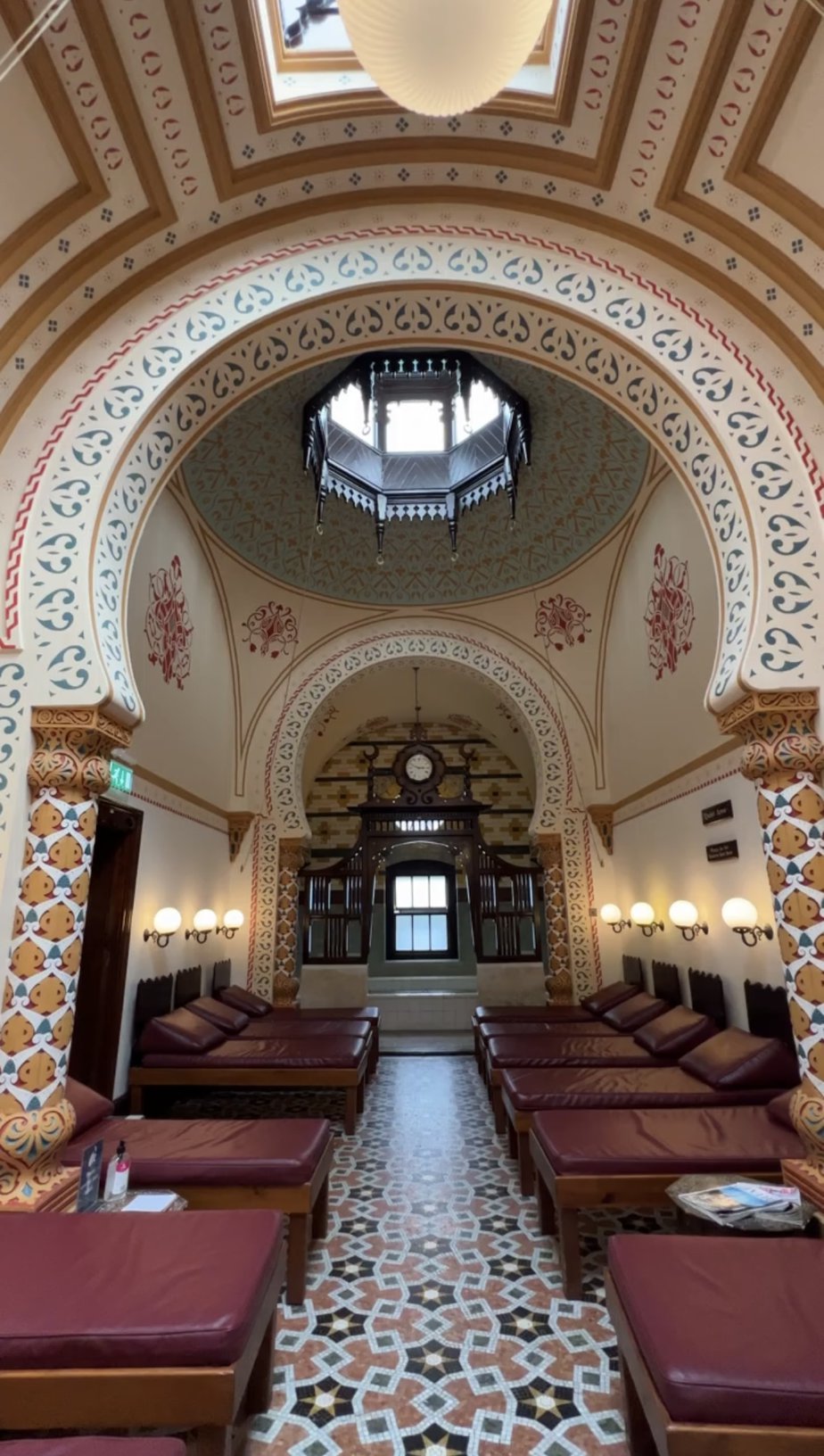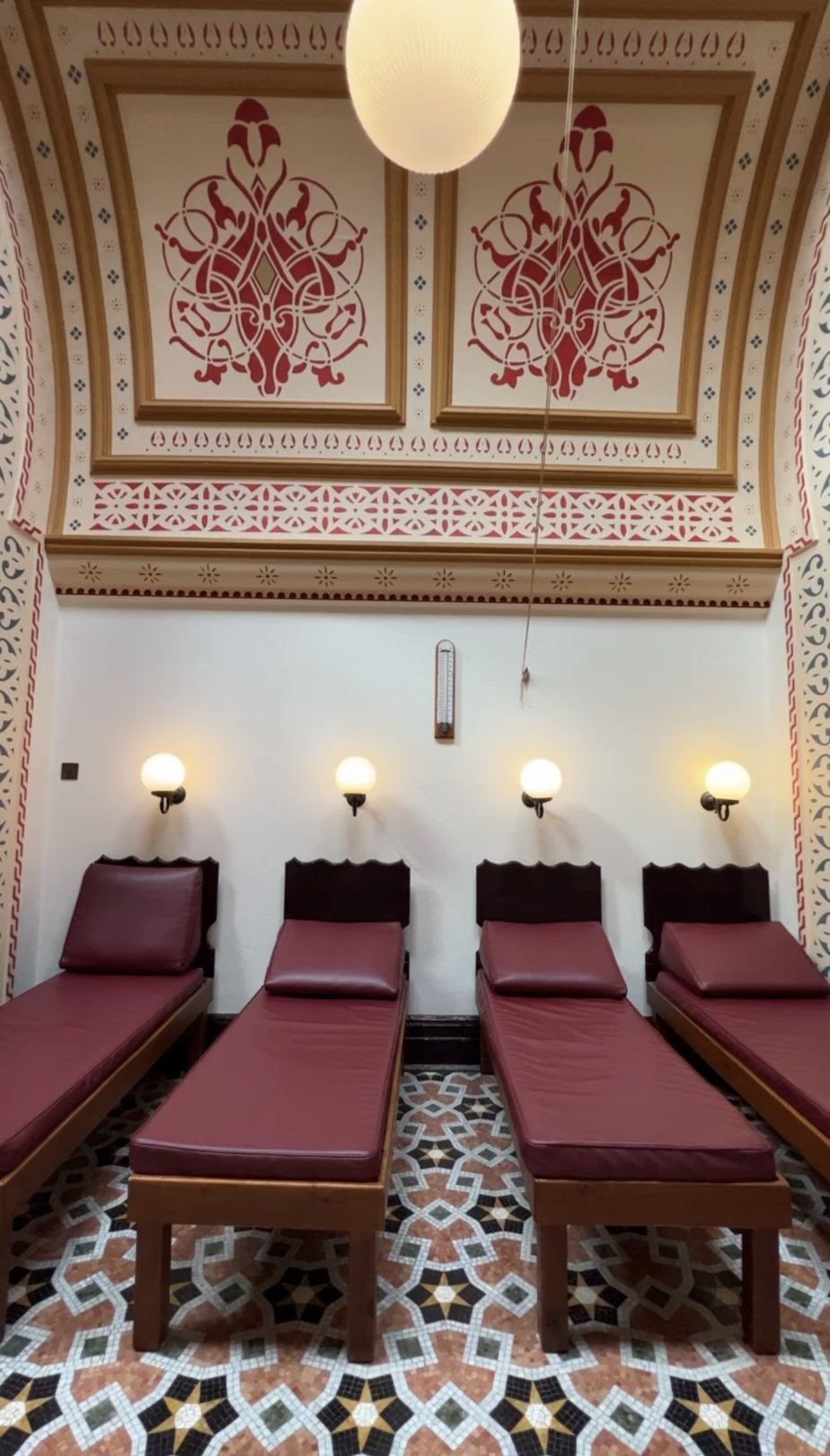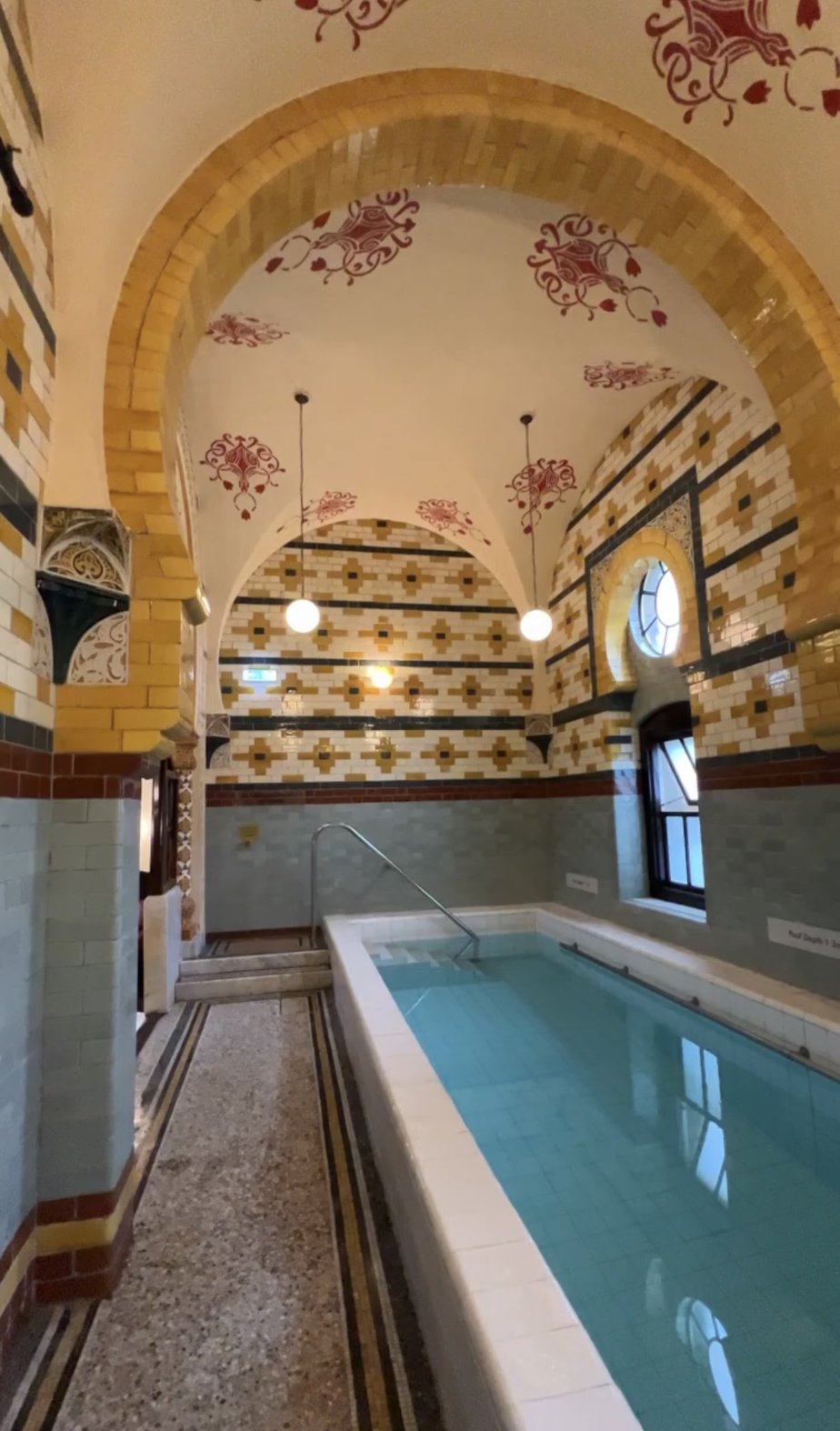 Discover how the victorians used to spa and take a journey of heating cleansing and cooling in these delightful elegant interiors.
You can book a session to use the baths that lasts 2.5 hours, you can also book in from an extensive menu of treatments.
The spa experience was everything that I was hoping it would be and a perfect way to end my stay on a high note. I would thoroughly recommend if you want to Feel Good – Visit Harrogate! It certainly helped me to feel rested, revived and restored.
Watch how to feel good in Harrogate: