In February 2020, before the world shutdown due to Covid-19, I had the pleasure of visiting Astoria Resort in Seefeld, Austria, for my birthday weekend.
A spa hotel in the snow was my birthday wish. I wanted a wellness weekend in the country I had heard so much about from my mum and her summer trips with my grandparents when she was a teenager.
I initially searched for the typical insta-favourite Austrian hotels that I had seen many many times before, but luckily for myself and my husband due to my birthday being on Valentines day, these were already booked due to the last minute nature of this trip.
Sometimes when searching for a trip this can get you disheartened, but I love trying to find lesser-know locations and hotels and being pleasantly surprised. We then came across Astoria Resort. Some images we saw were older and some were newer, due to a two year refurbishment a few years back. It looked quintessentially Austrian, with a 4.5 rating on Tripadviser deeming it excellent and is #4 out of 59 hotels in Seefeld, Tirol. Astoria was also awarded the worlds luxury spa awards winner in 2019 and is one of the ten best wellness hotels in Austria due to being awarded four lilies.
The Astoria has a long history dating back to 1928. The current owner Elisabeth Gürtler took over the resort in 2015 from her father Fritz Mauthner. Elisabeth has encompassed much of the same alpine chic and luxurious style she has been known for from managing the Sacher group of hotels for over 25 years.
THE LOCATION
Located in Seefeld, Tirol. Astoria is 28 minutes from Innsbruck airport which is in the Olympic region Seefeld in Tyrol. Only a few minutes' walk from the town center, it is located quiet and sunny at an altitude of 1,200 meters. Exclusively, in the middle of a 20,000 m2 hotel park and with a fantastic view of the Seefeld plateau with picturesque views of the Tyrolean mountains.
From the hotels marketing I had a sense that this hotel would offer a luxurious yet comfortable feeling, the face of Elisabeth Gürtler speaking the words 'welcome to my house' is a comforting notion.
THE ROOM
Upon arrival, our luggage was taken care of and our car valeted. Luisa checked us in and gave us a walk-around of the hotel and facilities, she was extremely helpful and made the whole check-in process seamless. Our faces were beaming when we walked past a stand of cake and told that there would be complimentary cake everyday at 3pm. This was my kind of hotel.
The first thing I noticed was how immaculate Astoria is, Austrian chic style with an alpine sensibility. From the willow reindeer sculptures in the forecourt, to the herd of faux sheep awaiting your entrance near the fireplace.
We were taken to our Junior Suite and were extremely happy with the room which included a balcony with stunning panoramic views of the snow-capped mountains of Seefeld. Two glasses of bubbles were bought to us and we sipped on these before unpacking.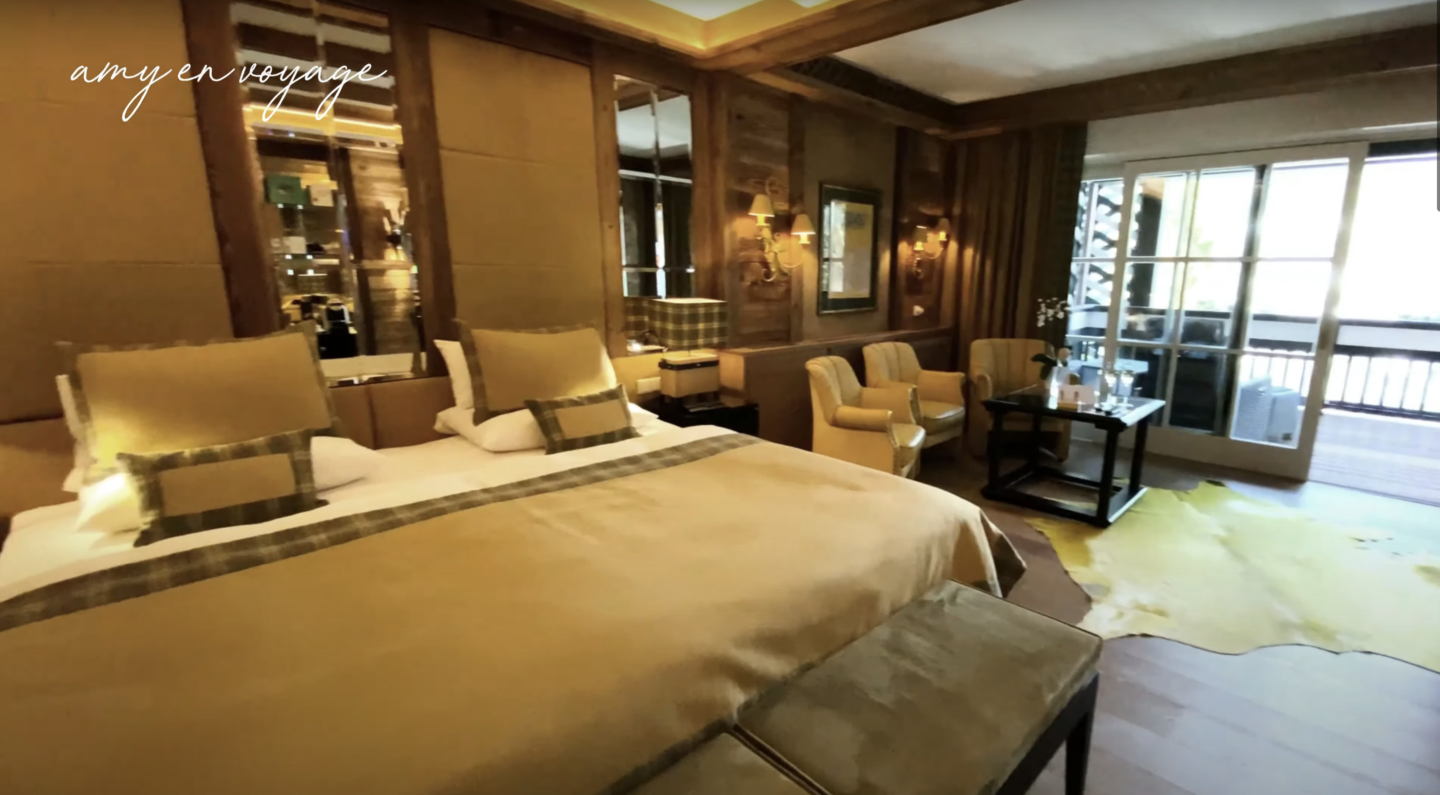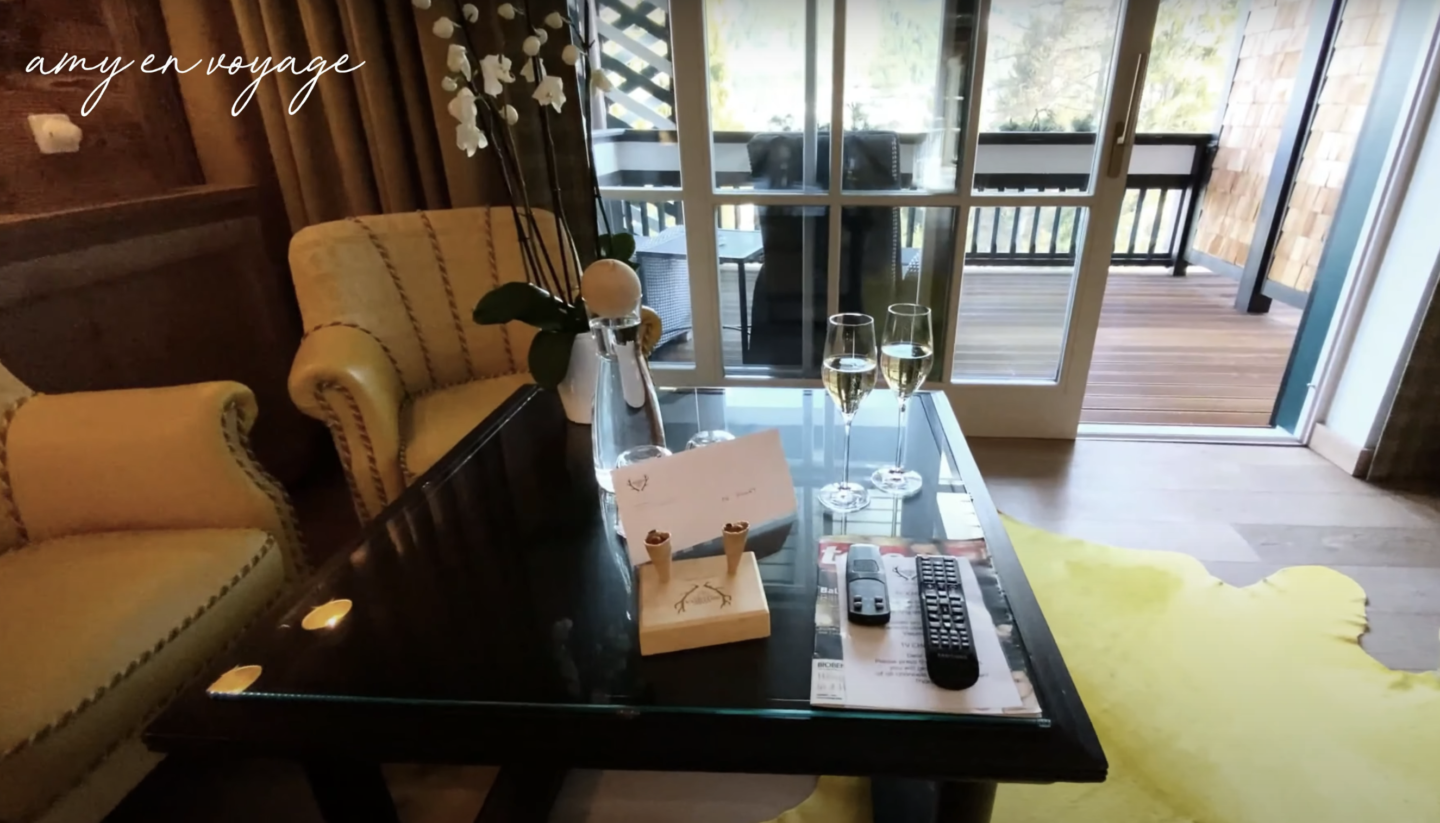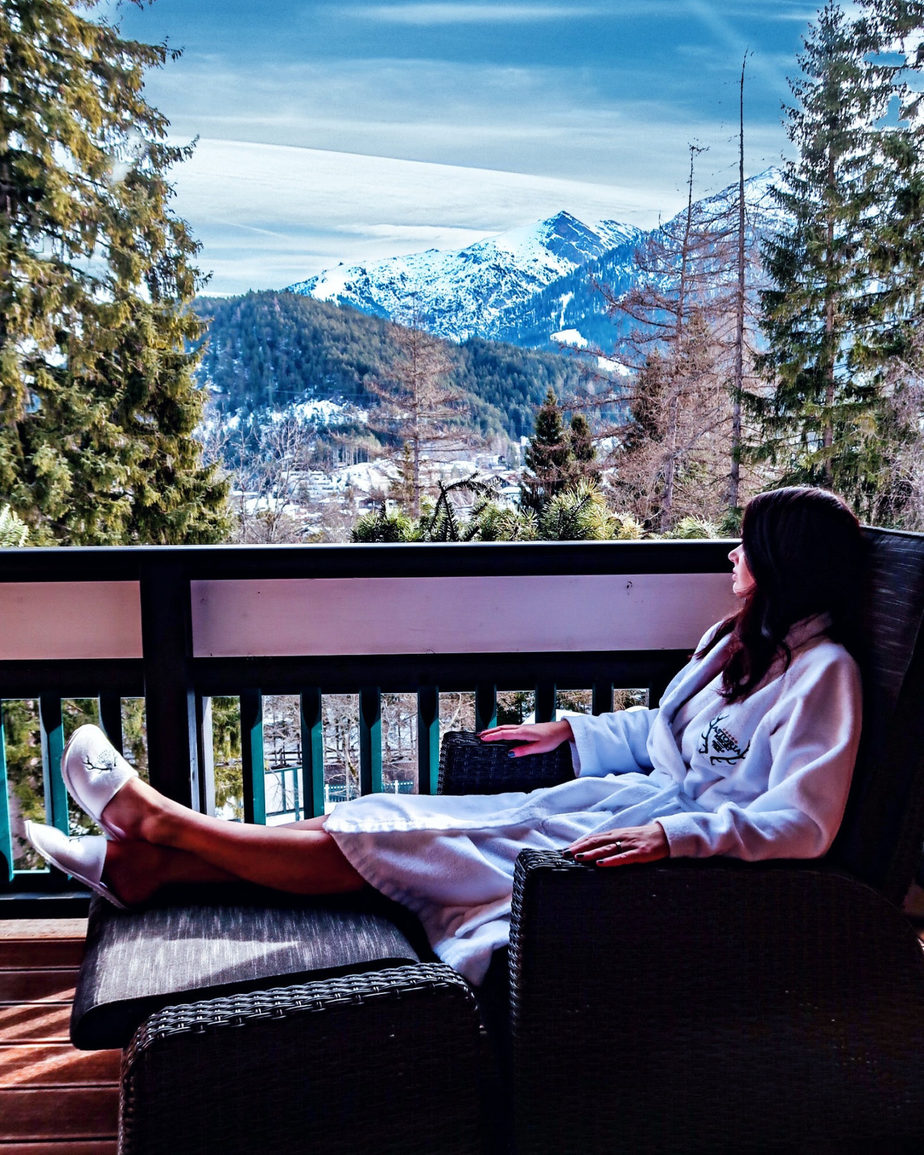 THE SPA
With an extensive menu, Astoria covers every aspect of wellness treatments. I chose two of these using the Balance Alpine 1000+ products, specifically developed for the Best Alpine Wellness Hotels.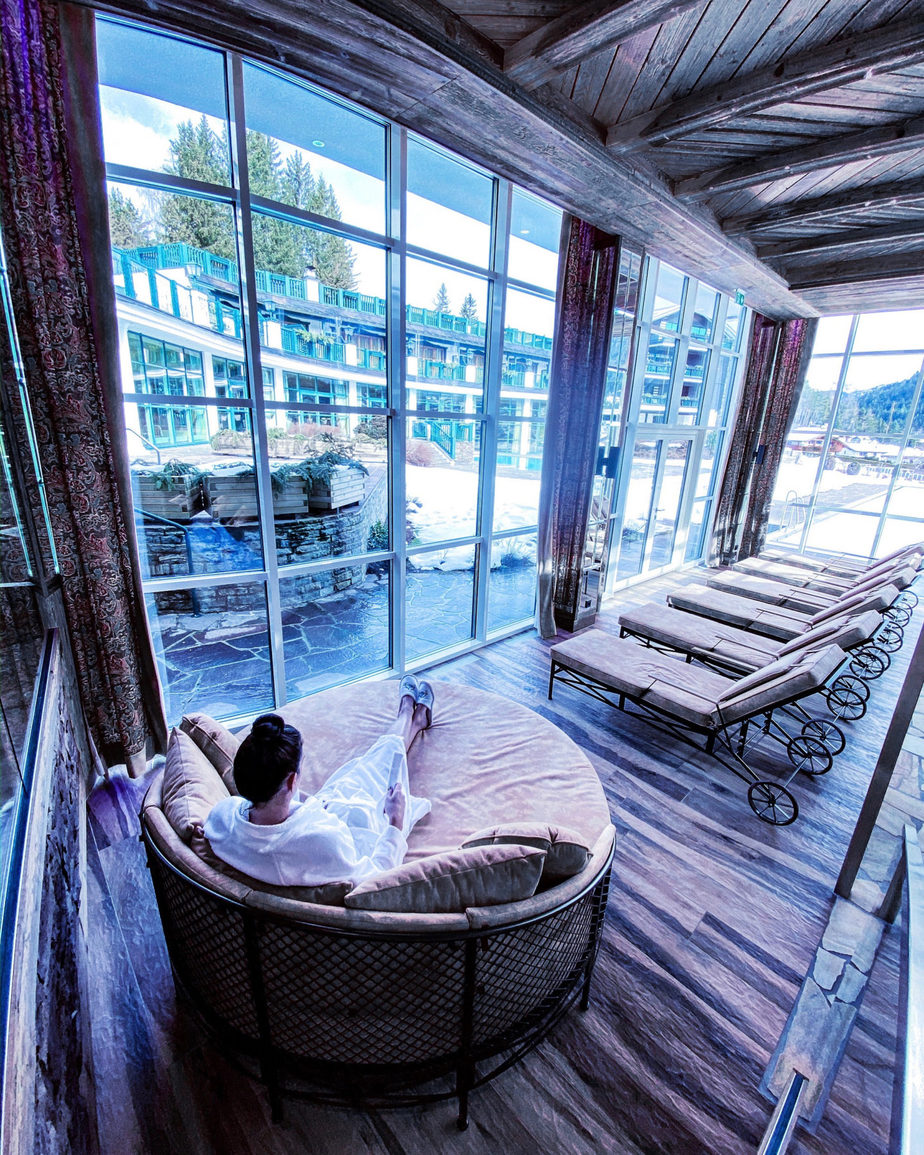 These products use mountain herbs which grow over 1000 meters above sea level in organic alpine pastures. The essences have a highly stimulating effect on the physiological and psychological functions and support revitalisation.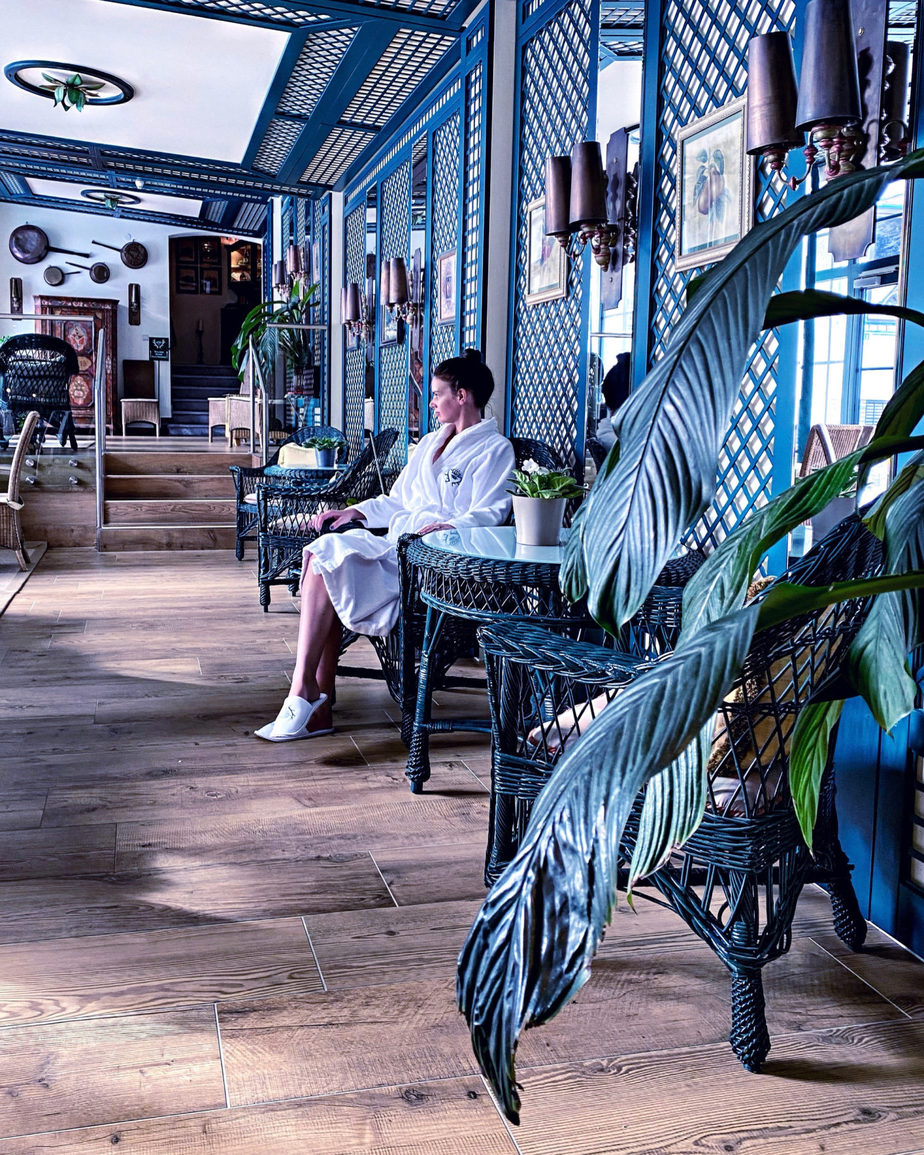 Both my massage and cleansing facial felt incredibly unique with cleansing techniques I had not seen before. My face felt incredibly refreshed weeks on from this facial.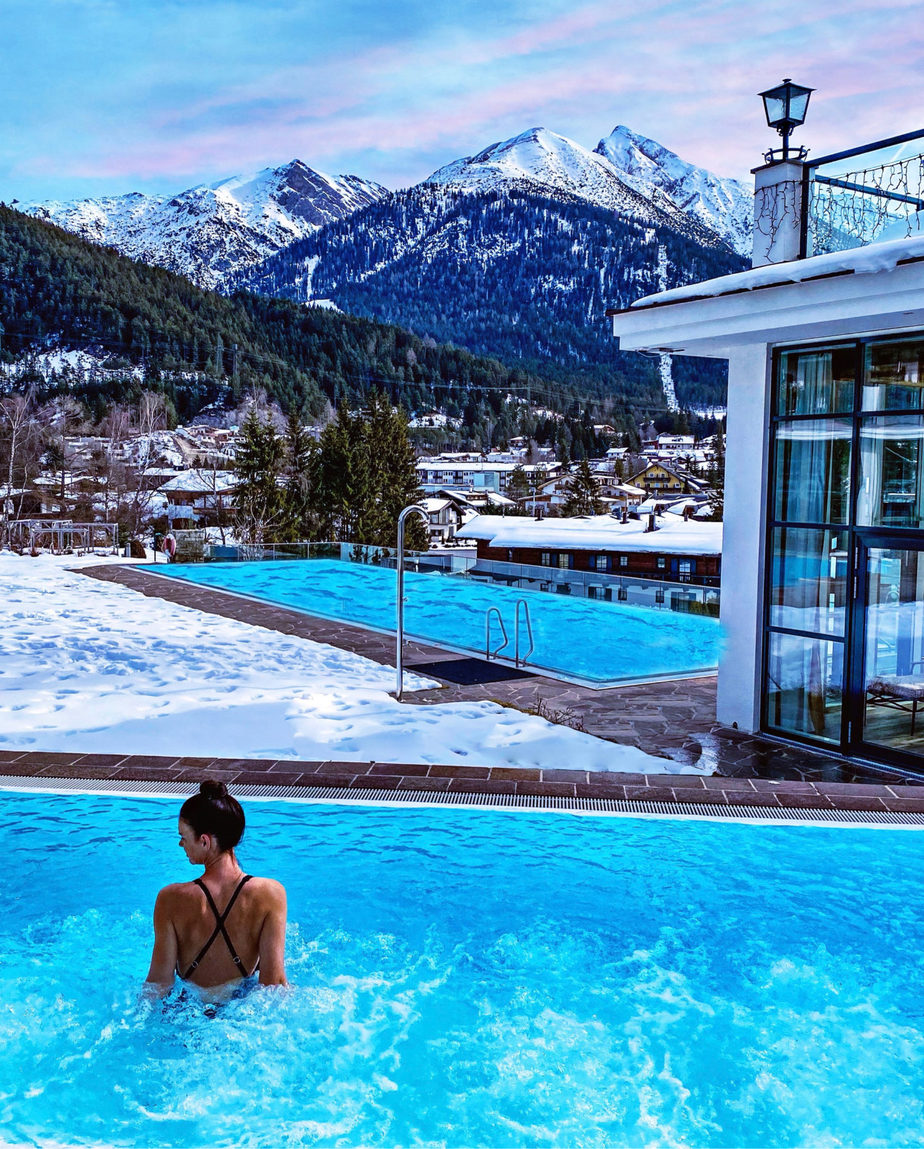 The hotel has five spa worlds within the resort. The refreshing water world with its diverse pools and natural bathing lake invites you to recharge your batteries with stunning mountain views.

The other worlds within the spa consist of; treatment world, sauna world, relaxation world and movement world. Being in the heated pool with the cool refreshing air against my face is an experience I won't forget.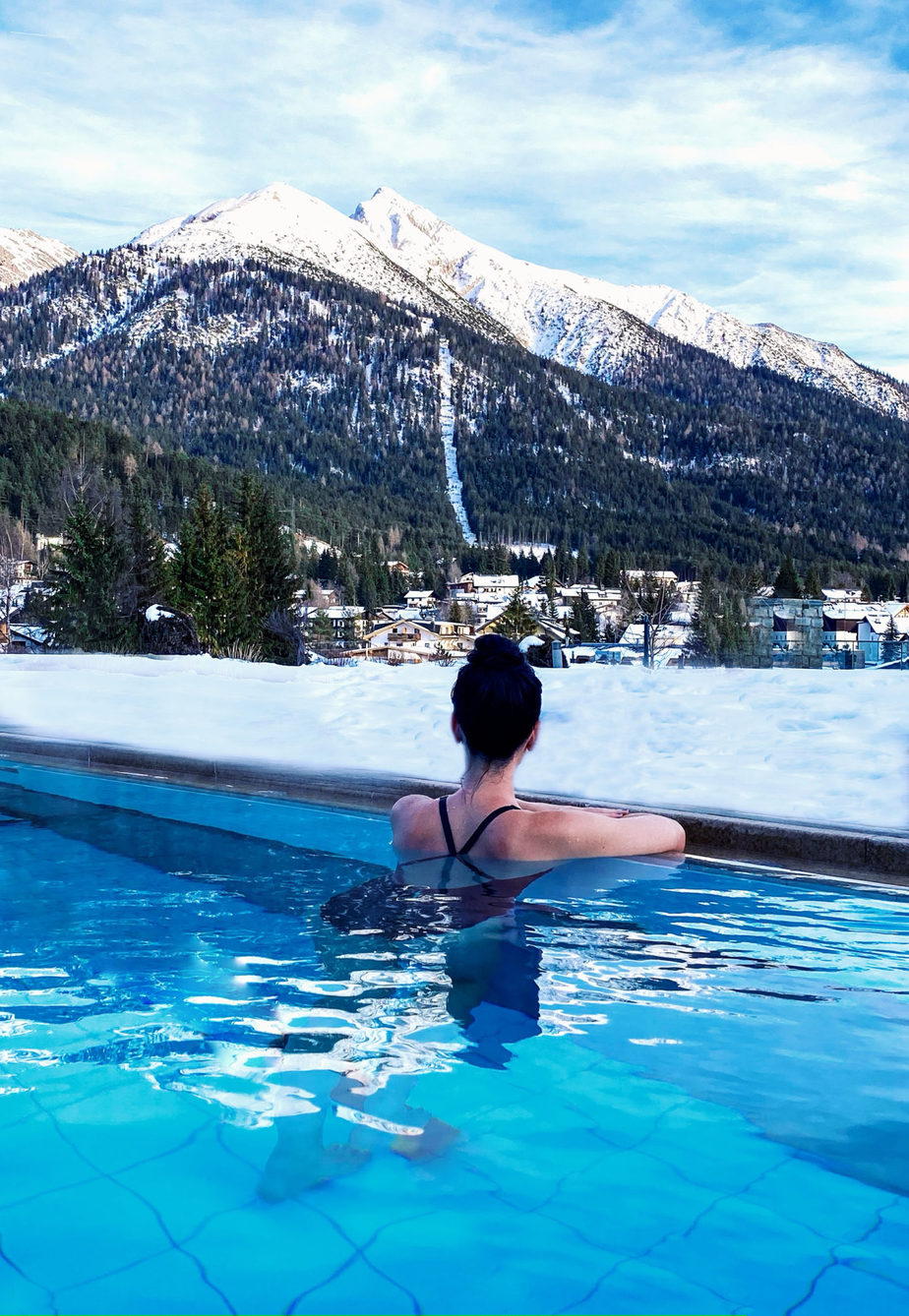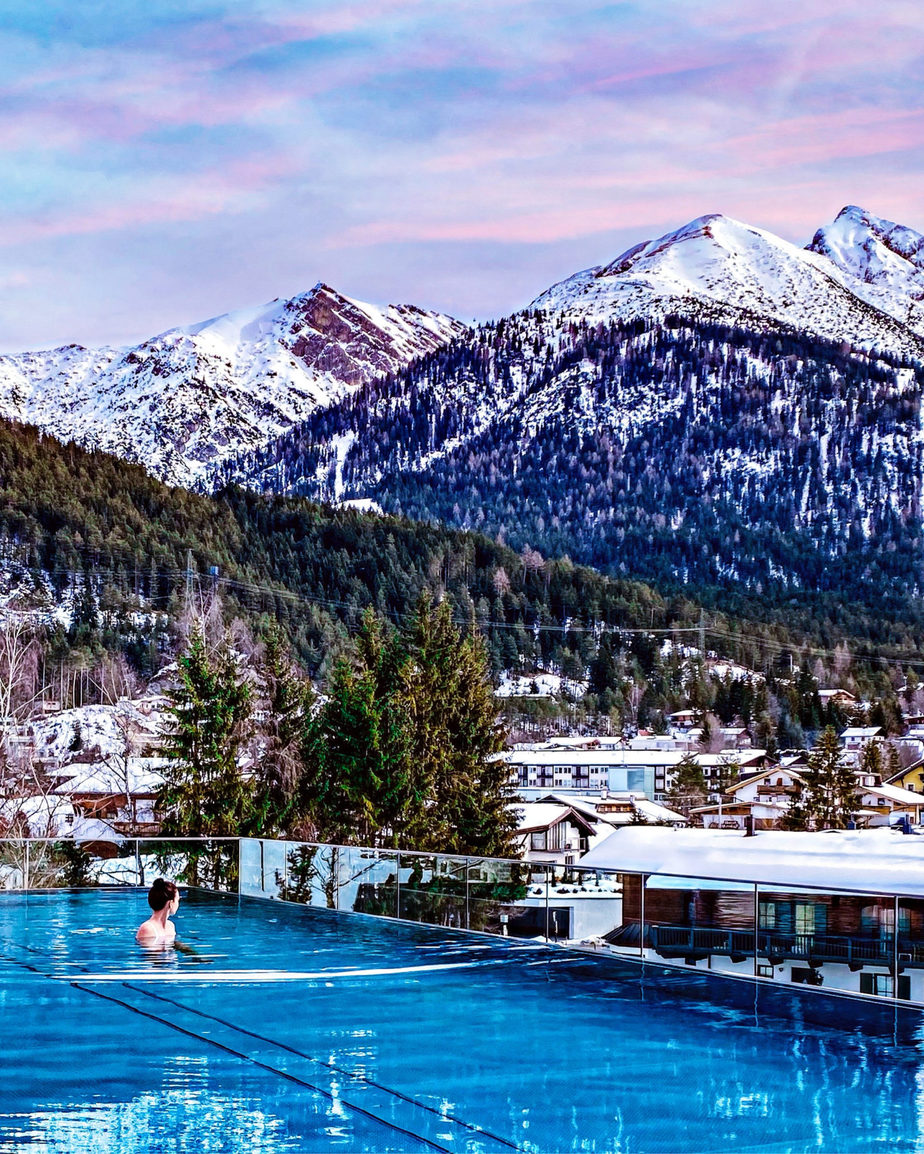 THE RESTAURANT
Every evening heading to our included dinner was a fab experience, we dressed our best and were expecting a real culinary delight and we were not disappointed.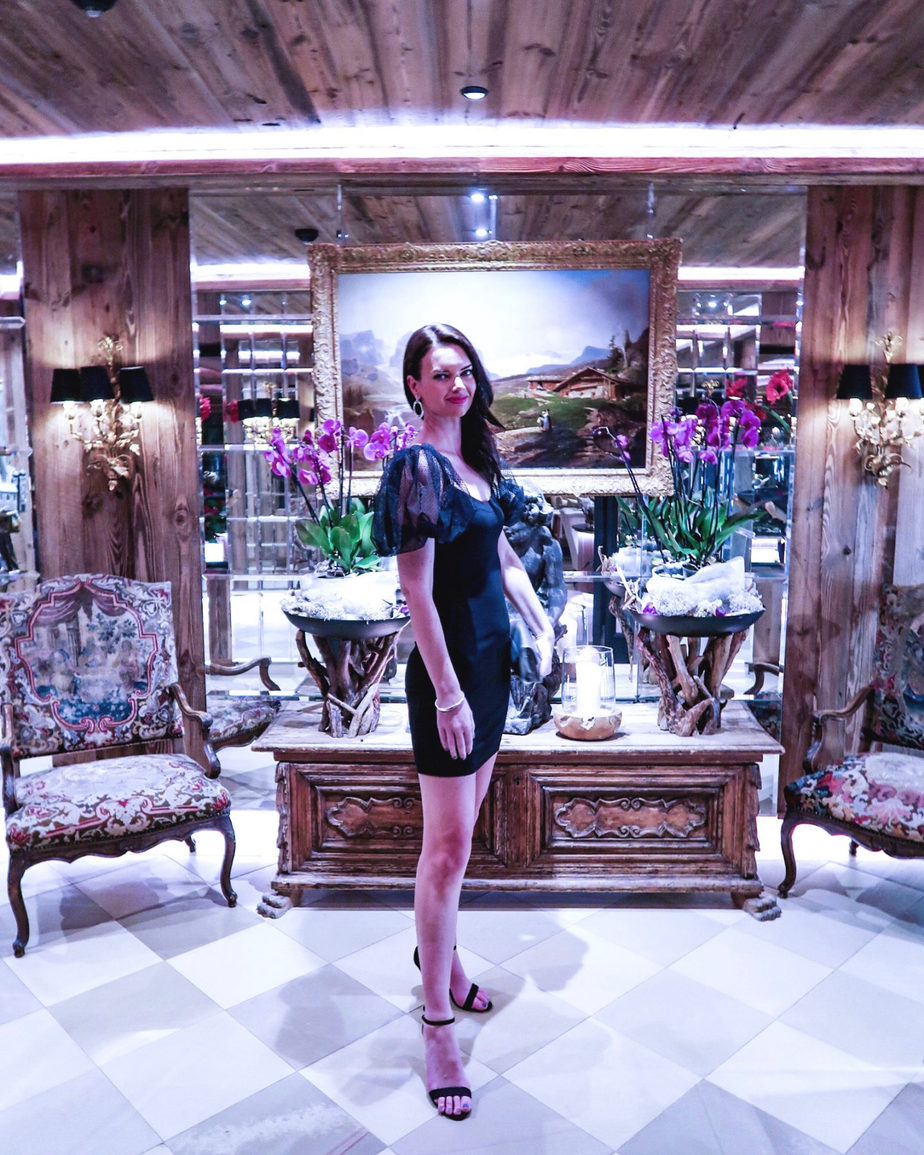 The alpine chic runs through every aspect of the hotel and the restaurant is no exception.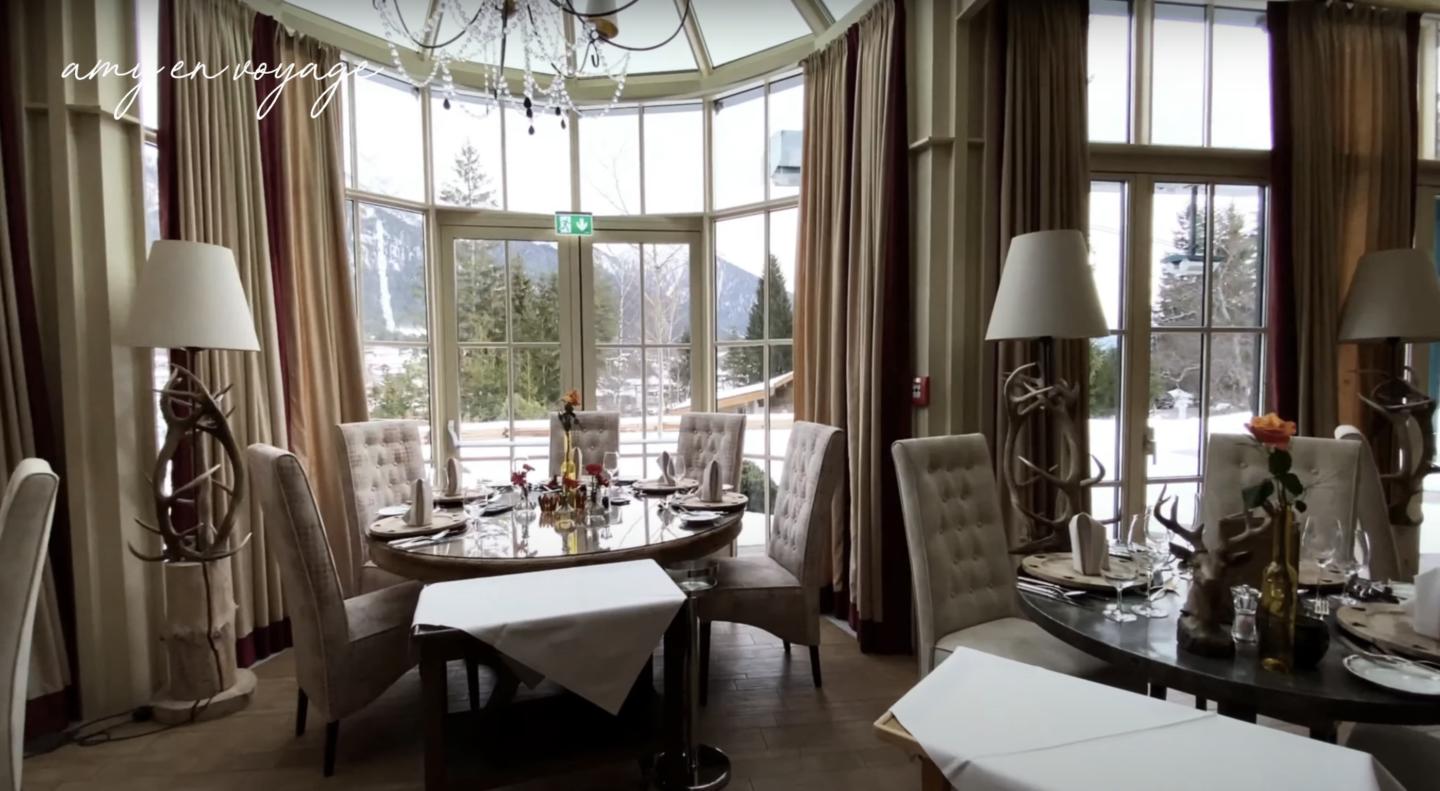 Our pamper half board included a delicious 7-course menu at the end of the day. The menu strives to take you on a culinary journey and each course is designed to be indulgent yet decadent and tailored to refine your palette at each step.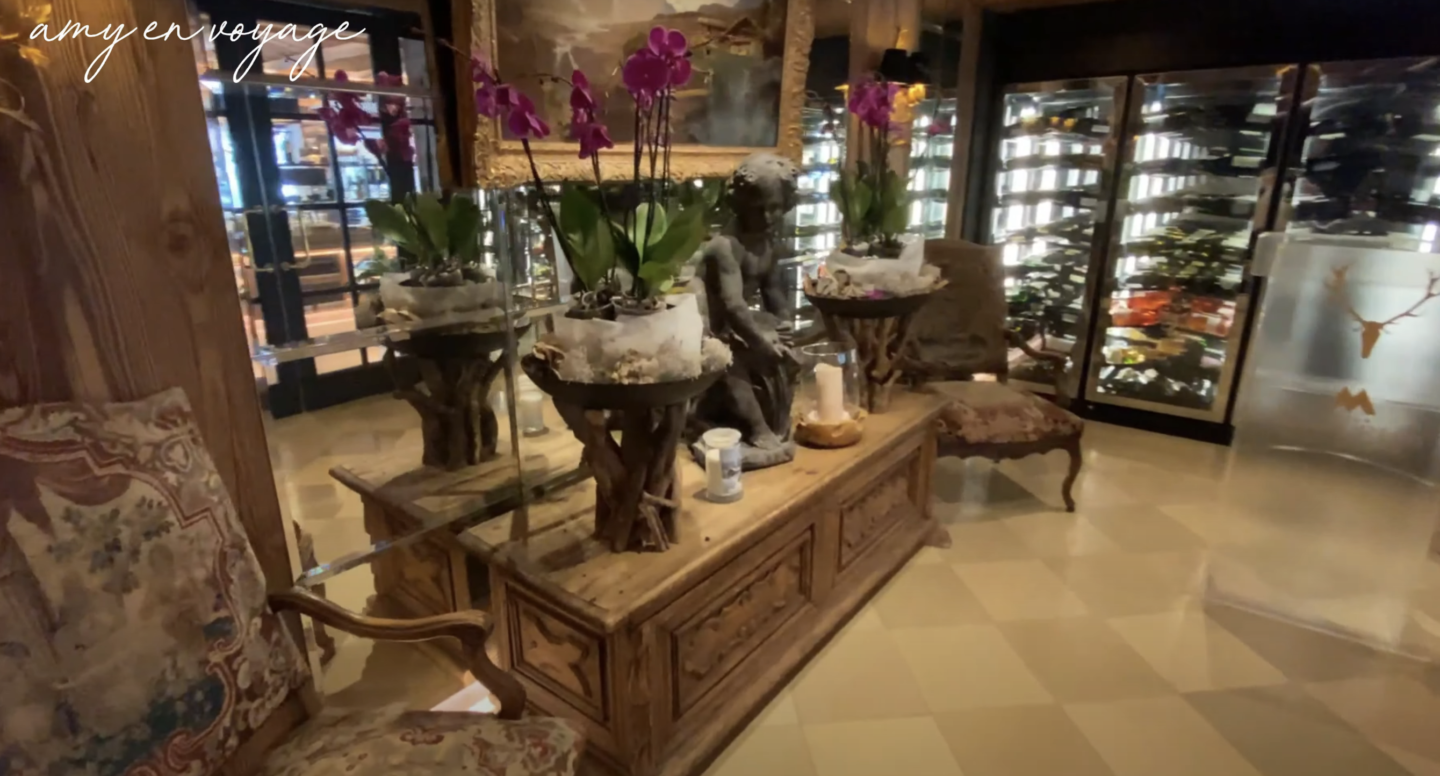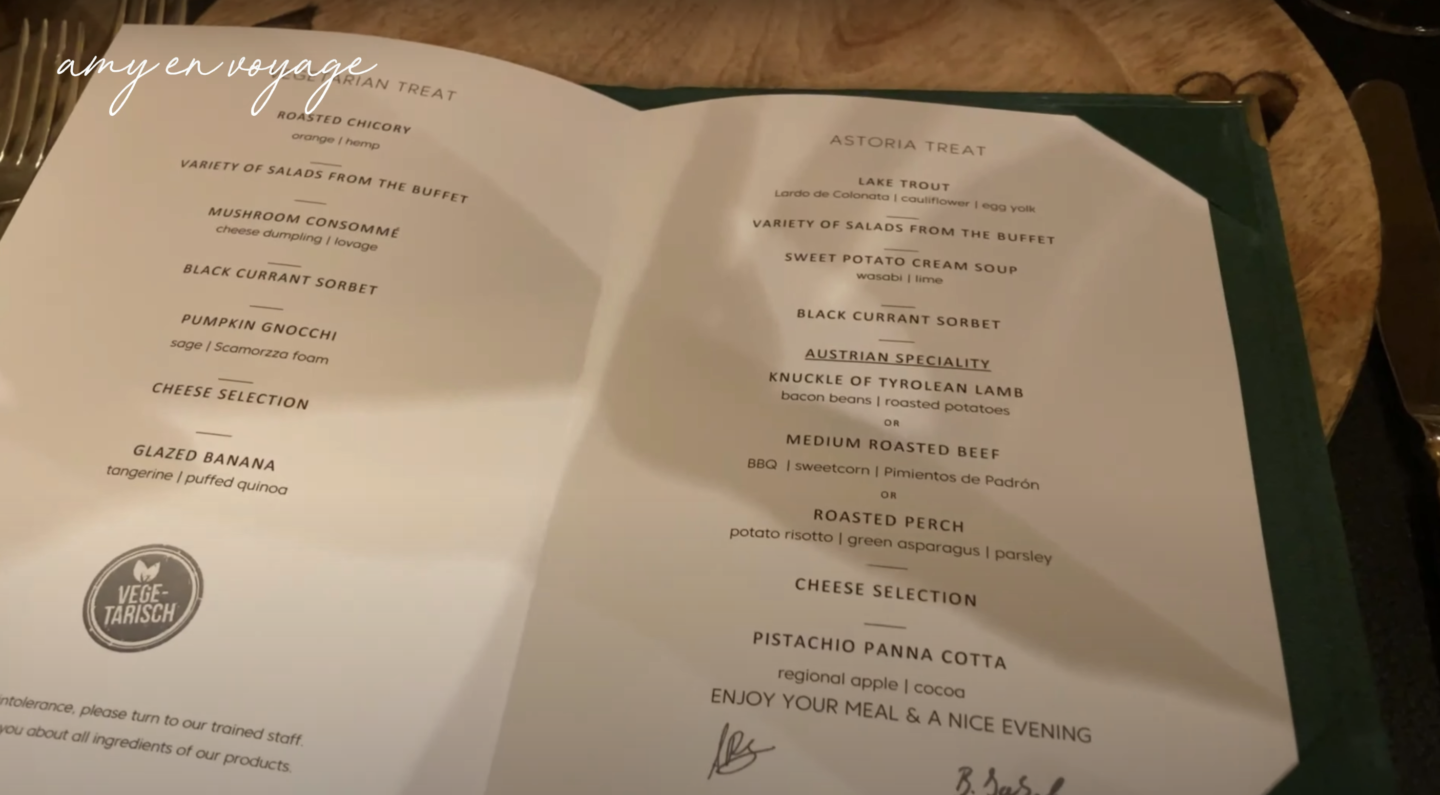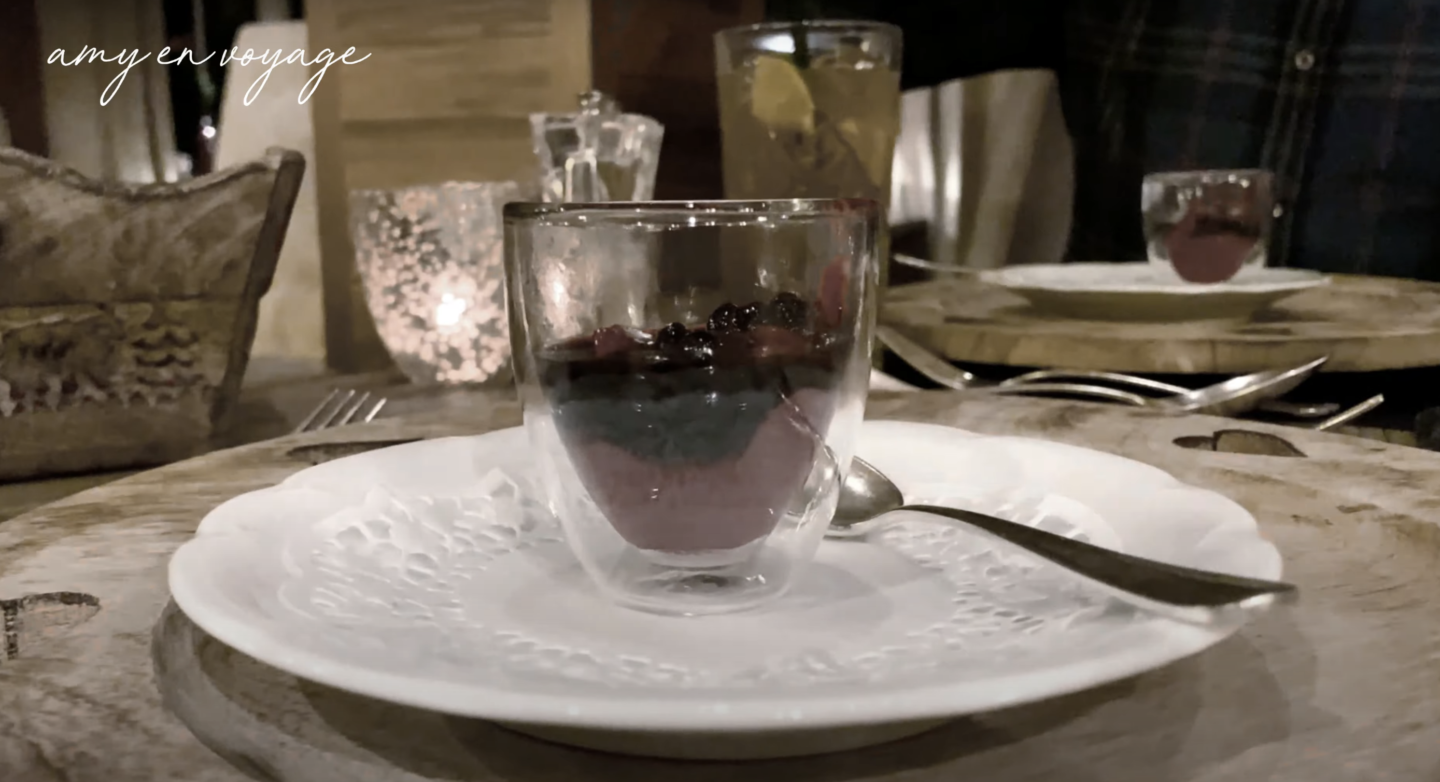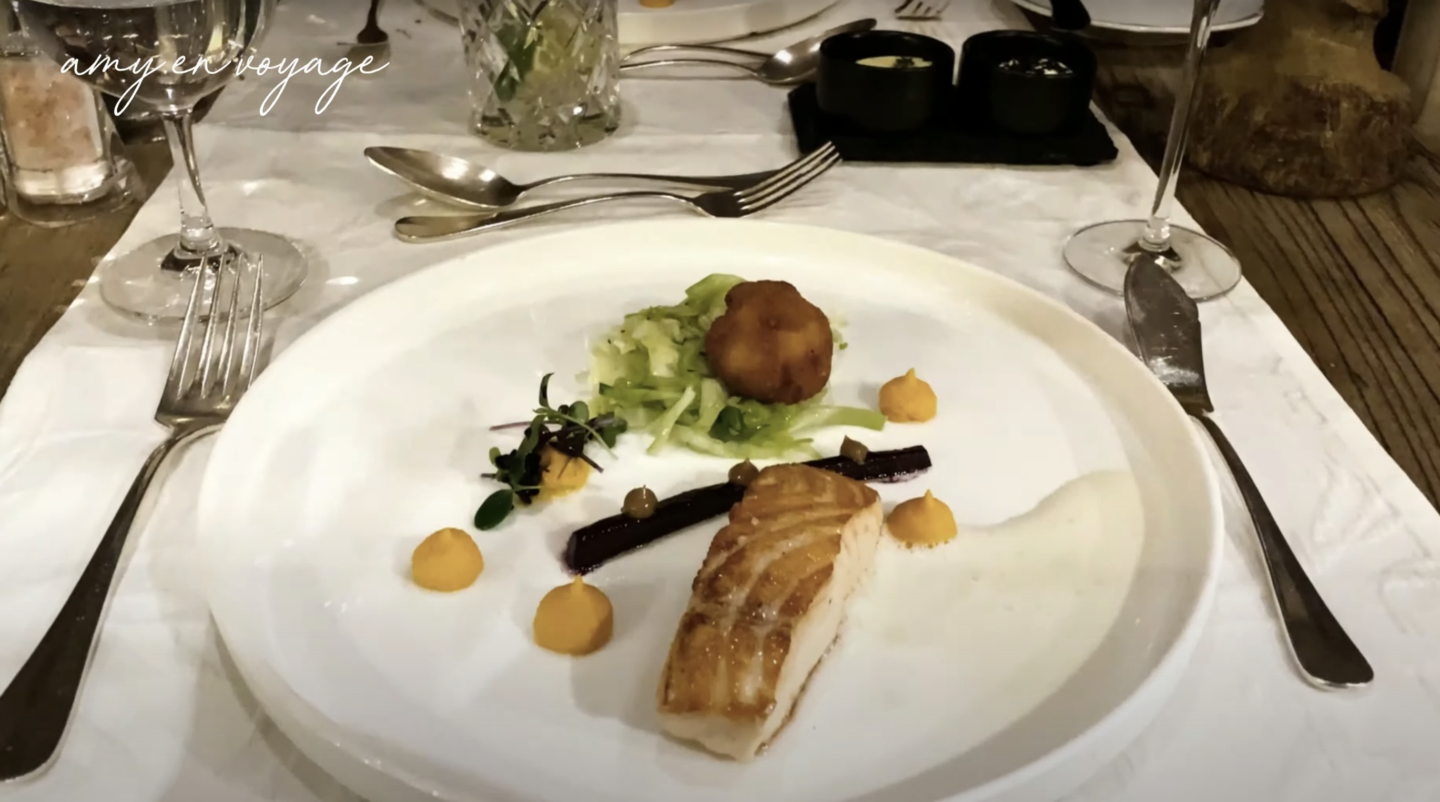 FINAL THOUGHTS
The level of detail at The Astoria is very very special. The interiors are beautifully charming and magical. What makes this resort so very different are the team members that make you feel so at home. From Luisa who checked us in, Eva and Linda in the spa who gave a superb massage and facial. Finally to Elisabeth Gürtler who we had the absolute pleasure of meeting at dinner, just as refined as all of her hotels and a woman who is so passionate about making incredible memories for her guests. This is one hotel I will never forget.
See the walkthrough of the hotel below.