When we stayed at the Palace Downtown hotel in Dubai, we were lucky enough to have an amazing view from our room of the Dubai Fountain. This was a truly memorable stay, for a number of reasons. This five-star hotel has a lot to offer…
The Hotel…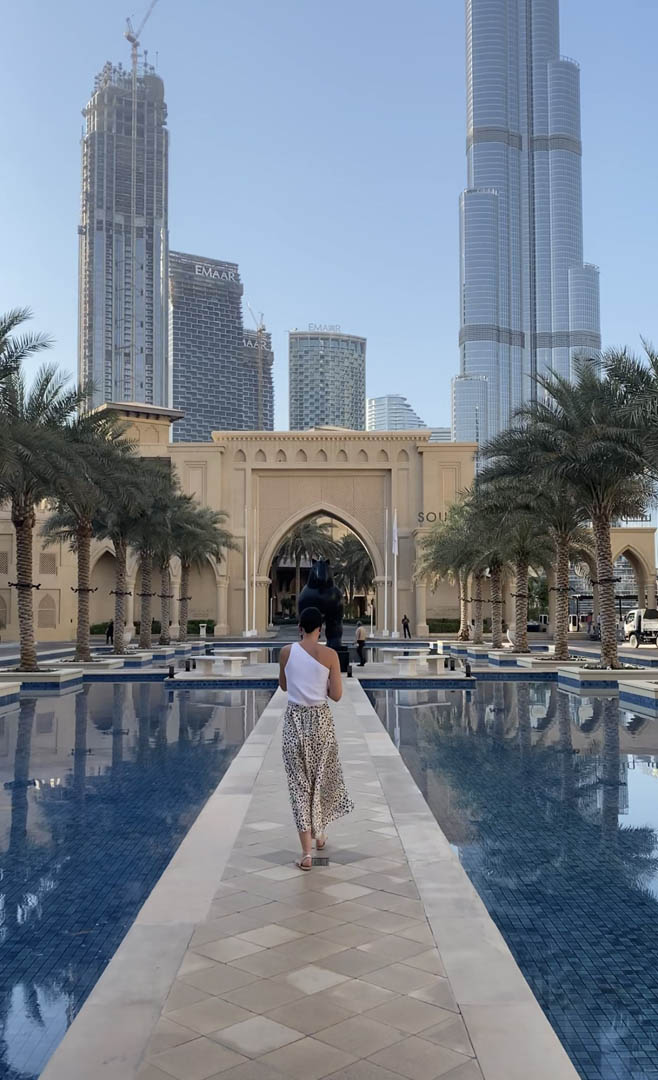 Luxurious, comfortable and unique, the Palace Downtown effortlessly combines traditional Arabic design with mod-cons to create an amazing experience. You'll find the hotel at the edge of a lake on the Old Town Island, and many of the rooms have an unforgettable view of the Dubai Fountain – the largest fountain in the world, which is truly magical to see from your bedroom.
This is the ideal option if you're looking for somewhere that celebrates traditional Middle Eastern style, for an authentic experience. You can choose a room or a suite, and choose from a fountain view or a lake view. All of the rooms have a balcony, which means you can make the most of the view beyond.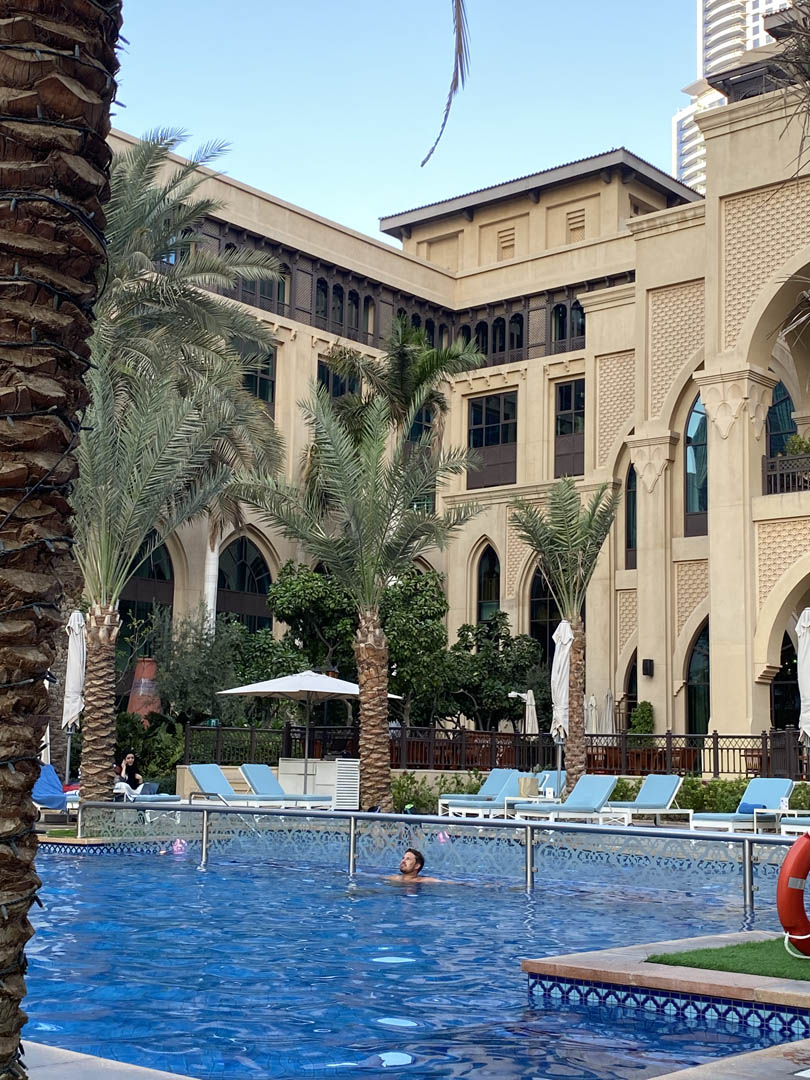 The rooms have been designed to reflect the warmth and heritage of traditional Arabian decor. Each room is spacious and includes beautiful Arabian furnishings and a luxurious private bathroom. In every room you'll also find an iPad, with 'iGenie' on, which is there to enhance your stay. Allowing you to book various services such as treatment at the spa and to access the internet.
Dining at Palace Downtown…
At the hotel there are five restaurants to choose from, so you don't even have to leave the hotel in the evening should you prefer to eat 'in'. On the first floor you'll find Asado Steakhouse, which has a great view of the fountain. Inspired by Argentinian cuisine, the restaurant is styled to feel a little like a South American farmhouse, with a high-end finish. The dishes are prepared on a 'Parrilla', an open grill, while the menu has something to suit every taste.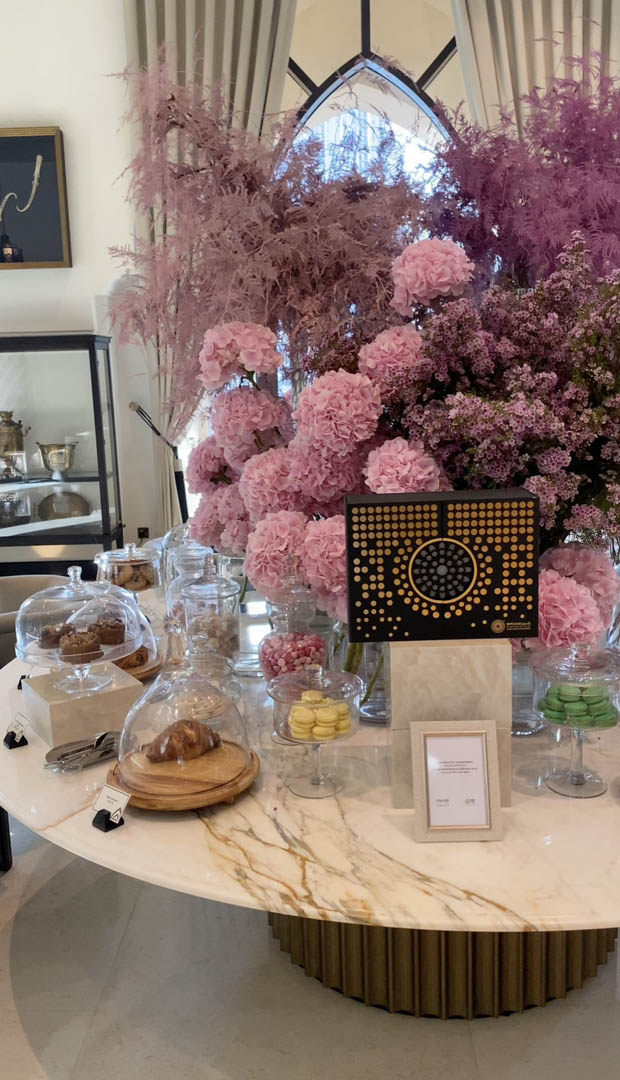 If you're looking for something lighter or more casual dining, try the outdoor Buhayra Lounge. Serving mezze, shisha and an extensive drinks menu, the setting looks particularly striking in the evening. Finally, I'd also recommend Thiptara. Serving up Asian-fusion dishes, the name of the restaurant means 'magic at the water'. Set on the same level as the Dubai Fountain, it's got an amazing atmosphere not to mention unforgettable views.
The 'Extras'…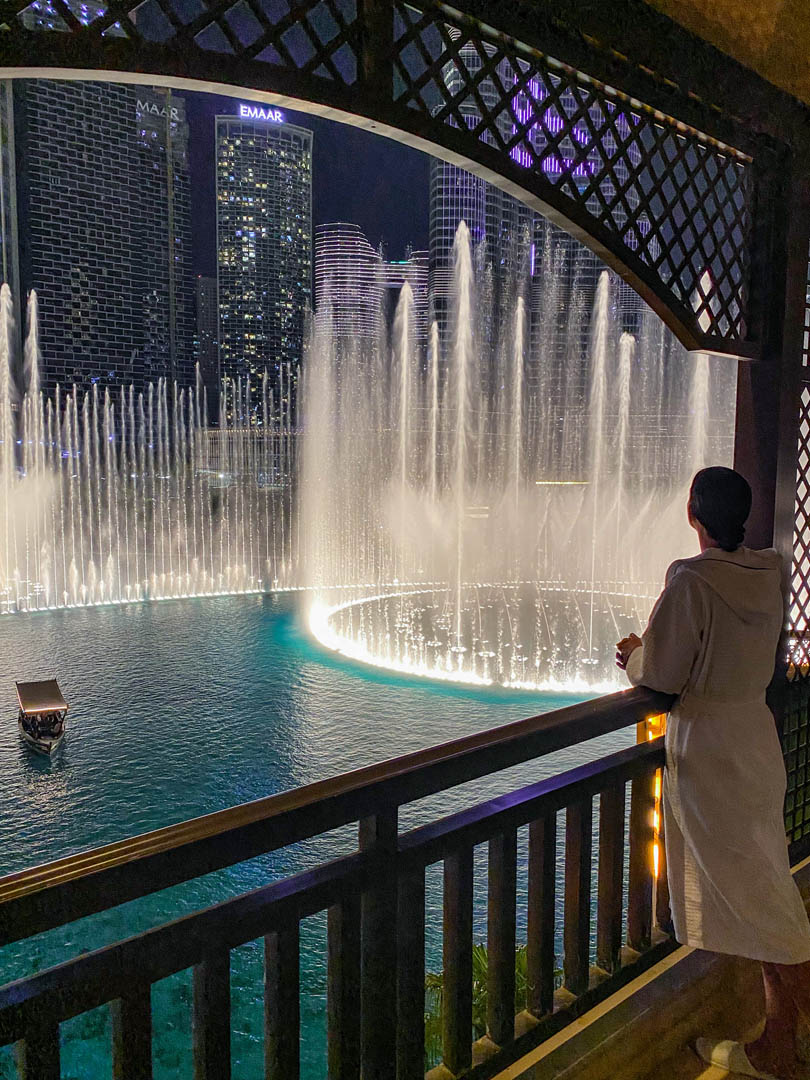 At this five-star hotel you'll find a truly luxurious spa. With Asian-style bath houses and jacuzzis, as well as monsoon showers, the spa will provide the ultimate in relaxation, whether you choose to spend a whole day here, or just a couple of hours. There's a varied treatment list, steam rooms and a relaxation lounge, where you can truly shut off and unwind.
There's also an incredible pool that overlooks the Burj Khalifa – the world's tallest building. It's great for a dip in the day, but it really comes to life in the evening when the city lights up. If you're travelling with children, there's a child-friendly pool too. Should you want to keep on top of your fitness during your stay, there's also a fitness centre with all the equipment you could ever need.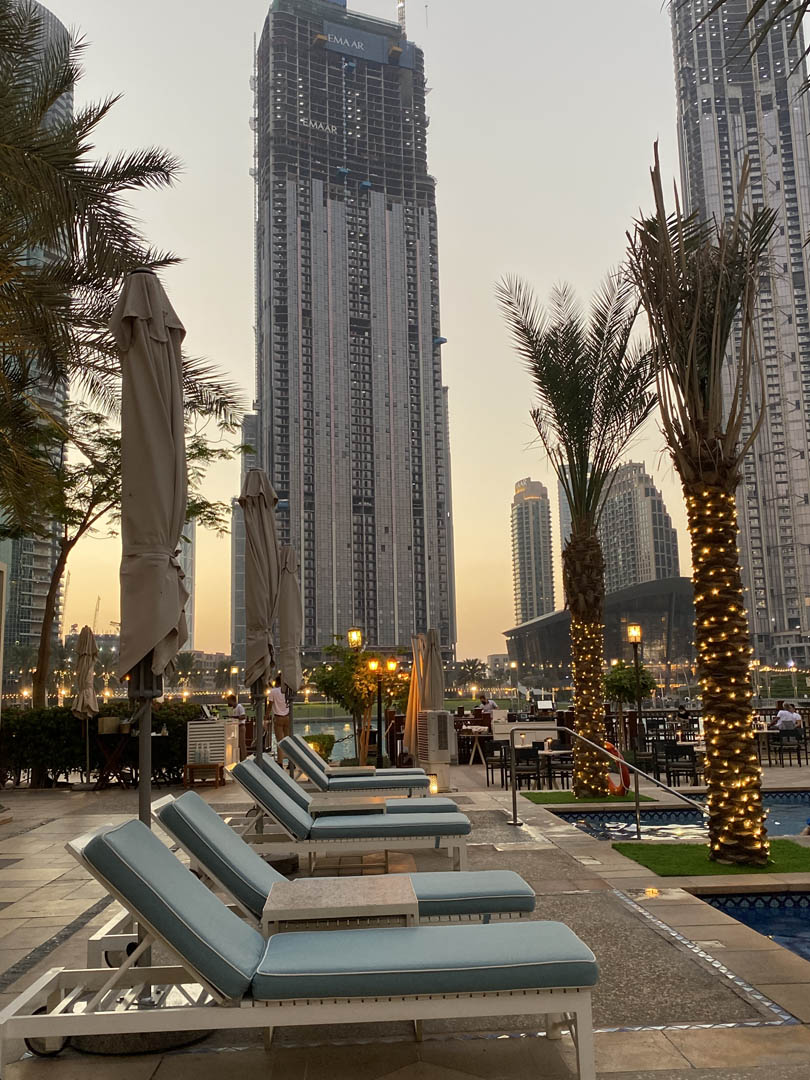 The Location: Old Town Island, Downtown Dubai…
Ideal for exploring Downtown Dubai from, Old Town Island is a village-inspired development. Here you'll find low-rise buildings – in stark contrast to Dubai's highrise-packed city, quaint passageways and charming inner courtyards, all of which represents traditional Arabic architecture.
With Old Town Island you will find four quarters. These are: Attareen, Tajer, Al Bahar and the Palace Downtown Dubai. In the Palace quarter, there are a total of 15 restaurants and cafes, over 80 shops and four pools, as well as the hotel accommodation and 405 apartments.
In Downtown Dubai, along with the Dubai Fountain and Burj Khalifa, you'll also find the Dubai Mall, Aquarium and Underwater Zoo, Opera and Ice Rink, and much much more. If you head to Dubai Mall, don't forget to check out the indoor waterfalls too.
If you're looking for a traditional Dubai experience, I can't recommend the Palace Downtown Hotel enough. Old Town Island is unique and a great place to stay, while being next to Downtown Dubai provides you with an opportunity to see the very best of what this amazing city has to offer.
To Book this hotel or find out more, click here.