Inspired by mid-century Hollywood, Dubai Paramount Hotel Midtown is a unique and stylish hotel that's perfectly positioned to see all that Dubai has to offer. With a rooftop pool overlooking Burj Khalifa, the tallest building in the world, choosing Paramount Hotel Midtown will make for an unforgettable trip…
The Hotel…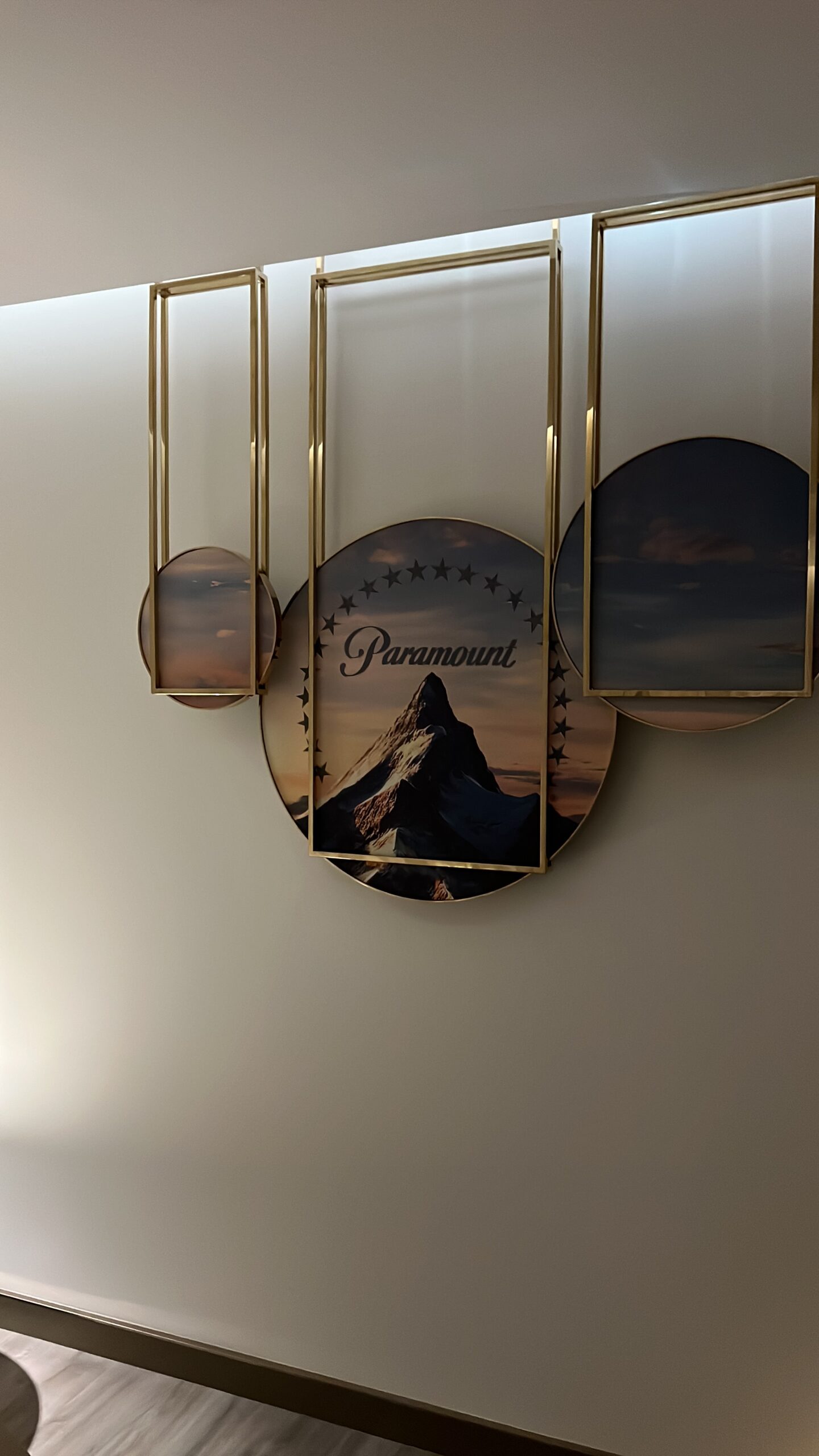 Said to deliver that 'Friday Feeling' everyday, the hotel interior doesn't disappoint. Lavish and striking, Dubai Paramount Hotel Midtown has that effortlessly cool Californian feel, upgraded with luxury details. Contemporary style meets mid-century glamour – here you will find tactile fabrics and surfaces including marble, leather and velvet, flourishes of brass and gold, statement lighting and playful Hollywood inspired artwork.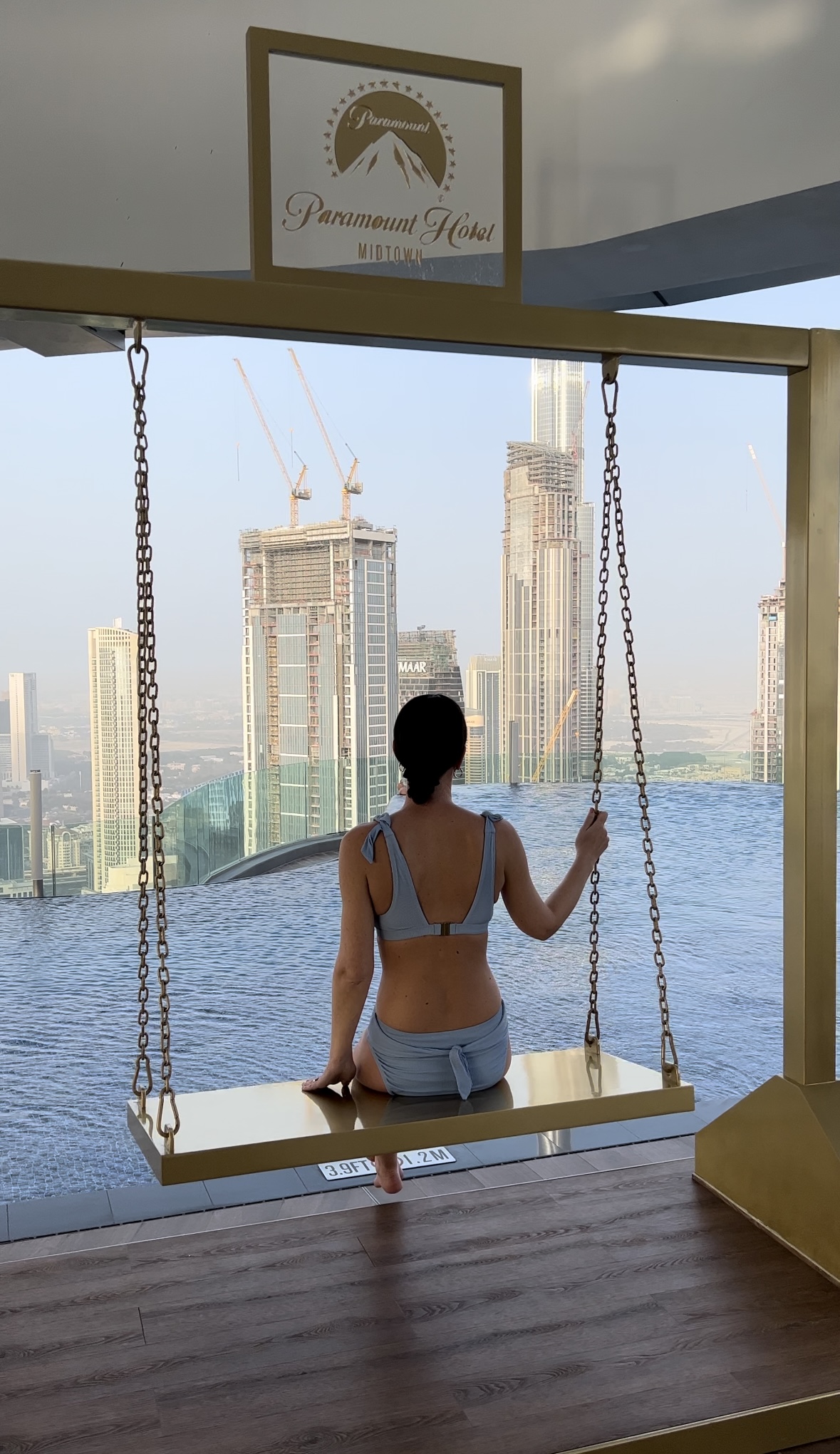 This is a large hotel, with 281 rooms and suites, five restaurants to choose from, plus a rooftop pool, spa and gym. The rooms are spacious and feature floor-to-ceiling windows with views of the city and the Dubai coastline. The decor is sleek and contemporary, and in every room you'll find oversized statement pieces of art with a Hollywood theme. There are family suites as well as double and kingsize rooms, and all of the rooms have stunning ensuites finished with marble surfaces.
Dining at Dubai Paramount Hotel Midtown…
There are four bespoke bars and restaurants on-site at the hotel, which means you can dine somewhere different everyday, without even having to head into the city.
I loved Paparazzi Tuscan, the Italian restaurant on the 14th floor. There's an open-plan kitchen and Chef's table experience, which makes for an amazing atmosphere. There's a laid-back vibe and the restaurant is styled like 1960s Italy, for a retro feel. Here you can choose from antipasto platters, traditional pastas and there's a fantastic wine list too.
CineScope is an all-day restaurant that's perfect for grabbing breakfast, lunch or dinner. It's strikingly bright and airy with a bohemian style. There's an eclectic mix of dishes on offer, or if you just fancy a glass of wine at the bar there's a fantastic selection.
Another option is Melrose Bar and Lounge, which is ideal for a Friday evening. With an urban feel, the bar is kitted out with leather seating and serves up classic cocktails, craft beers and botanical gins.
Finally, the Malibu Sky Lounge and Bar offers incredible panoramic views as it's set on the 64th floor. From here you can see the Burk Khalifa and Sheikh Zayed Road, as well as the Dubai coastline. Sit inside or by the pool. The interior is inspired by Hollywood streets, with artwork of the likes of Charlie Chaplin and Audrey Hepburn, street lamps and vintage road signs, as well as lots of greenery and touches of blue. Here you can sip on summery cocktails and grab light dishes day and night.
The 'Extras'…
Within the hotel you will find the Pause Spa, Pause Fitness Centre and the Malibu Pool. If you want to spend a day mid-week recharging, or relaxing before you head home, the spa is the ideal place to unwind. There's a curated menu of treatments, including massages and facials and a jacuzzi too. The beautiful rooftop pool wraps its way around the hotel, with a simple glass barrier allowing for the view to be seen as you take a dip. Of course there's also the Malibu Sky Lounge here too.
Whether you want to keep up with your workout routine while travelling, or exercise is how you relax and switch off, the gym has everything you need, plus there's a variety of classes to get stuck into too. You can also book a session with a PT during your stay.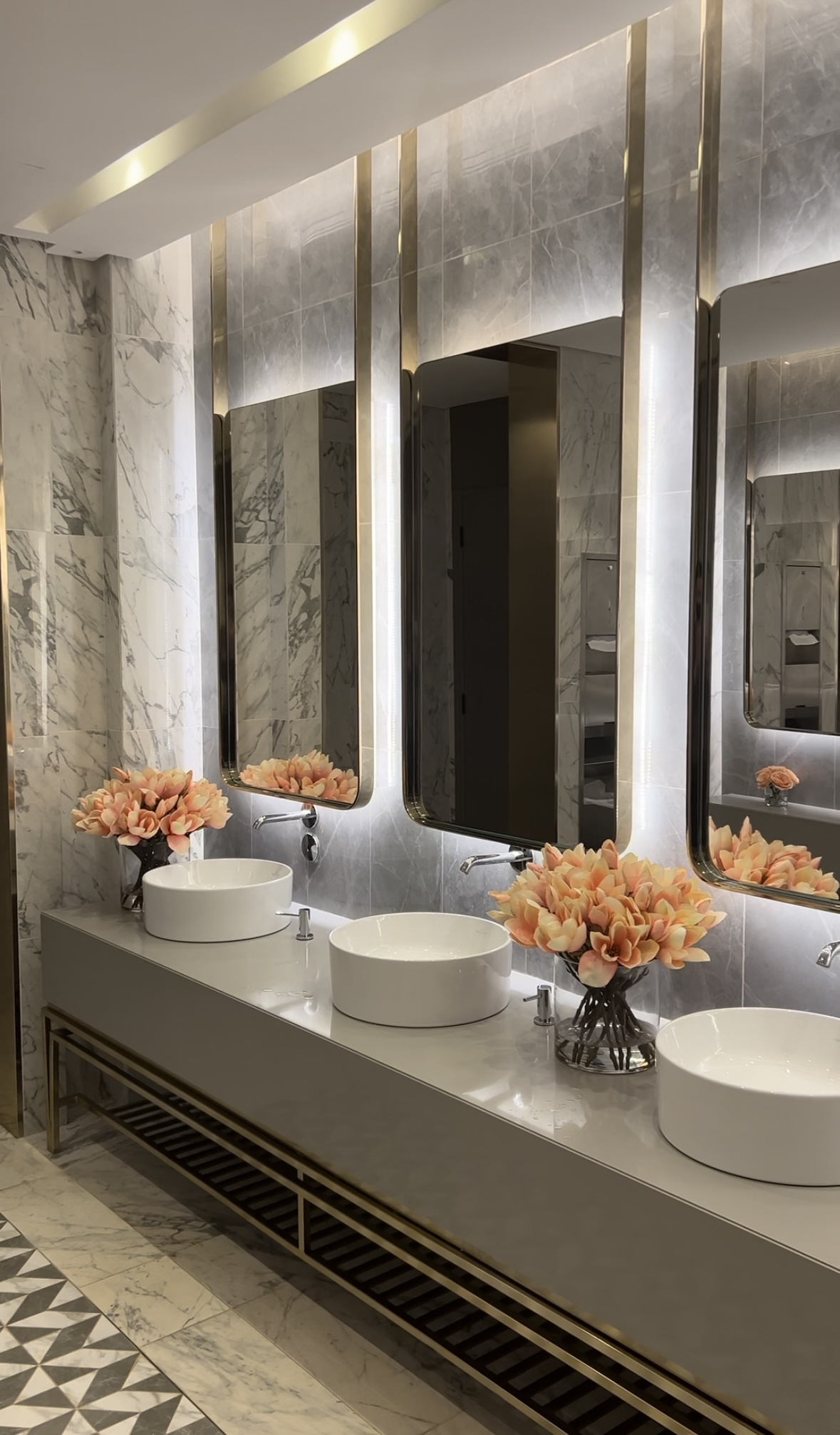 The Area: Business Bay Dubai
Not just a business hub, Business Bay Dubai is a vibrant and unique area well worth exploring. Winding through Business Bay you'll find the Dubai Water Canal, a man-made channel linking the old part of the city to the Arabian Gulf. The promenade is full of amazing cafes and restaurants, luxury hotels and stylish lounges. Here you'll find the iconic La Perle restaurant, in honour of the area's pearl-diving history.
For getting around, there's the Business Bay metro station, which will take you out of the district when you do want to explore further afield.
Staying at the Dubai Paramount Hotel Midtown makes for a truly unique experience. From the charming decor to the stunning cuisine, great location and amazing spa, this hotel offers everything you might need plus much much more.