With the bucket list having grown a little in recent years with all the restrictions, especially in Europe, it is definitely time to get out there and start crossing off a few.
I recently visited the stunning island of Crete, where I was delighted to stay at the Villa Plaka Dimitra, bookable via Oliver's Travels. A big mention to Oliver's Travels for organising this absolutely out-of-this-world base for my stay. Located in the beautiful village of Plaka, which is in the Mirabello Bay and opposite Spinalonga, this was an idyllic location for a relaxing, luxurious stay. Plaka, which was once a rather quaint fishing village, is now a peaceful and sophisticated resort offering plenty of spectacular views and nestled in an area of incredible natural beauty.
If you are looking to create those perfect holiday memories, then this really is a contender for your bucket list.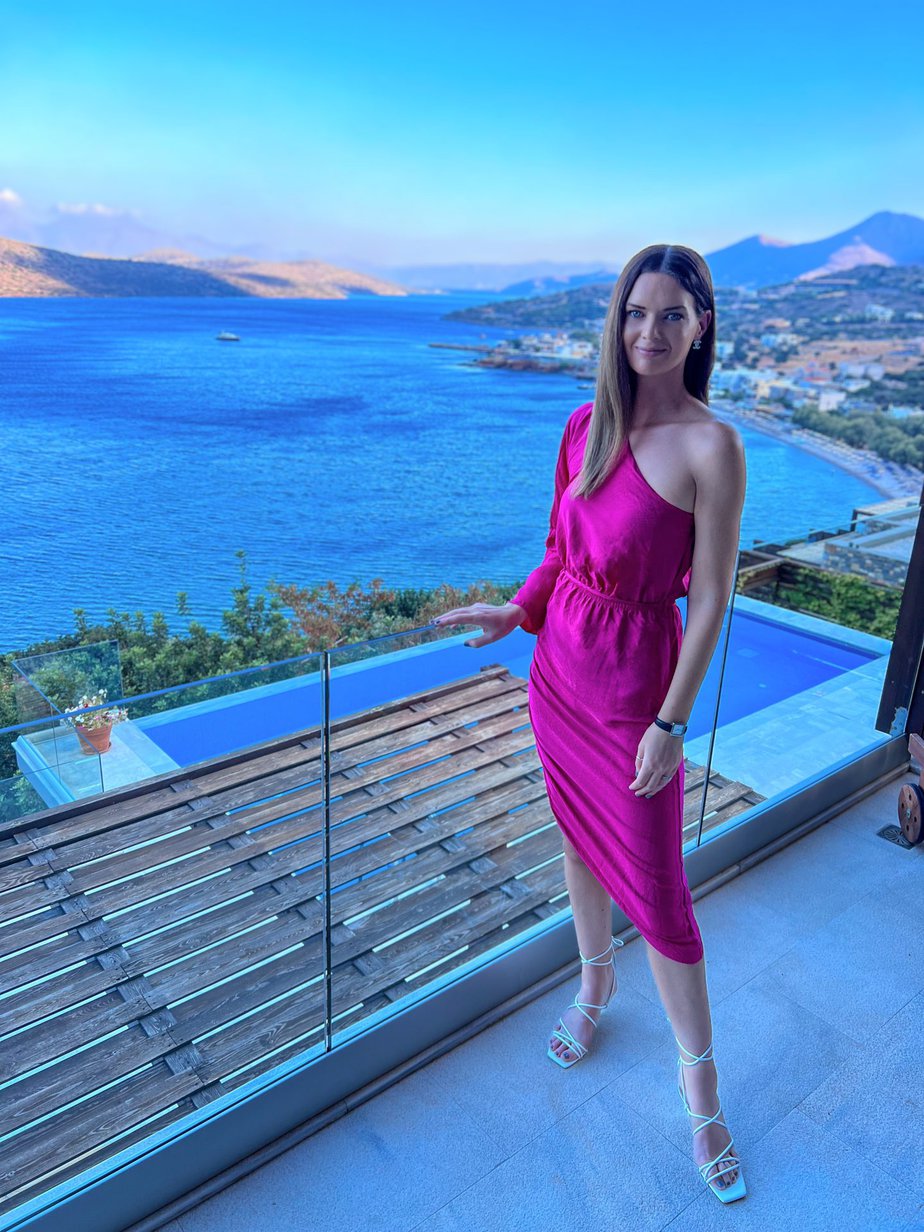 The Villa
Nestled into the surrounding panorama of the glorious Cretan hills, the villa itself was incredibly luxurious. The 6 bedrooms and 6 bathrooms make this an incredibly spacious choice of accommodation – and a perfect example of the type of hand-picked villas that Oliver's Travel has to offer. With spectacular views, a pool and plenty of space, both inside and out, it was certainly tempting just to stay in the villa for the duration of the stay. With the optional extras that can also be added, like a pre-stocked fridge on arrival, in-villa massages, the dedicated beach area and even a private chef, nobody would blame you at all.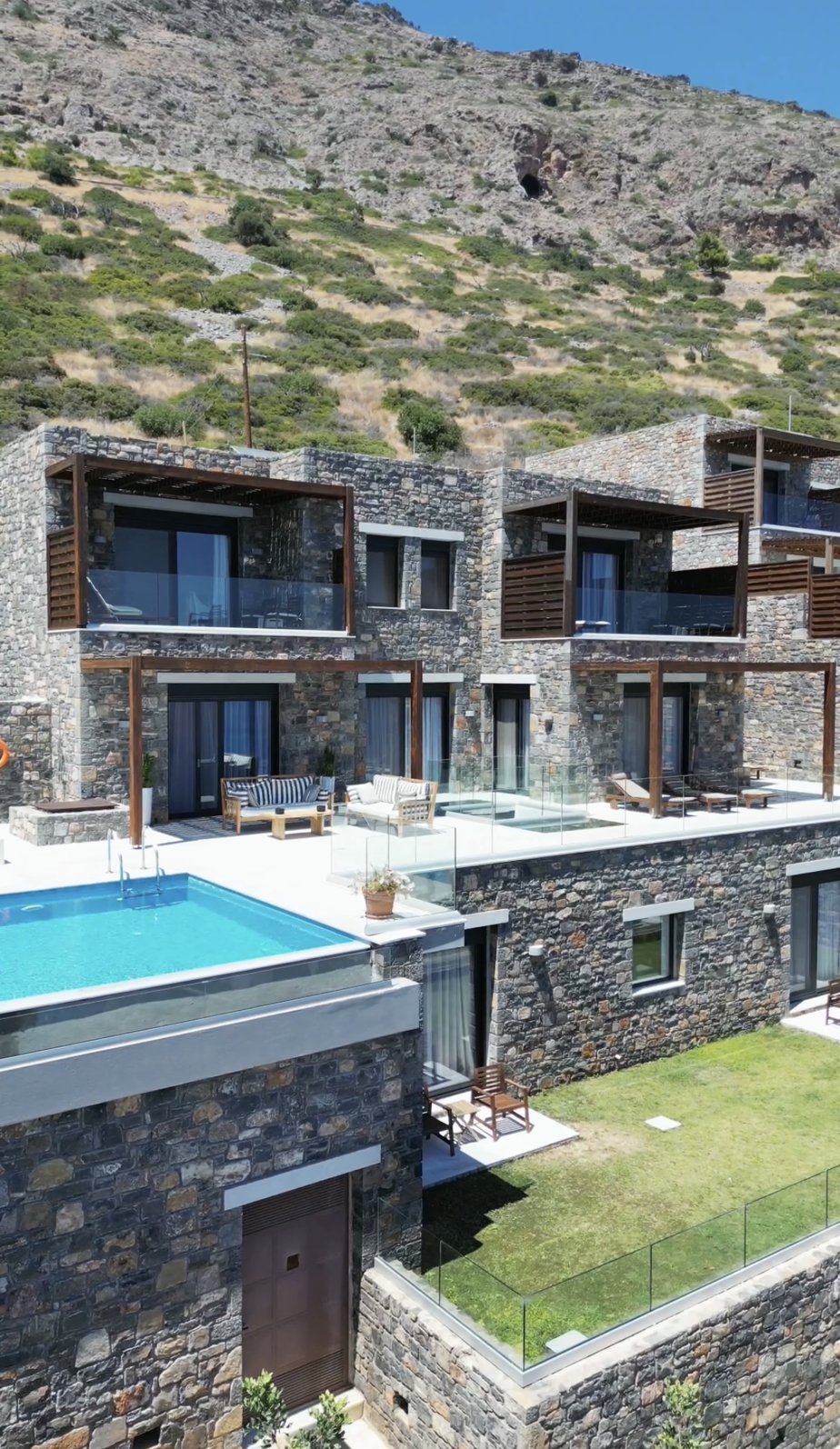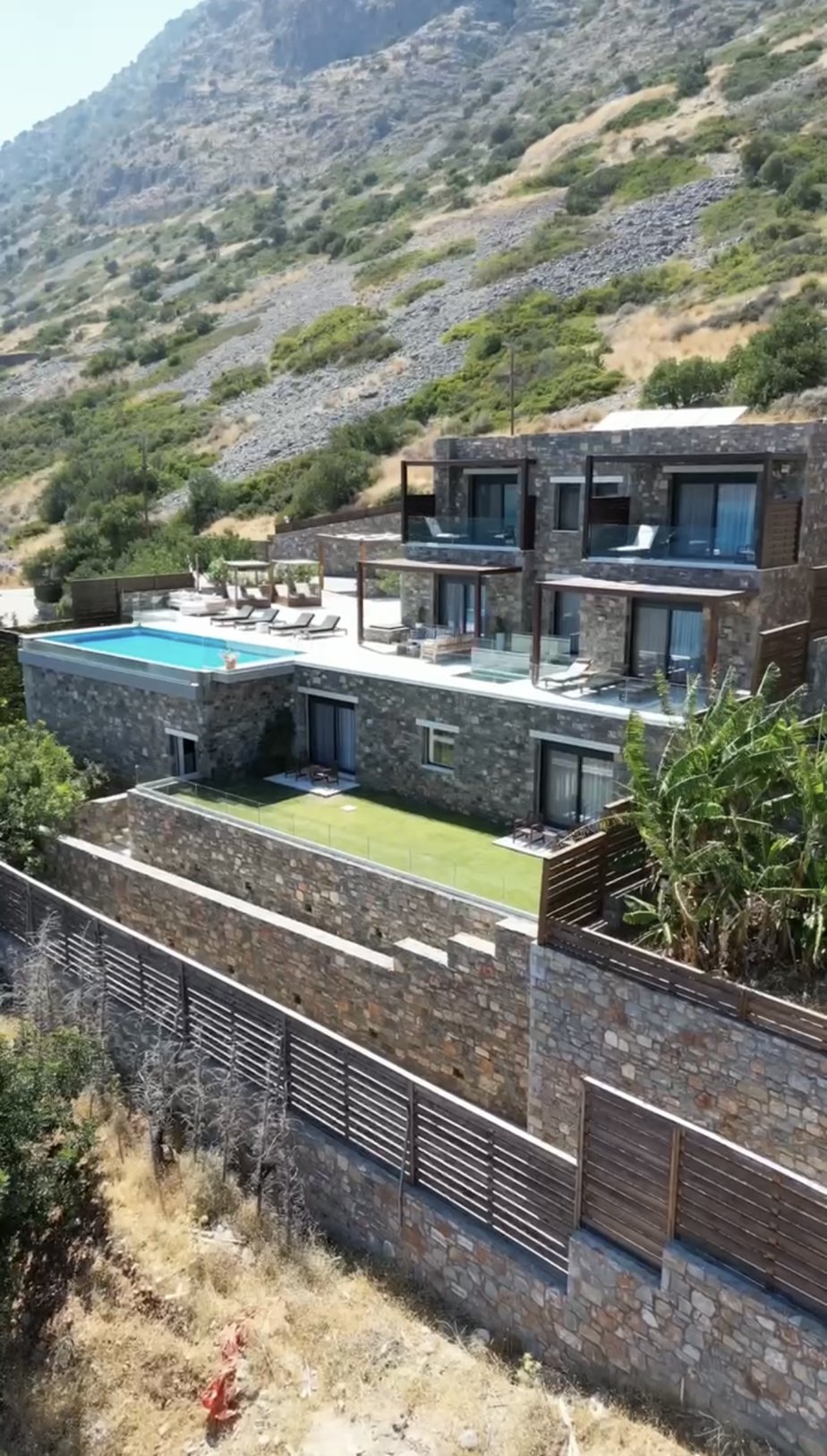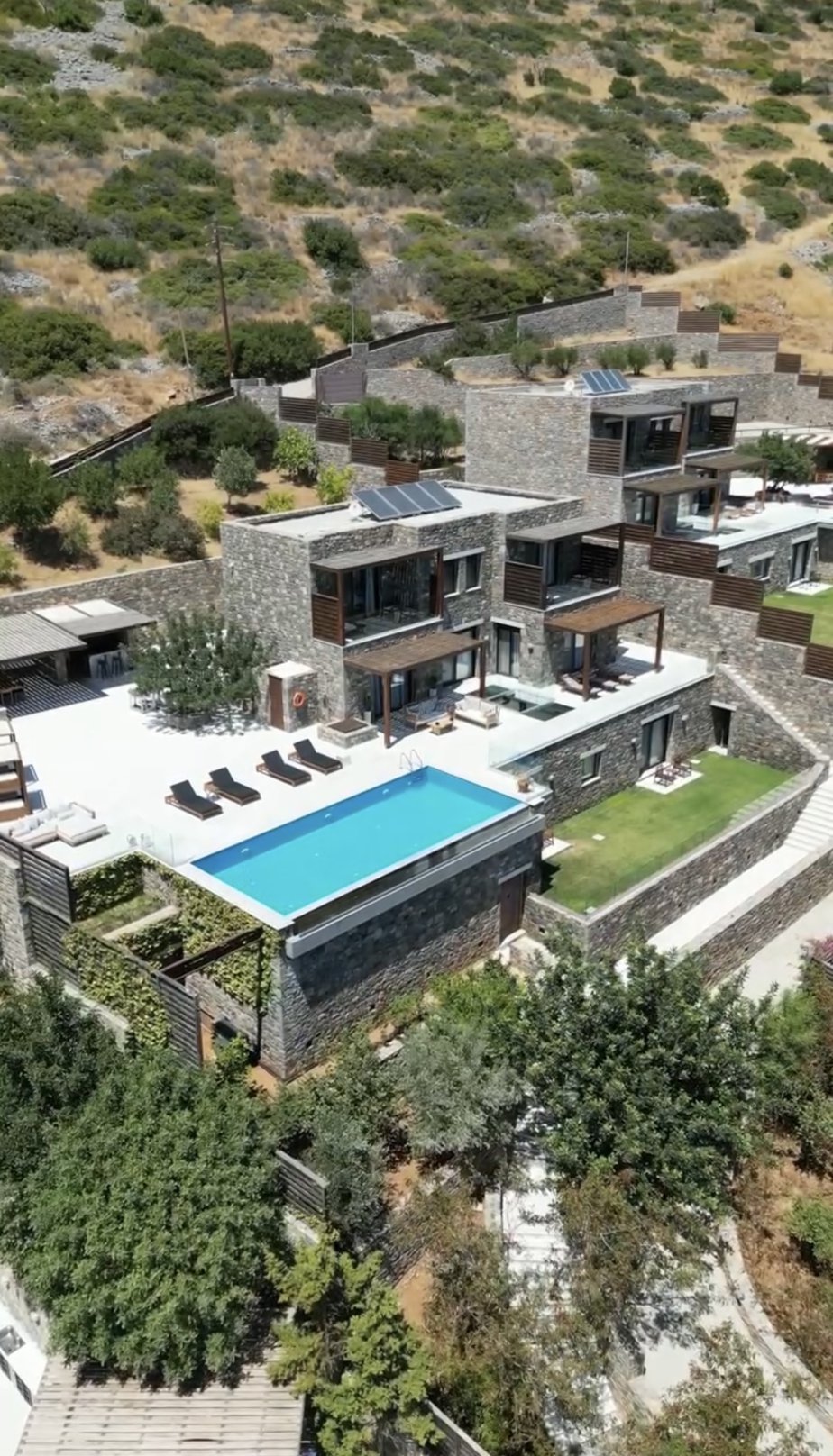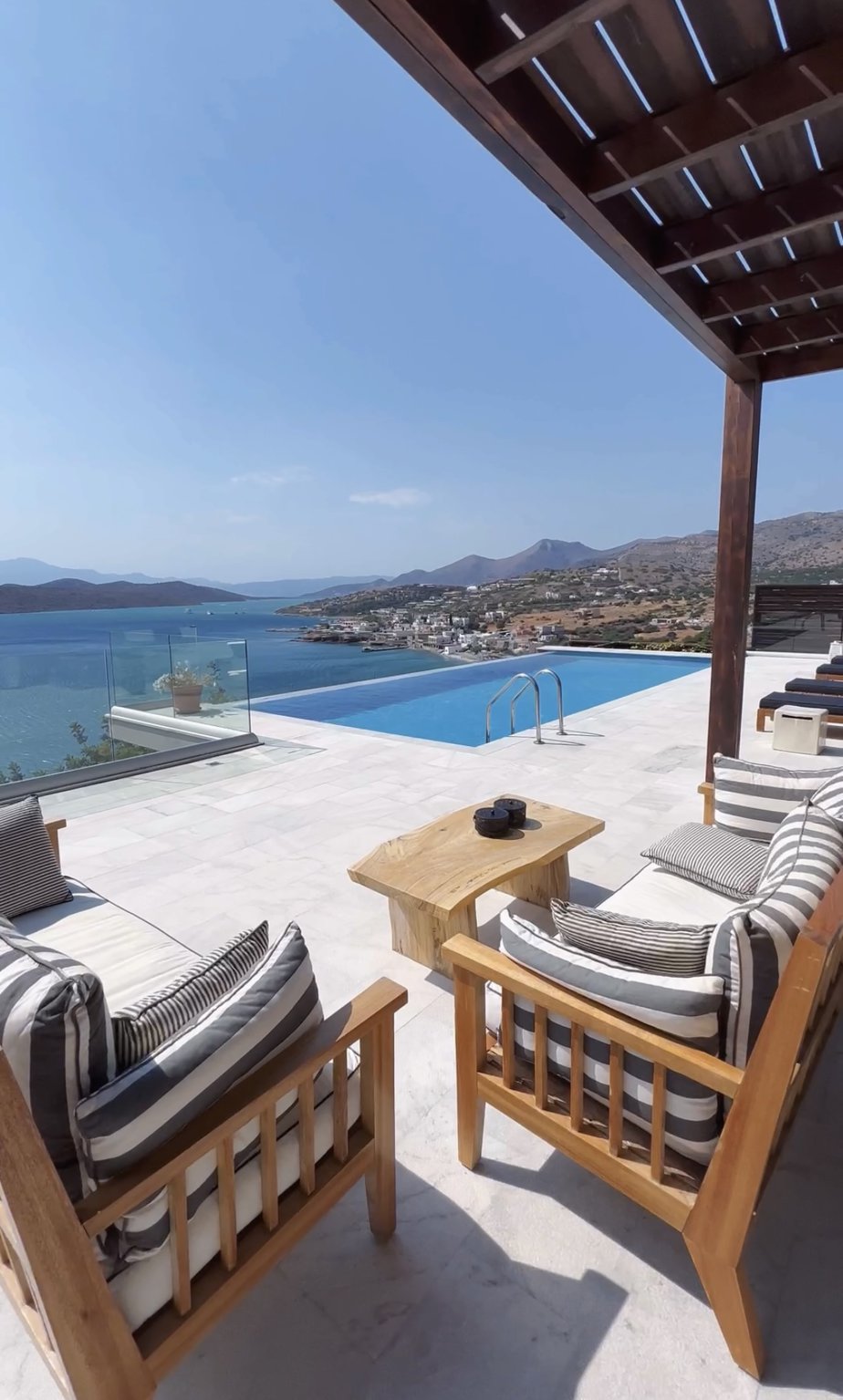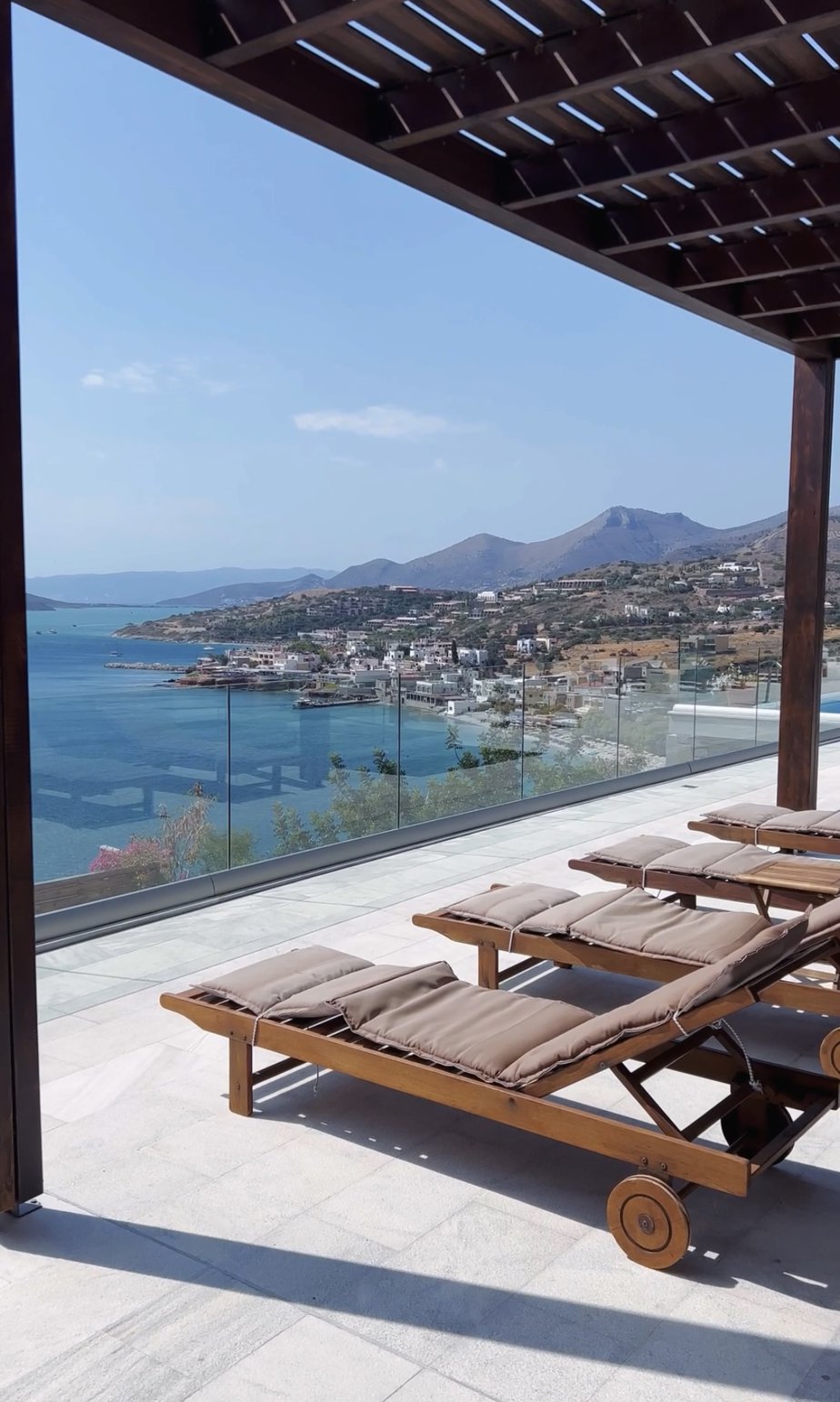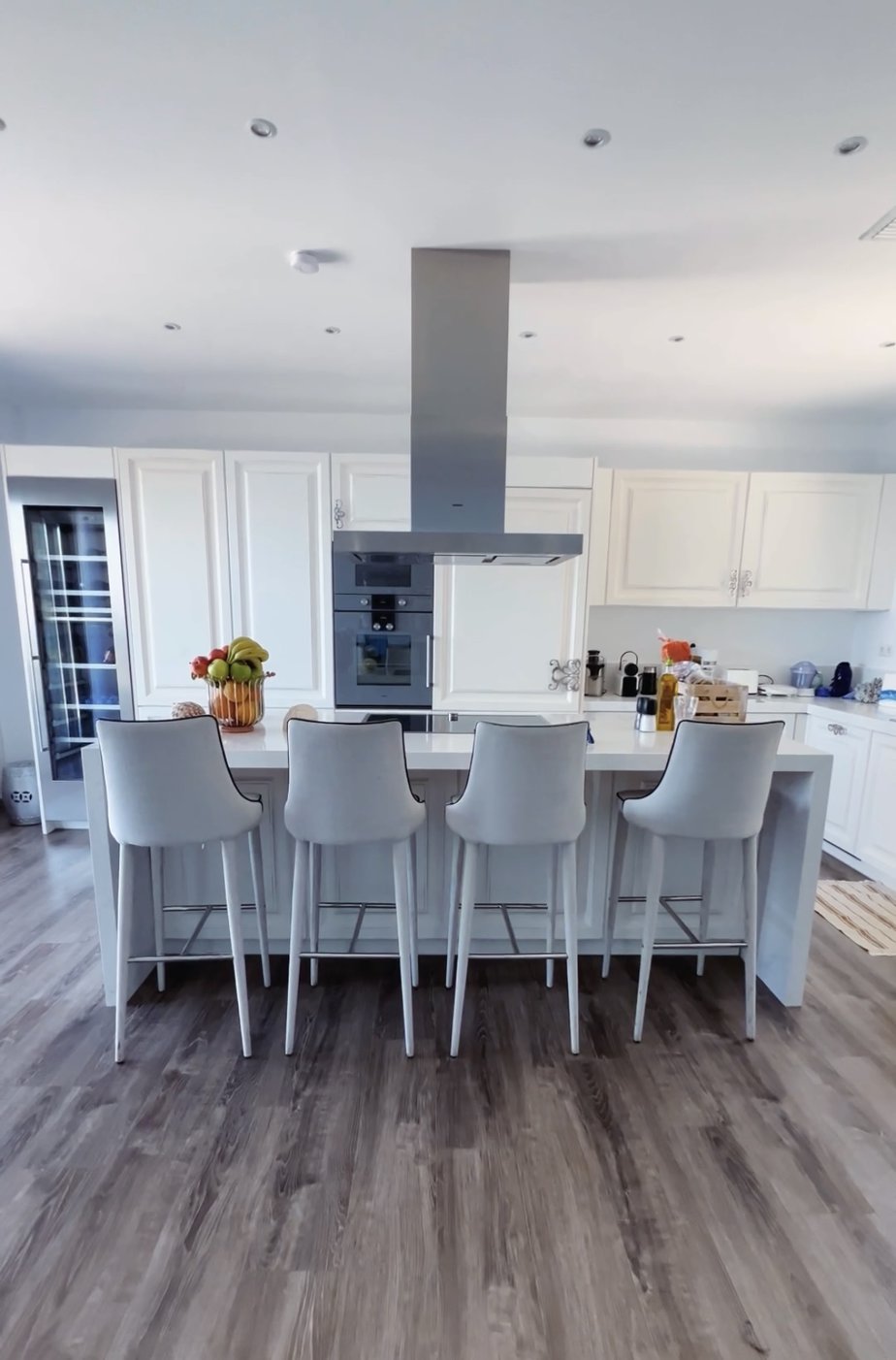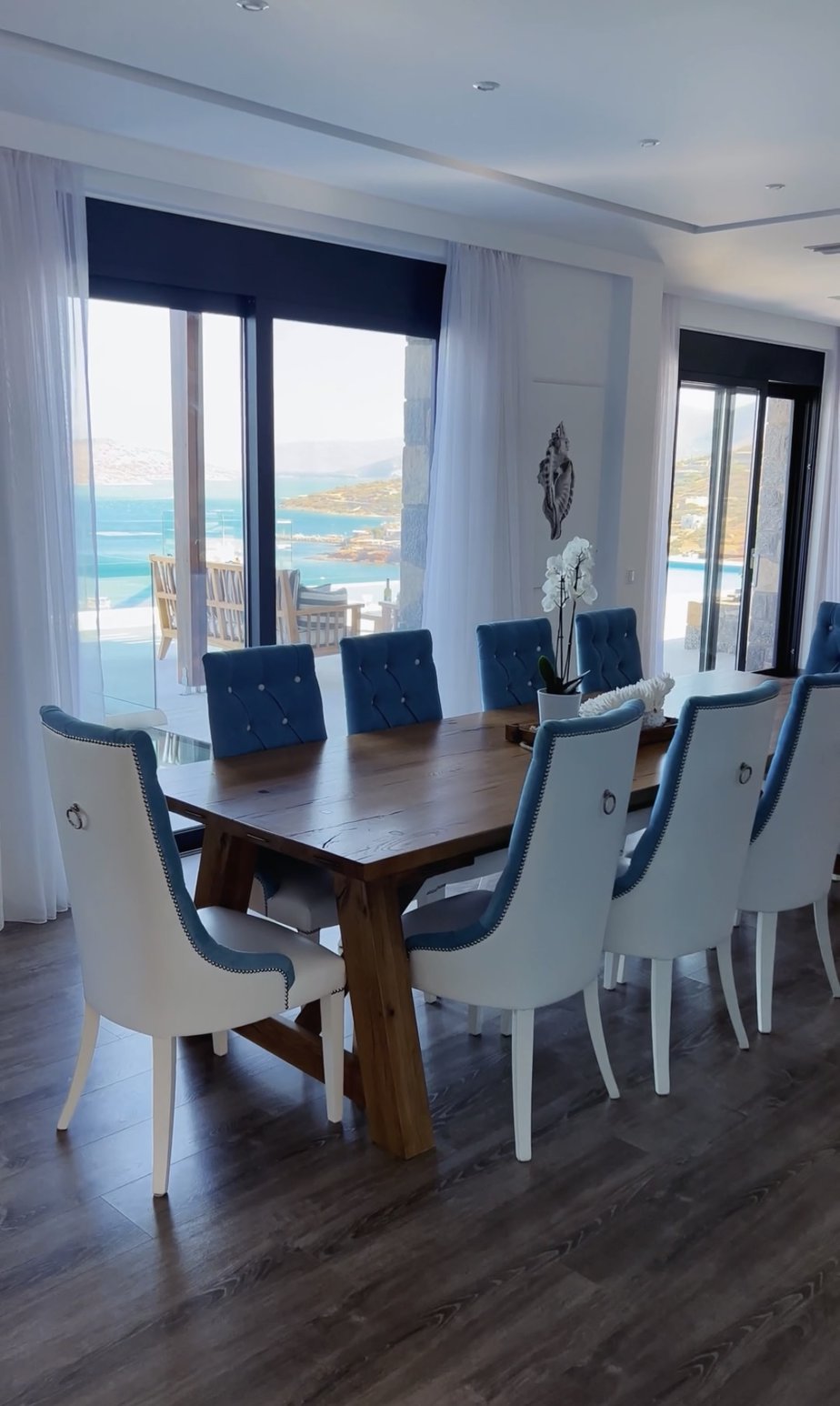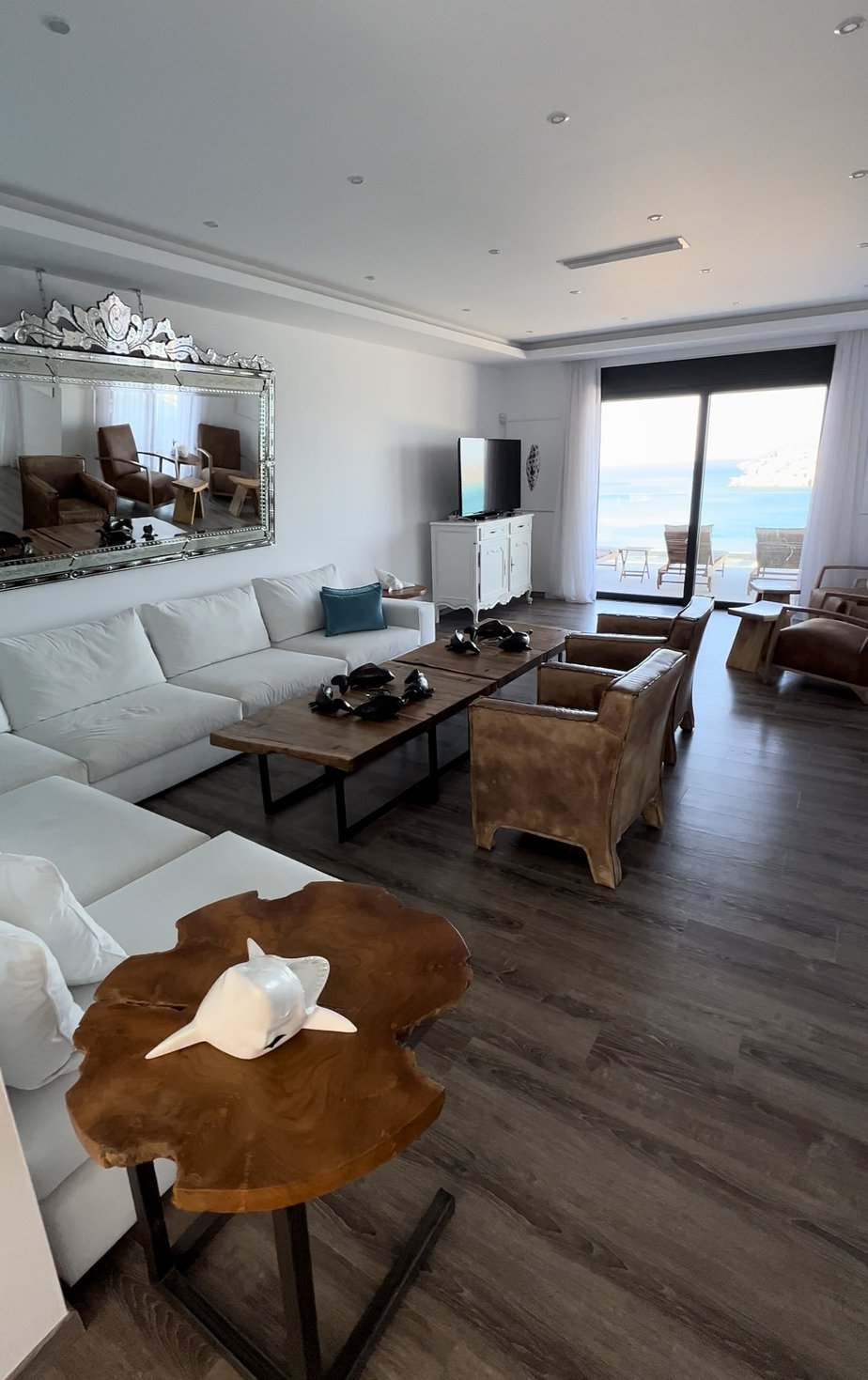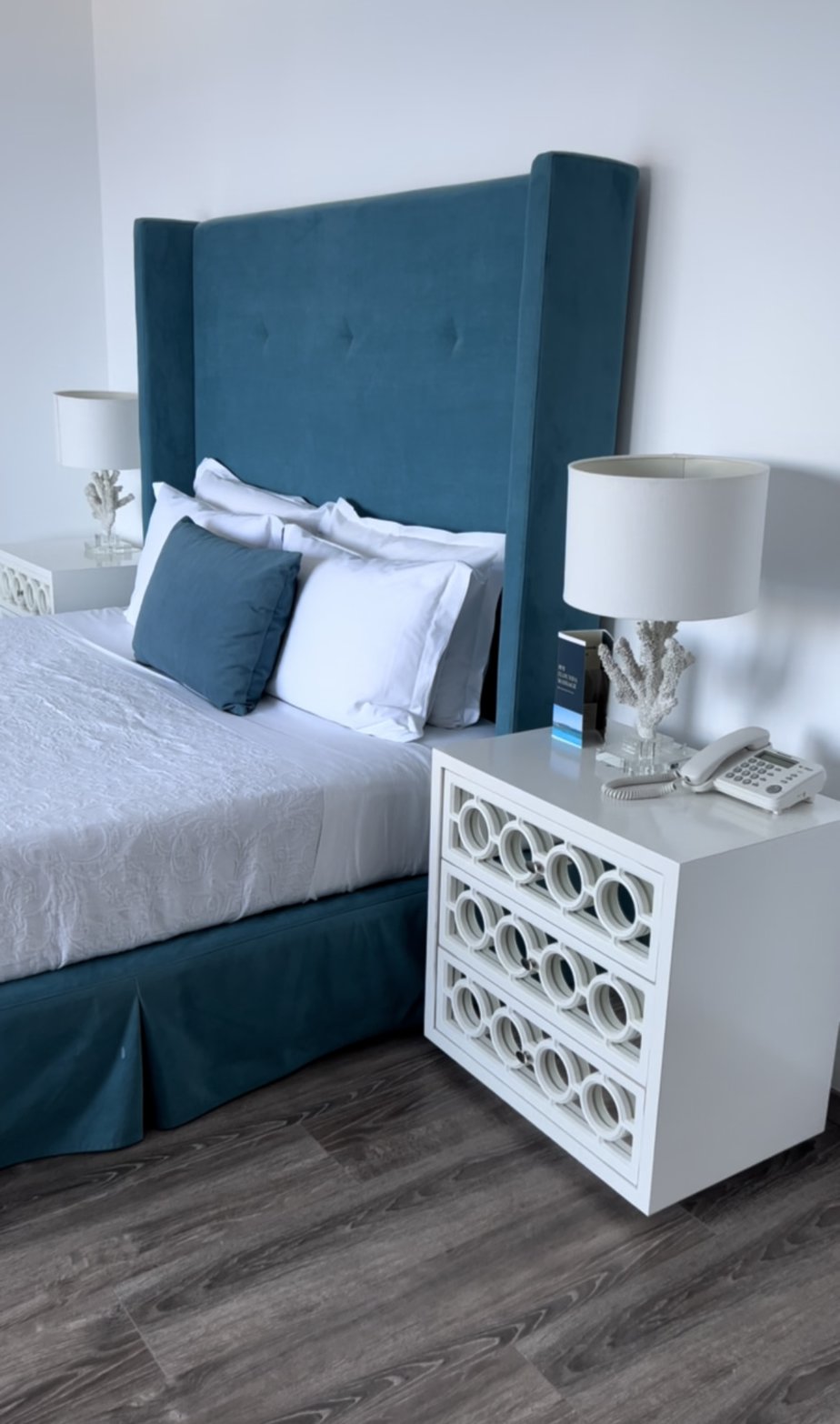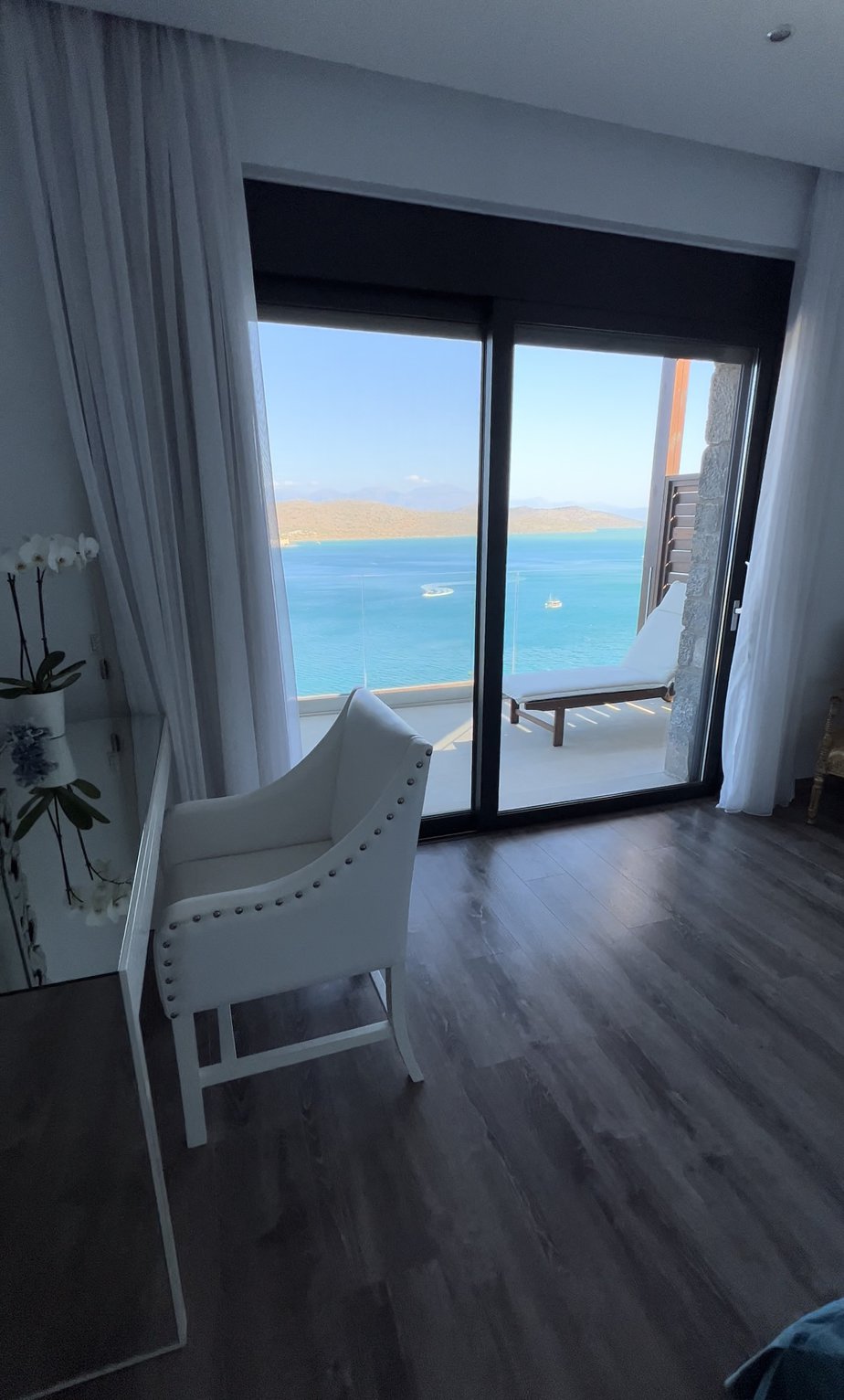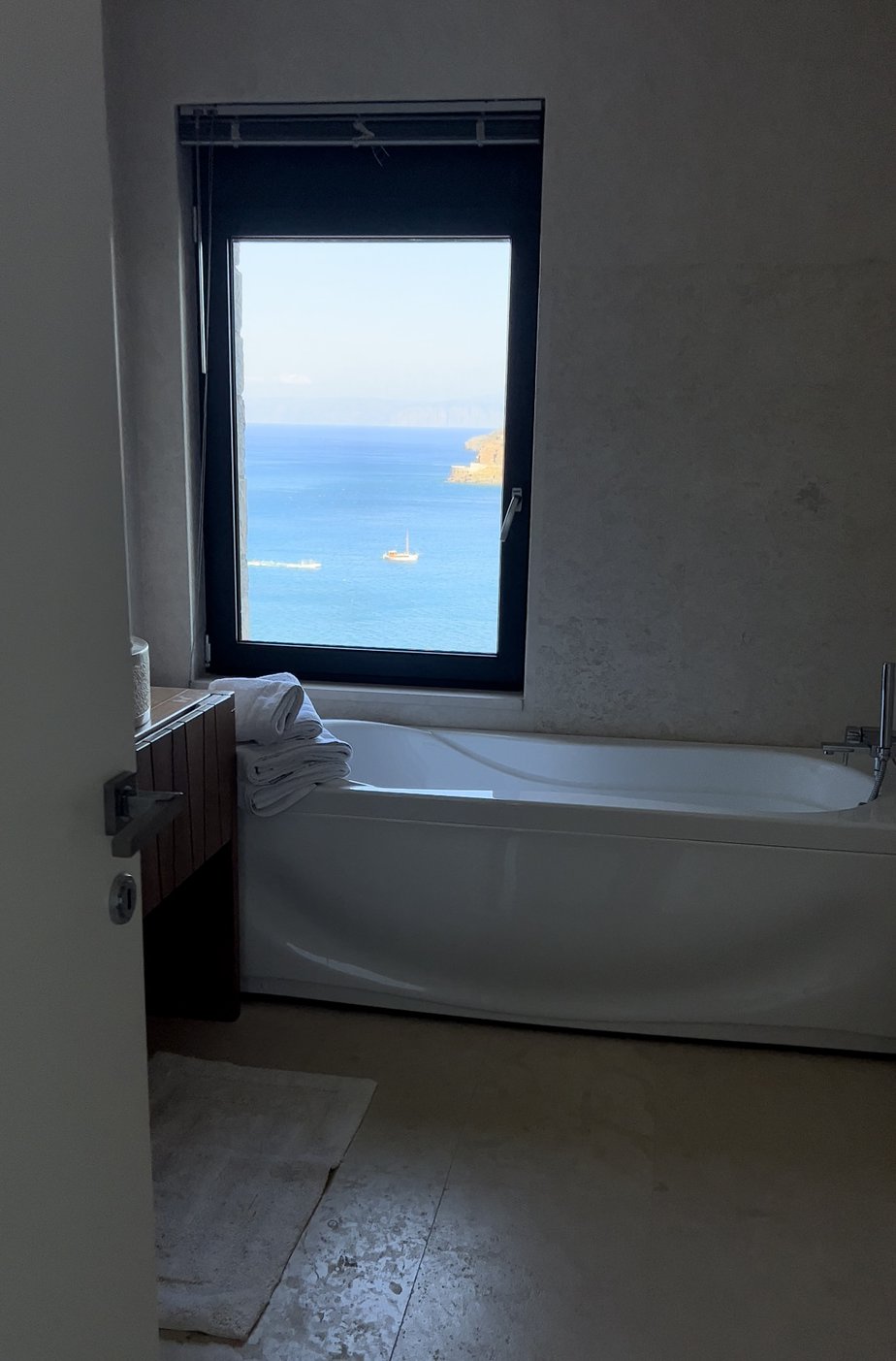 It offers so much space to create lasting memories. We enjoyed the private chef for my mum's birthday and ate slow-cooked lamb over a fire pit after delicious traditional Greek starters. We sat at the outside dining area watching the sunset views of the island of Spinalonga, it was the perfect evening.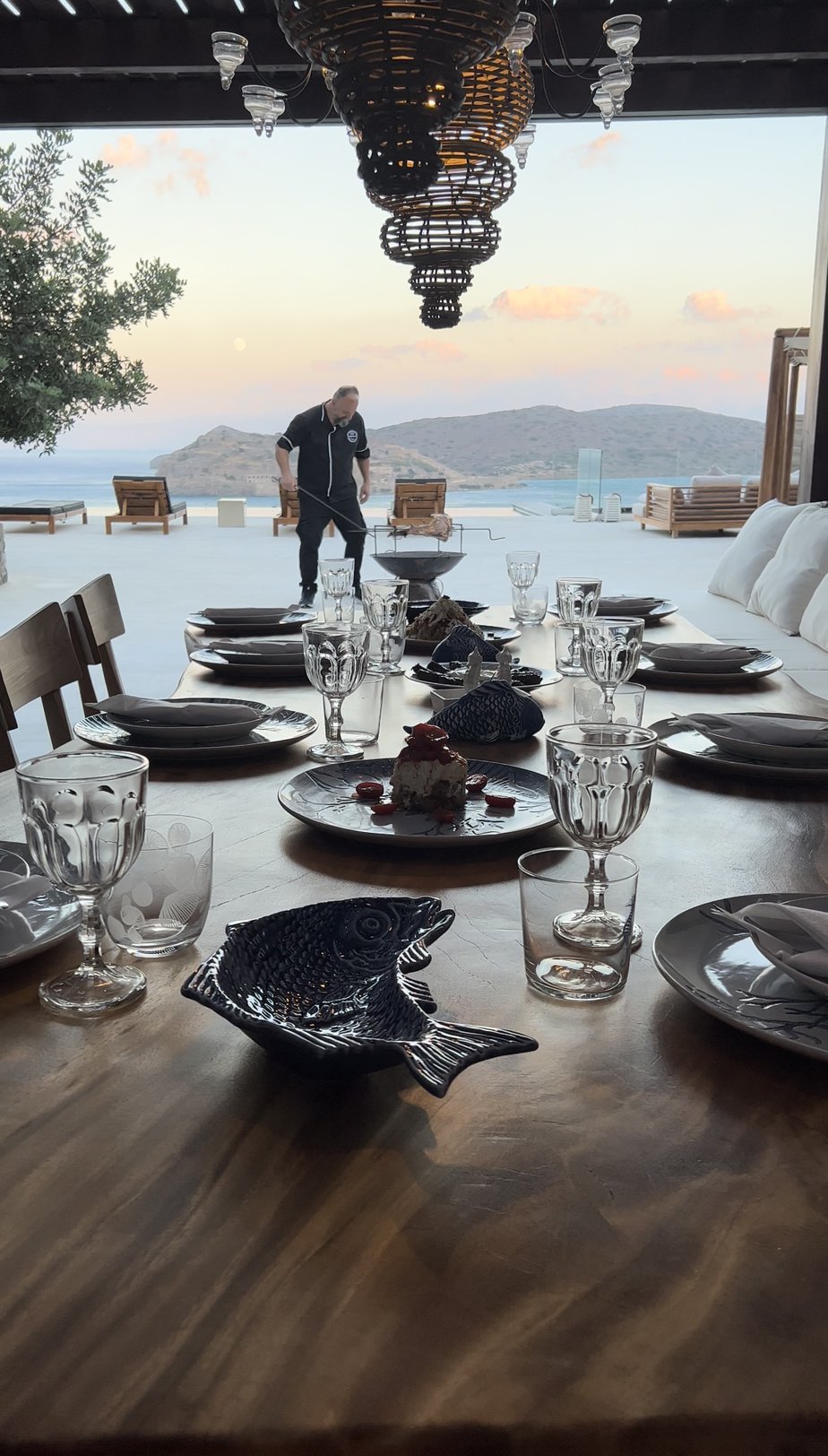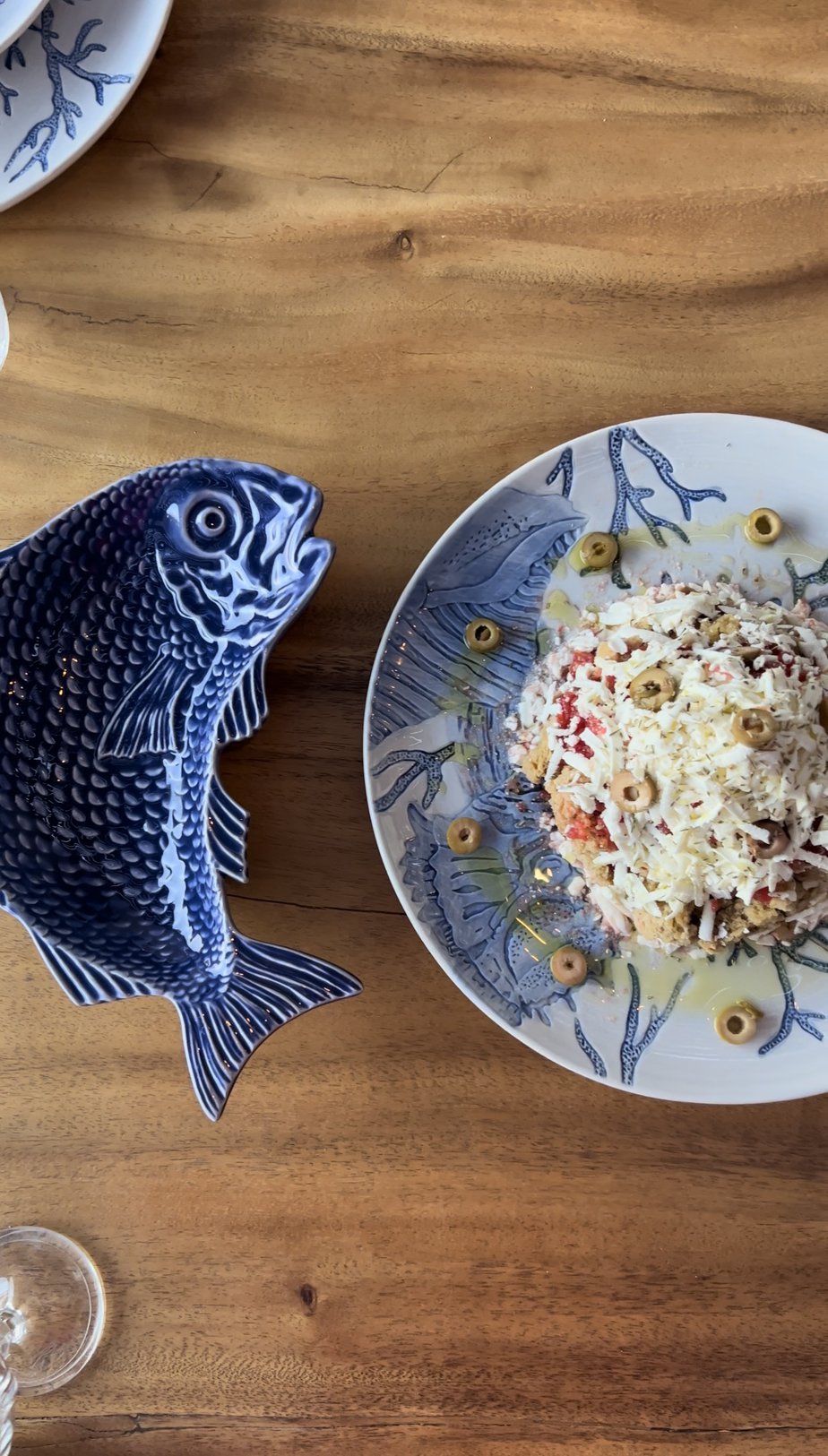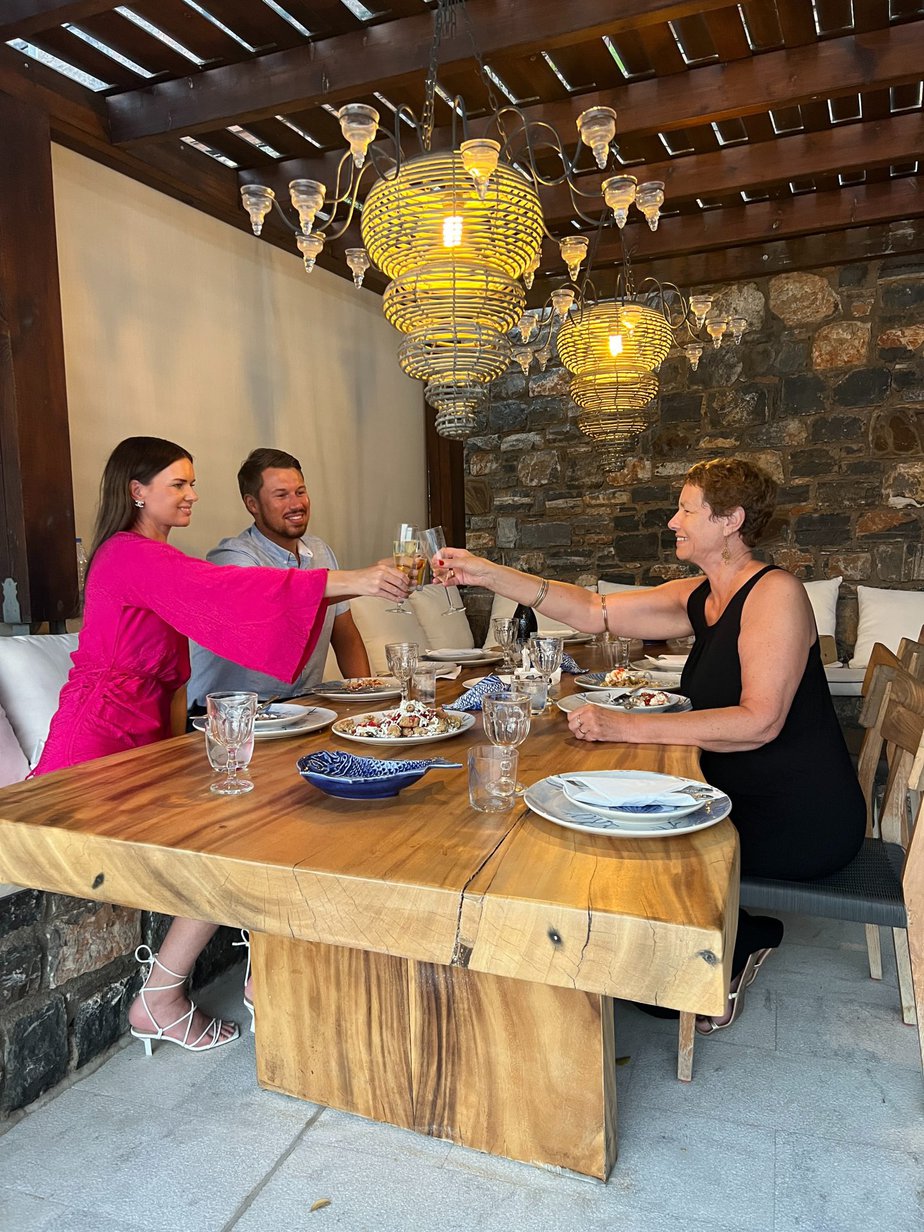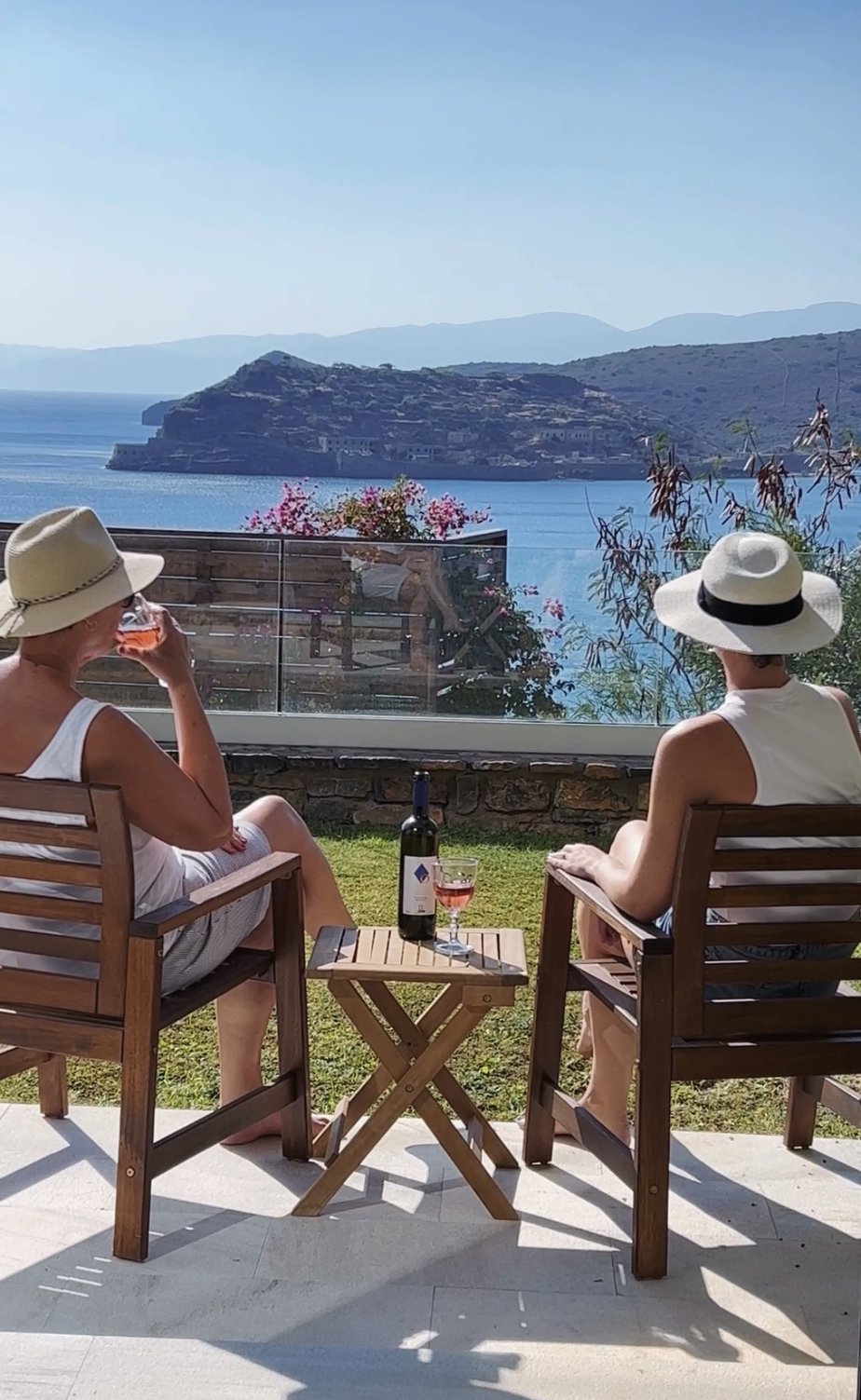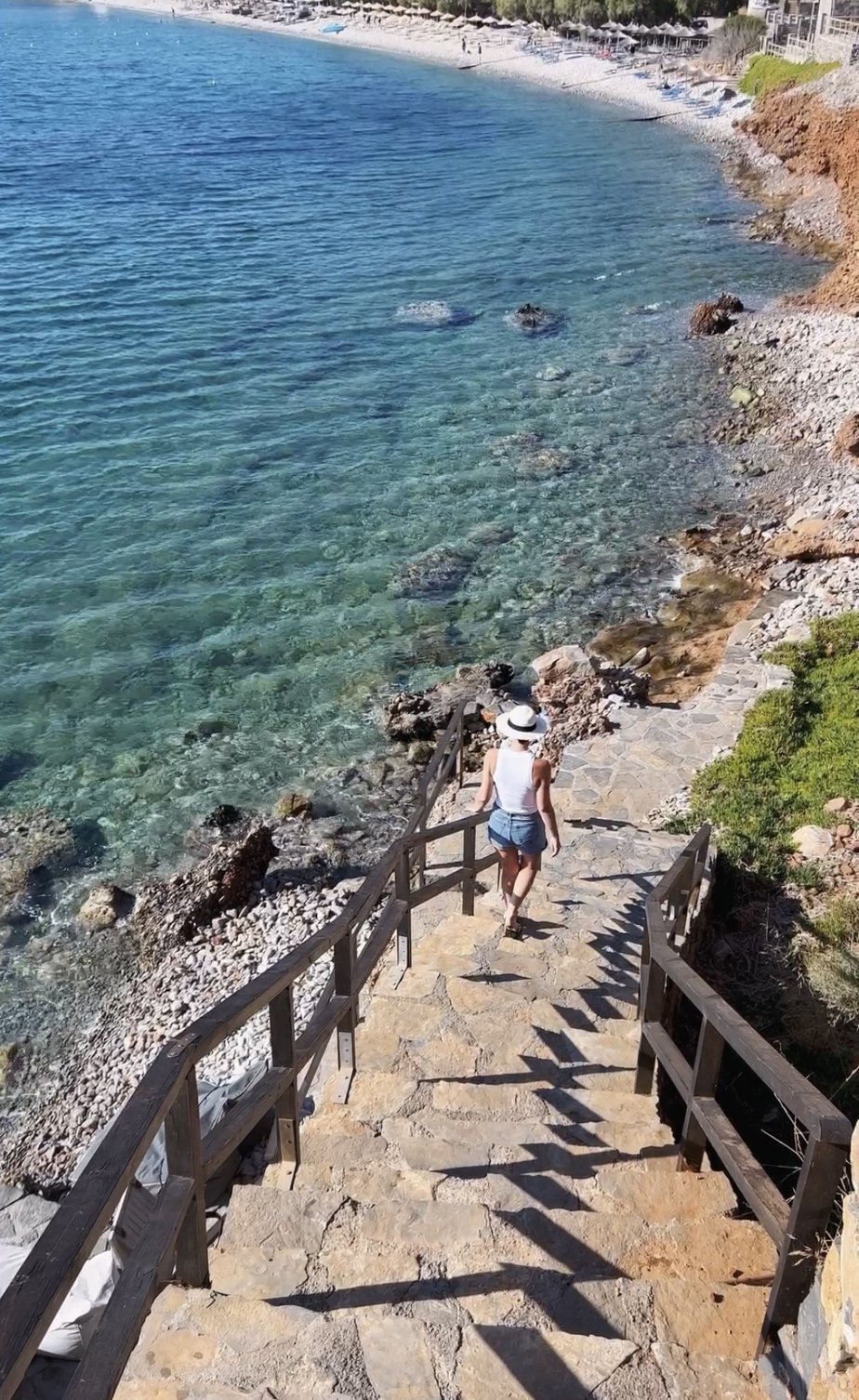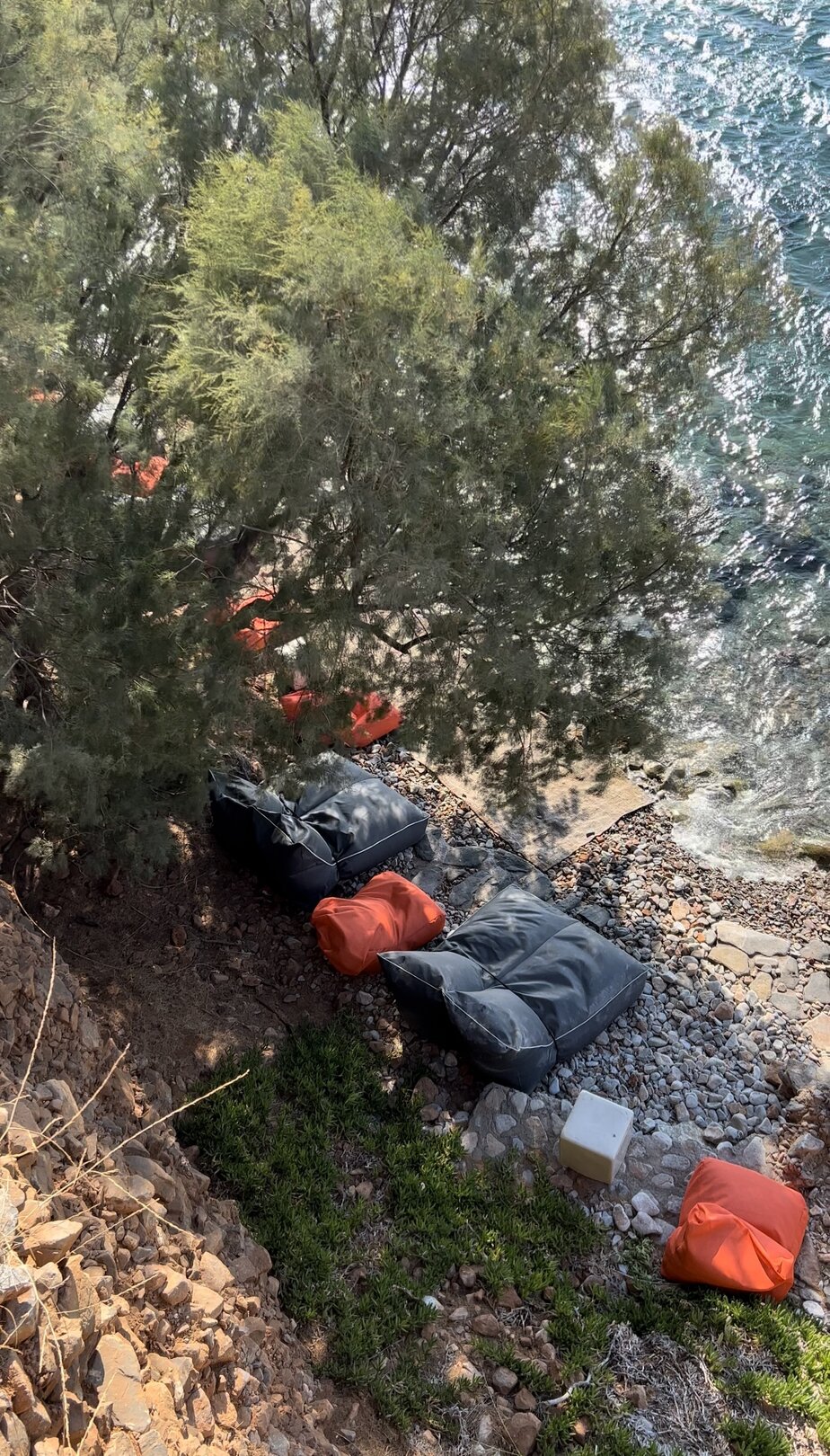 Of course, adventure called for me, and I really couldn't resist exploring the local area and its incredibly diverse and rich cultural heritage.
Take a boat trip
The island of Spinalonga, nicknamed the island of the living dead, is a former leper colony just opposite Plaka. Just a short 10-minute boat ride from Plaka, the island may not be somewhere you would normally put on your "places to visit list" but it is certainly not somewhere to miss. Spinalonga is, in fact, the second most visited Cretan archaeological site after Knossos. Set up as a leper colony in the early 19th century when little was known about the disease, the island said goodbye to its last inhabitant in 1962. It is a beautiful location with a haunting history and certainly worthy of a visit.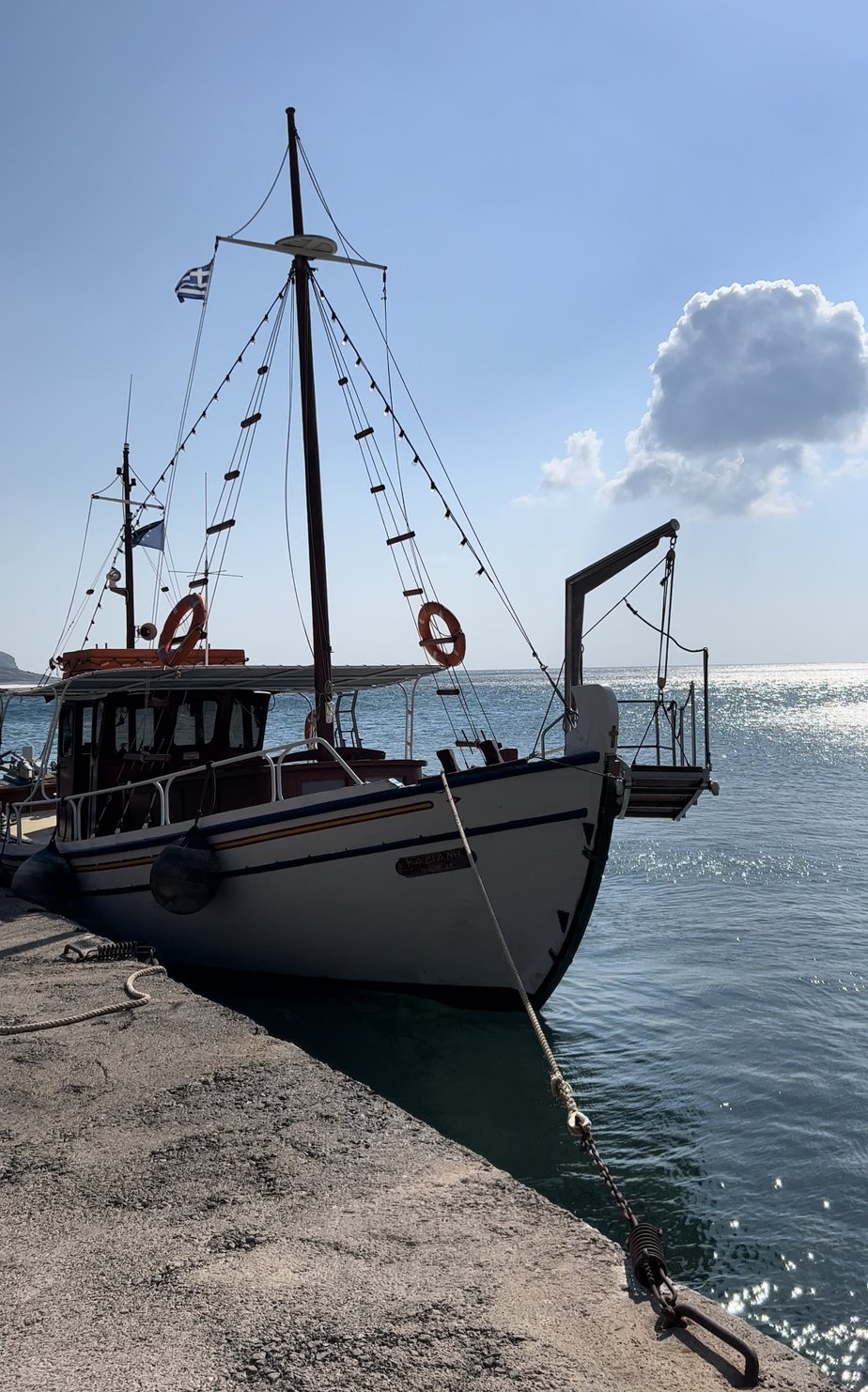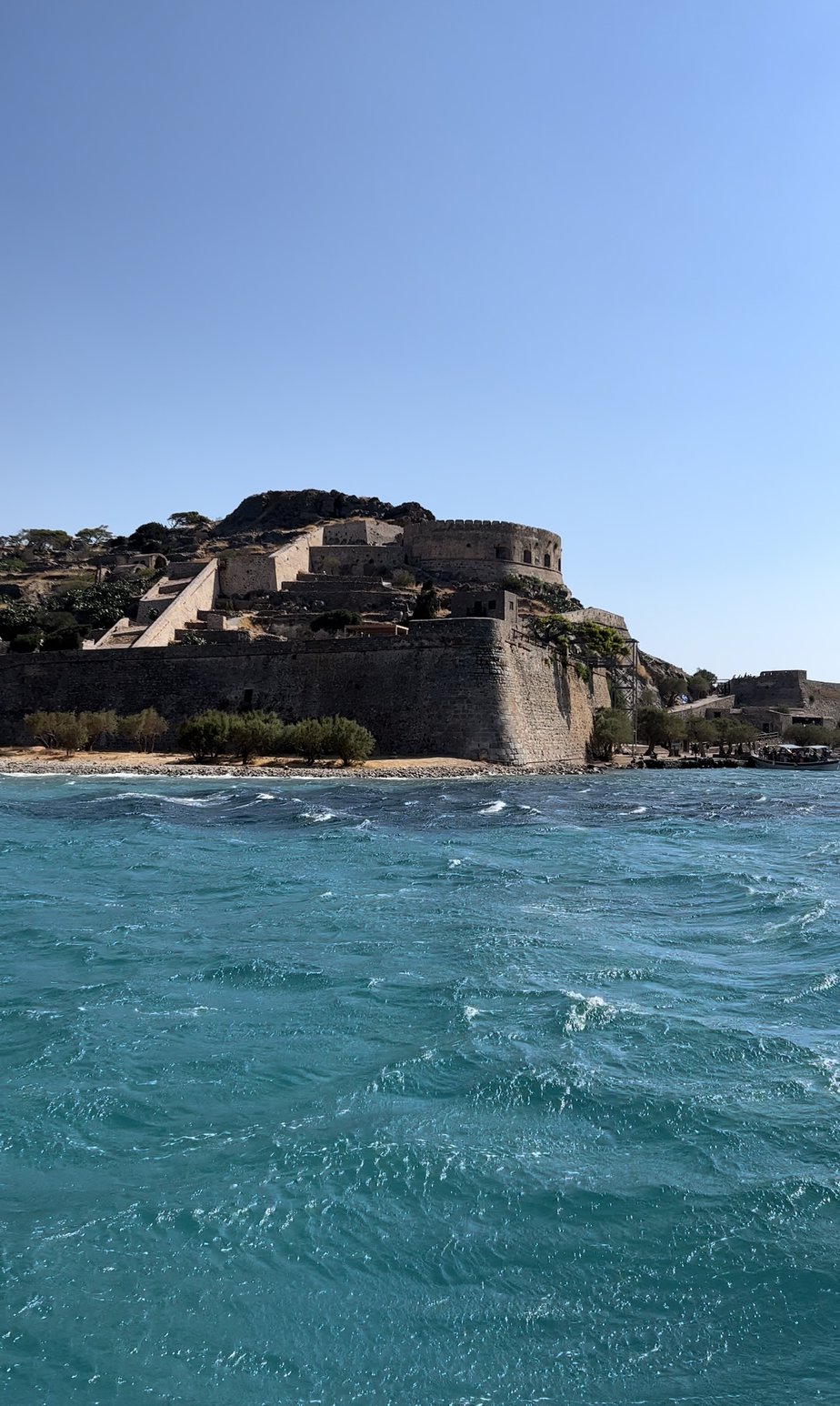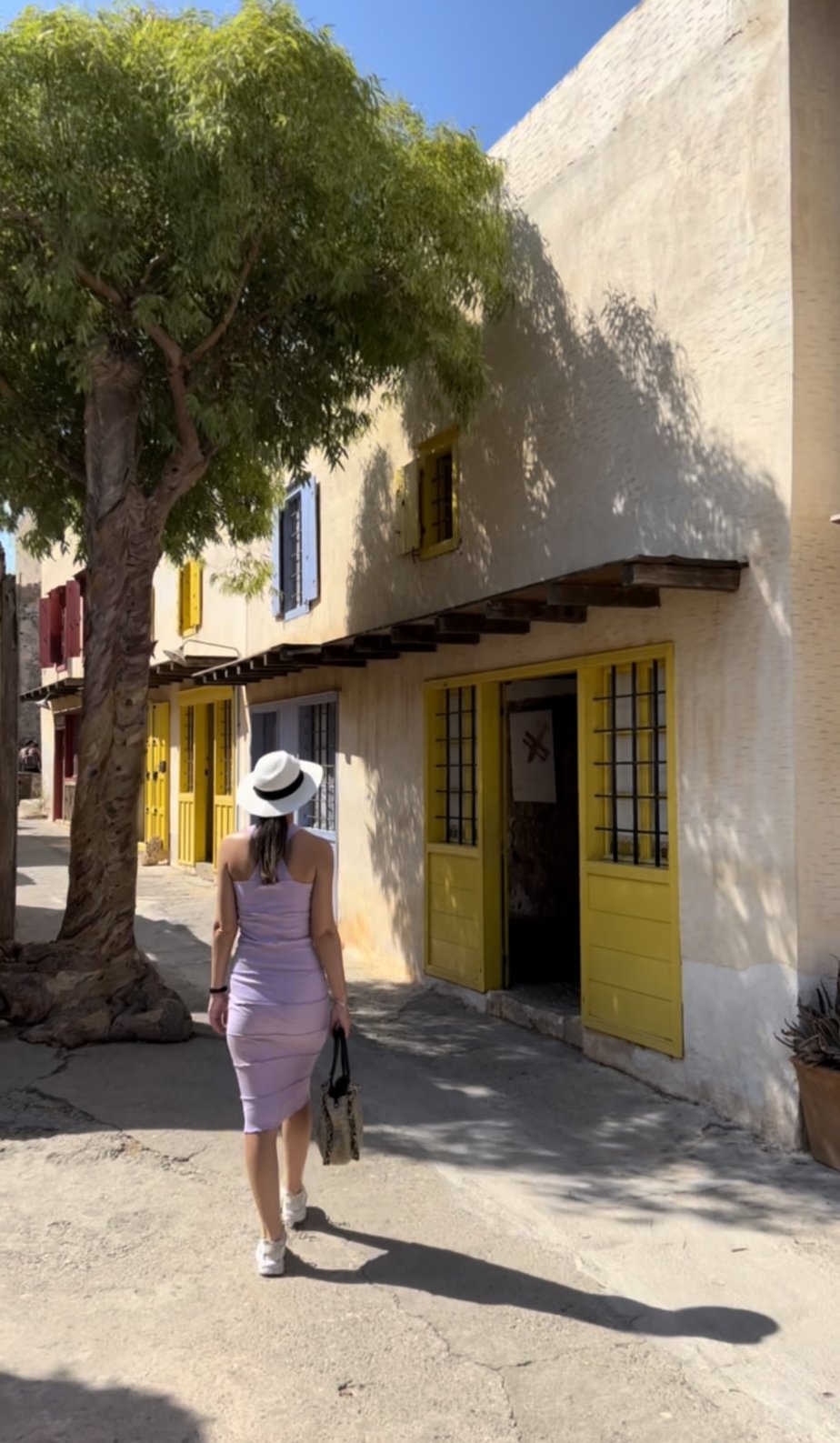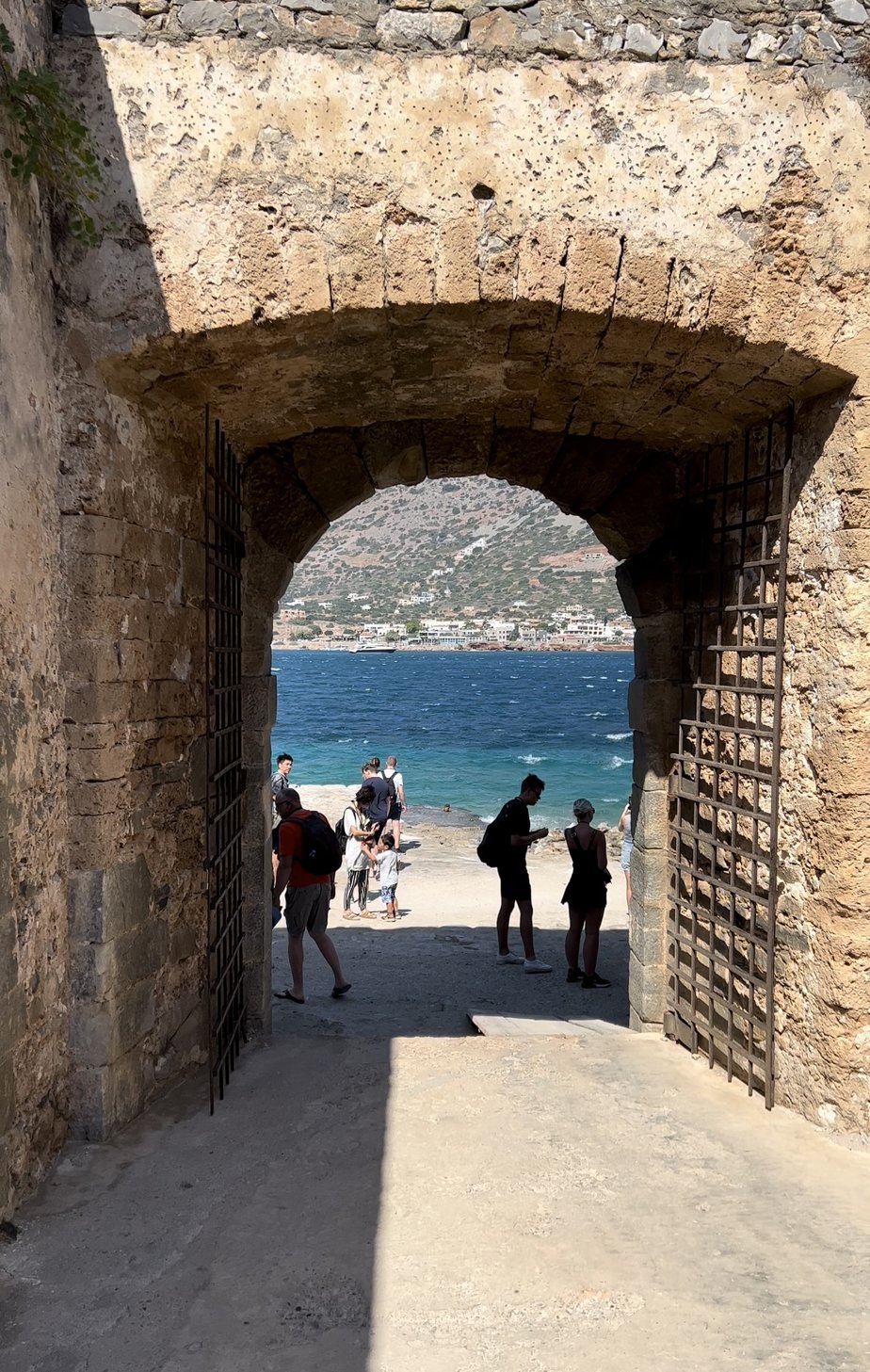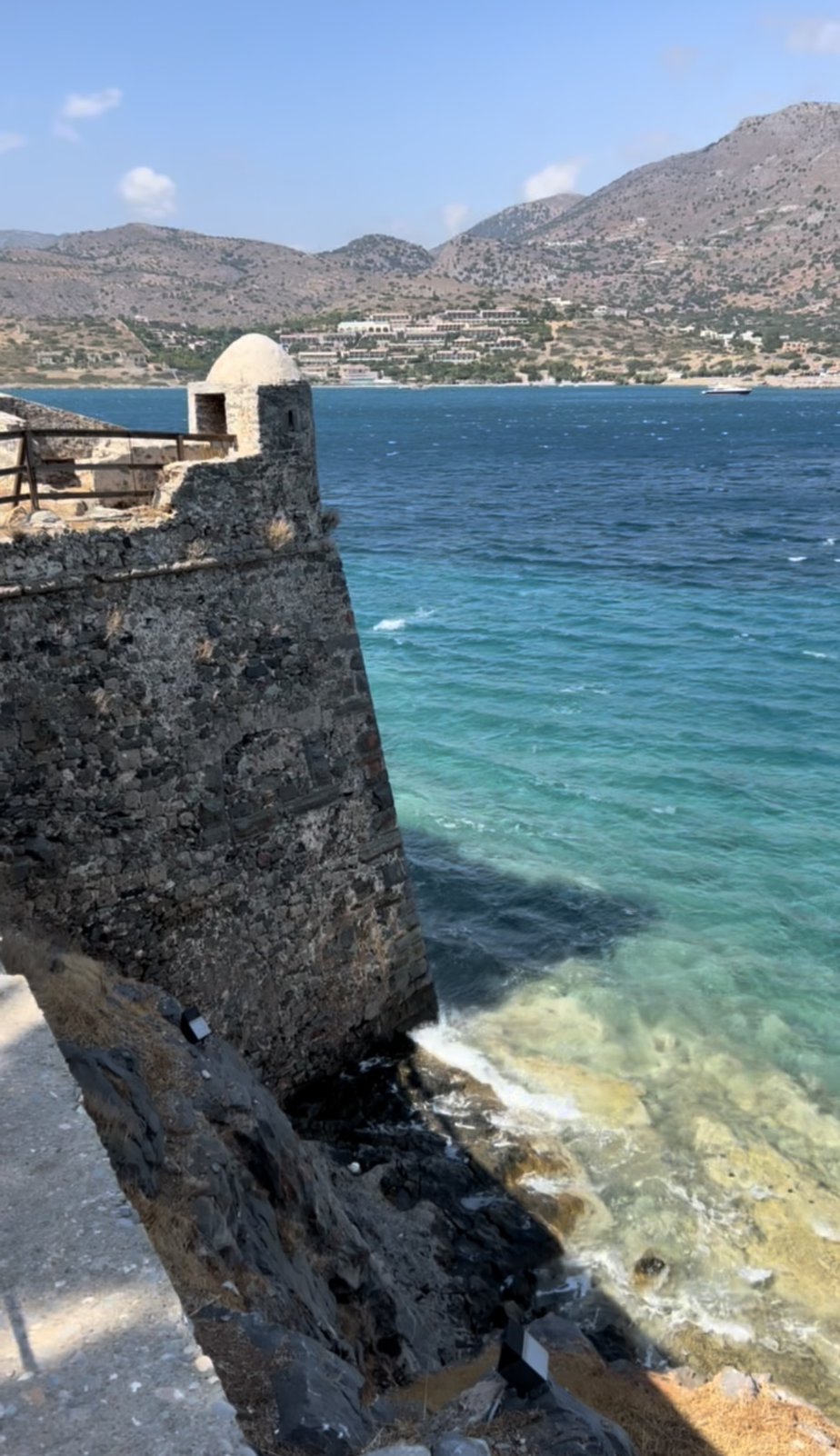 Visit Plaka
Once a humble fishing village, Plaka has changed considerably in recent years, and whilst it still retains that village feel, complete with narrow cobbled streets, colourful buildings and flowers everywhere, it now offers an outstanding shopping experience. You will find plenty of tiny shops selling local ceramics, jewellery and clothing, great for a little retail therapy.
The beach at Plaka is also well worth a visit, and again, the views across the water are spectacular.
Plaka has plenty of restaurants for those who are looking to experience some fantastic local dishes. I recommend Paliria. There are great views from the courtyard dining area and the food is incredible. Their spaghetti and clams dish was one of the best dishes I have eaten in a long time.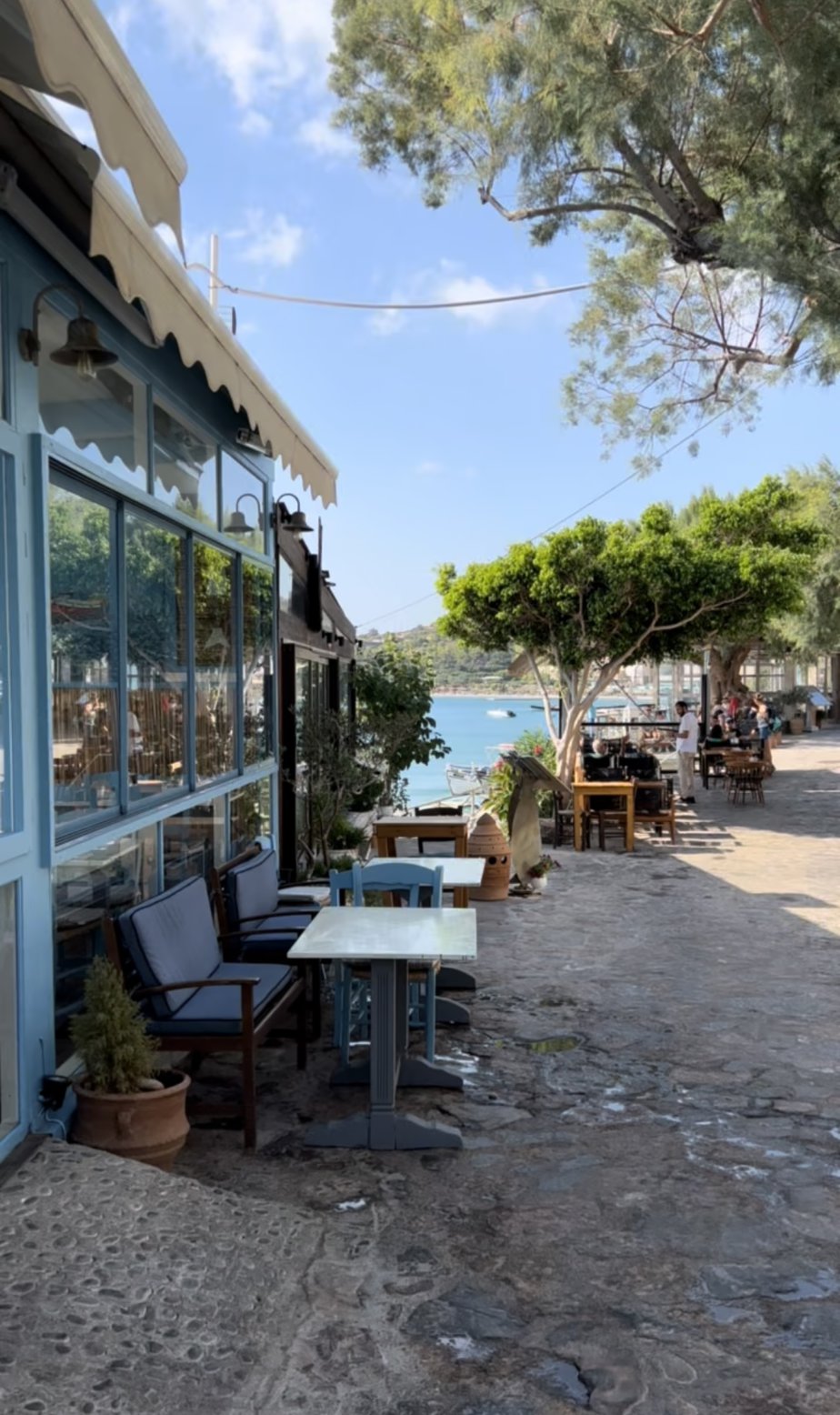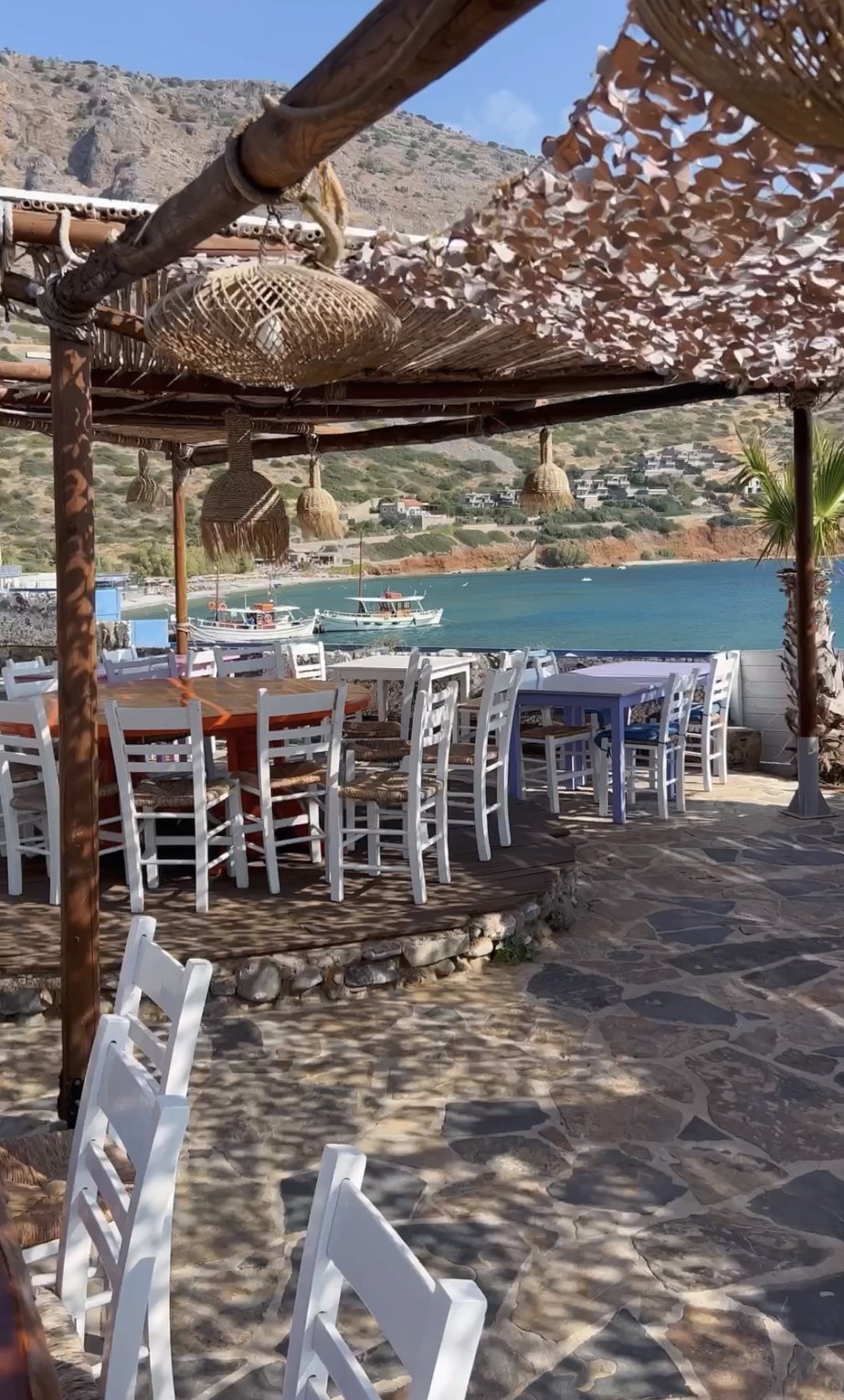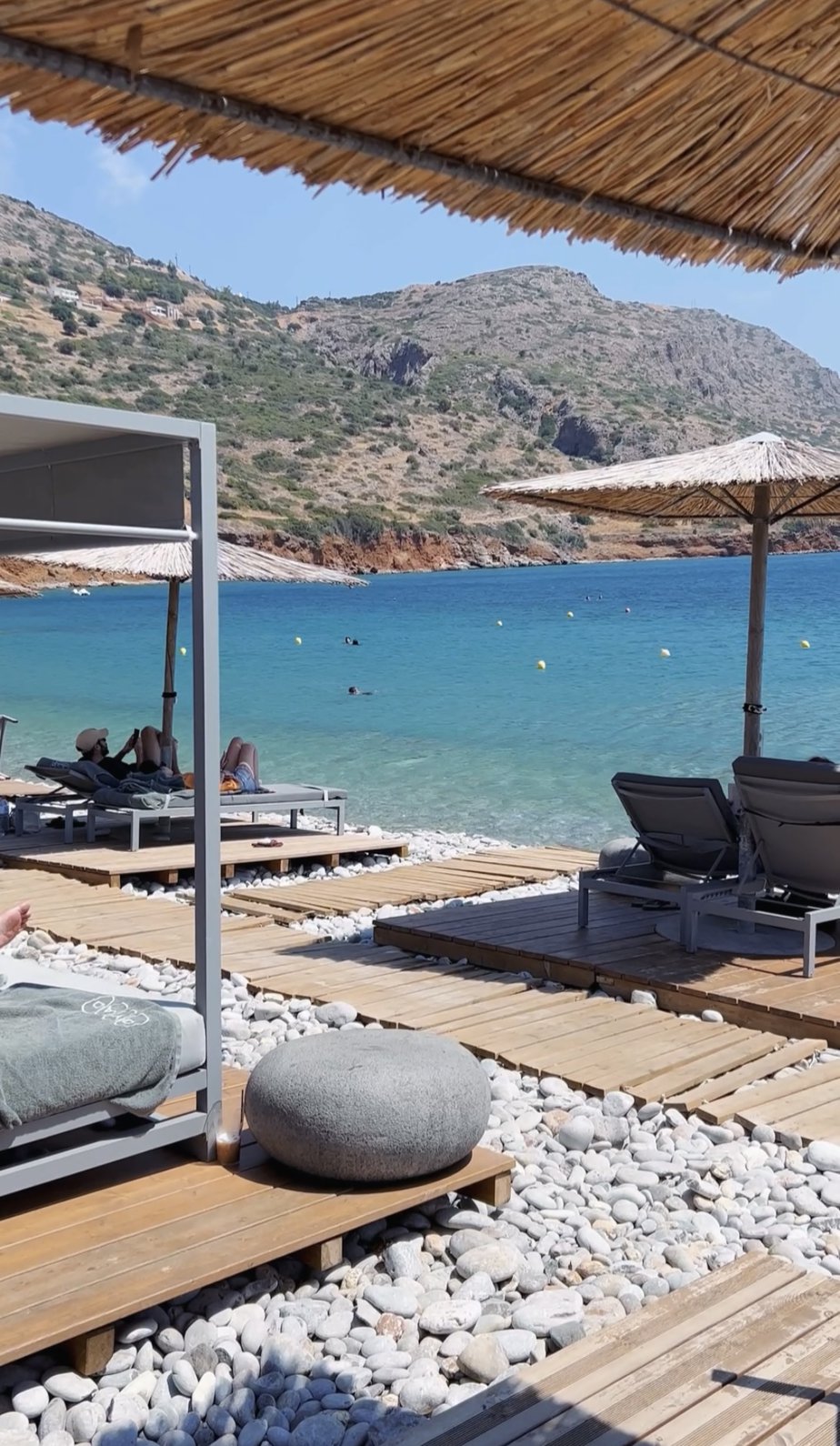 The Village of Elounda
If you want to venture a little further and explore even more of what Crete has to offer, then I really recommend a trip to the town of Elounda, which is just along the coast. This traditional location, which hasn't become too commercialised, has plenty to offer with plenty of little streets to explore and even more places to eat.
Elounda makes an excellent base for a leisurely walk, and a great place to start is with the harbour. Wherever you explore in Elounda, you are sure to be treated to plenty of stunning scenery with the bay on one side and the hills on the other. The Sunken City of Olous is a great place for a more coastal walk, although the underwater ruins are harder to see than you might expect.
The Little Blue Train, which runs between Plaka and Elounda, makes regular trips and is a great way to relax and see more of the beautiful local area.
The Town of Agios Nikolaos
Further down the coast from Plaka is the town of Agios Nikolaos, another destination that is worth exploring. The harbour is a mix of local fishing boats and superyachts, and there is a really exciting cultural vibe to the town itself. Lake Voulismeni is one of the most visited, and most photographable sites in the area, and Voulisma beach is undoubtedly a site not to be missed. With its incredible turquoise waters, this has been voted one of the best beaches to visit whilst in Crete. As with most of the picturesque villages and towns, you will be spoilt for choice when it comes to places to eat.
Watch the video of my stay here:
This was a sponsored promotion however, all opinions are my own.