I recently had the opportunity to stay in Bristol, a stunning city that straddles the River Avon. This once prosperous maritime city is now a cultural hub with a great industrial and cultural heritage. If you have never visited Bristol then you might want to make sure you add it to your list of places to visit, as you won't be disappointed. This is a great location with plenty of variety for everyone.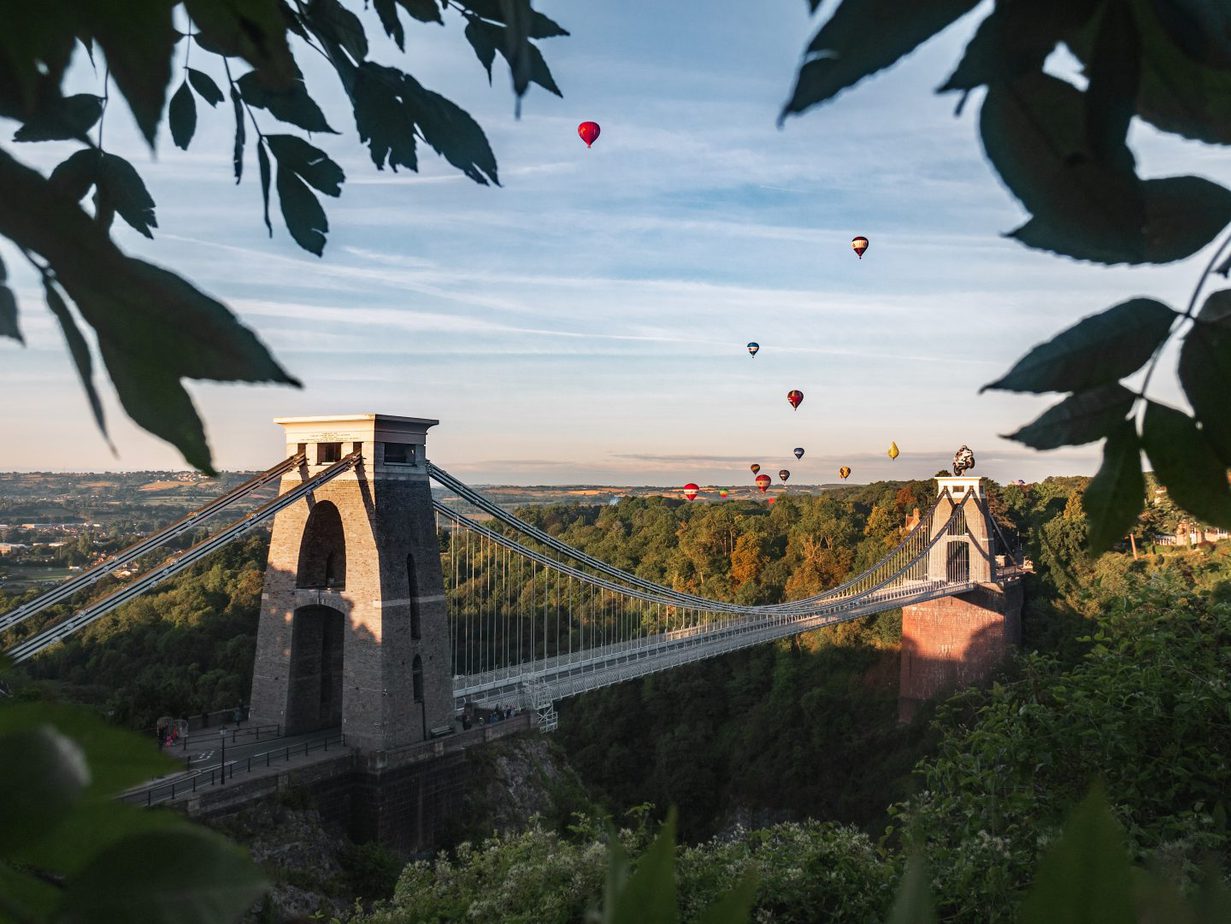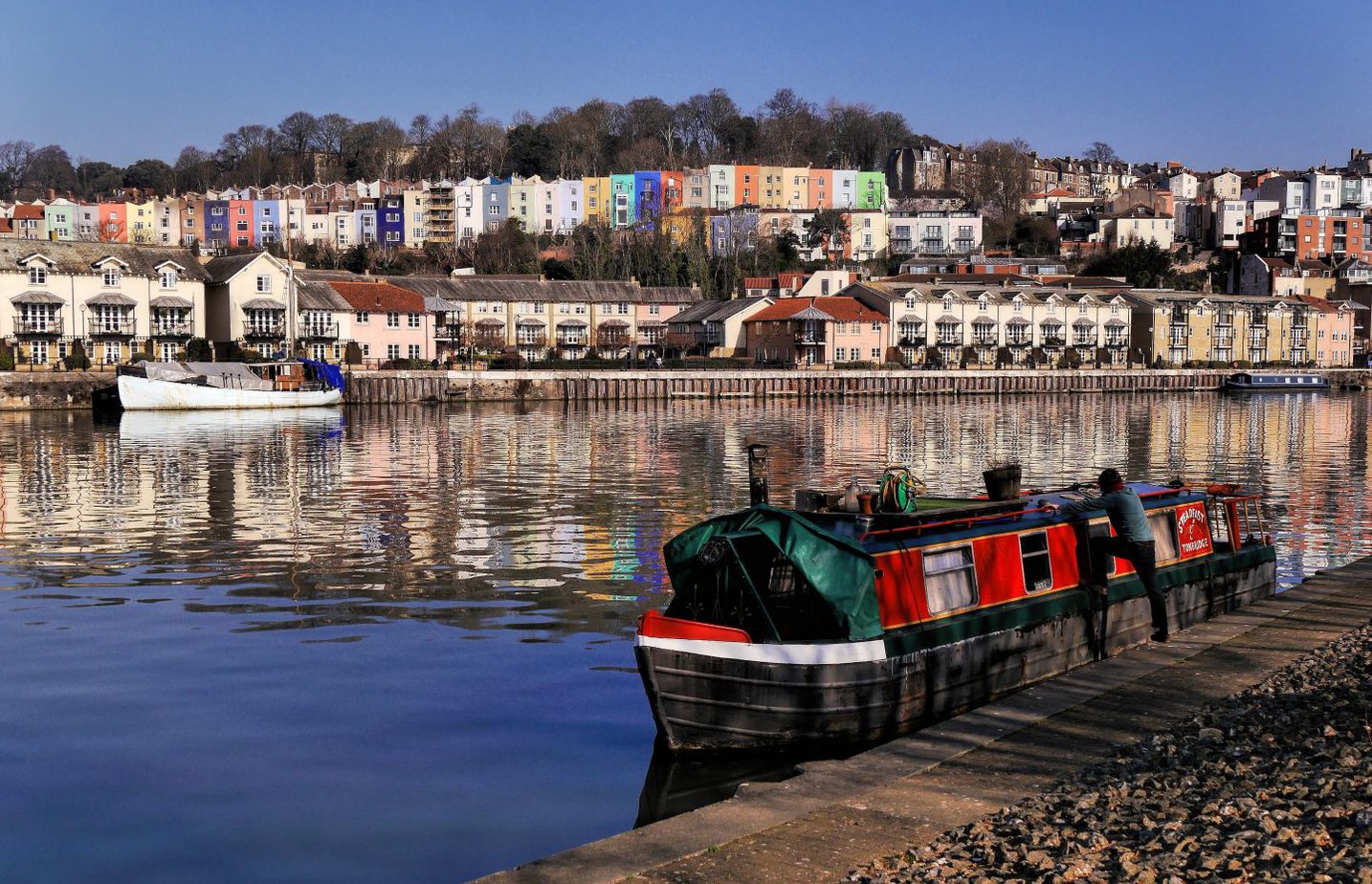 Stay at the Avon Gorge Hotel
This stunning hotel is now a part of the Hotel du Vin family and is superbly situated with incredible panoramic views of both the Avon Gorge and the Clifton Suspension Bridge. The hotel itself has recently undergone a rather significant project of renovation and has been redesigned with more than a passing nod its surroundings and the history of the local area. It really is one of those little gems that welcomes you the moment you walk through the door.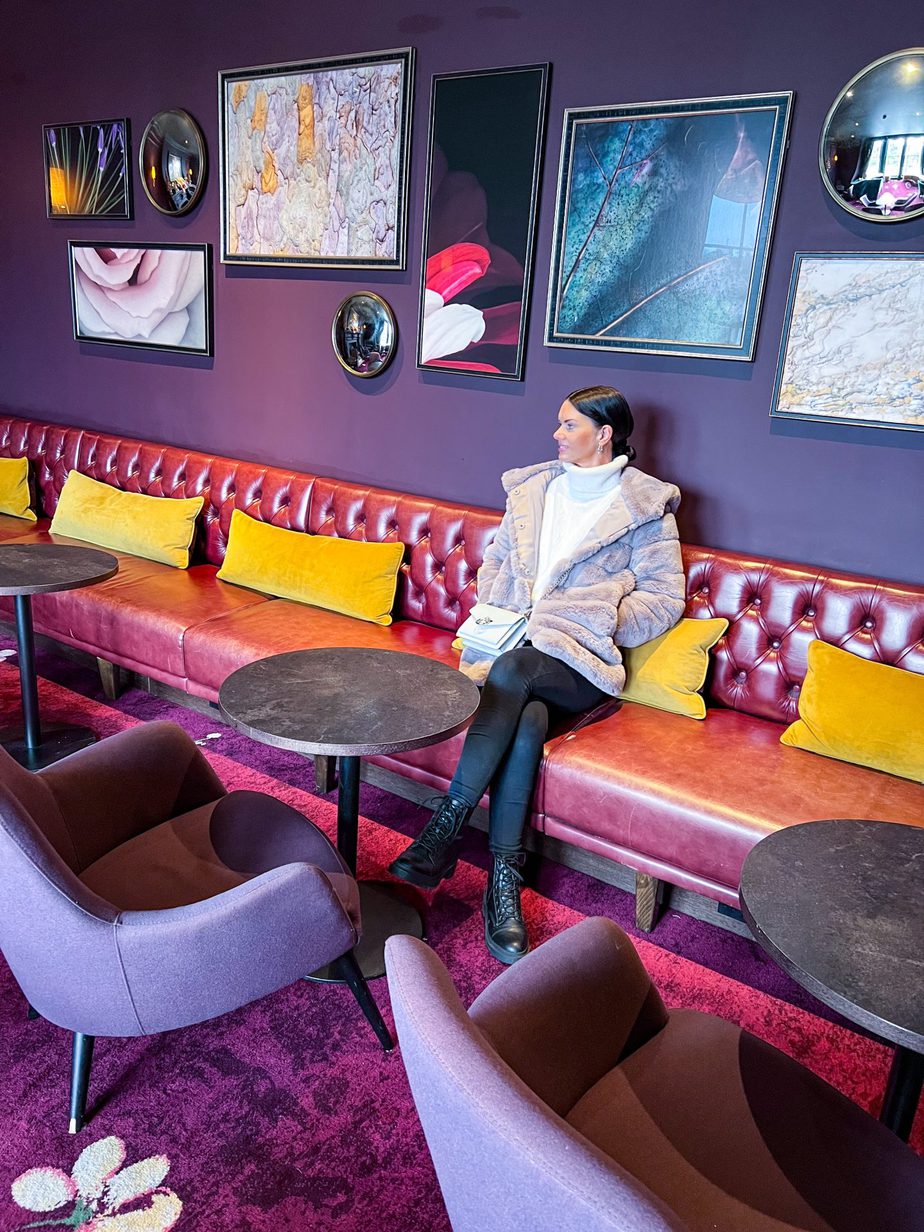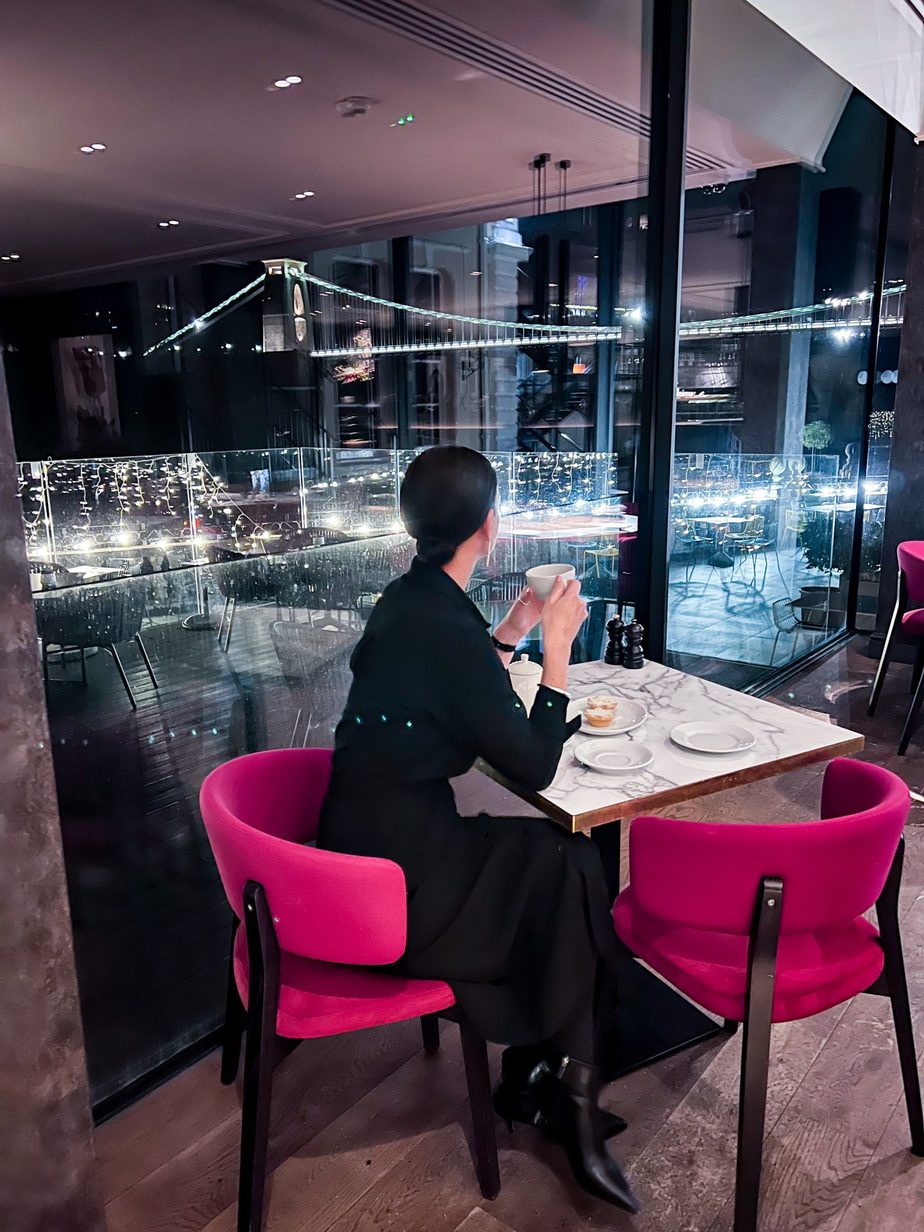 My room was an elegant, modern, and thoroughly luxurious space with all of the amenities you could wish for. The Hotels restaurant Goram & Vincent; named after the brothers in a local legend, offers some incredible food. The menu, which may be a little smaller than you would expect, makes use of locally sourced ingredients where possible, and what it lack in quantity it more than makes up for in quality. An array of incredible sounding dishes are sure to have you salivating as you try to make your decision of what to order next.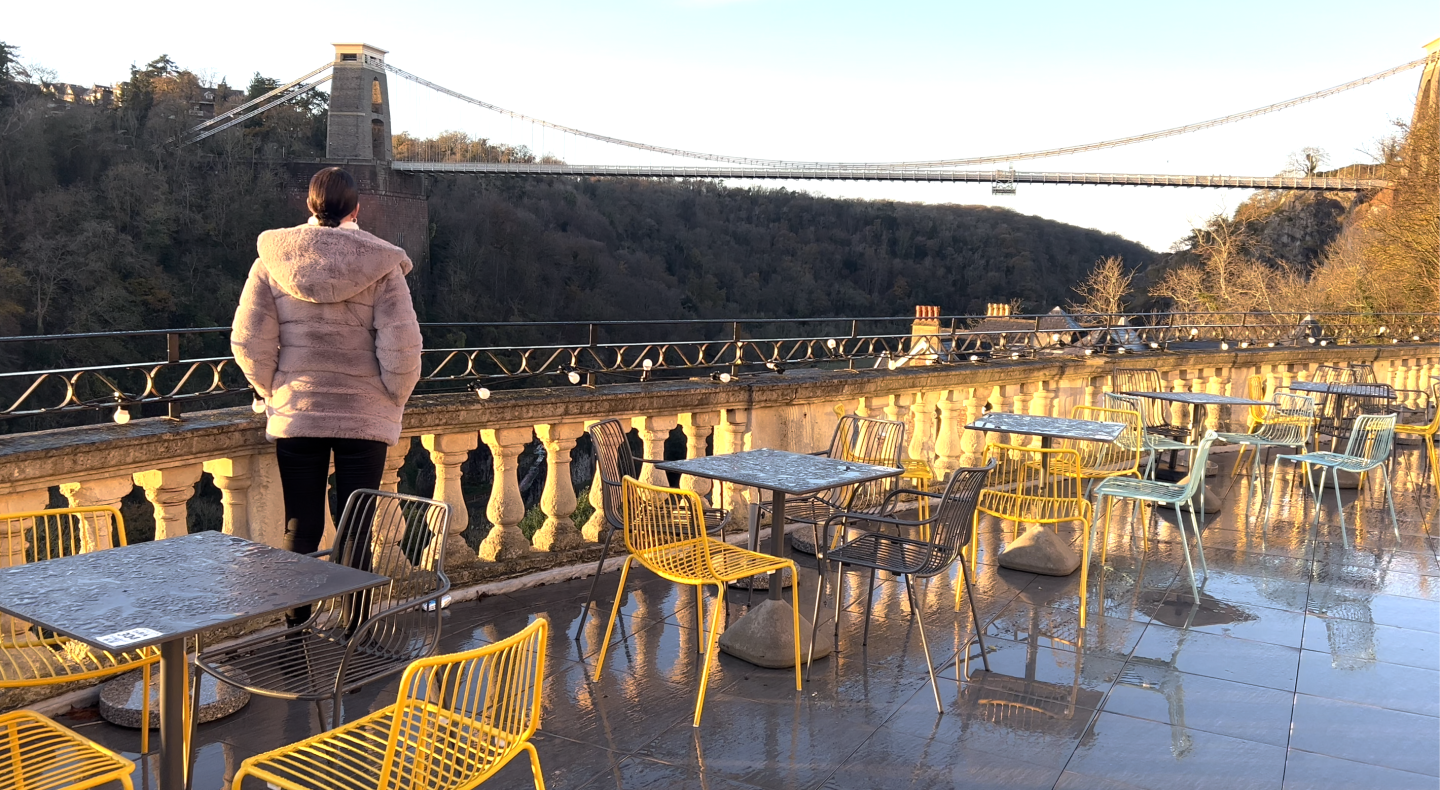 See the amazing view at night:
See my walkthrough of the hotel on YouTube:
Light Up Bristol Christmas Experience
Of course, this close to Christmas I wanted to make sure that I took advantage of everything, both festive and non-festive, that the local area had to offer. There is something rather magical about taking a stroll on a cold winter's evening and being able to look at stunning illuminations, and that magic is still there whether you are an adult or a child. Light Up Bristol is a beautiful, illuminated walking experience through the grounds of the Ashton Court Estate and well worth a visit. My favourite part was the light show on the side of the mansion house, it was a magical ending to the experience. Light Up Bristol is on at the Ashton Court Estate from 19th November – 24th December 2021.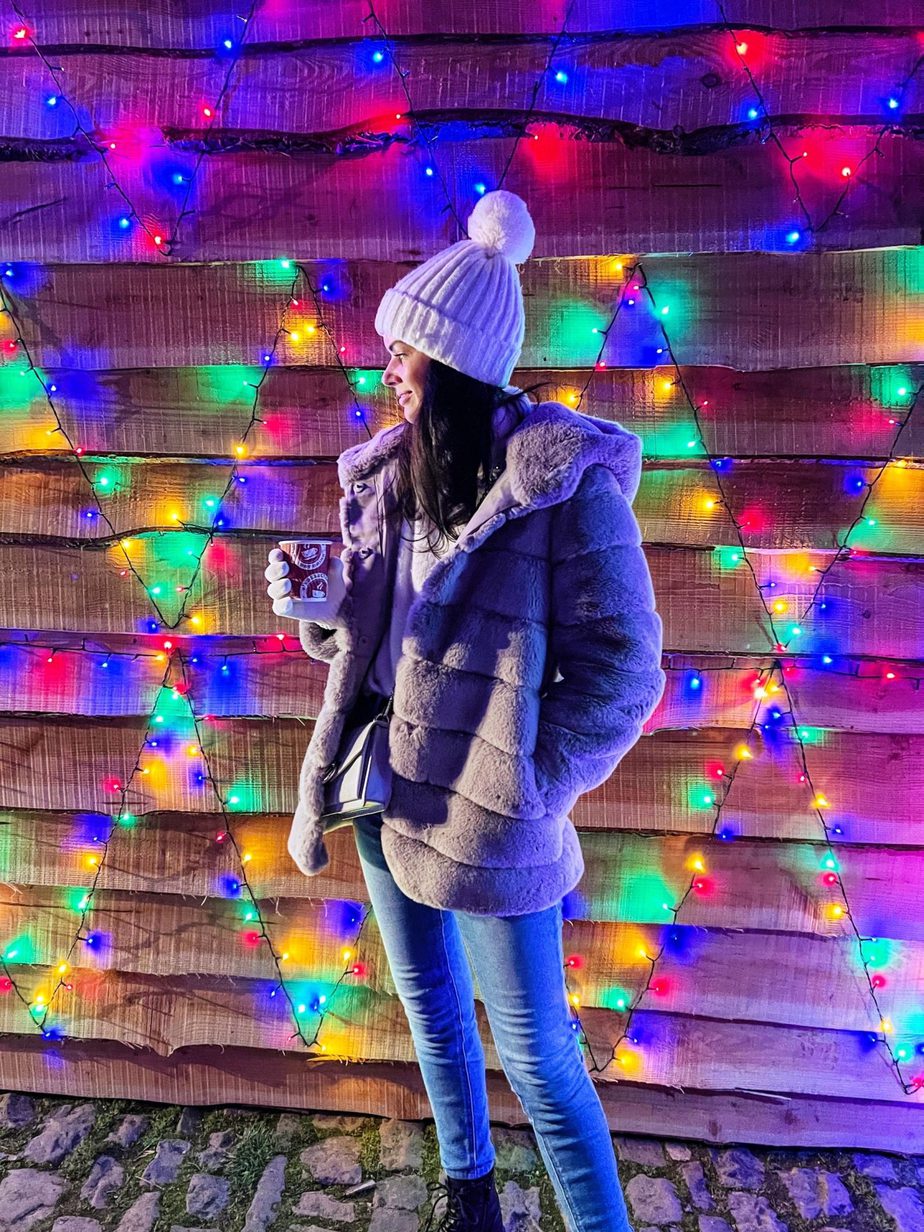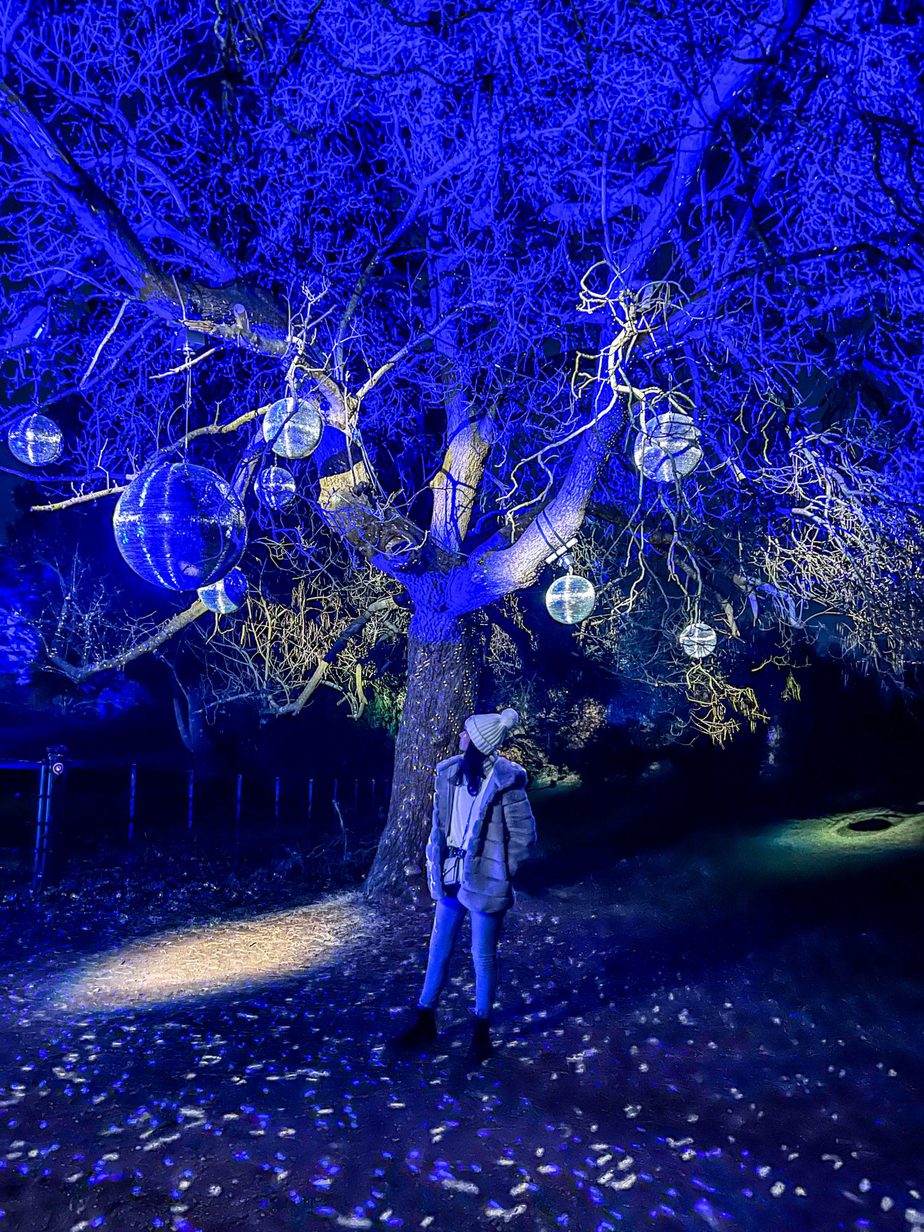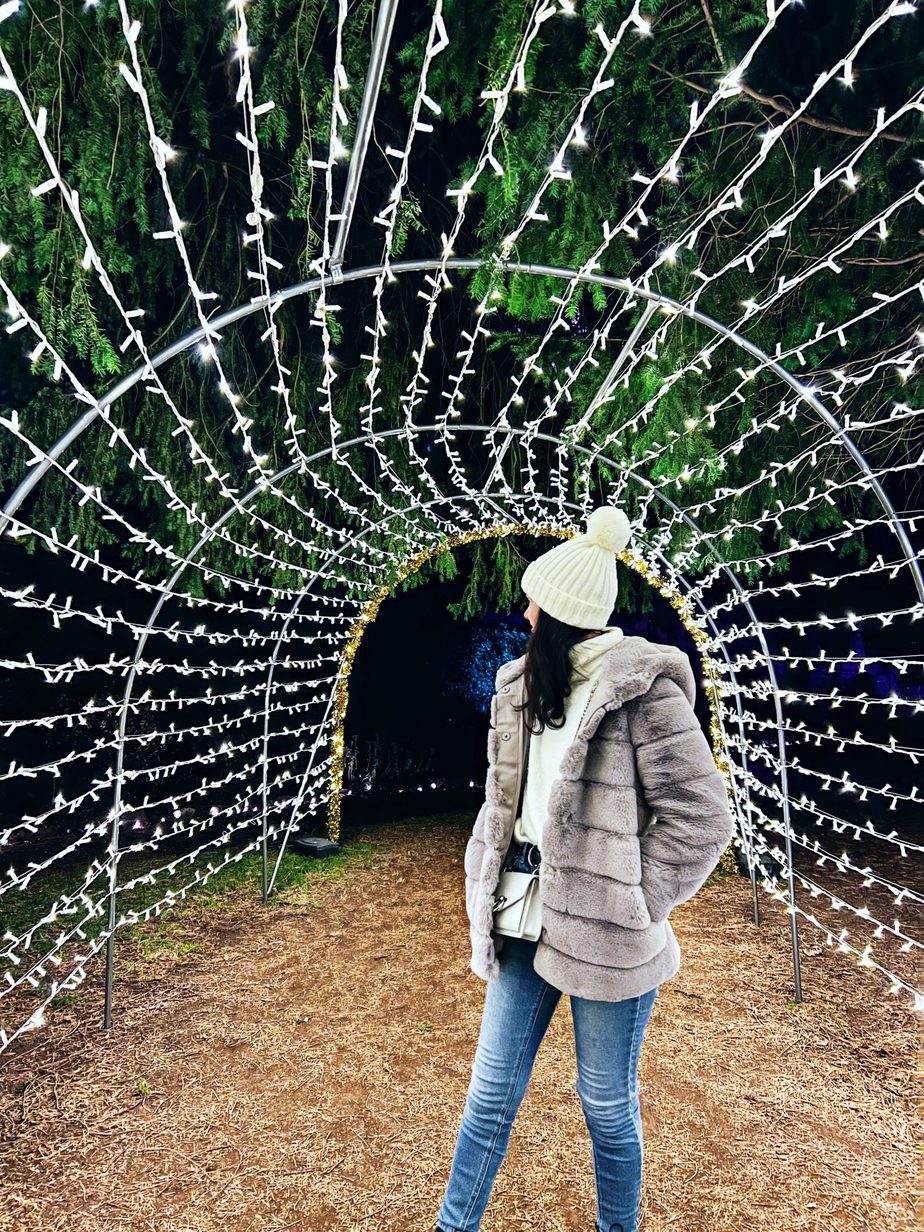 See my short walkthrough video here:
Millennium Square Vintage Winter Wonderland
The annual Vintage Winter Wonderland in the heart of Bristol offers a range of Christmassy flavours and is a great way to really get into the Christmas mood. The Observation wheel on Anchor Square offers some incredible views of the historic harbour. However, I was glad to warm up afterwards with a nice warm glass of mulled wine at one of the nearby stalls. They offer all of the festive favourites including some rather indulgent hot chocolate. The Wonderland is a fantastic collection of vintage style fairground rides and food and drink stalls offering a sample of German flavours mixed with British ones. It offers the perfect combination of a German Christmas market with an old-fashioned British fairground. Vintage Winter Wonderland is open at Millennium Square 11th November- 3rd January.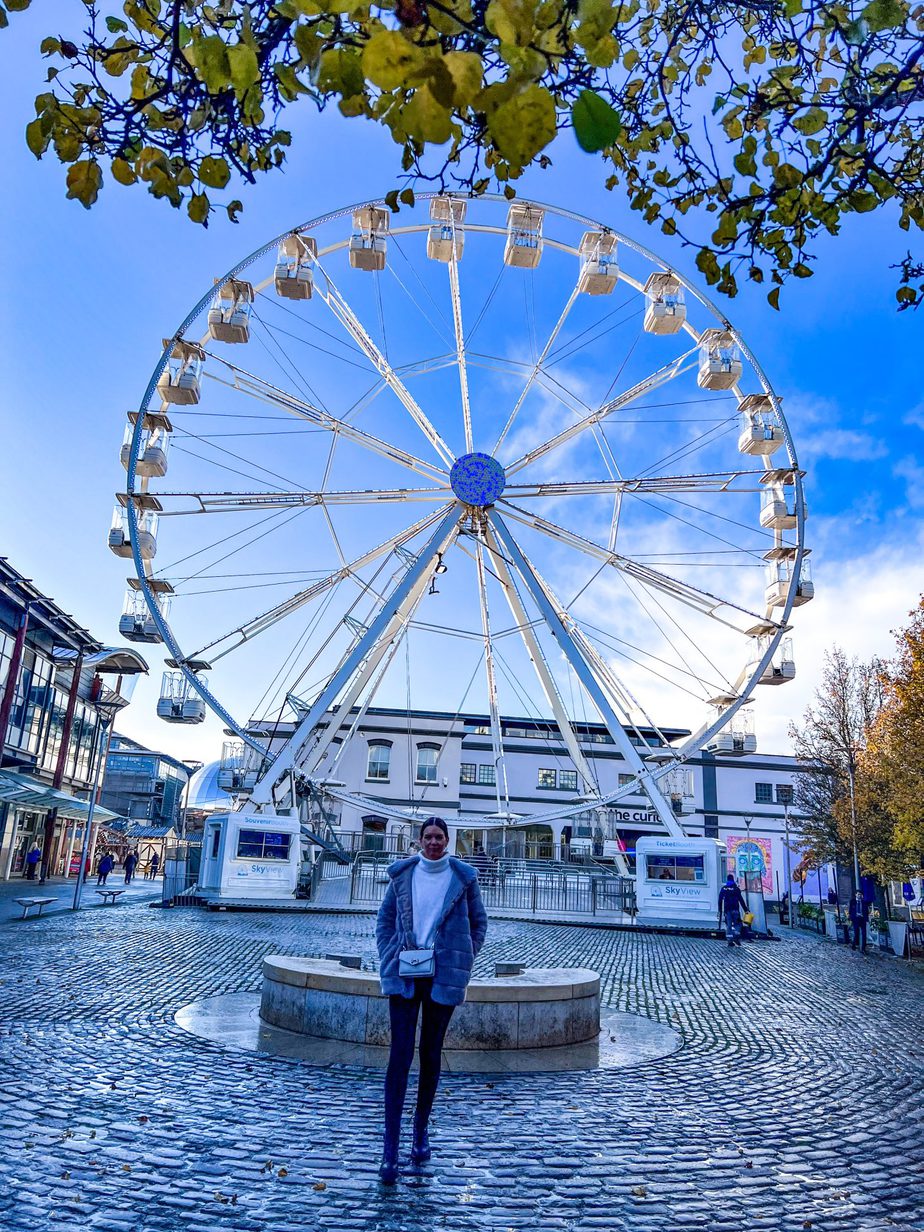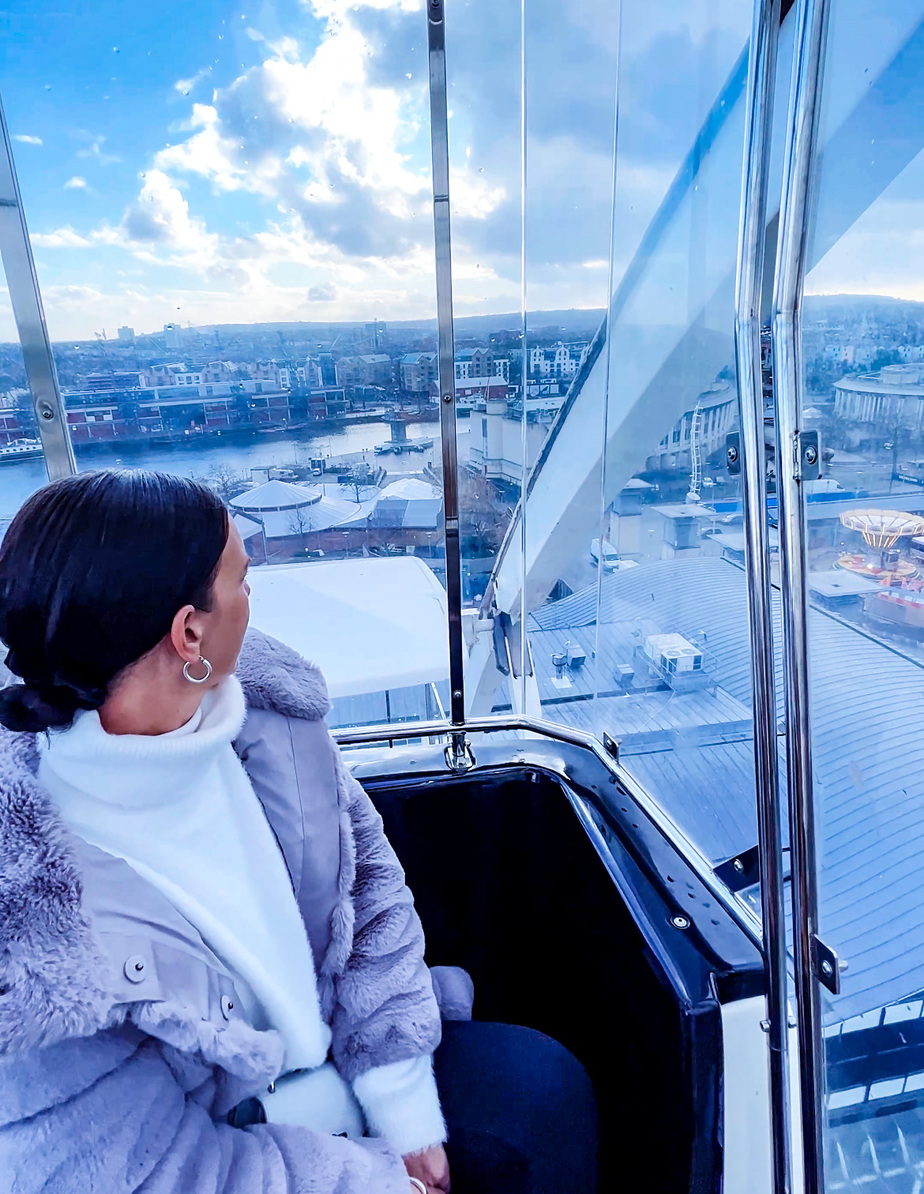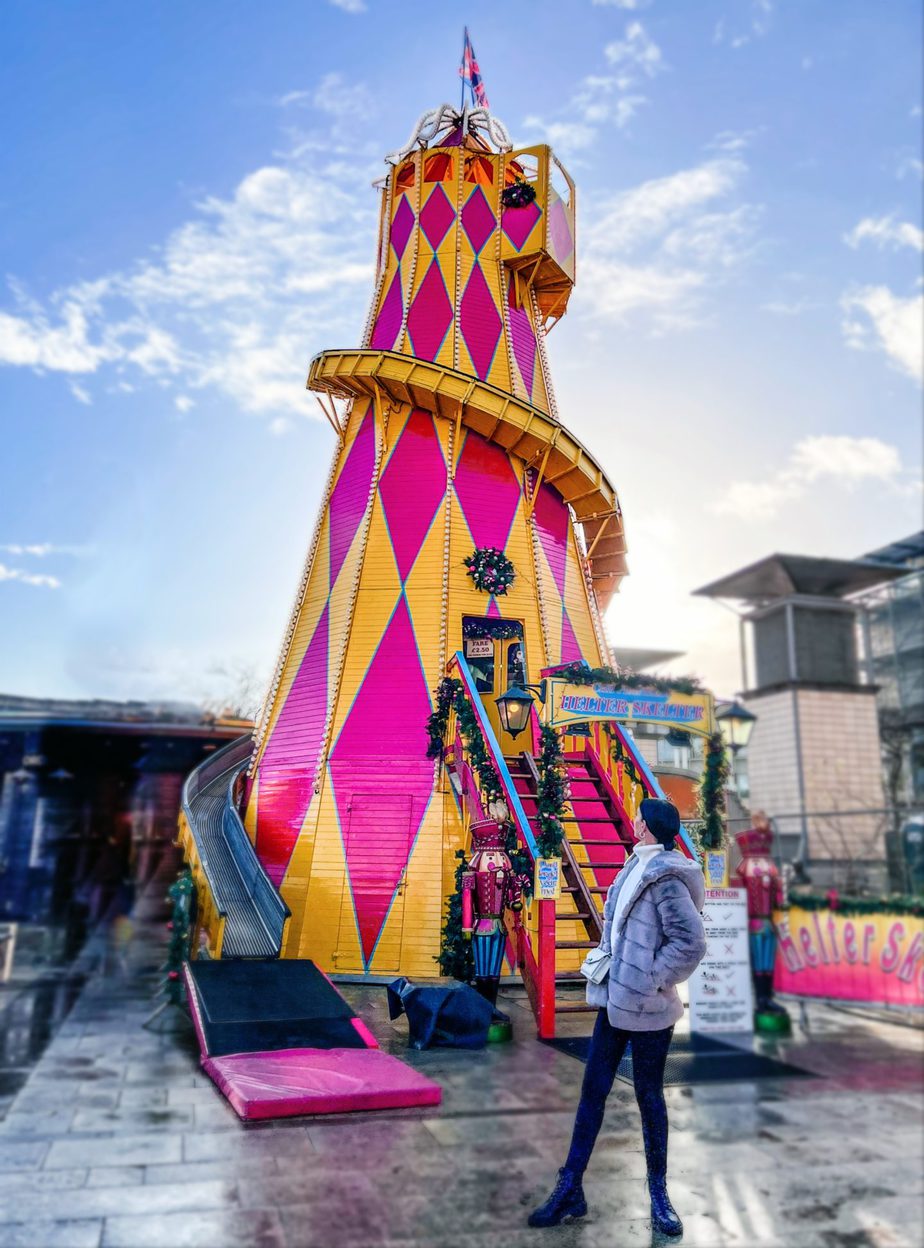 See my short video walkthrough here:
Where the Wall – Self-guided art tour
When I found out about this Covid-safe and relatively new art experience in Bristol I have to admit I was intrigued. Signing up is really easy. You are sent a code that is valid for use for 24 hours and can be shared with two devices, which is handy. This is a unique tour that takes in 13 locations of significant importance to Banksy dotted all over the city. Through your phone you can receive a running commentary by one of the leading authorities on the graffiti artist, John Nation. The tour is designed to be used as a walking tour and I loved the added bonus of additional information about the places I passed between one point and the next on the tour.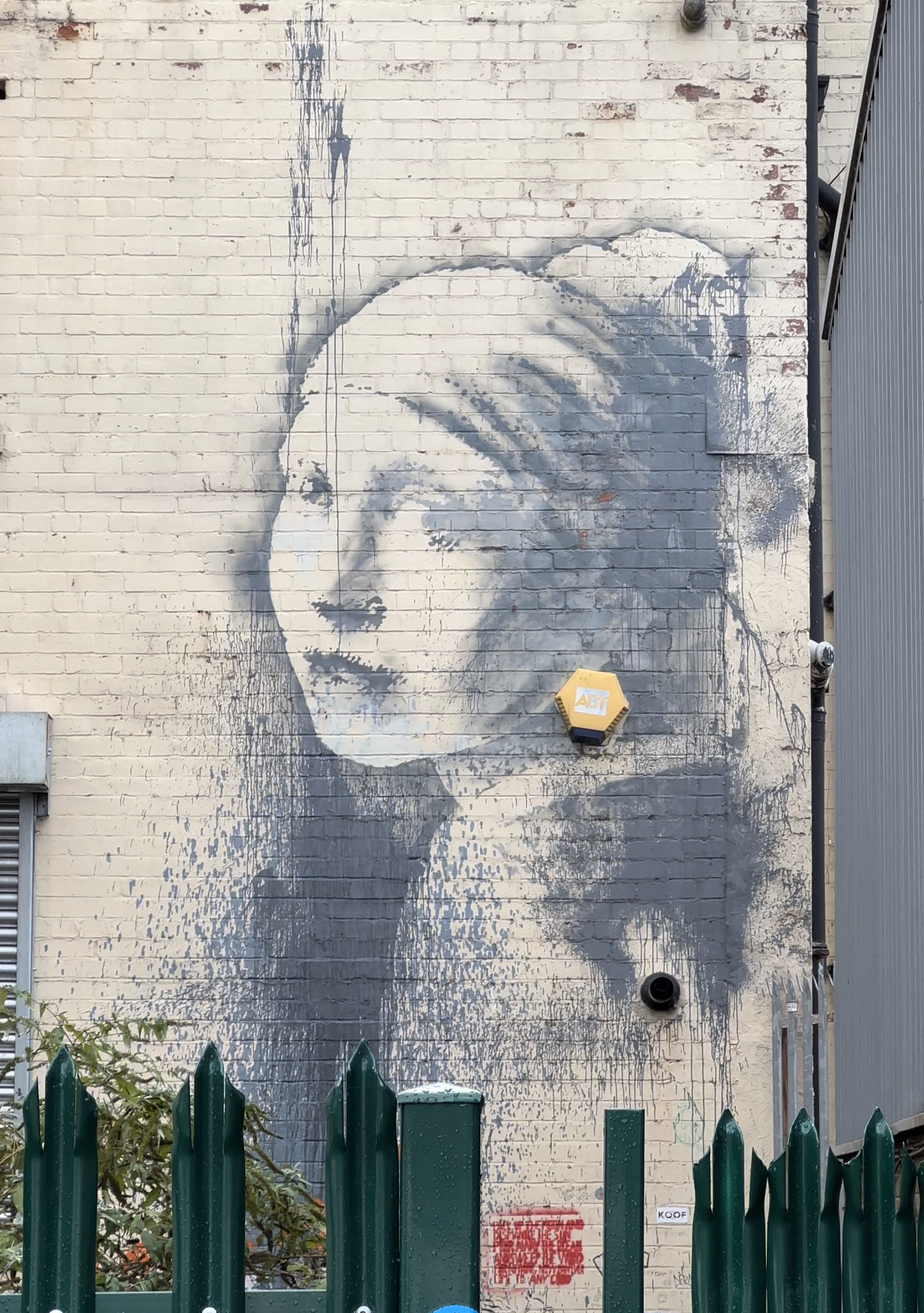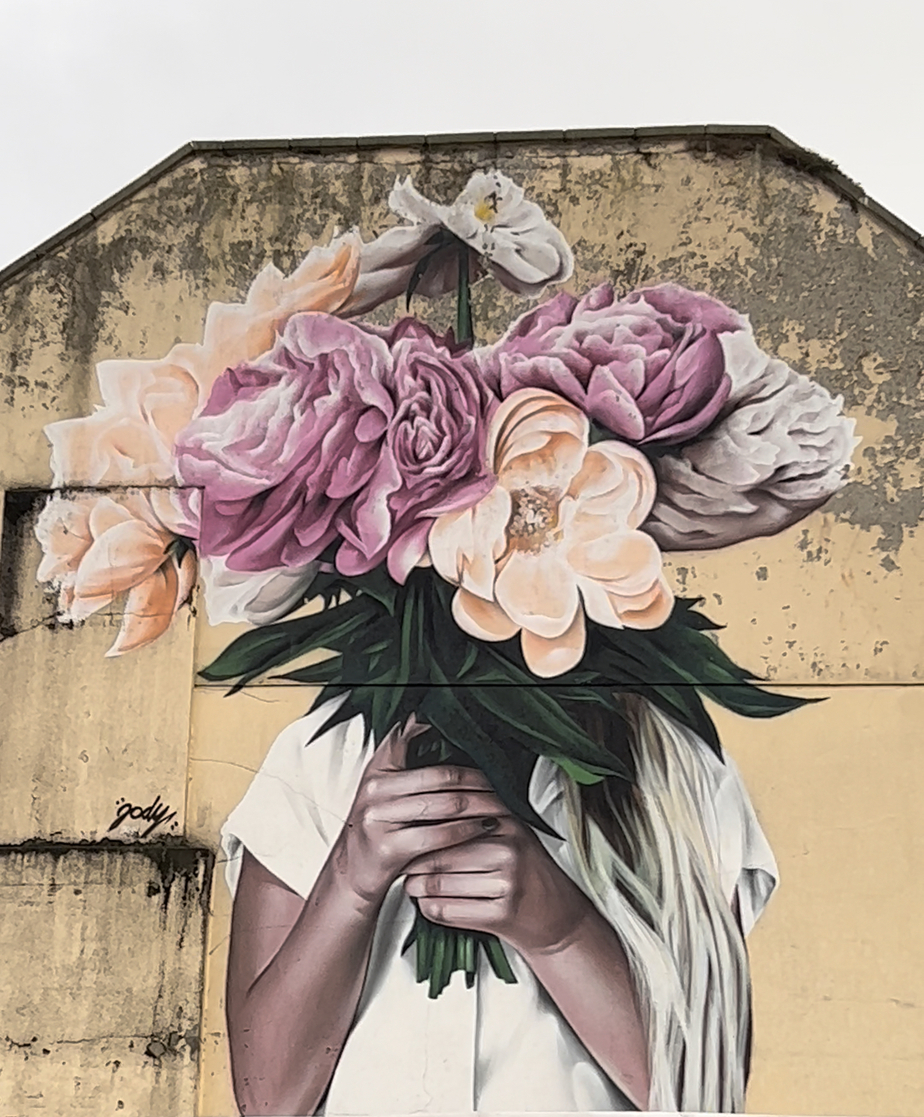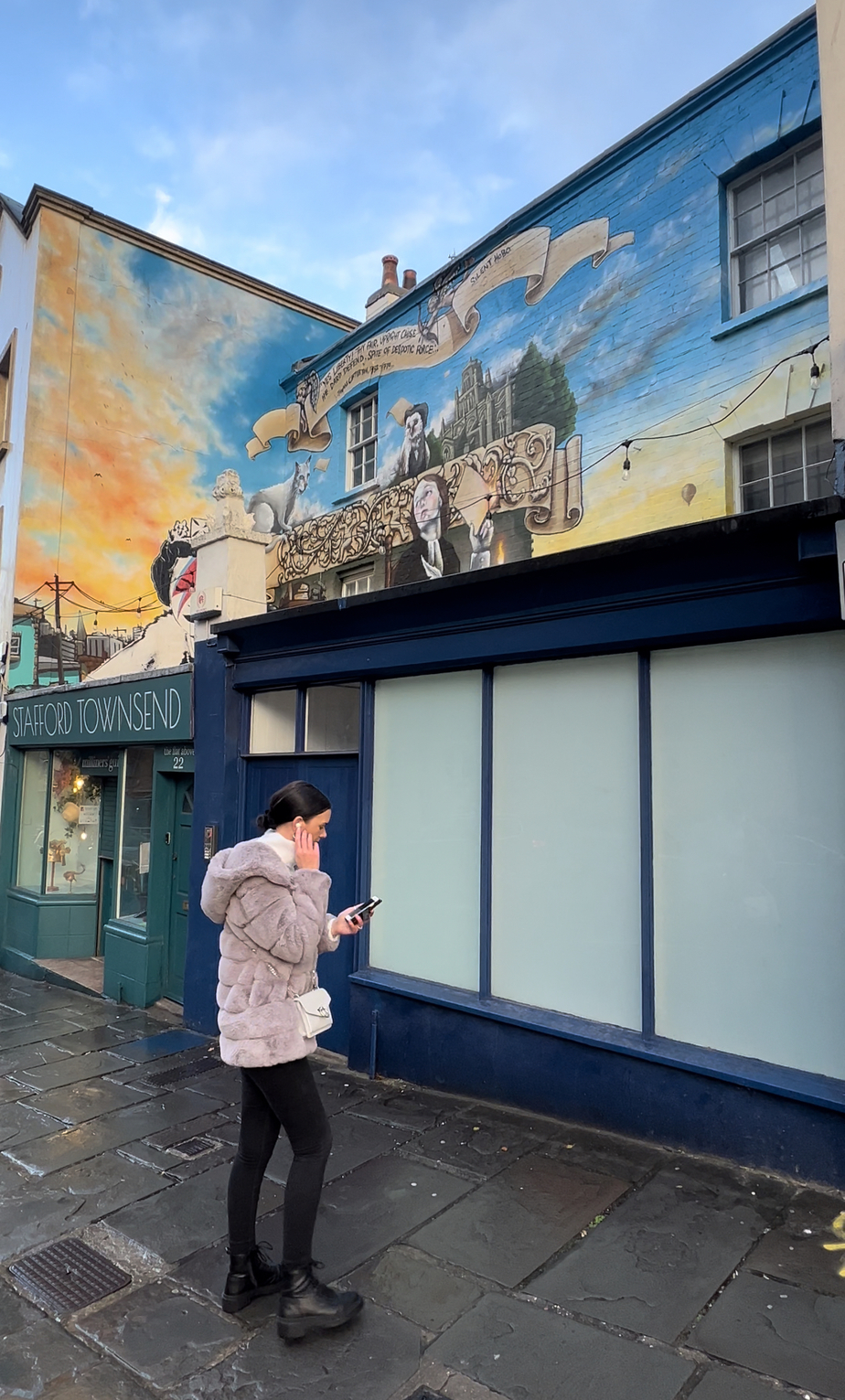 Bristol Museum and Art Gallery
Another place well worth visiting during a stay in Bristol is the Bristol Museum and Art Gallery. I was there to see the Grayson Perry Exhibition, which is a collection of pictures from Grayson's Art Club, the hit TV series. This truly powerful exhibition showcases pictures painted by celebrities and members of the public and is inspired by peoples experiences during the pandemic. If you visit just one place in Bristol, then it really should be this exhibition it is inspirational. The Grayson Perry Exhibition is on until 4th September 2022.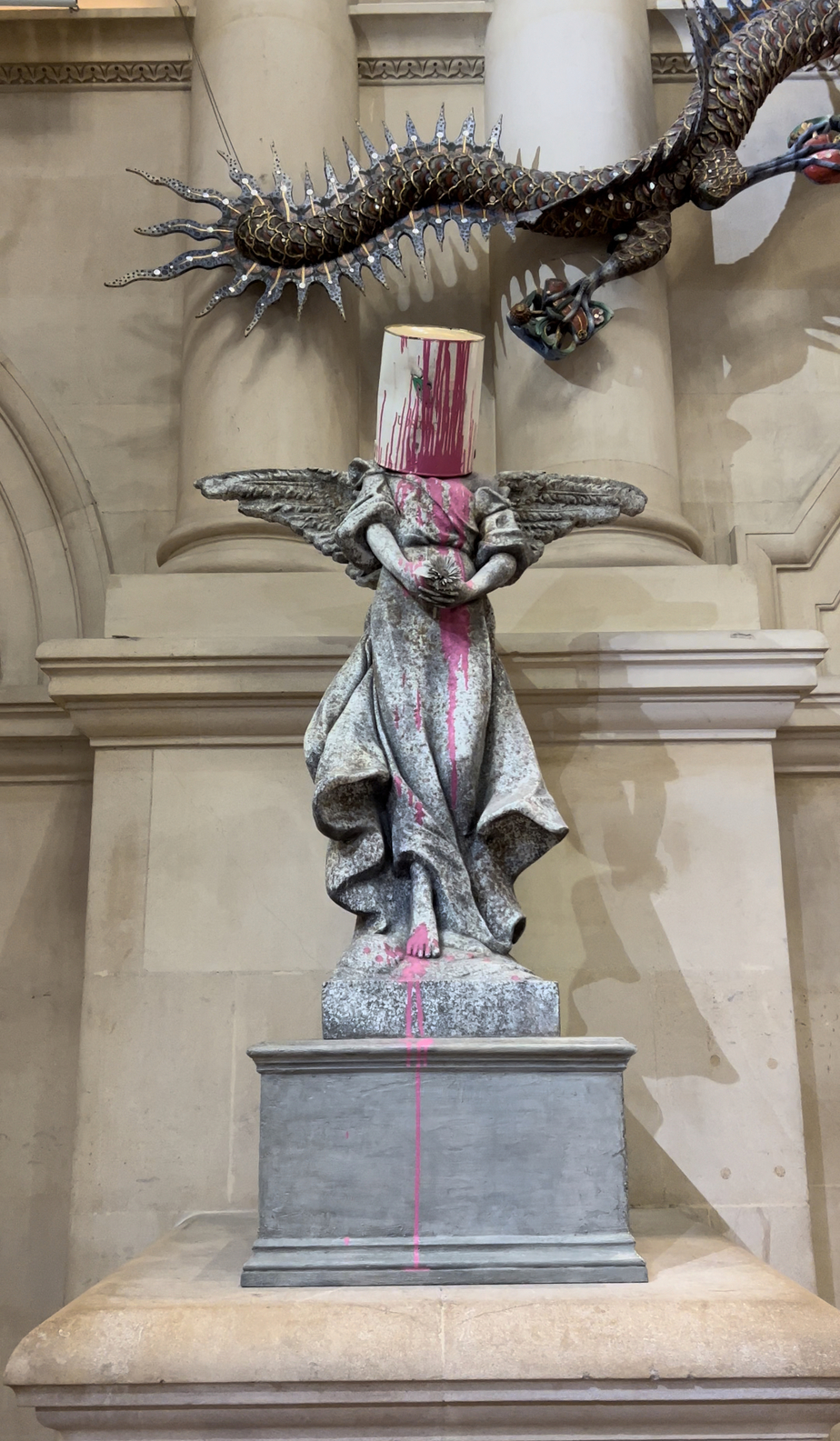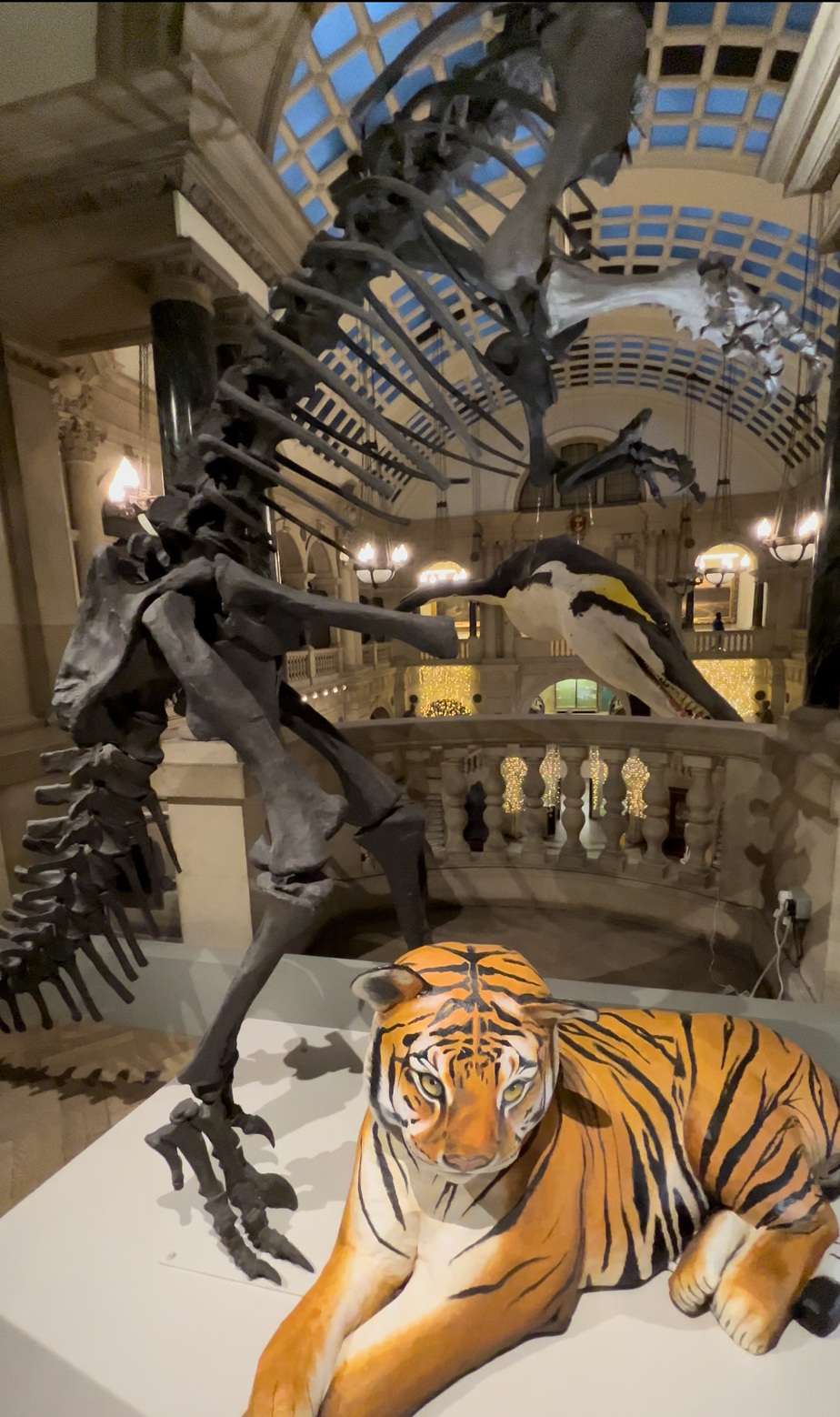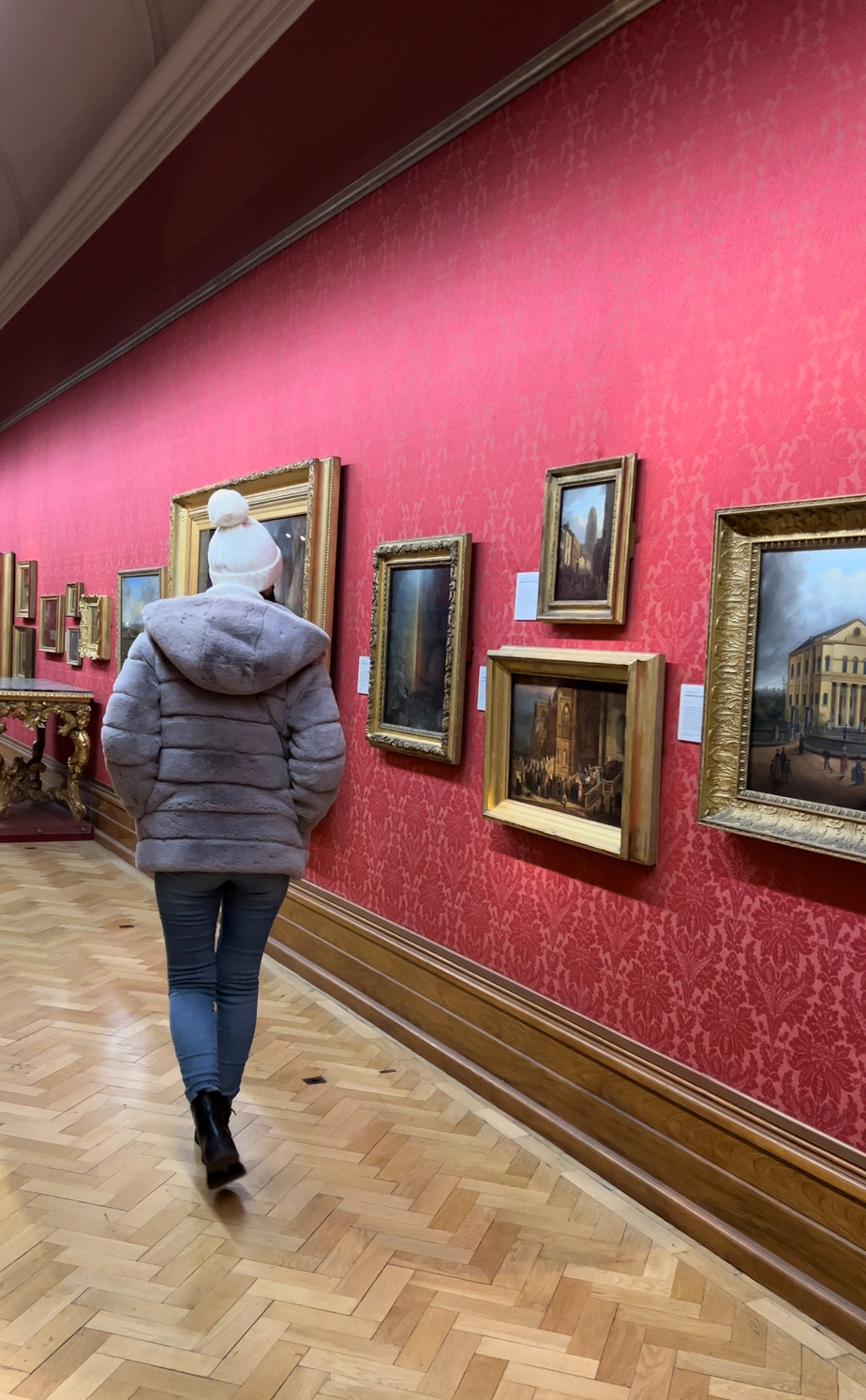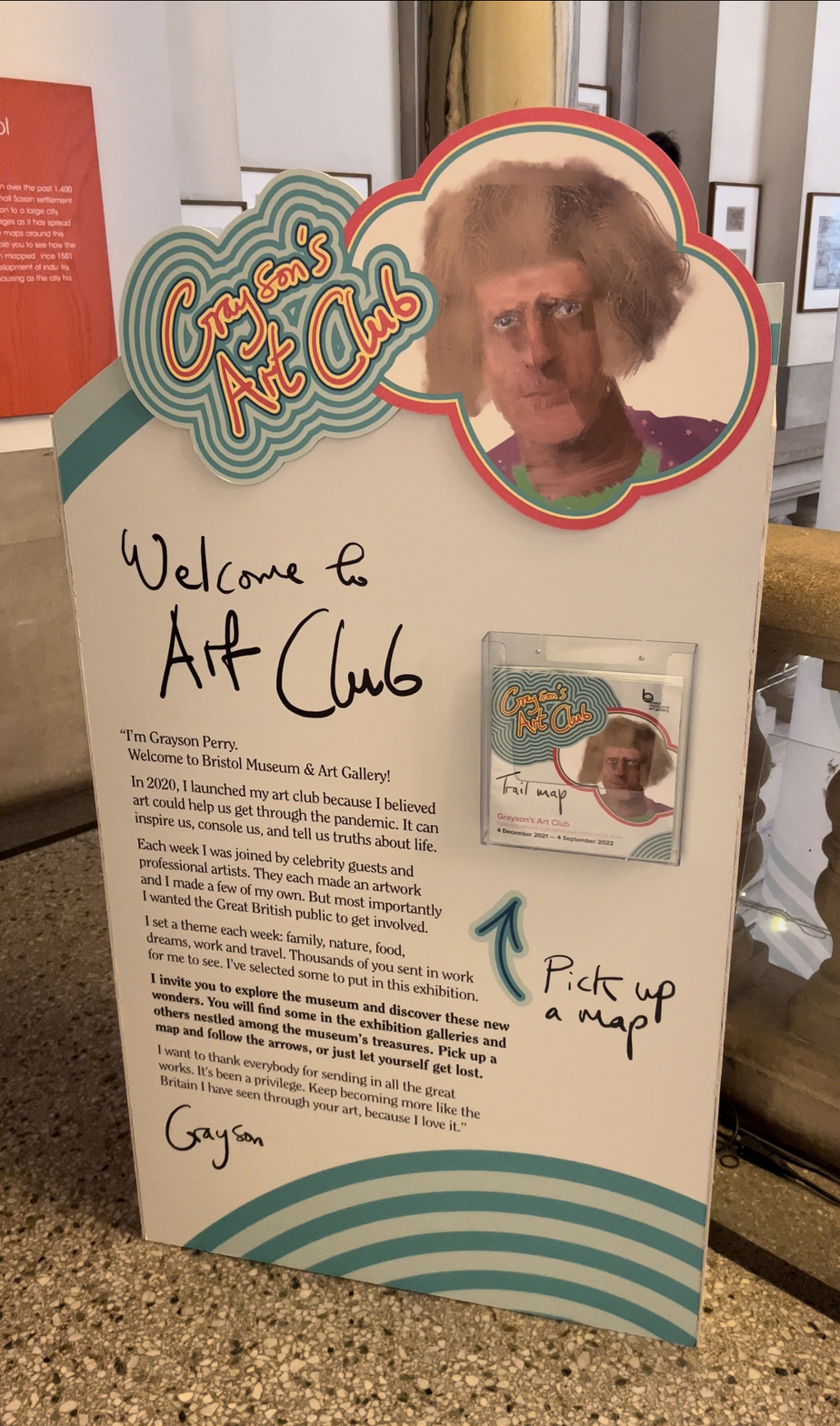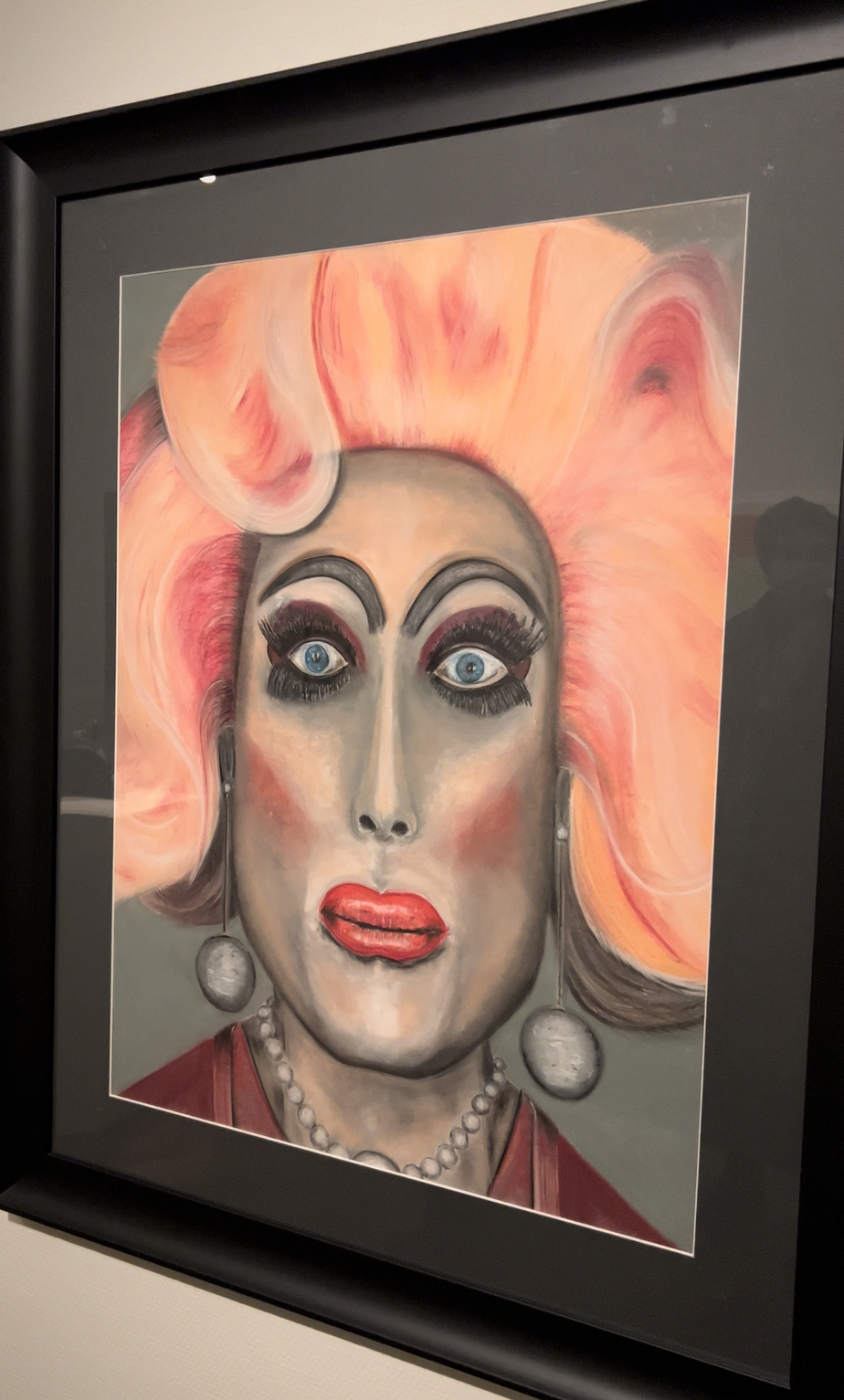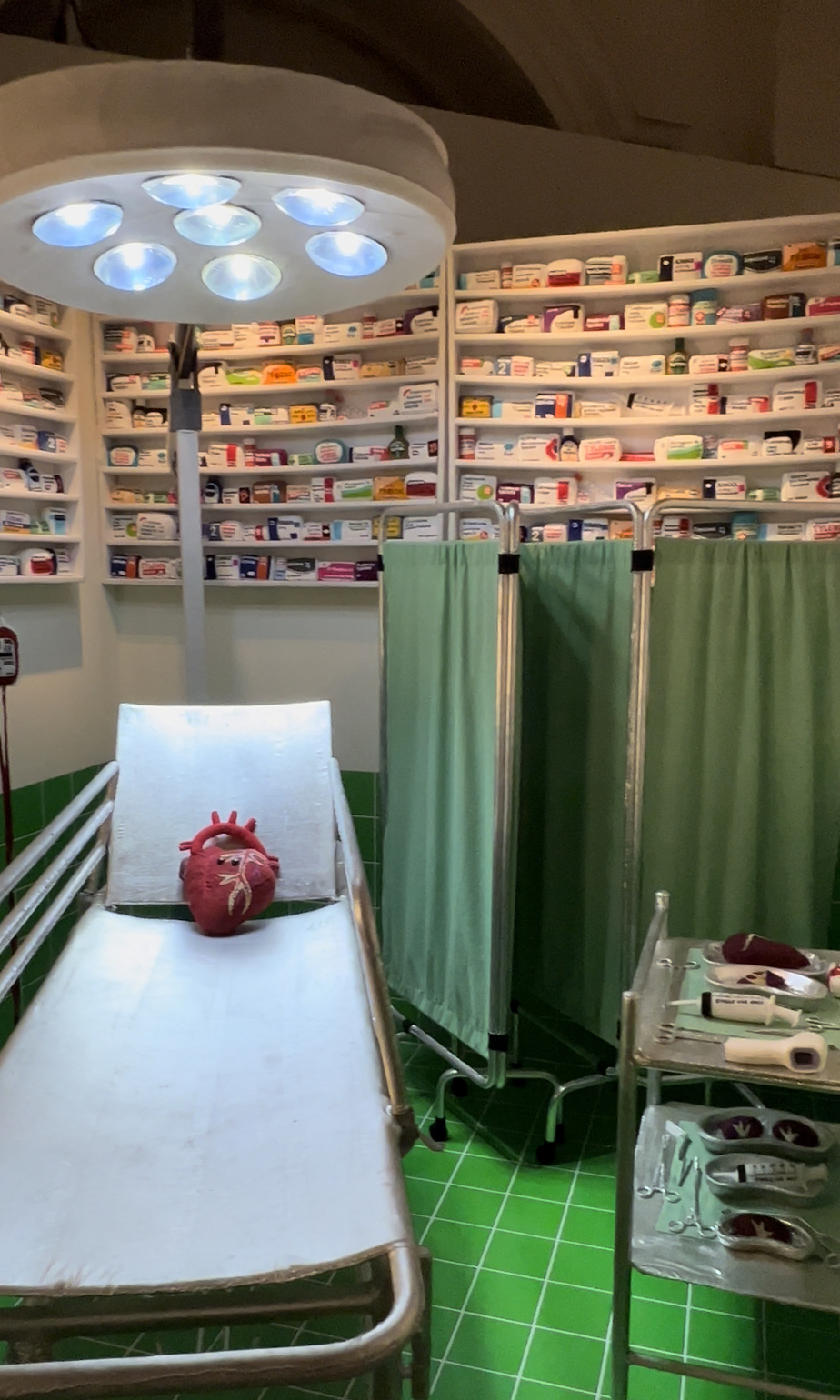 SS Great Britain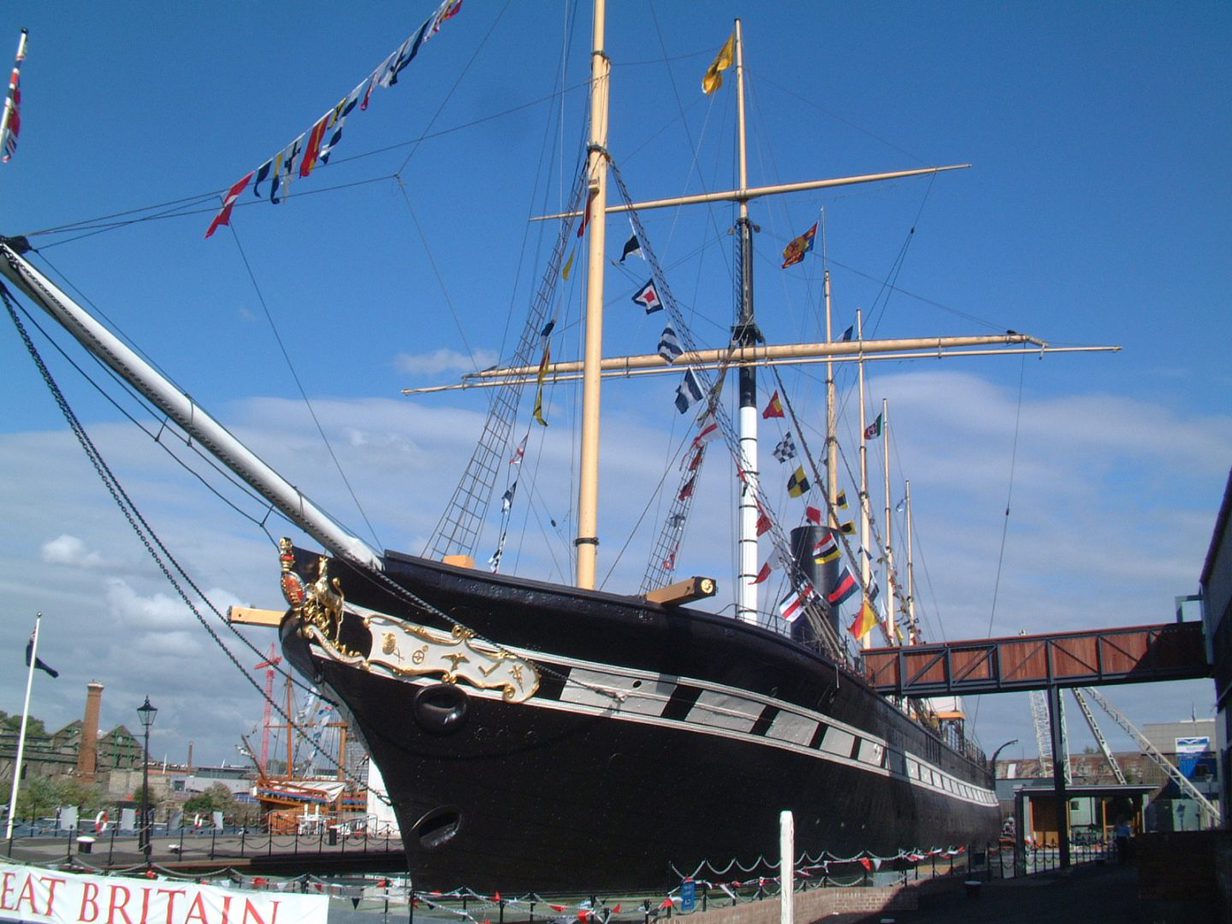 Described as the ship that changed the world, the SS Great Britain, which was designed by Isambard Kingdom Brunel, is now a museum ship at the Great Western Dockyard in Bristol. They are currently running some fantastic Victorian Christmas events, where you will be able to see Father Christmas in his original green coloured robes, so there is a festive flavour to any visit you might make. There are plenty of things to see and do and the atmosphere is certainly Christmassy with the current festive singing. All in all a really great place to visit that I would recommend to everyone as a great way to round off any trip to the Bristol area.
I really would recommend a trip to Bristol in the winter if you can fit one in, with plenty to do and look at, it could make for a wonderful winter break.
Watch my TikTok Bristol guide:
This is a sponsored feature, however all opinions are my own.