Looking for inspiration for your next trip? Discover 5 amazing things to do in Abu Dhabi, including the Sheikh Zayed Grand Mosque, Qasr Al Watan and Warner Bros World…
Often spoken about less than Dubai, Abu Dhabi is a unique and amazing city that shouldn't be overlooked. If you're visiting the UAE, I'd highly recommend heading to the capital city for a few nights. Here are five amazing things to do when you're in Abu Dhabi…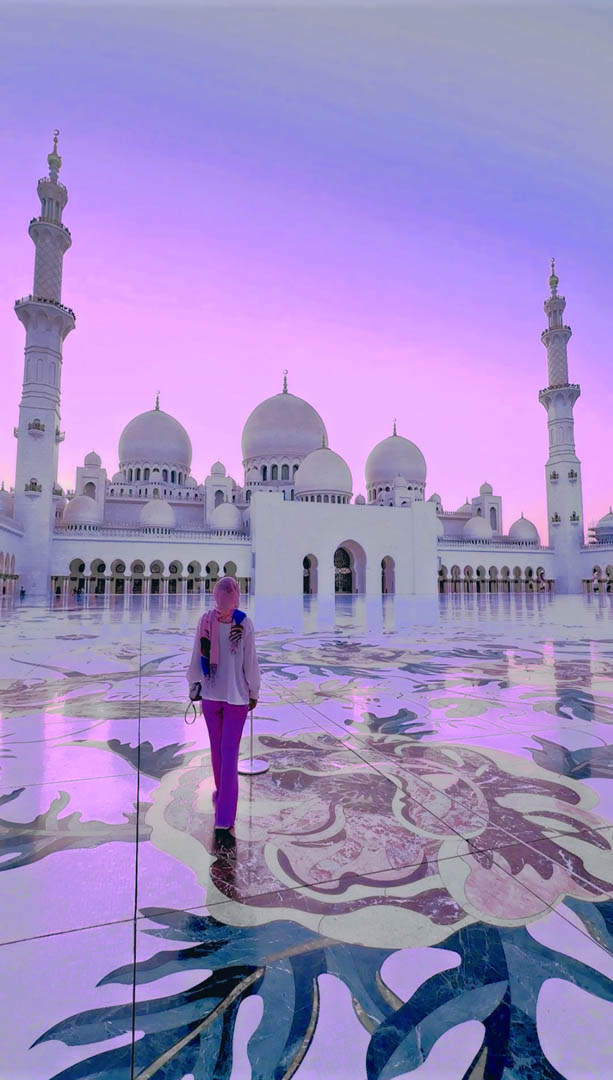 1. Sheikh Zayed Grand Mosque
The Sheikh Zayed Grand Mosque is one of the most architecturally beautiful buildings in the world. While it doesn't have a long history, it was designed to be captivating both inside and out. Built in the late 1980s, it took more than 3,000 workers and 38 contractors to complete the mosque. Much of the building uses natural materials, sourced from all around the world, chosen due to their long-lasting and beautiful qualities. These include gold, marble, stone, crystals and semi-precious stones, as well as ceramics.
It's worth mentioning that you have to pre book your tickets to visit the mosque, via the official website, and that it's also essential to follow the dress code. Details can be found online, but essentially you should be well covered and wearing loose clothing.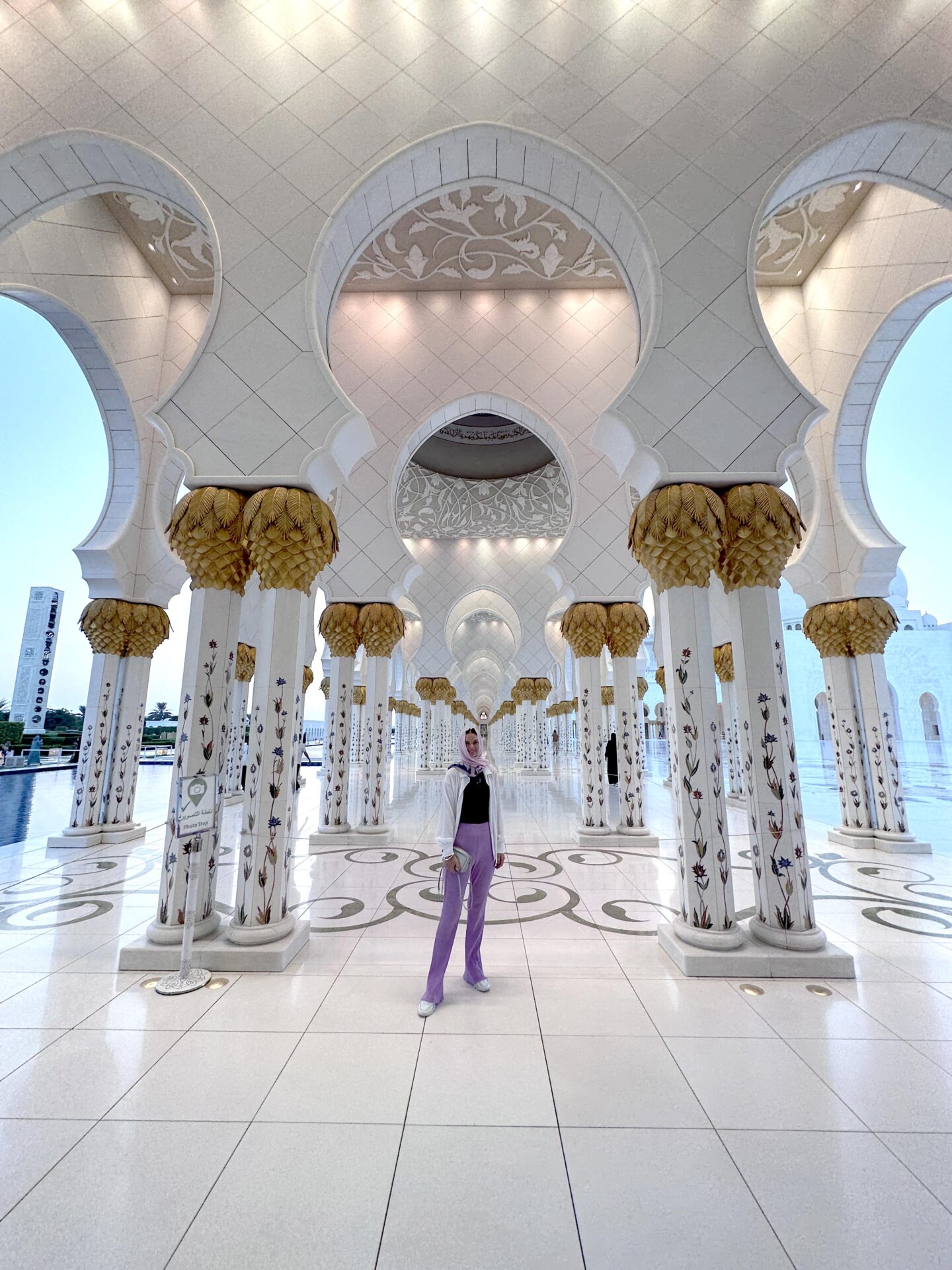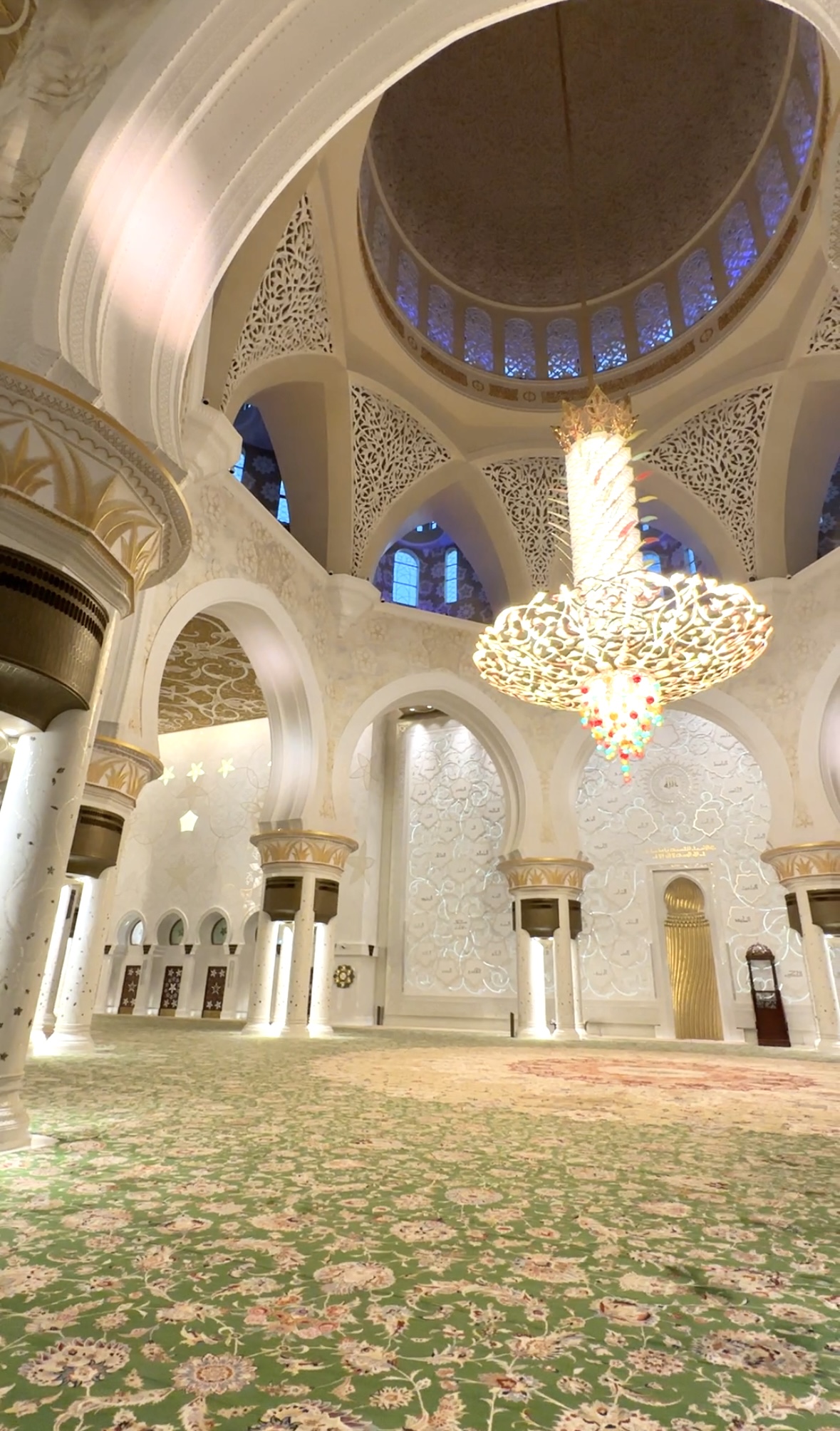 2. Afternoon tea at Observation Deck at 300
Offering amazing views, the Observation Deck at 300 is the highest vantage point in Abu Dhabi. Located on the 74th floor of the Conrad Abu Dhabi Etihad Towers, the observation deck sits 300 metres above the capital, hence the name. Offering seemingly endless views of the Arabian Gulf, the sight is truly breathtaking, and you can take it all in while you enjoy a delicious afternoon tea.
The afternoon tea certainly isn't an afterthought. Made using the finest quality ingredients, it includes everything you'd expect plus more. Drinks are bottomless and include a variety of beautiful teas, and you can upgrade to bubbles too, should you wish.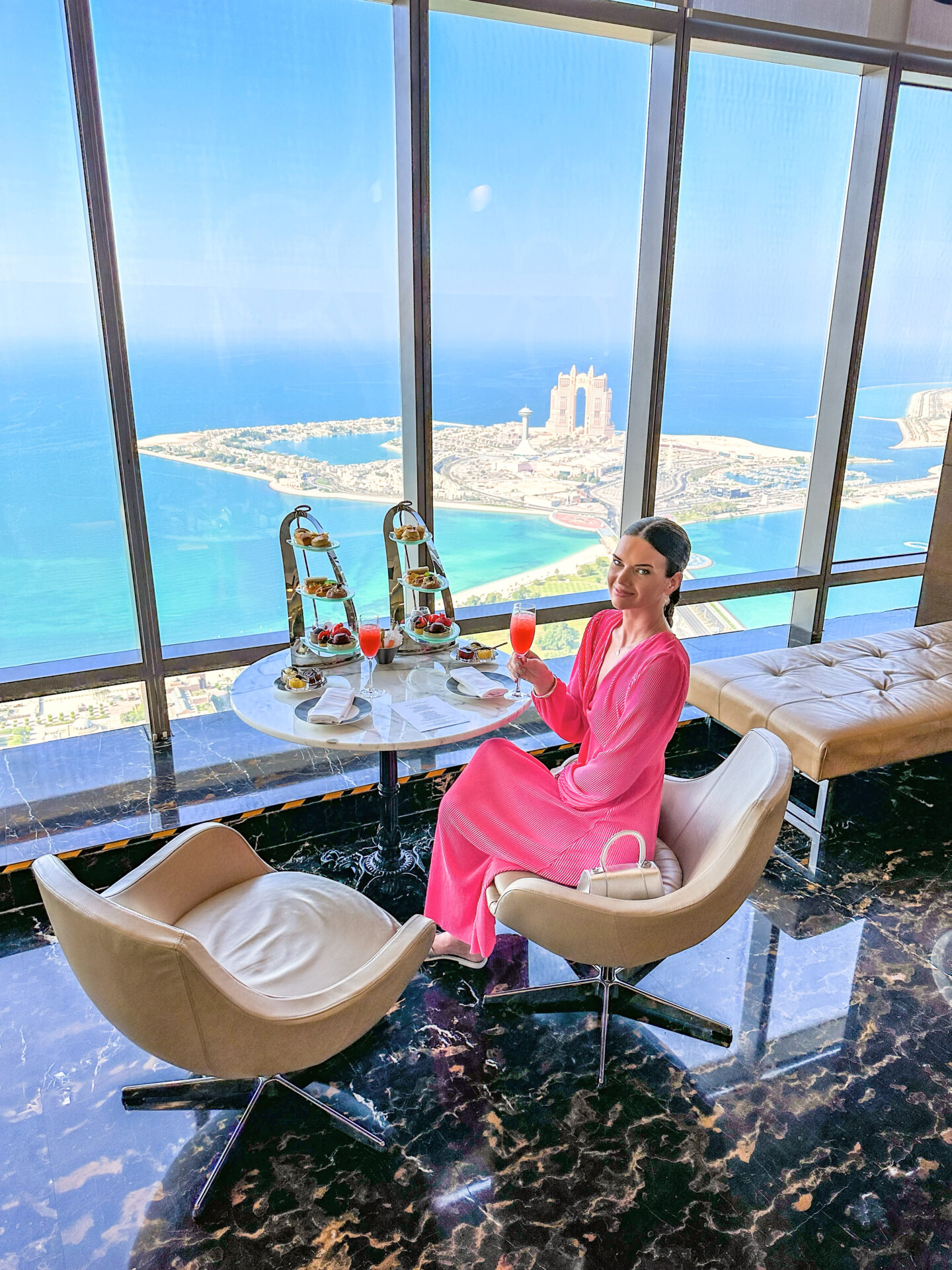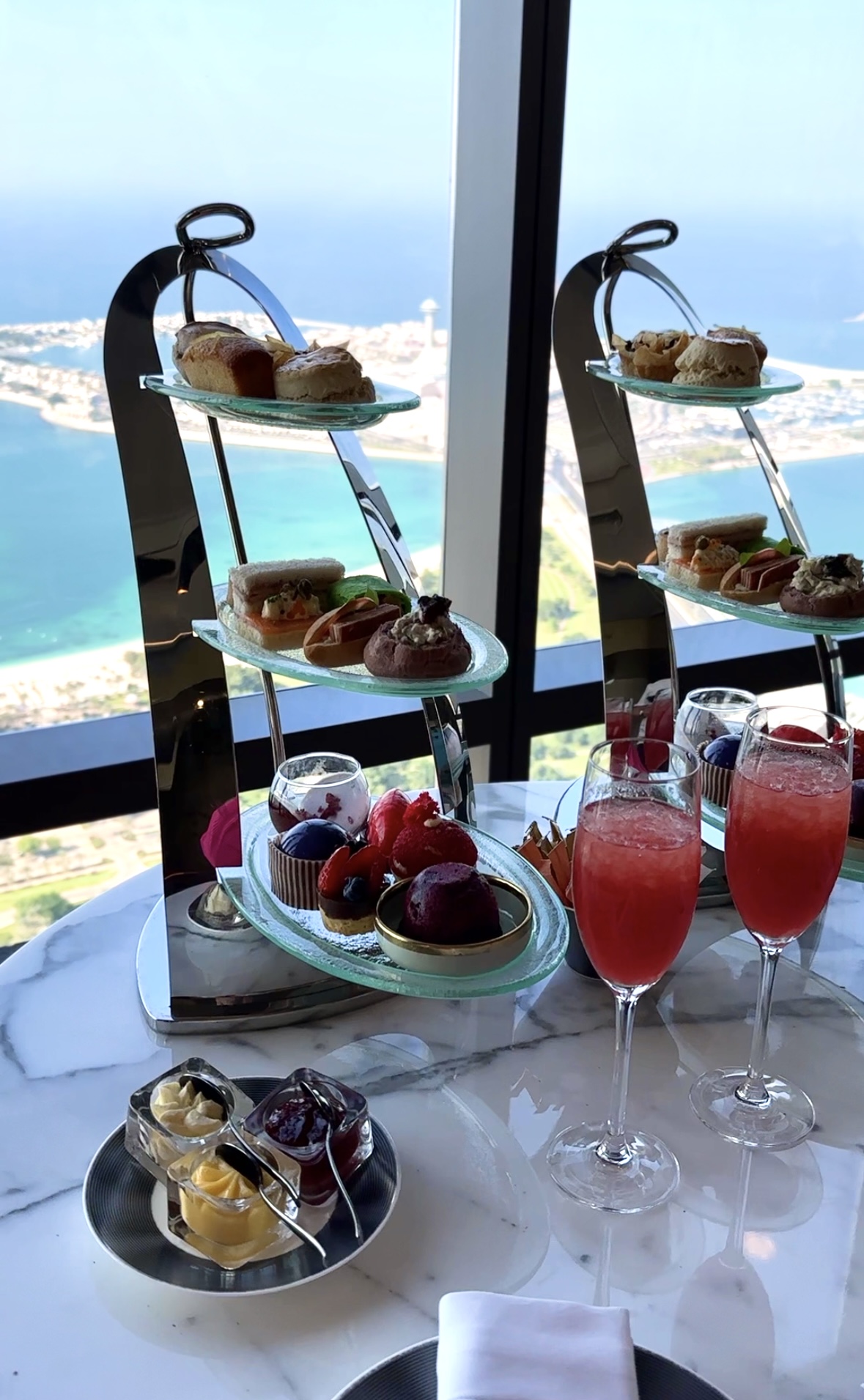 3. Warner Bros World
Well known due to its reputation as the world's largest indoor theme park, at Warner Bros World you'll find all your favourites such as Tom and Jerry and Bugs Bunny, rides and attractions. With rides on par with Disney, this is the perfect way to spend a day and do something fun and a little bit different to the typical sightseeing trips. The experience is fully immersive, with the Warner Bros theme playing a big part. There are 29 rides in total, and there's live entertainment too.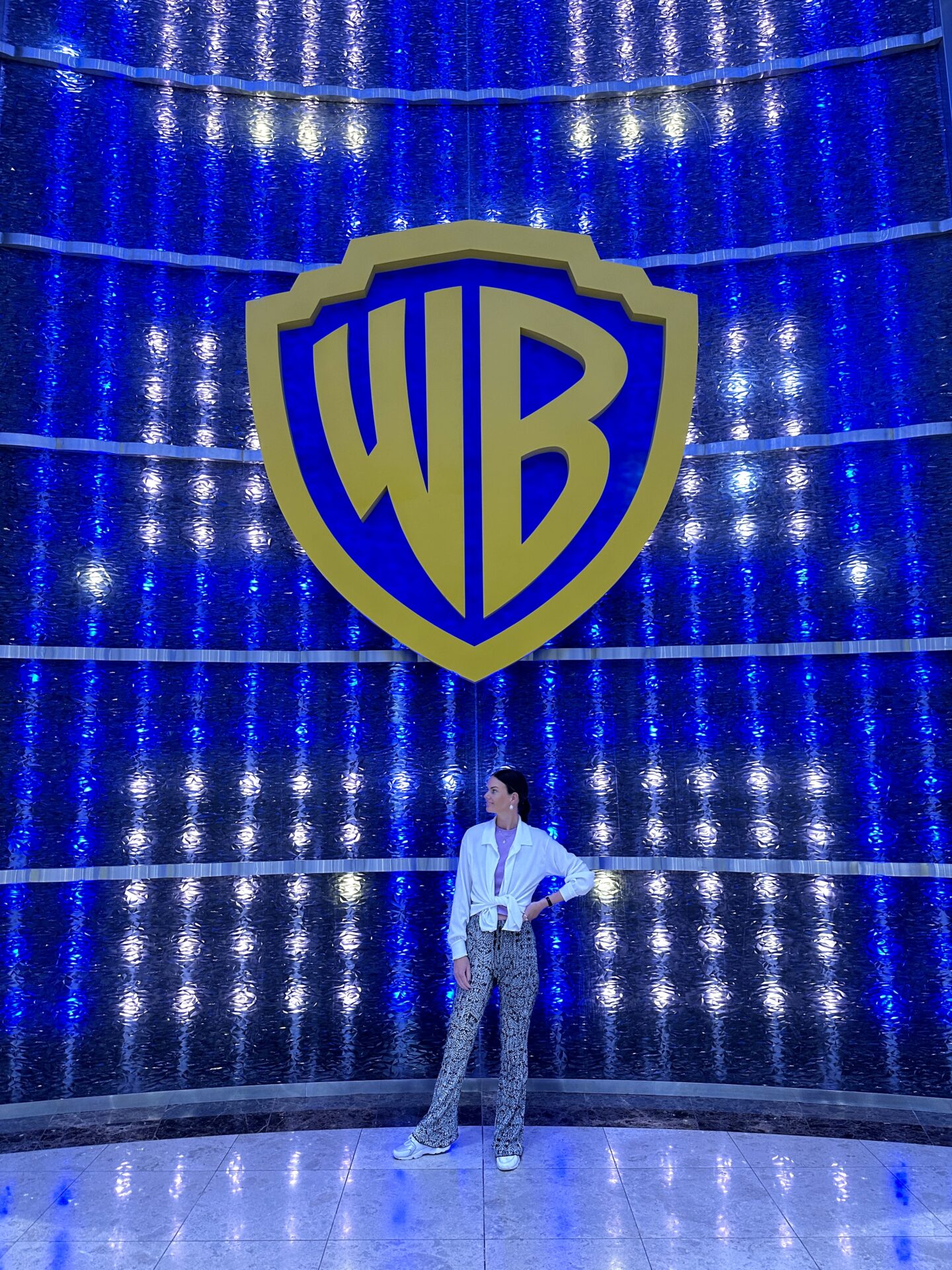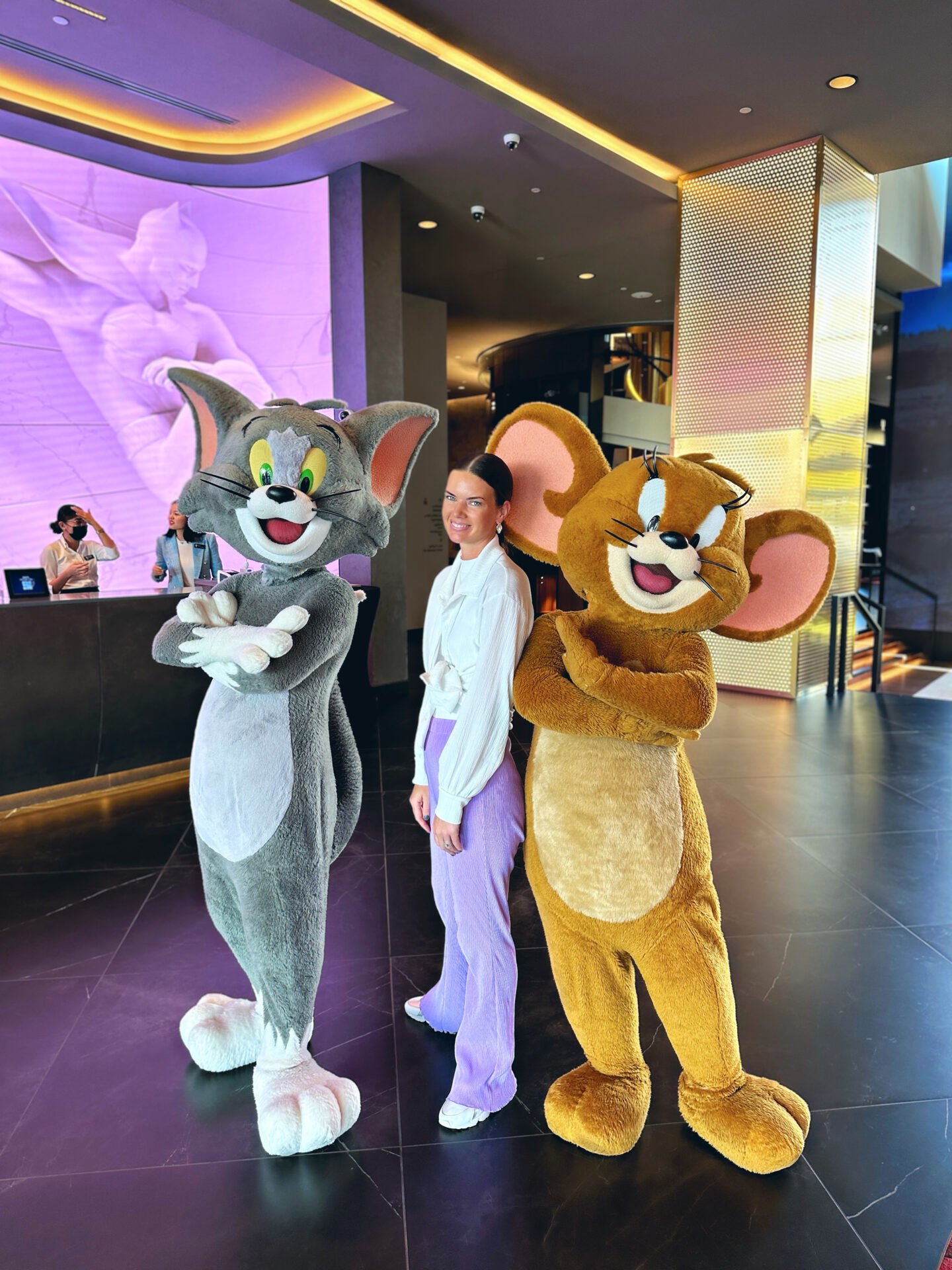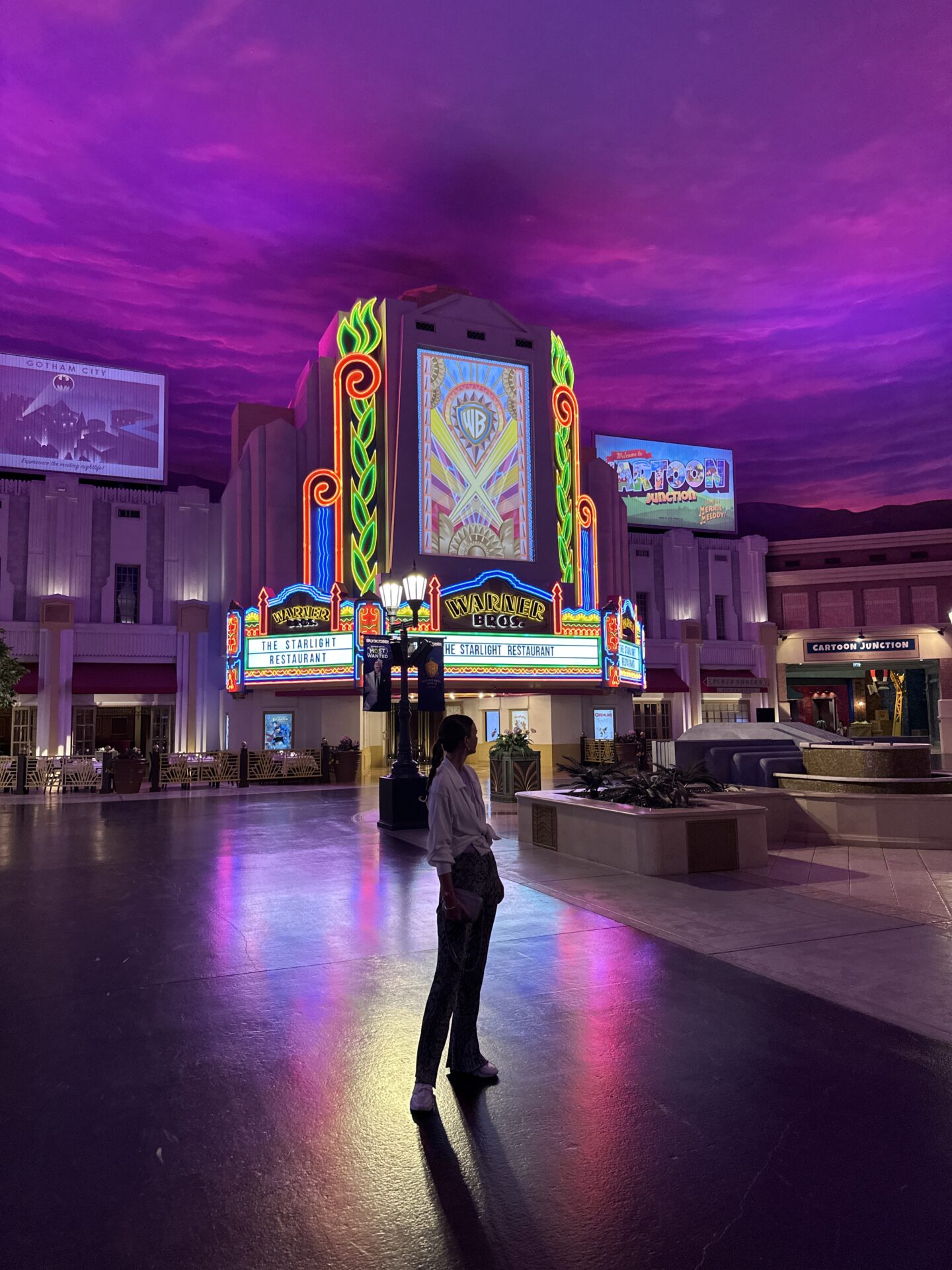 4. Qasr Al Watan
A beautiful modern palace, Qasr Al Watan allows you to fully immerse yourself in the spirit of the United Arab Emirates' people. The palace is architecturally striking, but it offers so much more. An interactive journey, here you will be given an insight into the Abu Dhabi heritage, culture, knowledge and history, while also enjoying the incredible craftsmanship that went into building and finishing the palace.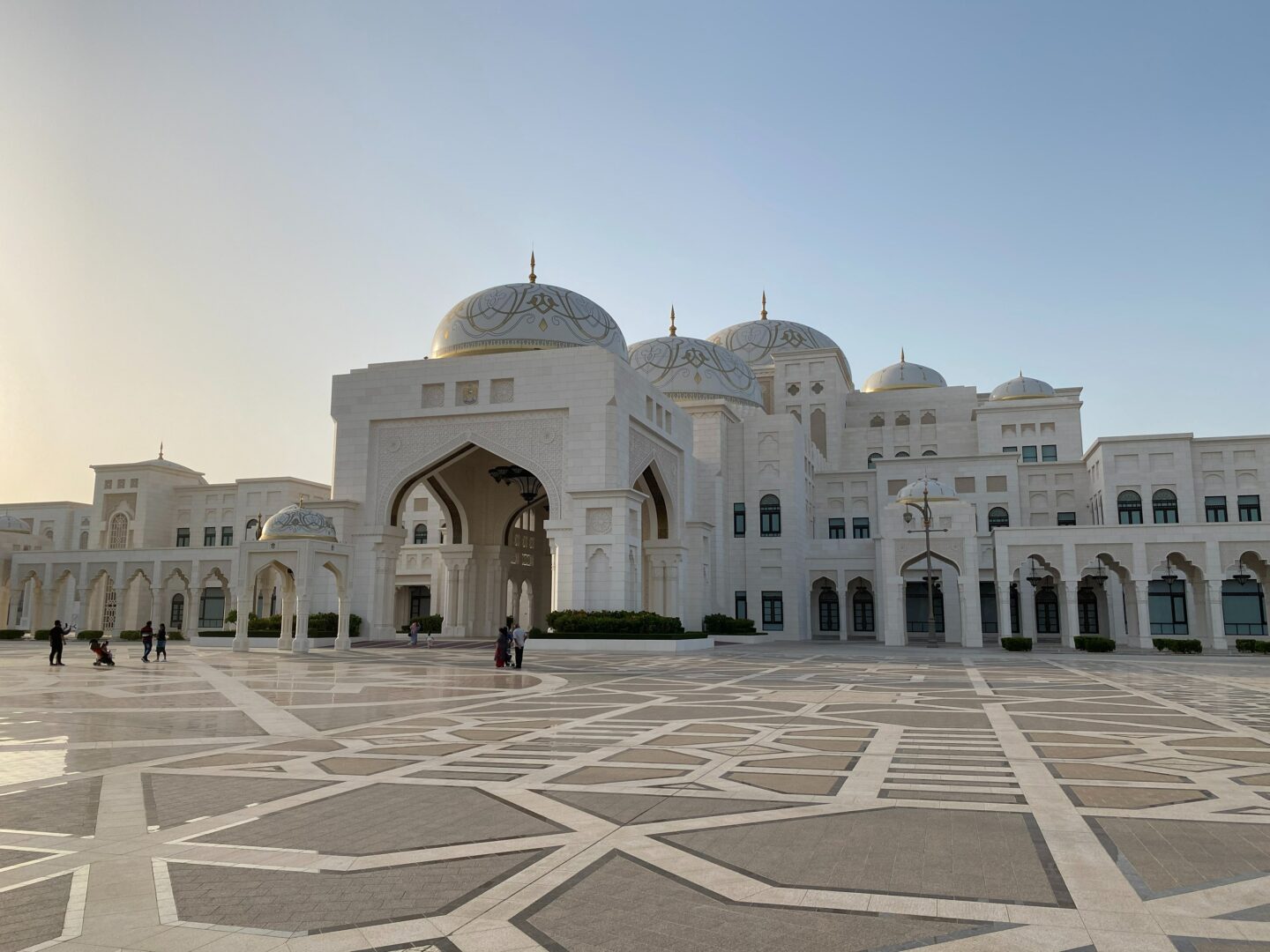 5. Ferrari World
Ferrari World in Abu Dhabi is home to the world's fastest rollercoaster and the highest loop ride, which is reason enough to pay a visit. You will also see the tallest space-frame structure, and there are 40 attractions and rides. As well as all of this, you can experience driving a Ferrari, walk on the red roof of the building and try the zipline experience too.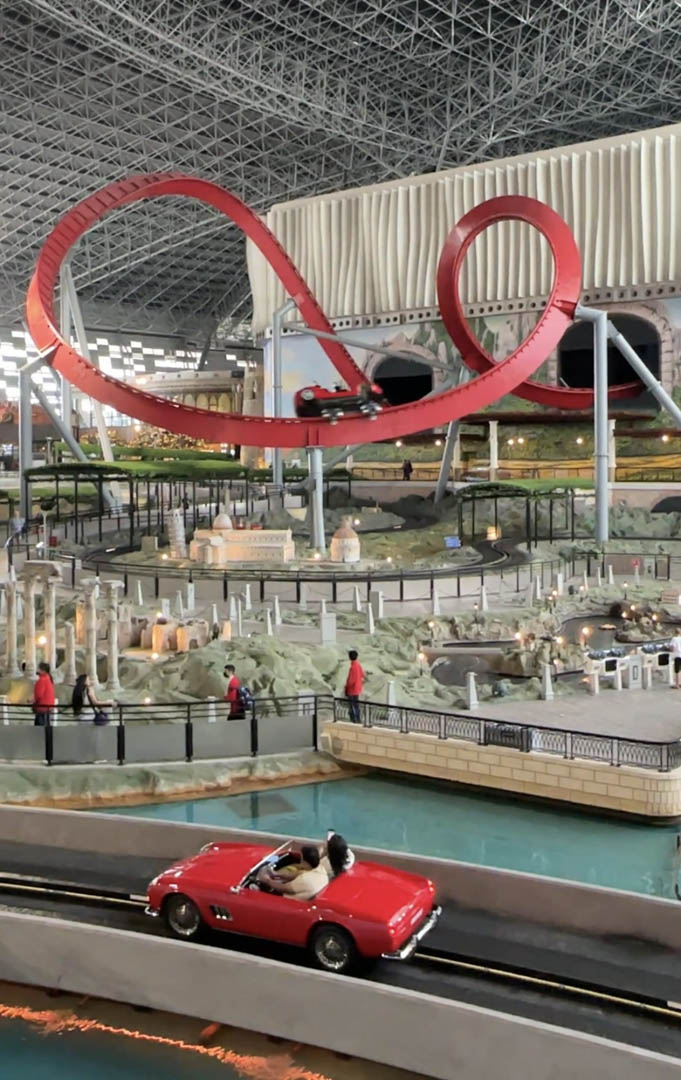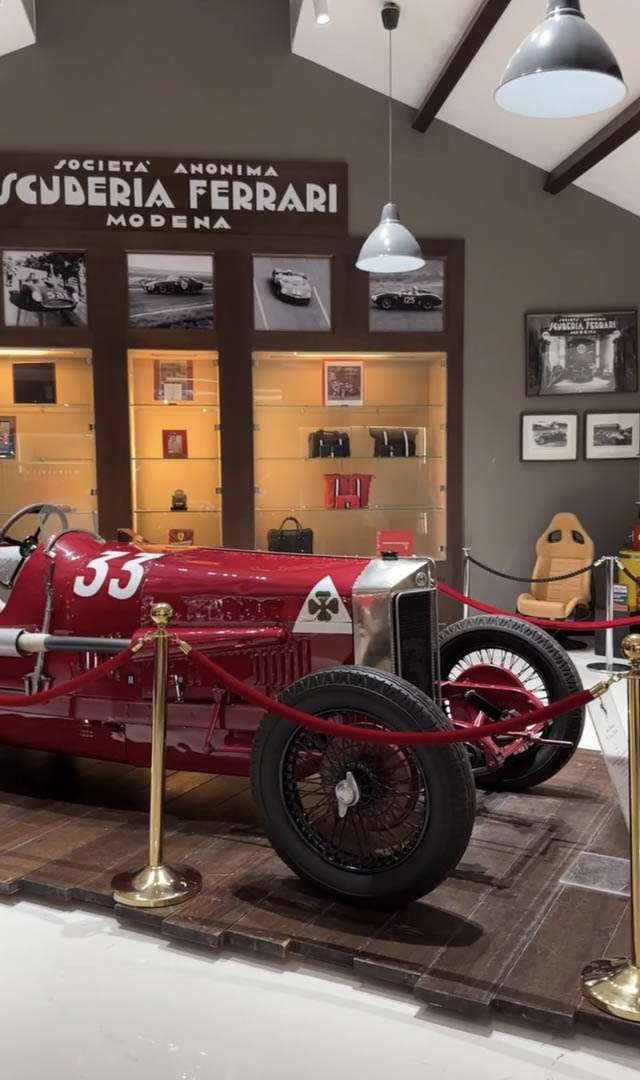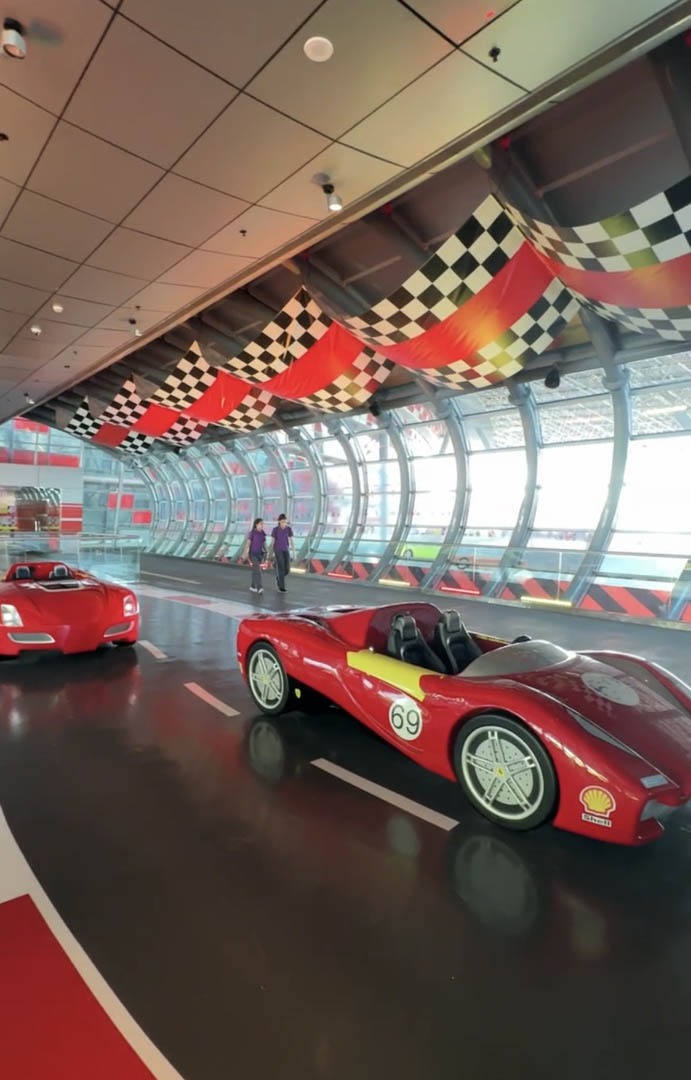 More about Abu Dhabi…
While Dubai is where most people seem to head to when travelling to the United Arab Emirates, Abu Dhabi is actually the capital. More traditional than Dubai, Abu Dhabi offers culture, sunshine and a unique variety of things to do and see during your trip.
The city enjoys more slow-paced living, when compared to Dubai, but that doesn't mean to say there isn't excitement and adventure to be had. In recent years, new landmarks and attractions have been built in order to keep up with competition, without compromising the more conservative nature of the city.
Abu Dhabi is actually located on an island, which is connected to the mainland by three bridges. This in itself makes the city totally unique and beautiful.